4 Luggage Storage Business Success Stories [2022]
•
Updated: October 20th, 2022
4 Luggage Storage Business Success Stories [2022]
Start A Luggage Storage Business
Here are some real life success stories of starting a luggage storage business:
1. LuggageHero ($1.2M/year)
Jannik Lawaetz (from Copenhagen, Danmark) started LuggageHero over 6 years ago.
Team
2 founders / 12 employees
Case Study
My name is Jannik Lawaetz and I am the Chief Executive Officer and Co-Founder of LuggageHero. LuggageHero is a network of short-term luggage storage options in shops, cafes, hotels, and more. The idea is for travelers to no longer have to drag their luggage all over the city or hunt for the elusive storage locker, where they often need exact change in the right currency. LuggageHero has a growing network of +40 luggage storage sites in New York, London, Copenhagen, and many more major cities across Europe and North America.
We know how much it sucks having to drag your luggage around when you just want to explore a new destination and we want to make sure people no longer have to go through that.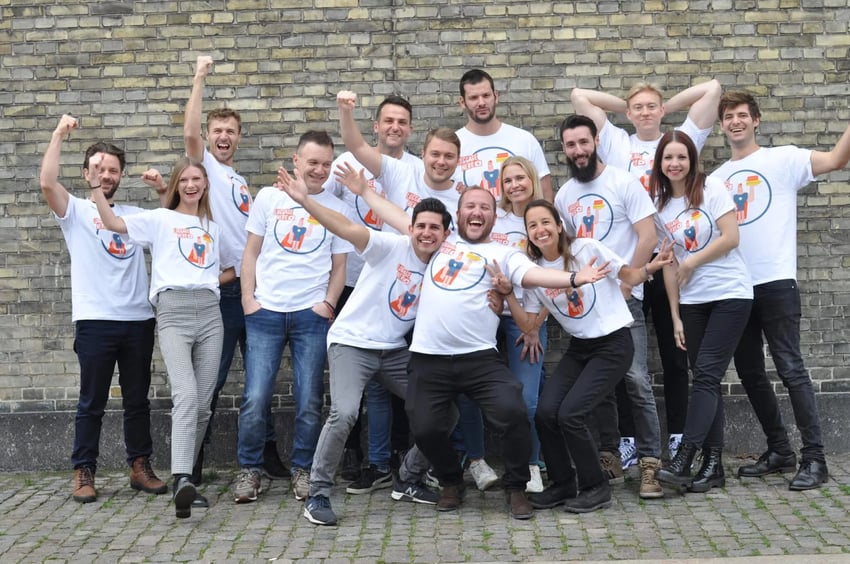 2. BagsAway Luggage Storage ($780K/year)
Eugene Veeden (from Toronto, Ontario, Canada) started BagsAway Luggage Storage about 5 years ago.
Team
2 founders / 2 employees
Location
Toronto, Ontario, Canada
Case Study
BagsAway Luggage Storage is a marketplace that connects travelers and city locals with convenient, secure, on-demand bag storage locations across key cities. Utilizing the principles of the sharing economy we partner with local shops and businesses that monetize existing free-space by offering hourly/daily storage on location. We keep about 60% of all revenues while the storage partners keep the rest. With BagsAway locations in place, travelers and locals can now win precious hours back by conveniently dropping their bags at a location of their choice around the city, freeing their hands and their time to explore, experience, and sightsee without their bags in the way. Our overarching vision is to change people's relationship with things that weigh them down during travel and on the go.
We have stored over 150,000 bags for travelers thus far and have expanded to over 50+ cities and going strong! Our plan this year is to expand worldwide, with new funding and new members joining our company.
3. Bounce ($300K/year)
Cody Candee (from San Francisco, California, USA) started Bounce about 5 years ago.
Team
2 founders / 1 employees
Location
San Francisco, California, USA
Case Study
My name is Cody Candee, and I'm the CEO and co-founder of Bounce. My background is in product management - I started my career as a PM for a large tech company, Intuit, before moving on to more entrepreneurial roles.
FYI: The revenue numbers & details I shared are from an earlier month in 2018. We are keeping our current metrics private with our investors. We grew Bounce to over $100k of annualized revenue within the first 7 months of starting the company.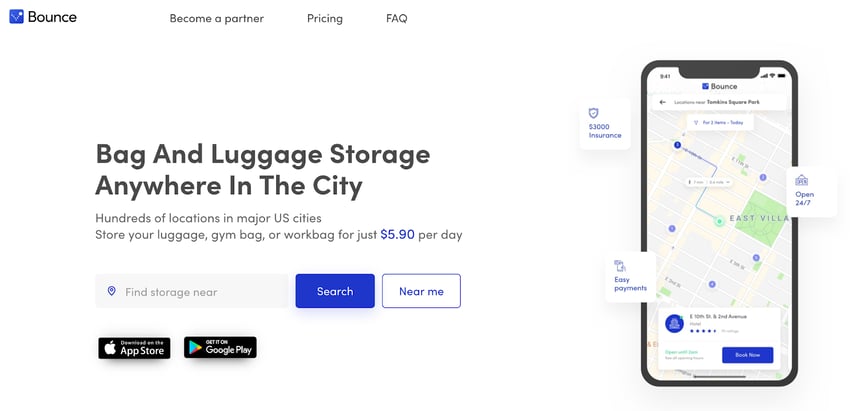 4. Cubby Inc ($24K/year)
Sangeetha (from Dallas, TX, USA) started Cubby Inc over 3 years ago.
Team
4 founders / 1 employees
Case Study
Hello guys! I'm Sangeetha, the Co-founder, and CEO of Cubby. My love for travel coupled with expertise in customer service has been instrumental in the formation of Cubby. "Take memories, leave footprints"- has always been my traveling mantra! It's interesting because that's how cubby was born too - making memories without photobombing luggage!
We started out the year 2020 right by being selected to exhibit at the Startup Grind's Global Conference 2020, at the Silicon Valley. We are very excited to expand across the nation and help many more travelers go un-bagged!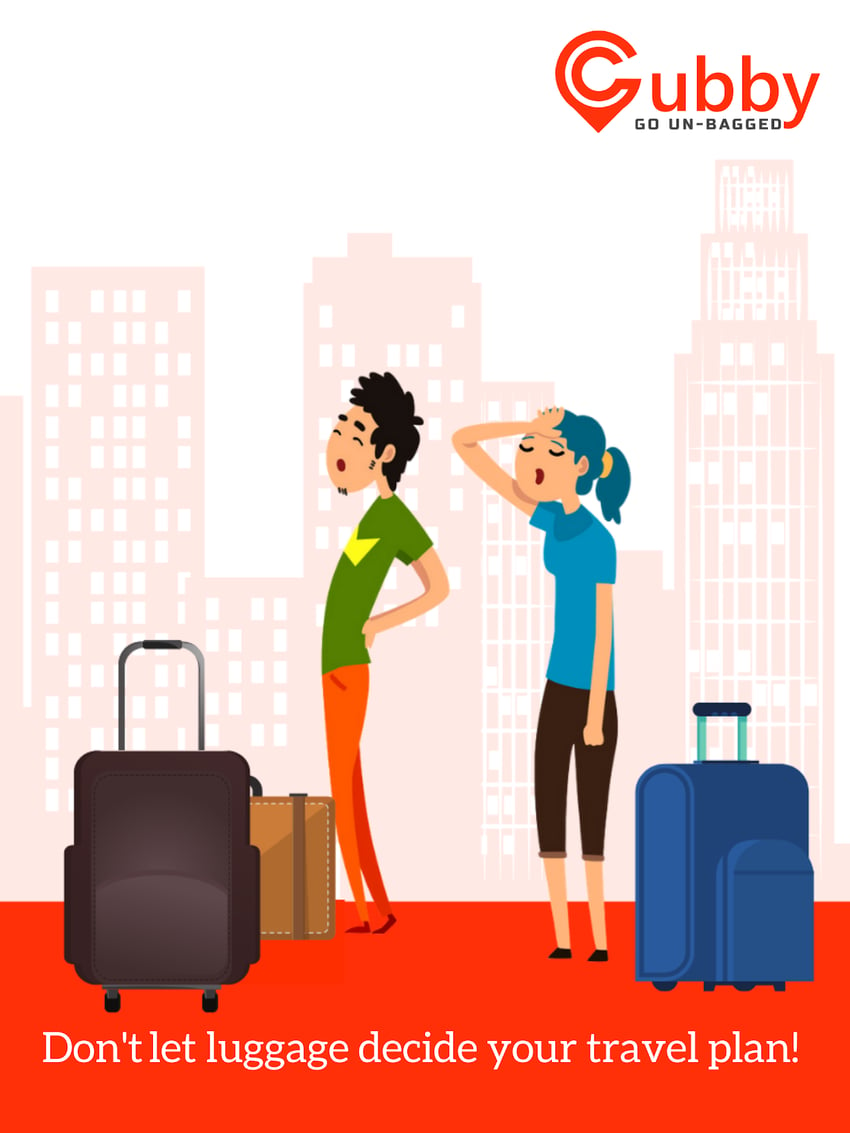 Want to find more ideas that make money?
Hey! 👋 I'm Pat Walls, the founder of Starter Story.
Get our 5-minute email newsletter packed with business ideas and money-making opportunities, backed by real-life case studies.
You'd like to grow your engineering team, now what?
Having open roles is one thing, but getting qualified candidates to apply is another. That's where Hired can help.
Get instant access to a curated pool of responsive top tech and sales talent
Filter by what you need (skills, experience) and what they want (WFH, equity)
Trial Hired and pay nothing until you make a hire
See candidates now.