4 Health Care Training Business Success Stories [2022]
•
Updated: October 20th, 2022
4 Health Care Training Business Success Stories [2022]
Start A Health Care Training Business
Health care training businesses provide a wide range of training programs to healthcare workers. They offer guidance on career preparation and assist workers in learning new skills to gain employment stability. The basic goal of healthcare training is to improve the performance of the employee and give the employer a trained and compassionate professional.
The health and wellness industry is growing rapidly especially after the global pandemic. There is never a shortage of challenges for the healthcare workers. Hence, continuous education is highly essential in health care sectors where there is high demand and growth in terms of new medical & technological advancement. Hence starting a health care training business can be highly profitable.
To start a healthcare training facility, you do not necessarily require a location, it can be set up virtually with proper planning, exposure, and advertisements, you can attract many customers. The customers may range from hospitals, medical schools, managed care companies, and national medical specialty societies.
There are several courses available online to learn how to deliver healthcare training. An ideal healthcare trainer should be excel in people management and should be able to plan, execute and manage to deliver training programs to a large group of participants. The average Healthcare Trainer's salary is $45,000.
Here are some real life success stories of starting a health care training business:
1. Vorttx Training and Testing ($180K/year)
Kyle Golding (from Oklahoma, USA) started Vorttx Training and Testing over 6 years ago.
Team
2 founders / 0 employees
Case Study
My name is Kyle Golding, I am a co-founder and CMO of VORTTX Training and Testing SaaS virtual emergency response training system for long-term healthcare facilities. I co-founded VORTTX Training and Testing in 2016.
After nearly a year in development, the adoption rate of VORTTX from the public launch to the end of the first 12 months was over 500% and still growing.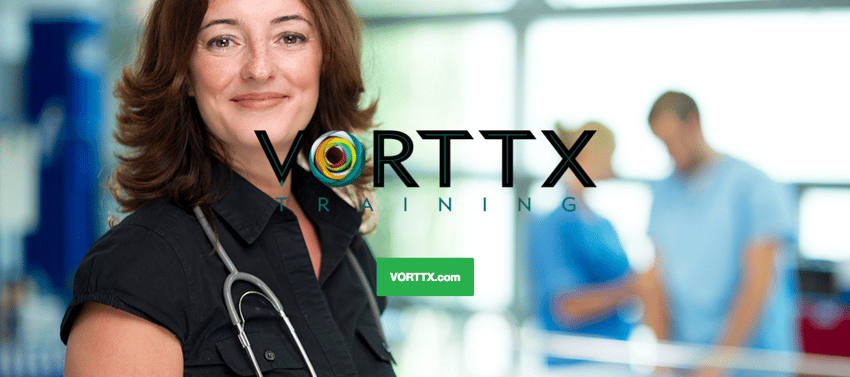 2. Women's Health
Women's Health is your go-to destination for new workouts, legit nutrition advice and weight loss tips, the latest health news, healthy recipes, and more.
Website traffic: 27.8M/month
Business rank: #4.44K
Check out their full website ➜
3. National Cancer Institute
Accurate, up-to-date, comprehensive cancer information from the U.S. government's principal agency for cancer research.
Website traffic: 6.06M/month
Business rank: #14.5K
Check out their full website ➜
4. Cochrane
Cochrane is a global independent network of researchers, professionals, patients, carers and people interested in health.
Website traffic: 6.12M/month
Business rank: #26.3K
Check out their full website ➜
Want to find more ideas that make money?
Hey! 👋 I'm Pat Walls, the founder of Starter Story.
Get our 5-minute email newsletter packed with business ideas and money-making opportunities, backed by real-life case studies.