4 Gardening Classes Business Success Stories [2022]
•
Updated: October 20th, 2022
4 Gardening Classes Business Success Stories [2022]
Start A Gardening Classes Business
Gardening skill is essential because it beautifies the landscape and is critical in starting a vegetable garden.
If you have a passion for gardening, you can earn extra cash from your craft, teaching homeowners how to set up kitchen gardens in a small backyard. Teaching gardening is a low-capital business idea that comes with a high-profit margin.
Here are some real life success stories of starting a gardening classes business:
1. Blooming Anomaly ($8.4K/year)
Ann Remo (from Huntington Beach, CA, USA) started Blooming Anomaly over 5 years ago.
Team
1 founders / 0 employees
Case Study
Hello! My name is Ann Remo, and I started a gardening blog, Blooming Anomaly, back in 2017. My blog is all about urban gardening in small spaces while on a budget.
One of the goals I had, when I started Blooming Anomaly, was to make enough money to cover my monthly student loan payments. My blog has gone above and beyond this goal at this point. I make around $700 a month.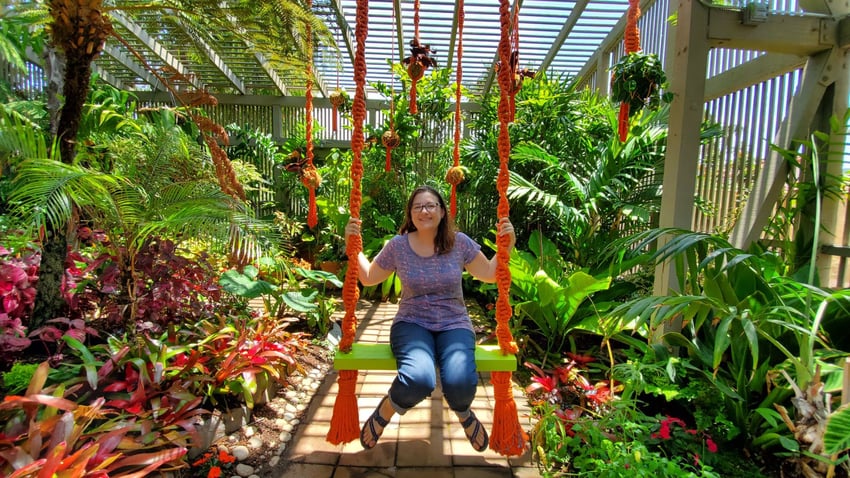 2. Courses listing-old | Cornell Online
Website traffic: 80K/month
Business rank: #1.6K
Check out their full website ➜
3. Horticulture Section | School of Integrative Plant Science
Welcome to the Horticulture Section in the School of Integrative Plant Science in the College of Agriculture and Life Sciences at Cornell University.
Check out their full website ➜
4. Extension - Purdue Extension
See how Purdue Extension connects Indiana to Purdue University research and programs in agriculture, communities, families, health, and youth development.
Website traffic: 250K/month
Business rank: #1.75K
Check out their full website ➜
Want to find more ideas that make money?
Hey! 👋 I'm Pat Walls, the founder of Starter Story.
Get our 5-minute email newsletter packed with business ideas and money-making opportunities, backed by real-life case studies.