3 Things To Know When Starting A Successful Dolly Product
Want to start your own dolly product? Here are 3 tips you should know.
We've interviewed thousands of successful founders at Starter Story and asked what advice they would give to entrepreneurs who are just getting started.
Here's the best advice we discovered for starting a dolly product:
#1: Michael Reznik, founder of Upcart:
We chatted with with Michael, founder of Upcart ($583K/month). In our interview, Michael says:
Many people write/advise that you must be "All-In" to make a business successful… that's easy to say if you don't have a wife, two kids, car payments and a mortgage.
Additionally:
I made product video on my MacBook and posted to Facebook. I boosted the post for $20/day and it ended up going viral. The video ended up getting 7.5M views and over 15.4M organic reach.
Further:
I understand the importance of raising capital and cash flow more than most. But I never understood why so many people were so eager to give away equity in their company, take on investors and relinquish partial control.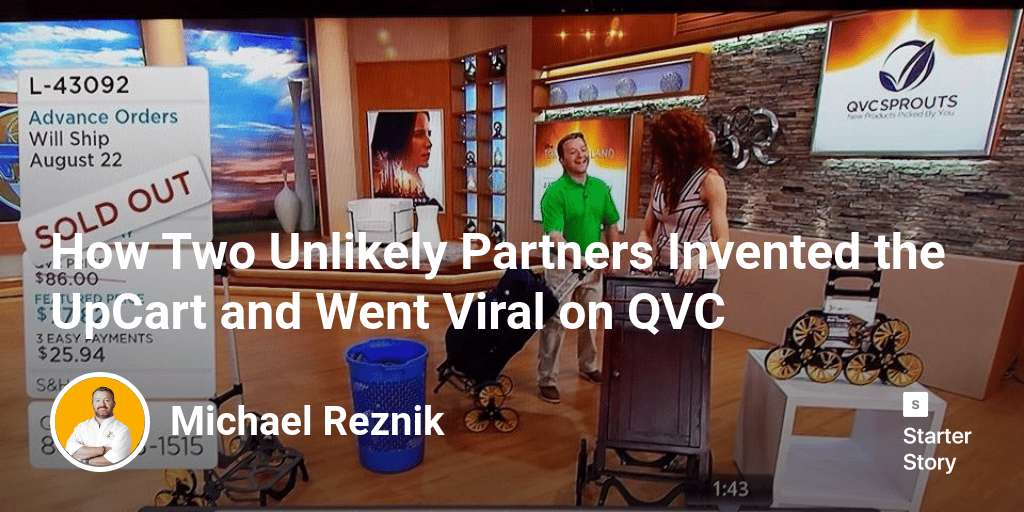 Read the full interview ➜
Want to start a dolly product?