1 Tips For Starting A Successful Cooking Class (2022)
•
Updated: October 20th, 2022
1 Tips For Starting A Successful Cooking Class (2022)
Want to start your own cooking class? Here are some tips you should know:
We've interviewed thousands of successful founders at Starter Story and asked what advice they would give to entrepreneurs who are just getting started.
Here's the best advice we discovered for starting a cooking class:
#1: Monika Reti, founder of Hipcooks:
We chatted with with Monika, founder of Hipcooks ($100K/month). In our interview, Monika says:
As long as you keep going back to reshape and improve and commit to reinvest and expand your team, you can be more effective when you work as you go, or rather, go and work!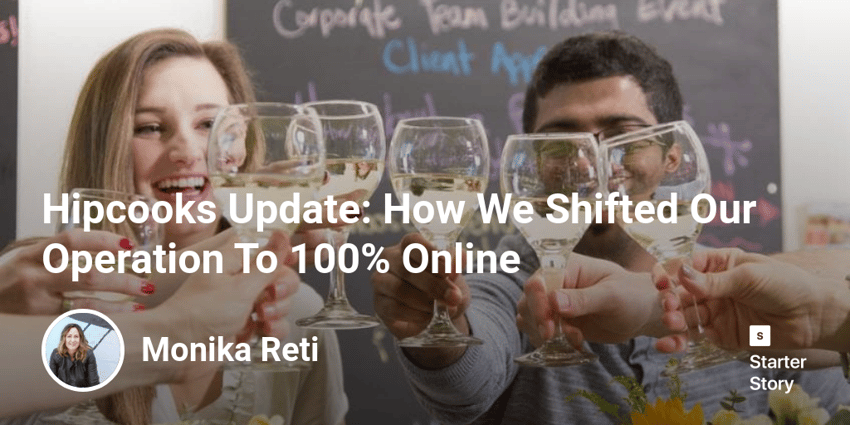 Read the full interview ➜
Want to find more ideas that make money?
Hey! 👋 I'm Pat Walls, the founder of Starter Story.
Get our 5-minute email newsletter packed with business ideas and money-making opportunities, backed by real-life case studies.