2 Secrets For Starting A Successful Catering Business
Want to start your own catering business? Here are 2 tips you should know.
We've interviewed thousands of successful founders at Starter Story and asked what advice they would give to entrepreneurs who are just getting started.
Here's the best advice we discovered for starting a catering business:
We chatted with with Nestor, founder of Elegante Catering ($20K/month). In our interview, Nestor says:
It does not matter if I have the most amazing product in the world. If nobody knows about it, no one will ever buy it. Stop believing the product will sell itself. Products don't sell themselves, marketing does. Learn how to market.
Additionally:
Things will always be harder than what you thought it would be. Stick to one business, one idea. Once you start a venture many problems will need to be solved. So like I said fall in love with being a problem solver.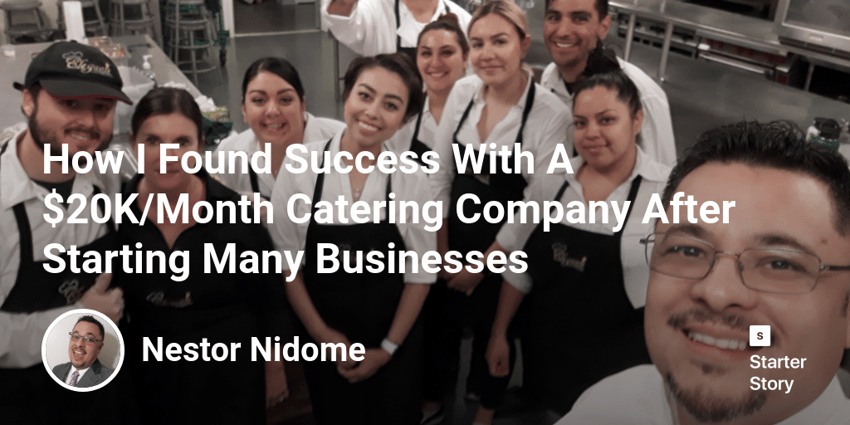 Read the full interview ➜
Want to start a catering business?