4 Campervan Conversion Business Success Stories [2022]
•
Updated: October 20th, 2022
4 Campervan Conversion Business Success Stories [2022]
Start A Campervan Conversion Business
Campervan conversion is growing in popularity. The main reason behind its popularity is it is a cheaper alternative for buying a new campervan.
If you plan to start a campervan conversion business, you can offer the customers a readymade campervan or a camper van conversion service. A readymade campervan model is where you purchase a caravan, convert it into a campervan, then sell it to outdoor lovers, or even rent the camper van. As a service, a customer drives to your workshop and requests you to convert their van into a camper.
The readymade option offers a wider profit margin, but there is a risk of waiting longer to sell the campervan. Conversion as a service has less profit, but there is more certainty when getting your money back.
Here are some real life success stories of starting a campervan conversion business:
1. ZENVANZ ($96K/year)
Bryan and Jen Danger (from Portland, Oregon, USA) started ZENVANZ almost 4 years ago.
Team
2 founders / 3 employees
Location
Portland, Oregon, USA
Case Study
We are Bryan+Jen Danger, a couple who broke away from the 9-5 years ago to live a life focused on happiness and simple/nomadic living. We traveled extensively by van as we sought out wilderness/adventure and returned to urban environments to be around friends and family.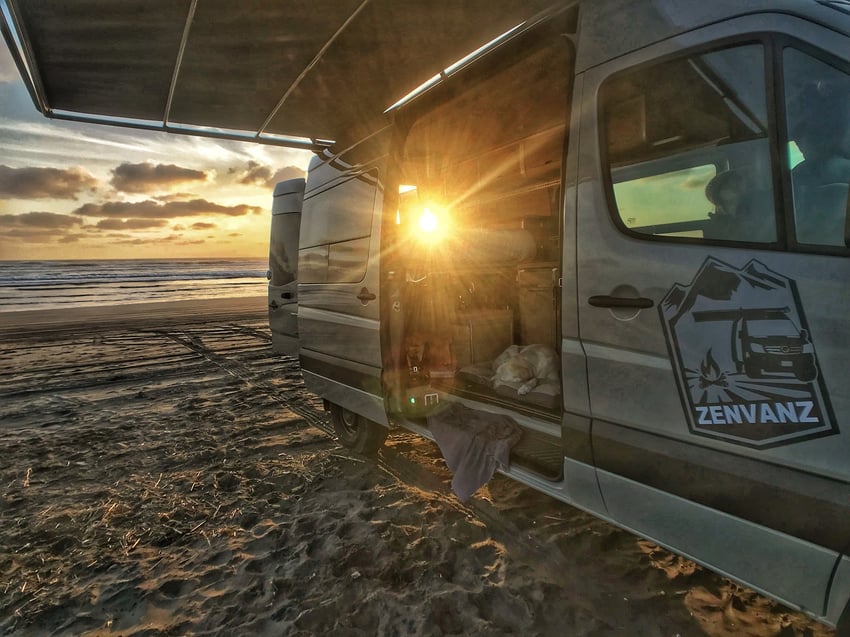 2. ZENVANZ
ZENVANZ is a custom 4x4 Sprinter campervan conversion specialist located in the Pacific Northwest. Outfit your vanlife.
Estimated revenue: $8K/month
Business rank: #1.26M
Check out their full website ➜
3. Red's Custom Design
Check out their full website ➜
4. Heart of Texas Conversions
Check out their full website ➜
Want to find more ideas that make money?
Hey! 👋 I'm Pat Walls, the founder of Starter Story.
Get our 5-minute email newsletter packed with business ideas and money-making opportunities, backed by real-life case studies.