4 Cake Decorator Success Stories [2022]
•
Updated: September 15th, 2022
4 Cake Decorator Success Stories [2022]
Cake decorators order baked cakes and decorate them for birthdays, weddings, and other special occasions.
The primary role of a cake decorator is designing the graphics and using cake molds and other decorating elements to create a unique appearance.
Here are some real life success stories of starting a cake decorator:
1. Bradford Bakery ($48K/year)
Amanda Bradford (from Mckinney) started Bradford Bakery almost 2 years ago.
Team
1 founders / 2 employees
Case Study
My name is Amanda Bradford and I own Bradford Bakery. I started in the culinary industry 15 years ago and have done everything from restaurants to the Dalai Lama's 80th birthday cake and celebrity catering events.
Our customers reach out to us because they know they are getting quality products that will meet the needs of their event and their dietary restrictions if they have any! We are a favorite of our local community and love that people are spreading the word about our business to their friends which we are seeing in our growing client list! Even in the past few months we have seen a 550% increase in our SEO on google and filled more orders for the community just by them recommending us and searching us on the web!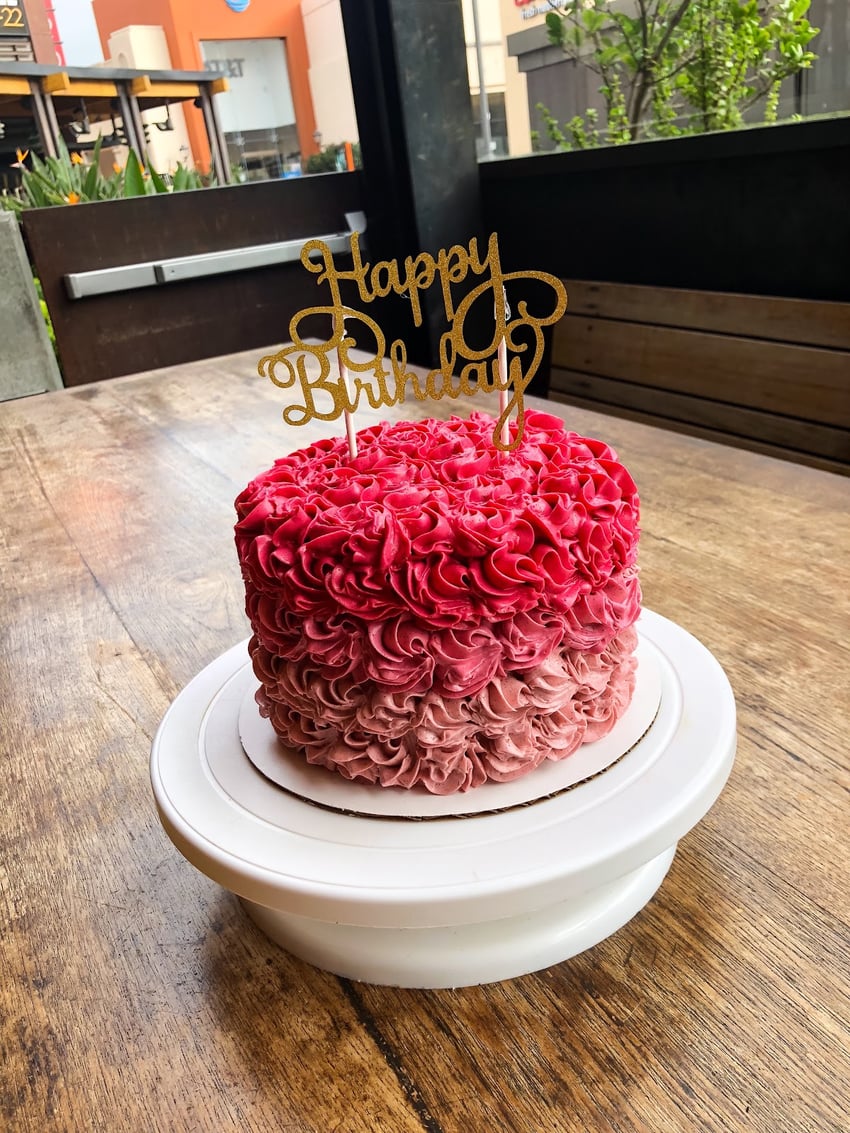 2. Wilton
Estimated revenue: $20.8M/month
Website traffic: 780K/month
Business rank: #83.3K
Check out their full website ➜
3. CakeCentral
CakeCentral.com is the world's largest cake community for cake decorating professionals and enthusiasts.
Check out their full website ➜
4. Sugar Geek Show
Browse hundreds of incredible cake and baking recipes all with step-by-step directions and tutorials. Then, stick around for cake tutorials and courses to take your decorating skills to the next level!
Website traffic: 1.09M/month
Business rank: #183K
Check out their full website ➜
Want to start your own business?
Hey! 👋I'm Pat Walls, the founder of Starter Story.
We interview successful business owners and share the stories behind their business. By sharing these stories, we want to help you get started.
Interested in starting your own business? Join Starter Story Premium to get the greatest companion to starting and growing your business:
Connect + get advice from successful entrepreneurs
Step by step guides on how to start and grow
Exclusive and early access to the best case studies on the web
And much more!