4 Book Blog Success Stories [2022]
•
Updated: October 21st, 2022
4 Book Blog Success Stories [2022]
Here are some real life success stories of starting a book blog:
1. OrderOfBooks.com ($600K/year)
Graeme McGaw (from Kingston, ON, Canada) started OrderOfBooks.com over 11 years ago.
Team
1 founders / 8 employees
Case Study
My name is Graeme McGaw, and I run the OrderOfBooks.com network of book websites.
The websites have been in existence for a decade now and currently make six figures per year.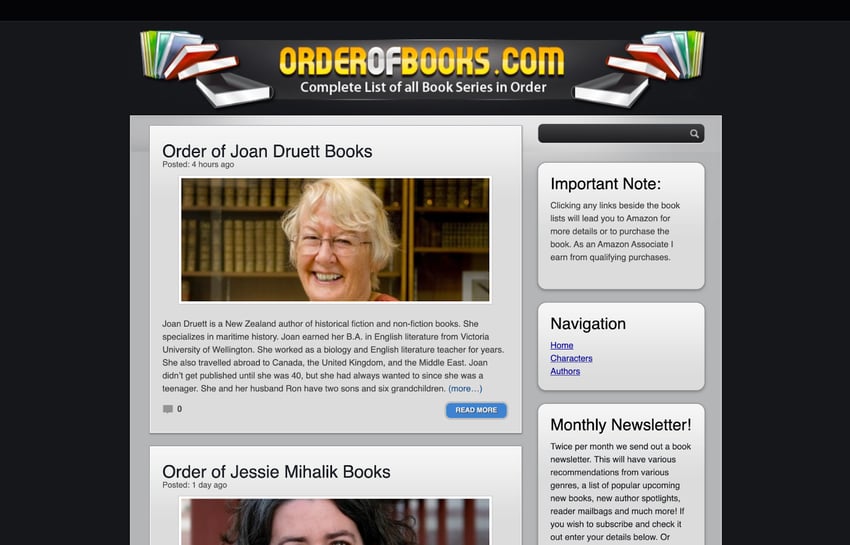 2. Most Recommended Books ($12K/year)
Richard Reis (from San Francisco, CA) started Most Recommended Books about 3 years ago.
Team
2 founders / 0 employees
Case Study
Hey! My name is Richard Reis and I'm the founder of Most Recommended Books (MRB, for short).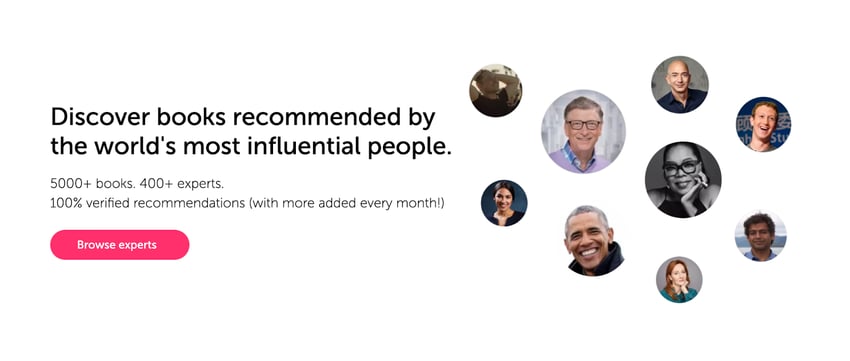 3. Book Club Chat ($48K/year)
Heather Caliendo (from San Diego, CA, USA) started Book Club Chat over 4 years ago.
Team
1 founders / 0 employees
Case Study
Hi, I'm Heather Caliendo, founder, and content creator for Book Club Chat, a website dedicated to book club questions, reviews, book lists, and author Q&As.
My flagship content includes original and unbiased book club questions and book lists that provide lots of book recommendations. Since starting in 2018, Book Club Chat has grown to more than 5,000 visitors a day and it's been an awesome way to connect with readers and authors around the world.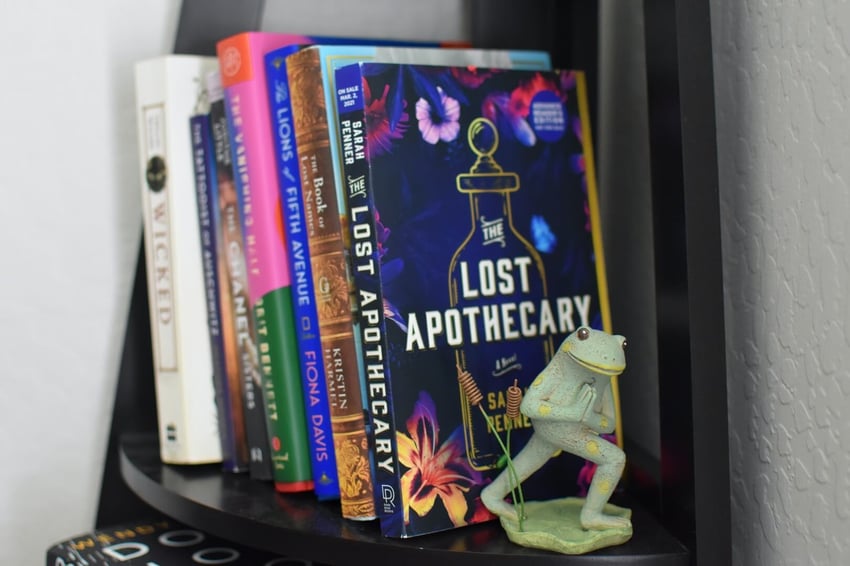 4. Merrative ($24K/year)
Harshala Chavan (from Mumbai, Maharashtra, India) started Merrative over 2 years ago.
Team
1 founders / 0 employees
Case Study
I am Harshala Chavan from Mumbai India - a maker, community-builder, and writer in the publishing and content industry.
Today, Merrative can provide on average USD 200 worth of projects to our talent. We generate on an average USD 1500 per month in marketplace transactions and are hungry to scale up!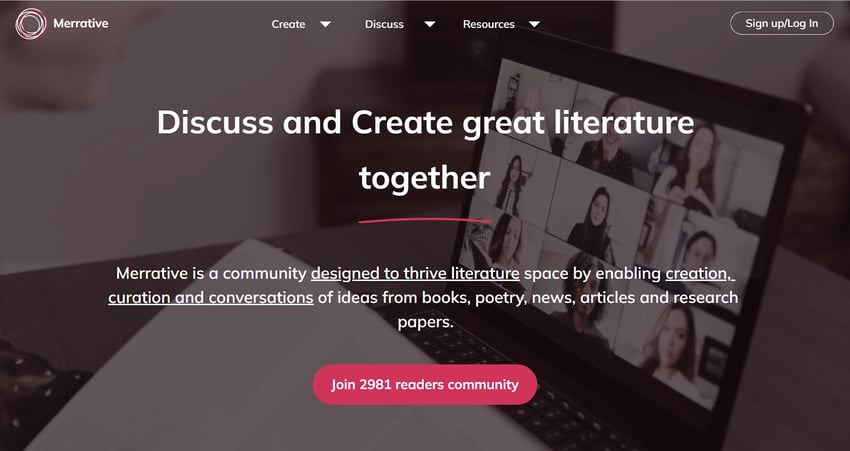 Want to find more ideas that make money?
Hey! 👋 I'm Pat Walls, the founder of Starter Story.
Get our 5-minute email newsletter packed with business ideas and money-making opportunities, backed by real-life case studies.