3 Auto Detailing Business Success Stories [2022]
•
Updated: October 20th, 2022
3 Auto Detailing Business Success Stories [2022]
Start An Auto Detailing Business
Starting an auto detailing business is a great way to start your own business and get in on the action. Auto detailing is one of the fastest-growing industries in America, and it's only going to get bigger as people want their cars to look like they just came off the showroom floor. Plus, you'll have the satisfaction of knowing that you're helping people take care of their most prized possession: their car!
Auto detailing business is a low barrier to entry entrepreneurship opportunity and can be mobile or operate from a physical location. To start an auto detailing business, find a strategic location and invest in modern auto detailing equipment and technology.
Here are some real life success stories of starting a auto detailing business:
1. Fresh Look Mobile Auto Detailing ($60K/year)
Matt Paskow (from Carlsbad, CA, USA) started Fresh Look Mobile Auto Detailing over 1 year ago.
Team
1 founders / 1 employees
Case Study
My name is Matt Paskow. I started a mobile auto detailing business called Fresh Look Mobile Auto Detailing which services North County, San Diego.
2. Belk Mobile Detailing ($72K/year)
Josh Belk and Austin Belk (from Springfield, MO, USA) started Belk Mobile Detailing about 3 years ago.
Team
2 founders / 0 employees
Case Study
My name is Josh Belk and I'm the founder of Belk Mobile Detailing. Belk Mobile Detailing is a mobile automotive detailing business in Springfield, Missouri. We come directly to our customer's homes to make their vehicles look new again. I'm currently a co-owner in the business, with the other owner being my brother Austin.
We have four main types of customers that use our services: professionals, business owners, busy moms, and people looking to sell their vehicles. Our business has been generating an average of $8,000 over the past 12 months and detailing 60-80 vehicles per month.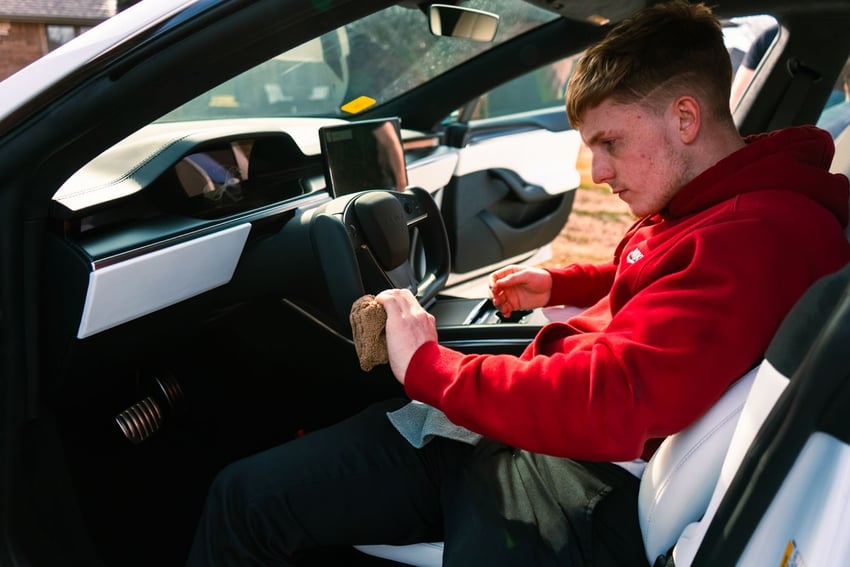 3. Wolf's Auto Detailing ($36K/year)
Joseph LandWolf Sanchez (from Phoenix, AZ, USA) started Wolf's Auto Detailing over 1 year ago.
Team
2 founders / 1 employees
Case Study
Hi Starter Story! My name is Joey Sanchez and I'm the founder of Wolf's Auto Detailing in Phoenix, Arizona. We are a mobile auto detailing service that focuses on quality work and convenience. We specialize in interior detailing, Paint polishing, and ceramic coating just to name a few.
While our client list consists of many different types of vehicles and personalities, they all share one thing in common: they all understand the value of quality work. We hold our standards very high and measure our success not only in dollar amounts but in the satisfaction of our clients. However, making $3K a month only working 3 days a week isn't a bad deal!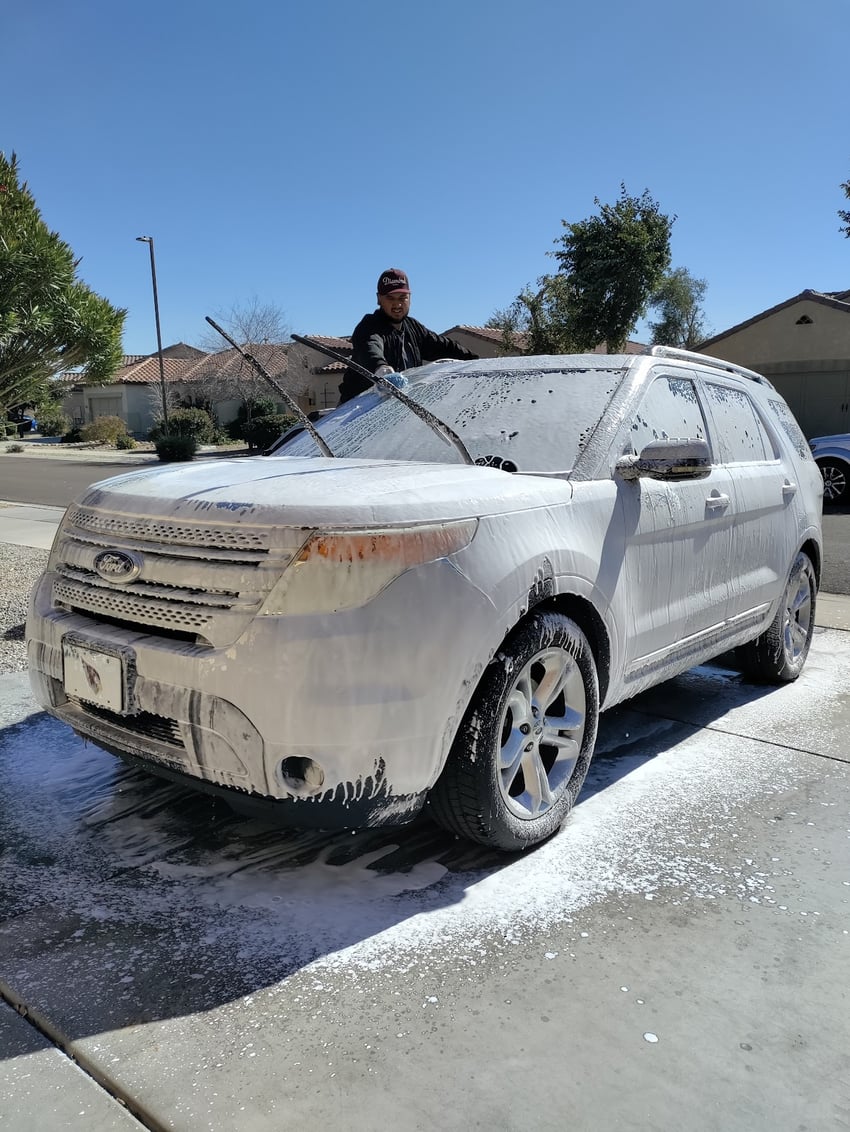 Want to find more ideas that make money?
Hey! 👋 I'm Pat Walls, the founder of Starter Story.
Get our 5-minute email newsletter packed with business ideas and money-making opportunities, backed by real-life case studies.