4 Amazon Kindle Publishing Business Success Stories [2022]
•
Updated: October 20th, 2022
4 Amazon Kindle Publishing Business Success Stories [2022]
Start An Amazon Kindle Publishing Business
Are you a writer looking for a way to grow your career? Kindle direct publishing is amazon's e-book self-publishing platform where readers purchase eBooks or print-on-demand books. KDP is one of the top self-publishing companies and currently dominates the self-publishing book market.
Publishing your books on KDP is easy, especially for writers who find traditional publishing overwhelming. If you are an author, you can upload your book files directly, and it will appear as an eBook for readers to purchase and download instantly.
Here are some real life success stories of starting a amazon kindle publishing business:
1. Kindlepreneur ($1.44M/year)
Dave Chesson (from Franklin, TN, USA) started Kindlepreneur over 7 years ago.
Team
1 founders / 6 employees
Case Study
My name is Dave Chesson and I'm the founder of Kindlepreneur, a website devoted to help and teach authors how to self-publish, and market their books on Amazon and other online stores.
I'm also a 7x bestselling author and when I'm not working on the above, I'm also a consultant to multiple publishing companies and NYT bestselling authors.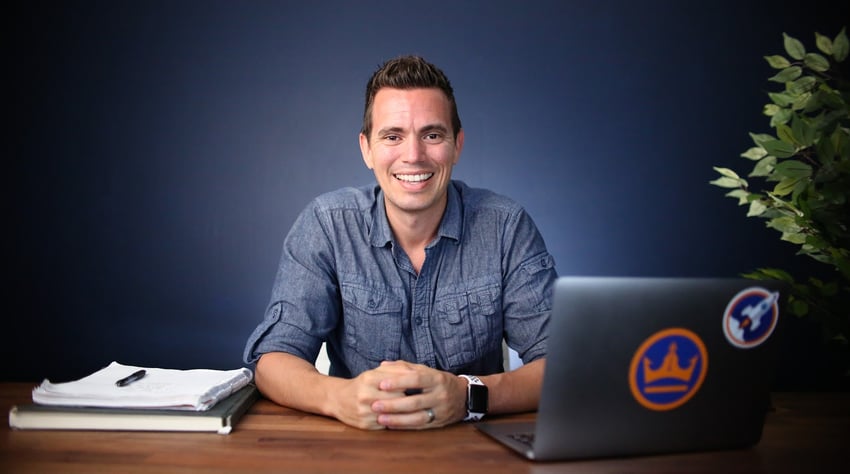 2. Kindlepreneur
Learn how to become a bestselling author and market your ebook like a professional. Free guides, lessons and case studies on how to build your author brand.
Estimated revenue: $120K/month
Website traffic: 350K/month
Business rank: #25.2K
Check out their full website ➜
3. KBoards
KBoards | a community forum for Kindle Users and Authors - Index
Website traffic: 190K/month
Business rank: #139K
Check out their full website ➜
4. David Gaughran
Writer advice with a focus on publishing and book marketing from the author of Let's Get Digital, Strangers to Superfans, and Amazon Decoded.
Website traffic: 80K/month
Business rank: #188K
Check out their full website ➜
Want to find more ideas that make money?
Hey! 👋 I'm Pat Walls, the founder of Starter Story.
Get our 5-minute email newsletter packed with business ideas and money-making opportunities, backed by real-life case studies.