4 Ai Writing Tool Success Stories [2022]
•
Updated: October 20th, 2022
4 Ai Writing Tool Success Stories [2022]
Create An Ai Writing Tool
Here are some real life success stories of starting a AI writing tool:
1. Rytr ($60K/year)
Abhi (from San Francisco, CA, USA) started Rytr over 1 year ago.
Team
2 founders / 1 employees
Case Study
Hi, I'm Abhi, founder & CEO of a startup platform and business incubator where we incubate and scale new ventures regularly, and Rytr is one of our flagship products that has now become one of the leading AI writing assistants in the market serving 300,000+ customers across the world doing seven figures in ARR. It's great to see the overwhelming response we've received from the market.
With 13+ yrs of combined experience across consulting, venture capital, and startups in the US, Europe & Asia, I have helped build and scale multiple products over the years that have touched millions of users and revenue. I've also led large product & growth teams, mentored 100s of founders on product, growth, BD, sales, hiring, and fundraising, and raised funding from investors like 500Startups, Entrepreneur First, and more.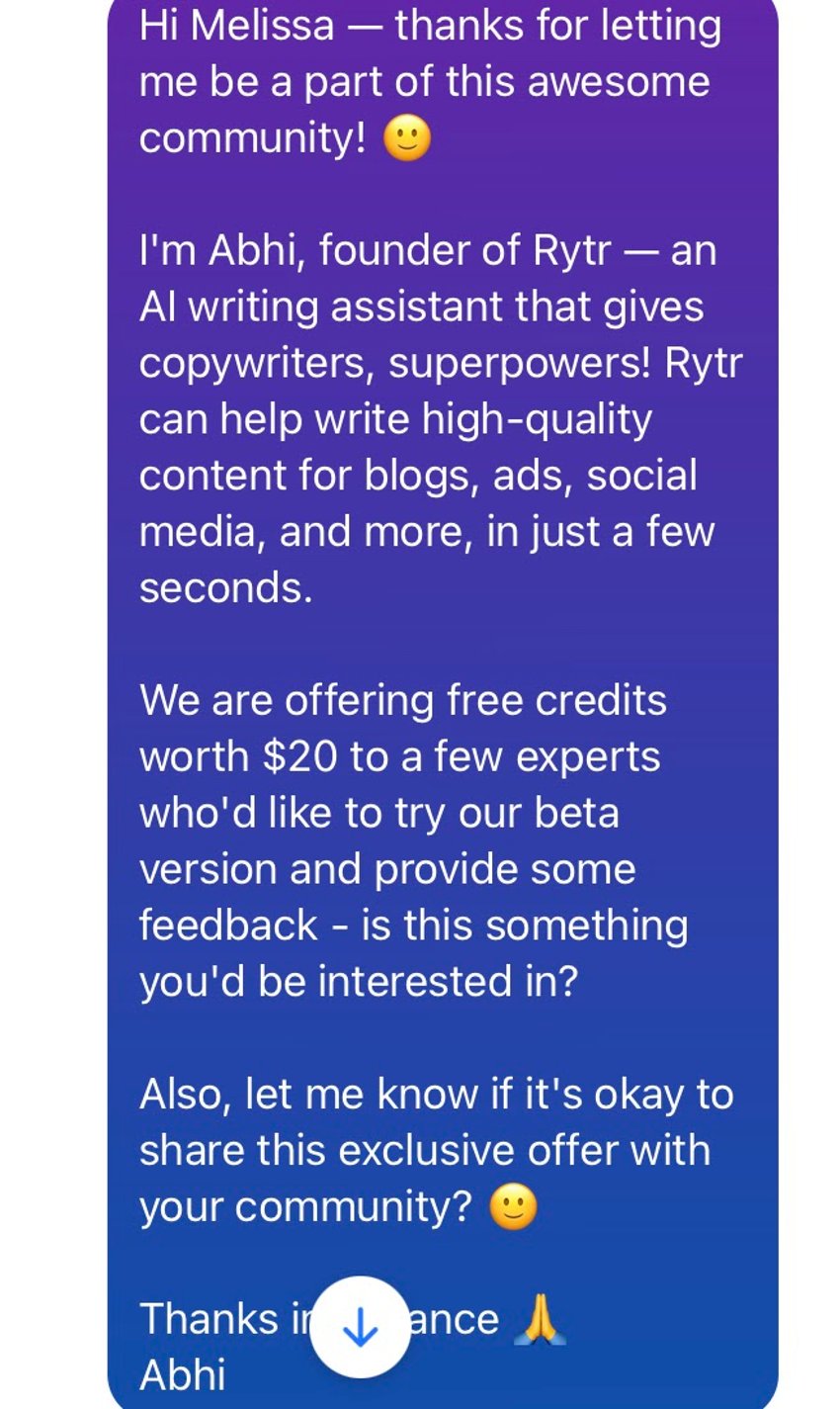 2. Jasper
Create content 5x faster with artificial intelligence. Jasper is the highest quality AI copywriting tool with over 3,000 5-star reviews. Best for writing blog posts, social media content, and marketing copy.
Check out their full website ➜
3. Anyword
Anyword's AI writing assistant generates effective copy for anyone. Take the guesswork out of your marketing text with an AI copywriting tool that converts.
Check out their full website ➜
4. Blurb
Create, print, and sell professional-quality photo books, magazines, trade books, and ebooks with Blurb! Chose from several free tools or use Adobe InDesign or Adobe Lightroom.
Check out their full website ➜
Want to find more ideas that make money?
Hey! 👋 I'm Pat Walls, the founder of Starter Story.
Get our 5-minute email newsletter packed with business ideas and money-making opportunities, backed by real-life case studies.