How We Started A $100K/Month All-Black Lifestyle Brand
•
Published: February 9th, 2020
Hello! Who are you and what business did you start?
My name is Julian O'hayon and I am the co-founder of Blvck Paris, a company selling the highest quality and minimalistic, black-themed products to enhance your lifestyle.
Blvck Paris is a direct-to-consumer brand selling mainly via our website, but also via our social media accounts (on Instagram @black, Facebook and Pinterest). We sell 'all black' items from accessories, clothing to leather goods for both men and women. Our vision is to ultimately sell everything as long as it is black!
From the very start, Blvck Paris grew very quickly. The company was founded towards the end of 2017 and in just two years, we grew a cult following online with over 640,000 followers on our Instagram account @black. We have also exclusively collaborated with renowned brands such as Hugo Boss on premium office accessories in 2018.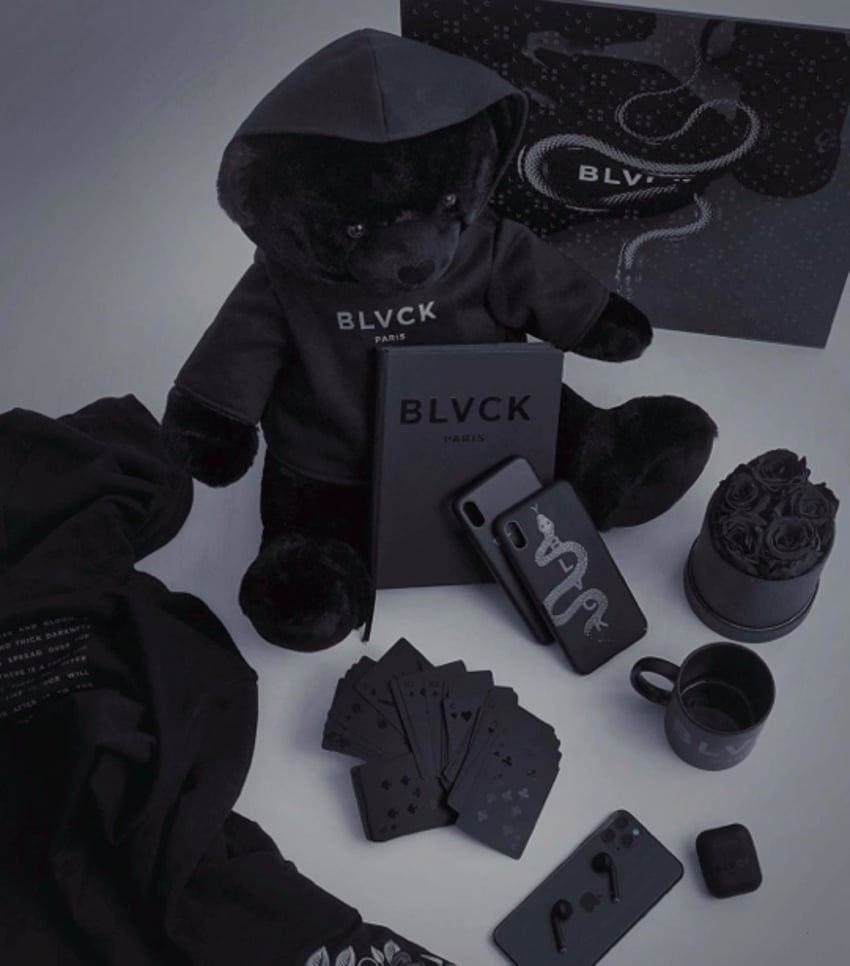 What's your backstory and how did you come up with the idea?
I grew up in a very entrepreneurial environment and have always been very much into both tech and design. When I was 13, I taught myself to code and web-design. I loved it so much that I decided to start my own design agency, Anckor and was instantly making pocket money from it. By the age of 22, I was working with over 100 clients worldwide designing their websites whilst studying business engineering at university. At the time, I had also founded a few companies in various industries and even starred on national TV for 6 weeks to promote a social movie recommendation app I created, called MoodMovie.
In all my projects, I honed my focus on beautiful yet minimalistic and functional design, which can be regarded as my distinctive signature. Creating my own brand and products was always a dream of mine. Via my own Instagram account @anckor, I would share my monochrome and minimalistic lifestyle and I also began applying my personal stamp to household brands.
Through posting images on Instagram, I wanted to bring a memorable and aesthetically pleasing effect by 'blvcking out' everyday items. For example, I edited a photo of a pack of M&Ms in black (see below). The photos quickly went viral on social media and you can actually find a lot of my work by simply typing 'black' on Pinterest. I also got a lot of press recognition worldwide; you can find articles on Creapills in France, but also on GQ and Vogue in Taiwan about my work. This is when I knew it was the start of something bigger and that I wanted to explore the 'Blvck' concept further by creating an all-black lifestyle brand.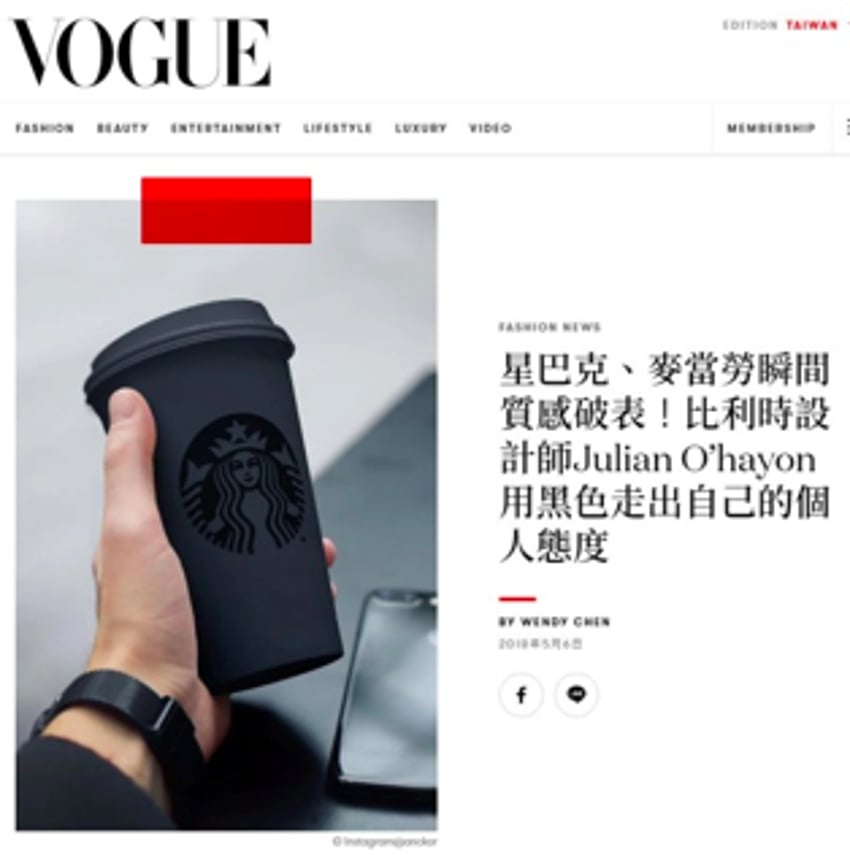 Fast forward to 2017, I teamed up with Thomas Johnston, a young digital marketing expert who I met and worked with via past projects on Instagram. A few months later, we launched the brand Blvck Paris via Instagram with the handle @black. We started by finding our customers and growing a community online of people who shared our vision and who love the color black as much as we do. Looking back, we had a very strong start; we reached 100k followers within a month and a half of posting. We then started by selling premium accessories followed by leather goods and then moved on to adding clothing.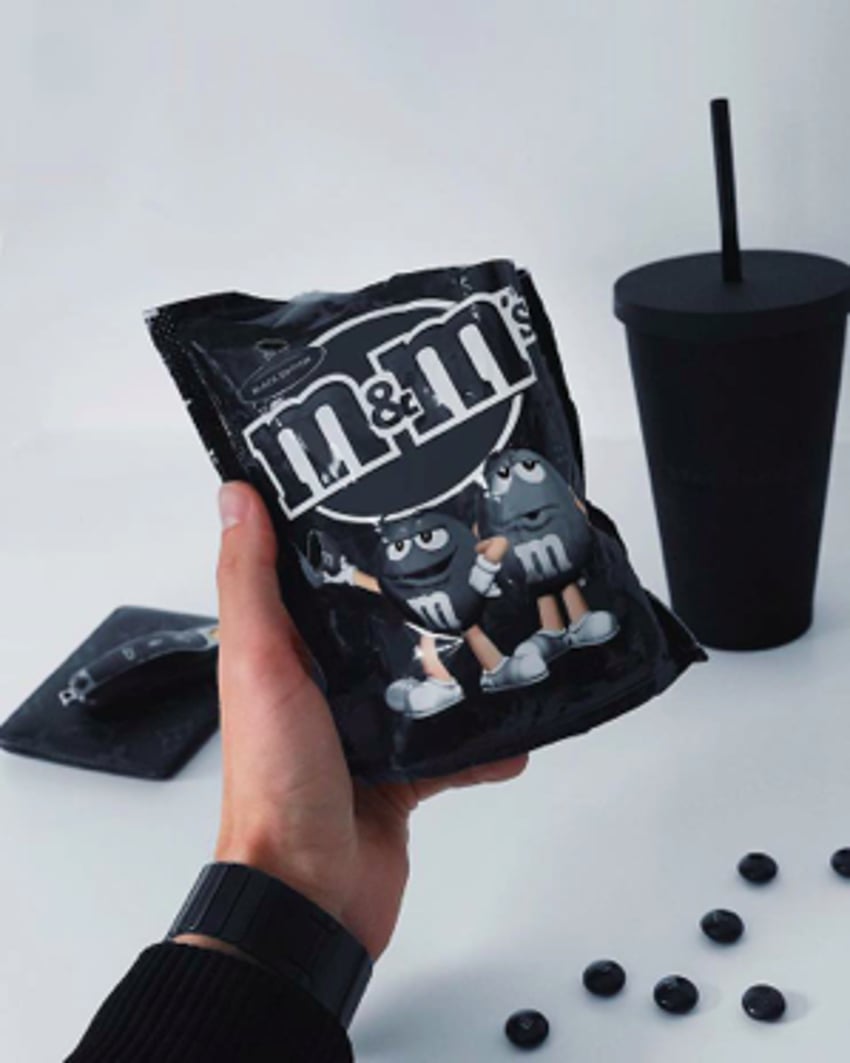 Take us through the process of designing, prototyping, and manufacturing your first product.
We built a community first and a product second. When we launched at the end of 2017, we really focused on building an online community via our Instagram account @black and finding our customers before selling anything. We wanted to test our idea and making sure we don't hold on inventory we couldn't sell.
We also really wanted to first nail the branding and the marketing behind it. Blvck Paris' tagline is "Blvck is more than a color, it is a lifestyle". Every post, every product, every emoji in every caption is black.
However, behind the scenes, we were already making prototypes and designing our first few products. Once we felt we had a strong enough community and hit 100k followers, we started the 'testing period' and introduced a selection of products to sell. Our first products were accessories such as our signature Tumbler and our Blvck Macbook case. Our signature Tumbler was a huge hit, it is an all-black mug that features an insulated stainless steel design to keep your liquids hot or cold for up to 24 hours.
We pride ourselves on having products of very good quality and aesthetically pleasing to see.
I personally design all the products and via my personal account @anckor, I would often ask my followers for feedback via polls on my stories. It is amazing to have direct access to your consumers and being able to design products they also contribute to. When I get a large majority of positive feedback, I would then order a prototype of the product from our factory in Asia. Our products are designed between Paris and Brussels (where I am based); produced in Asia and shipped worldwide (we sell in over 100 countries!).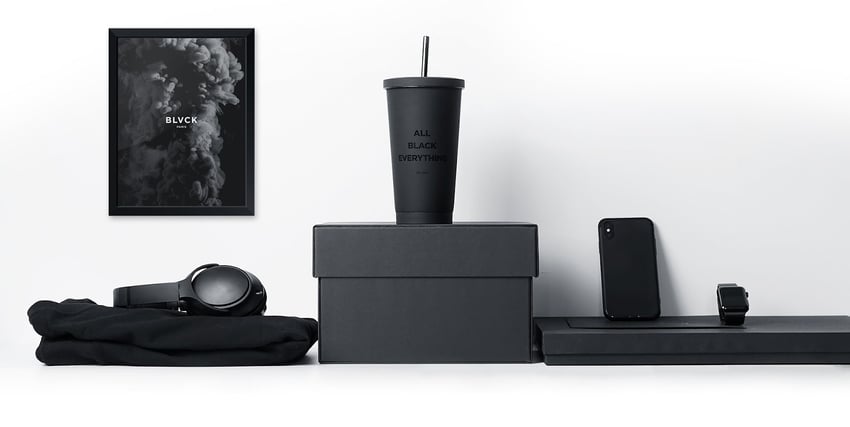 Describe the process of launching the business.
We started Blvck Paris with an initial investment of about $80,000 to cover our main overheads such as setting up an eCommerce store, getting some products and investing in ads. Looking back, this phase was really our testing period; we didn't know back then if it would work and we just wanted to start organically with the idea of finding our customers first before investing in holding inventory, etc.
From our respective past businesses, we both learned that keeping costs down is essential to run a successful business. With that in mind, we operated the brand initially from within my existing company and focused our efforts on creating the perfect MVP "the Macbook Case" and then expanded to new products such as our anchor bracelet and the Blvck Tumblr, all come in black only, of course. We immediately had a very good reaction and decided to set up within an LLC within the first six months.
Our success led to a problem we still have today, we sell out and run out of stock very quickly. It is definitely a good problem to have and this is also given us "a hype" around restocks or "drops" of new limited collections.
Since the very beginning, we are putting a lot of effort to constantly improve our branding and re-invest the money we are making in our inventory and having more and more products. We are also focused on retaining our customers, having repeated orders and therefore our email marketing is something we want to excel at.
Since launch, what has worked to attract and retain customers?
At Blvck Paris, we really believe in the power of having an 'engaged' online community and a very strong and consistent branding. This is exactly what has worked for us to attract and retain our customers.
Our social media is very much about the 'all black' and high-quality lifestyle we portray. Giving back and bringing a real experience to our customers is part of what we are about. As an example, music is a huge part of my life and it inspires me to create new designs so we shared a playlist on Spotify called 'Blvck Paris' that I personally curate and update regularly.
We also have a weekly "drop" with free Blvck wallpapers which you can find on our website and our Instagram page; some have been downloaded more than 1million times. We are also working on an app we will release in the coming months to be able to use our Blvck emojis on social media.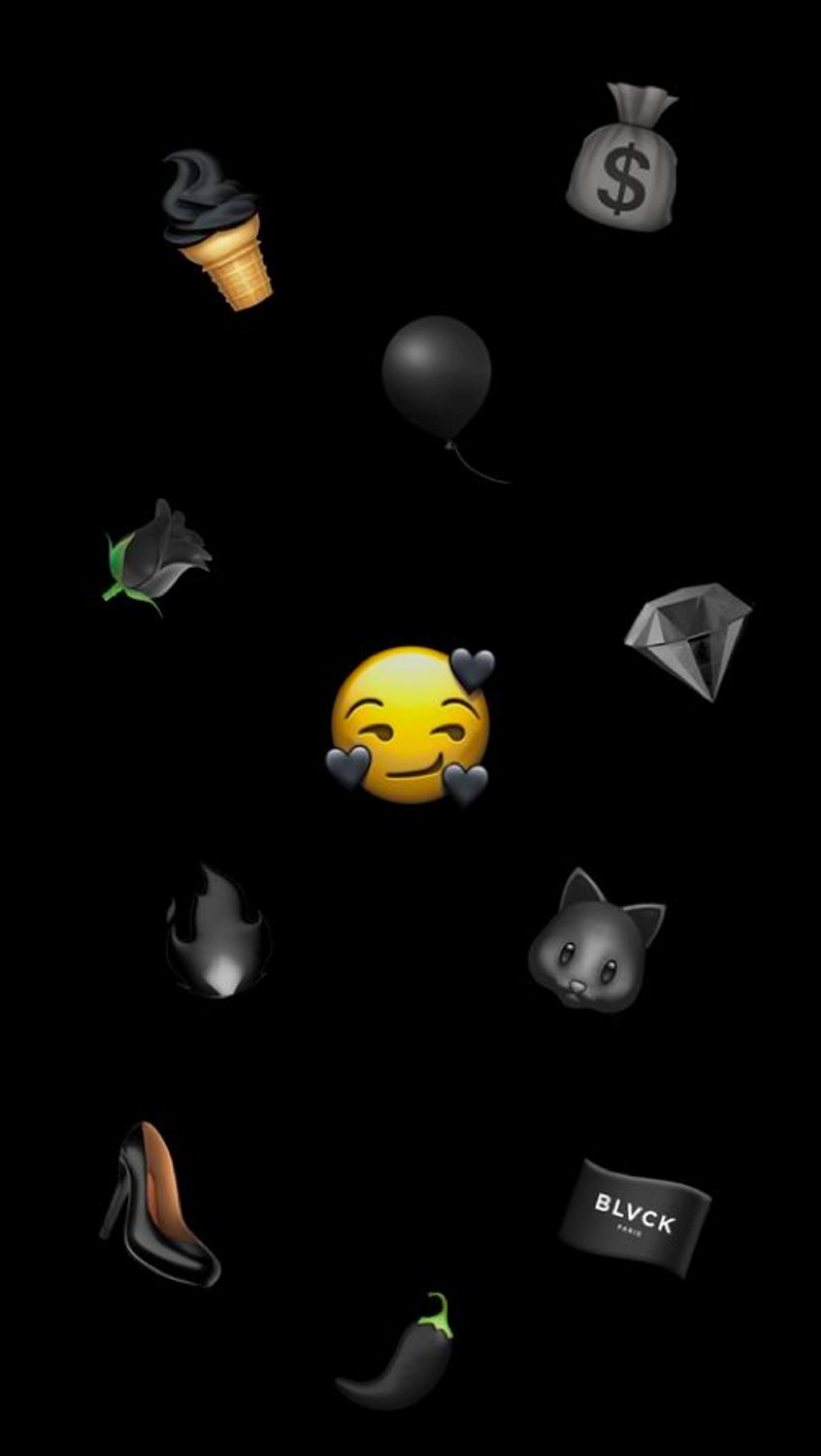 Before the "drop" of a collection, we organize a few giveaways to give a chance to all our followers to win a product before it is even out and to build the momentum.
We also aim to bring a pleasing experience for the customers buying our products. When you buy a product from Blvck Paris, you will receive a special blvck packaging along with a thank you envelop. After a purchase, we also ask for feedback and put them directly on our website.
How are you doing today and what does the future look like?
Blvck Paris is growing extremely fast online which is really great and exciting to see. We are focusing on scaling the growth and blacking out more and more products in the near future. We would like to remain direct to consumer to focus entirely on improving the customer experience whilst staying close to our community.
Focus on what you are good at. When we started Blvck Paris, we quickly realized that we couldn't do everything and we should really focus on what we can bring and what we are both goods at. That's why we decided to outsource the operational side of the business.
We currently ship worldwide from our warehouse in the US, it can take longer for customers ordering from Europe and we would love to bring the experience offline via a few pop-ups in 2020 in Europe.
As an aesthetically pleasing brand, we believe Pinterest would be a great channel for us and started the account mid-December and have attracted in just a week over 250k monthly viewers and should reach 1 million at the end of January. We are planning to grow our presence on Pinterest and try different platforms in 2020.
We are also working on a new 'sister' brand, White Paris. You can already follow us on Instagram @white and the first collection will be out very soon.
Through starting the business, have you learned anything particularly helpful or advantageous?
Focus on what you are good at. When we started Blvck Paris, we quickly realized with my co-founder Thomas Johnston that we couldn't do everything and we should really focus on what we can bring and what we are both good at, to stay true to our vision.
From the very start, we decided to outsource the operational side of the business (customer service, fulfillment, and shipping). We are in charge of the branding and have direct access to our customers but we can't do everything and we don't want to spend time focusing on tasks we are not specialized in and lose sight of the big picture.
What platform/tools do you use for your business?
Our sales platform is powered by Shopify.
Our email marketing is Klaviyo.
Customer service: Zendesk.
Internal Communication: Slack and Monday.
For ads: Facebook, Instagram, and Pinterest
Advice for other entrepreneurs who want to get started or are just starting out?
Do something you are passionate about I started a brand out of an obsession with the color black. Before I launched Blvck Paris, most people would have said that my idea was a bit crazy but I did it because I am passionate about it. For aspiring founders and entrepreneurs, building your own business is hard, you need to put the hours in, face rejections and just keep going. My number #1 advice would be don't do it unless you love it.
Be creative don't underestimate the power of storytelling and marketing. Blvck Paris has accumulated just under 600k followers in two years with an exceptionally high engagement rate of 8-10% (as an average, 1-2% is considered to be good). This is thanks to posting high-quality content and always thinking outside the box in order to stand out
Enjoy every milestone as a founder, your business becomes your life and you can easily burn out if you don't take the time to enjoy your success (be it big or small). I think it's important to sit back and take the time to enjoy every success you have
Are you looking to hire for certain positions right now?
Not at the moment. We are not looking for anyone in particular but always open to meet people who can add value to our business. If you want to get in touch, feel free to email us at [email protected]
Where can we go to learn more?
Blvck Paris has provided an update on their business!
8 months ago, we followed up with Blvck Paris to see how they've been doing since we published this article.
Want to find more ideas that make money?
Hey! 👋 I'm Pat Walls, the founder of Starter Story.
Get our 5-minute email newsletter packed with business ideas and money-making opportunities, backed by real-life case studies.