Thank you Klaviyo for sponsoring Starter Story ❤️
Turn one-time buyers into repeat customers. Try the platform loved by 265,000 brands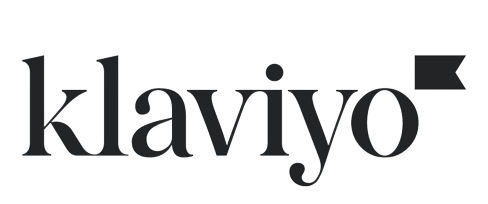 How Creating A Card Game Turned Into A $250K/Month Board And Card Games Business
Hello! Who are you and what business did you start?
This is Greg Hughes. I'm president of Continuum Games, Inc. I started my business in 2006 when I launched a card game I had developed called Discombobulation. I was a first-time game inventor and I was lucky that Discombobulation was a good game. But I quickly found out that it would be hard to sustain a business on one $5.00 wholesale card game. So I went to work launching more games and launching a specialty toy distribution network.
Today, I've created over 20 games, acquired another 20, and my wife and I run one of the largest specialty toy and game distribution companies in the U.S. In the offseason, the company generates roughly $250k per month. In peak season, it can generate as much as $600k a month.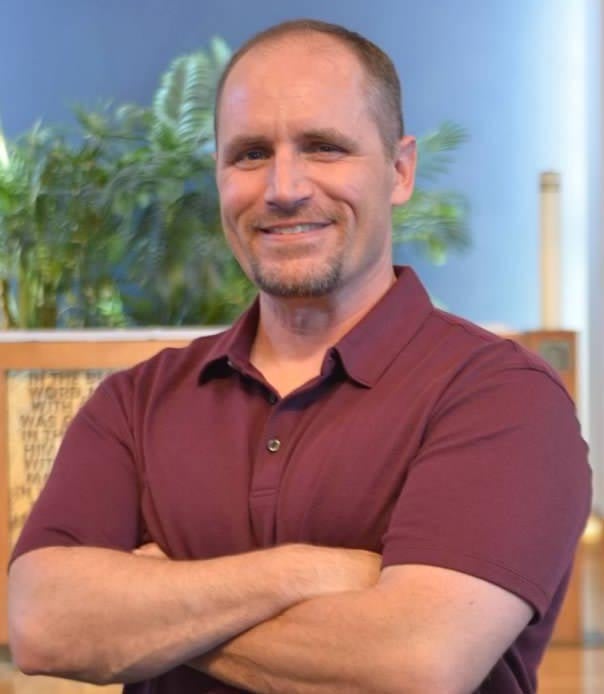 What's your backstory and how did you come up with the idea?
I always loved traditional games. Looked forward to playing games with my family at Christmas time. I was always the one who would figure out how to play and teach everyone else. I started making modifications to games to make them more interesting, better. Was working a corporate job and starting a family, but wanted to do something I was passionate about.
To this day, two of our strongest marketing efforts are producing a high-quality print catalog and attending key trade shows.
As a side project, I searched for factories in China who could make our game. Learned how to import. Found designers who could help with the artwork. Saved up money to fund things and launched Discombobulation. However, launching a good game was the easy part. The marketing was the hard part.
I couldn't get sales reps to work for me with one product. I couldn't sustain myself on one game alone, so I went to work to expand as quickly as possible. I did this by acting as a distributor of games and toys that were made by other small or first-time inventors like me. This helped me build a full line up and put in place a strong sales team by my second year. Now, when we launch new products, we know we have a strong sales and marketing team behind it to help make sure it is successful.
Take us through the process of designing, prototyping, and manufacturing your first product.
Game design was something that came to me naturally. I could figure out mechanics that would work and create FUN. My original game testers were my family. My wife, my sister-in-law, and my father-in-law played a lot of our prototypes. I would write rules sheets and marketing copy. I wasn't a good graphic designer, so this was an area I needed to find help. I've worked with dozens of designers over the years. When I started, one area I struggled with was coordinating projects with factories in China.
A simple card game was easy, but when we needed to engineer custom parts for a game concept, that was sometimes difficult. We had several challenges early on with getting our products produced perfectly. We learned a couple of tough lessons early on about needing to double and triple inspect product samples before you import them.
Here's an image of Discombobulation, our first game.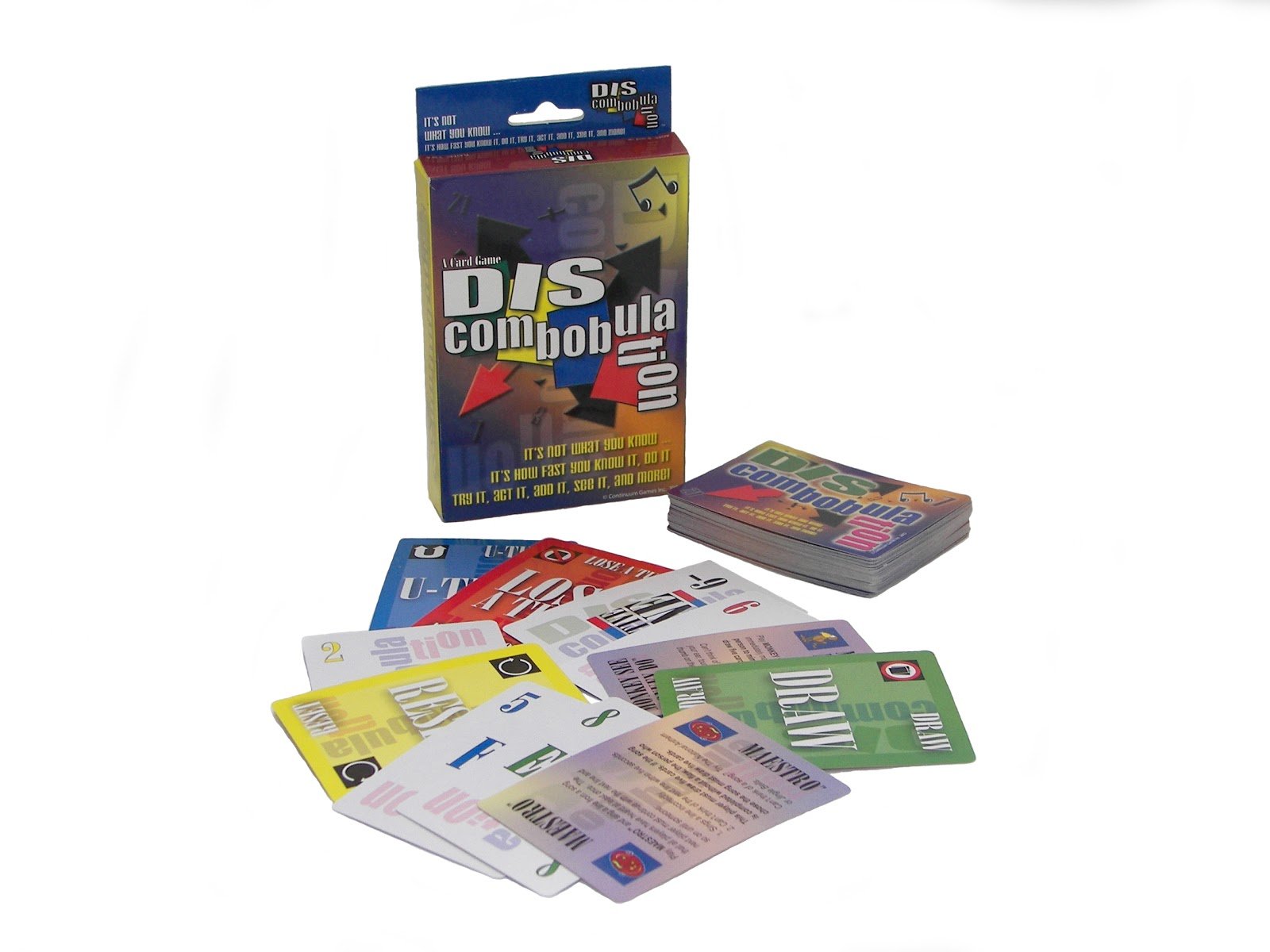 Describe the process of launching the business.
I would call launching Continuum Games a learning process. We self-funded our company so we were extremely careful with how we used our capital. The first few years, we limited our capital expenditures only to things that were absolutely critical, like product development, attending certain trade shows, producing and mailing out a catalog. We quickly found some effective marketing techniques and we stayed with them.
To this day, two of our strongest marketing efforts are producing a high-quality print catalog (which now is 280 pages and features approximately 3000 items) and attending key trade shows like Toy Fair New York, ASTRA, Gen Con, and Atlanta Gift Show.
Here's a link to our catalog.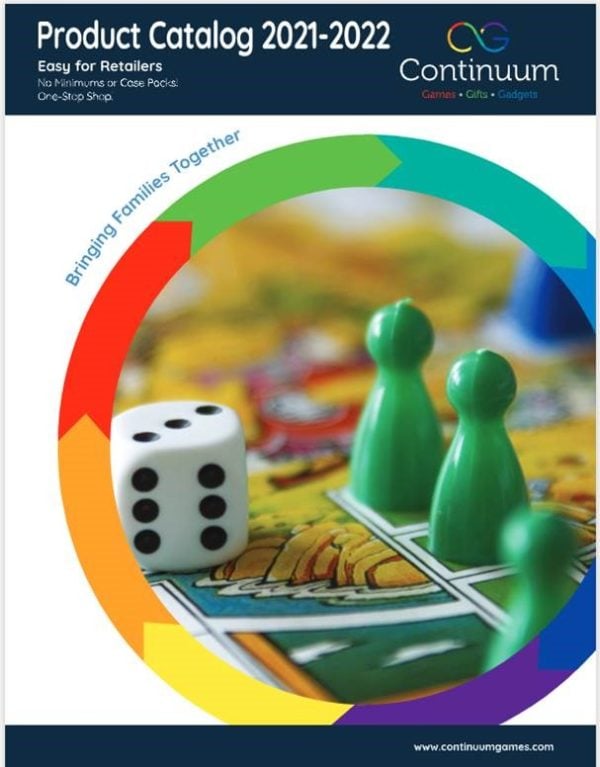 Since launch, what has worked to attract and retain customers?
Our business was highly successful because we were two things: a manufacturer and a distributor.
We wouldn't have been successful if we only did one of either of those two things. Being a distributor meant we had a lot of different products to offer our customers. This was attractive to them and made us a more relevant source for the products they needed. It also helped us attract independent sales reps who could service various brick and mortar stores across the US. But when you are a distributor, you work on pretty low margins and we wouldn't have survived if that's all we were.
Because we were a manufacturer as well, we were making several of our own products that were high margin products. We made sure we offered incentives (like free freight on their order) to our stores to order these products which helped drive sales of these high margin products.
The two sides of our company worked well together to ensure we had good volume (and therefore good cash flow) as well as a good margin (at least on a segment of our sales).
I didn't get into the Toy business for the money. If I wanted to make more money, there were other easier paths. I chose Toys and Games because I love it.
How are you doing today and what does the future look like?.
Our company is steady and profitable. The world we launched our company was still one in which retail was king, but in our 14 years, that has all changed. At this point, online selling is dominating...especially with the pandemic. The markets we were most strong in...specialty retail...has been very negatively impacted and unfortunately this market is shrinking.
However, our company is still growing. Where the market is getting smaller for our distribution company, the other manufacturers we sell for are more and more focused on the online channels and they are looking to us to handle their specialty retail business. So our market share of the specialty retail market continues to increase.
The manufacturing side of our company is also growing as we're now launching between 4-5 new products each year. Our latest game is called Banana Blitz Banana Grabba and it has been wildly successful in its first year.
Here's a picture of Banana Blitz Banana Grabba.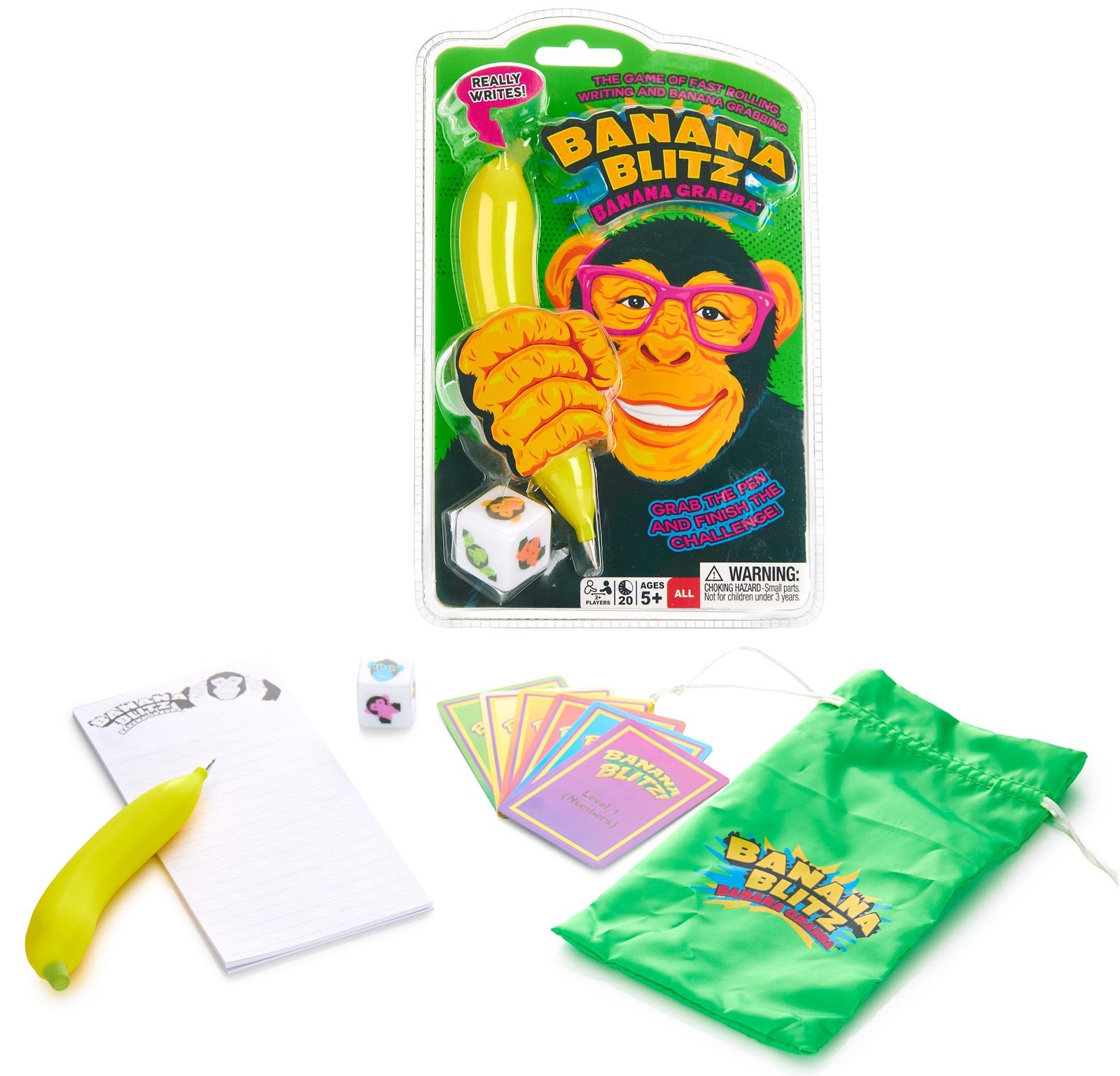 Through starting the business, have you learned anything particularly helpful or advantageous?
The number one thing I've learned is that you have to be ready to continually change and adapt. We'd put years into a good strategy only for the entire market to change and that once "winning" strategy was no longer viable. We'd have to adapt and get good at new things. Being able to see change coming and being willing to adapt quickly has always been key to our success.
Another thing that was key was relationships. I always had a philosophy that I wanted to put as many good people to work for me as possible, especially when it came to sales. And my approach was to make sure that they could make money. If I focused on my people making money first, then I knew that I'd be successful in the long run. We've been blessed to work with so many great people who believed in us and helped us grow to where we are today. I stayed loyal to those folks and those long term relationships have been critical to our success.
What platform/tools do you use for your business?
We use Quickbooks as our core system. We still have a lot of manual processes at our company, something we're working on changing. I'd describe us as a little "old school".
We still create a print catalog every year. We're old school because a lot of our customers are as well. As much as it might be cost-effective to try to go digital in all things, we know that wouldn't work for our customer base, so we stick to what we know will work with our customers.
What have been the most influential books, podcasts, or other resources?
It's funny, once I launched a small business, I haven't read many books. Not for a lack of trying. I'd generally try to read before going to bed at night and I'm so tired from the day to day work, I fall asleep before I get through 2 pages.
Advice for other entrepreneurs who want to get started or are just starting?
The most important thing about launching a business is you've got to do it because you love it. I didn't get into the Toy business for the money. If I wanted to make more money, there were other easier paths. I chose Toys and Games because I love it.
I always love the few times a year I get to interact with a customer who contacted us about a game...they might have a question or need us to resend a rule sheet they've lost. When they tell me about how they love one of the games I've invented and how much joy it has brought to their family, that's priceless. It is great to see a company be successful financially, but it's best not to be completely focused on that. Have more than just financial goals.
Are you looking to hire for certain positions right now?
We are currently looking for some who can work in a customer service/order processor role. This is a full-time position that would spend 70% of their time entering orders and coordinating shipments and billing. 30% of their time would be answering customer questions and taking orders.
Where can we go to learn more?
If you have any questions or comments, drop a comment below!
-
Greg Hughes, Founder of Continuum Games
Discover the best strategies of successful business owners
Join our newsletter and receive our handcrafted recap with the best insights shared by founders in Starter Story each week.
Useful, convenient, and free:
PROMOTED
Did you know that brands using Klaviyo average a 95x ROI?
Email, SMS, and more — Klaviyo brings your marketing all together, fueling growth without burning through time and resources.
Deliver more relevant email and text messages — powered by your data. Klaviyo helps you turn one-time buyers into repeat customers with all the power of an enterprise solution and none of the complexity.
Join Brumate, Beardbrand, and the 265,000 other businesses using Klaviyo to grow their online sales.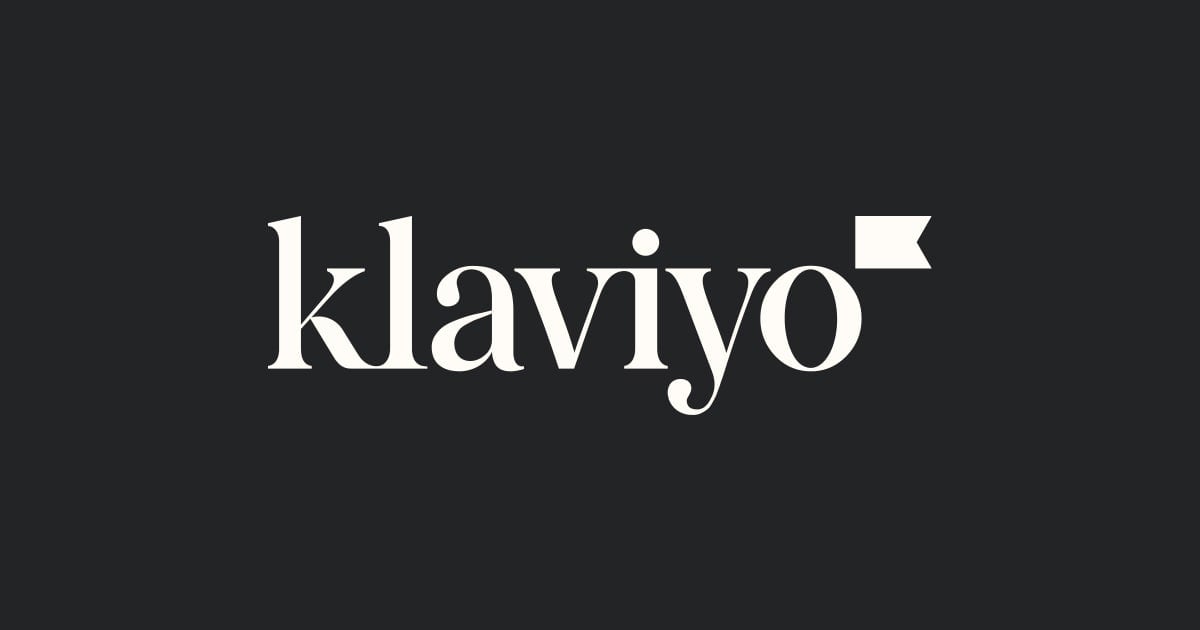 Together With Klaviyo
Companies using Klaviyo see a 95x ROI (yes, 95x)
Use Klaviyo to turn hard-earned customer data into hard-working emails and texts.
Try the platform that 265,000 brands use to grow their business.
Try it now (it's free) ➜