How To Develop A Geographic Expansion Strategy
•
Updated: September 24th, 2022
How To Develop A Geographic Expansion Strategy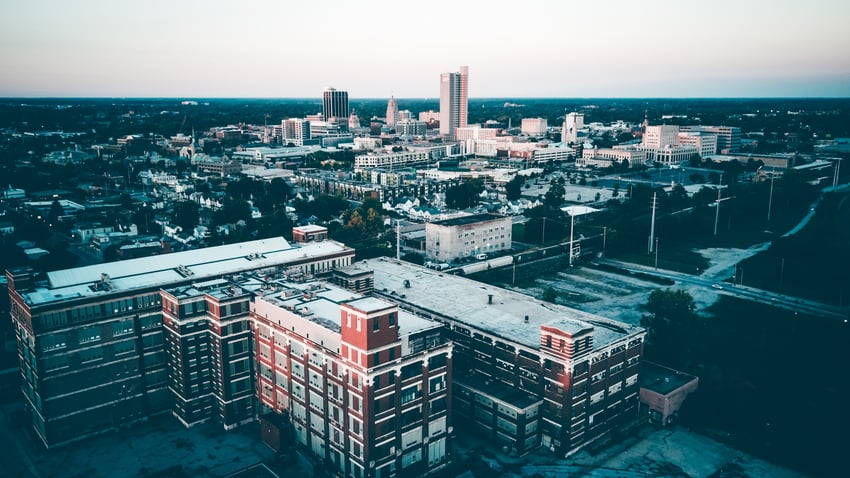 Cost Details
$5,000-$20,000
What Is Geographic Expansion?
Geographic expansion is a market strategy where an enterprise grows by expanding from its original location to additional geographic regions.
Geographic expansion is one of the preferred business growth strategies.
According to Frost & Sullivan, geographic expansion can help enterprises gain access to new markets and talent pools.
Geographic Expansion Key Takeaways
Geographical expansion means a wider customer base and an opportunity to make more impact
If your products or services is a success, you could enjoy increased revenues from the new customers
Geographical expansion presents an array of risks and opportunities for your business.
Understanding How Geographical Expansion Works
Entering a new geographical market involves expanding a firm's business to new regions.
When expanding geographically, the business manager is confronted with the task of managing an existing business and the start-up at the same time.
Before venturing into new geographical regions, research the opportunities, the risks, and the overall costs involved.
Real-World Examples of Successful Geographical Expansion
1. Walmart
Walmart, is one of the best examples of a brand that has expanded globally.
Walmart opened its first store in Rogers Arkansas in 1962, and crossed the borders in 1991, opening the first international store in Mexico.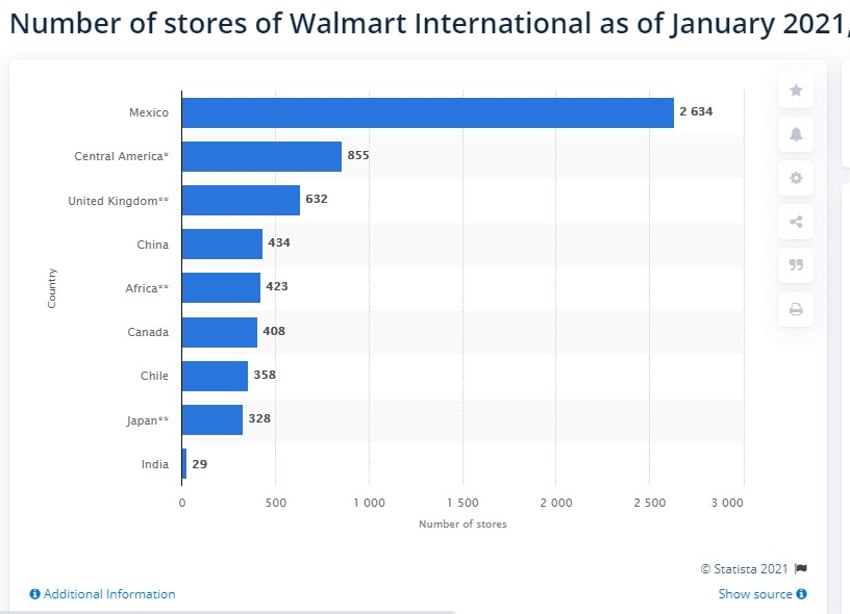 Today, Walmart is a multinational company that has developed into the largest retailer globally. The Walmart example is
2. KFC
KFC is another great example of a brand that has successfully expanded its product geographically.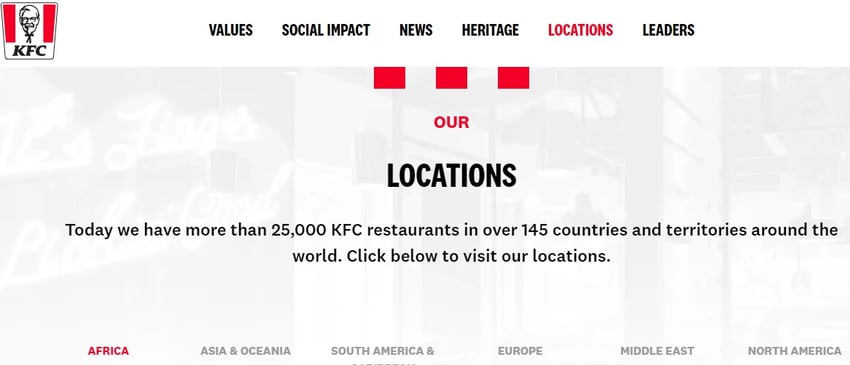 KFC opened the first shop in Salt Lake City, Utah, in 1952.
Years later, KFC became the first fast-food chain to expand internationally and opened outlets in Britain, Mexico, and Jamaica in the 1960s.
How to Expand Globally
Target research and high-level prioritization to whittle down all potential geographies to expand into

Conduct a business model research assessing the competitiveness of your value proposition and go to market strategy

Utilize a decision matrix and an insightful fact base to decide on the expansion geographies

Create robust plans to enter, grow, and ultimately win in the expansion geographies.

Evaluate if you have the funds and customer base needed
Contributors
Contributors to this article:
Pat Walls, Founder @ Starter Story
Samantha Walls, Head Of Content @ Starter Story
David Gitonga, Writer @ Starter Story
Want to start your own business?
Hey! 👋I'm Pat Walls, the founder of Starter Story.
We interview successful business owners and share the stories behind their business. By sharing these stories, we want to help you get started.
Interested in starting your own business? Join Starter Story Premium to get the greatest companion to starting and growing your business:
Connect + get advice from successful entrepreneurs
Step by step guides on how to start and grow
Exclusive and early access to the best case studies on the web
And much more!
Starter Story
Wanna see 52 business ideas you can start with less than $1,000?
Join our free weekly newsletter and get them right now.