A Beginner's Guide To Building A Successful Email Marketing Campaign
•
Updated: October 6th, 2022
A Beginner's Guide To Building A Successful Email Marketing Campaign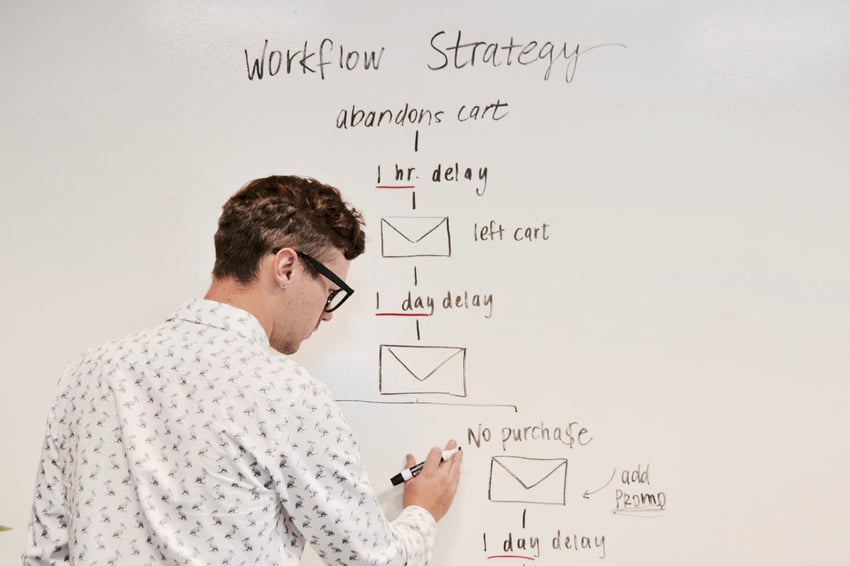 Cost Details
Email marketing is usually low cost, as sending email is purely digital.
What Is Email Marketing?
Email marketing is the act of sending a commercial message to a group of people using email.
Marketing via email is a highly effective strategy used by entrepreneurs to advertise, request business, or to build brand awareness.
According to Backlinko, shoppers spend more when marketed to through email, compared to those who do not receive email offers.
Therefore, email marketing is an essential tool that helps entrepreneurs to reach target audience.
Email Marketing Key Takeaways
Email marketers need to focus beyond acquiring new customers and use email campaigns to engage and retain the existing customers
Email campaigns generate more ROI compared to other platforms. Thus, marketers need to increase their email marketing budget.
When sending out sales campaigns via email, add a human touch to your content. Otherwise, you are likely to experience a low Click-Through Rate

Email lists segmentation helps to ensure you are sending relevant emails to particular audience.
To determine which email campaigns generate more leads, use the A/B approach
Understanding How Email Campaigns Work
Entrepreneurs use email service providers to send marketing emails. However, the entrepreneur works on building an emailing list consisting of the target audience.
With an emailing list ready and a reliable email marketing tool, the entrepreneur sends emails that are informing, driving sales, and building a community around your brand.
An email marketing campaign can consist of three to ten emails sent over several days or weeks.
The type of email campaign depends on the marketer's objectives. Email marketing is effective because email is accessible to people of different age groups. Moreover, email campaigns open the door to a wider range of audiences.
When it comes to cost, email campaigns are extremely cost-effective and offer pricing packages that suit all budgets.
The more engaged list of emails, the more engaged customers, which ultimately leads to more sales.
One of the best ways to start growing your list is by providing your customer with something free (or discounted) in return.
This could also be anything from:
Ebook
Fascinating case study
Video series
Free week of the product
Discount on the product
Learn more about how to grow your email list and improve email marketing ➜ here.
Real-World Examples of Entrepreneurs that Use Email Marketing
1.Dylan Jacob
Dylan Jacob, founder of Brumate is an example of entrepreneurs who have realized that email marketing is so important.

To grow the emailing list, Jacob uses the "Spin-a-Sale" strategy where a customer will spin a wheel for a discount code in exchange for subscribing to our email list.
According to Jacob, the "Spin-a-sale tactic" has been the best email-collecting tool because the customer truly feels like they won a prize rather than just a coupon code.
to attract more sales, Jacob uses the retargeting tactic through sending future promotions, new releases, or simply just sending an email at the right time for a purchase to finally make sense for them.
As a result of email marketing, Brumate enjoys a customer return rate of over 14%. Thus, for every 6 people they convert, one will end up buying from us again with an average order value of over $60.00.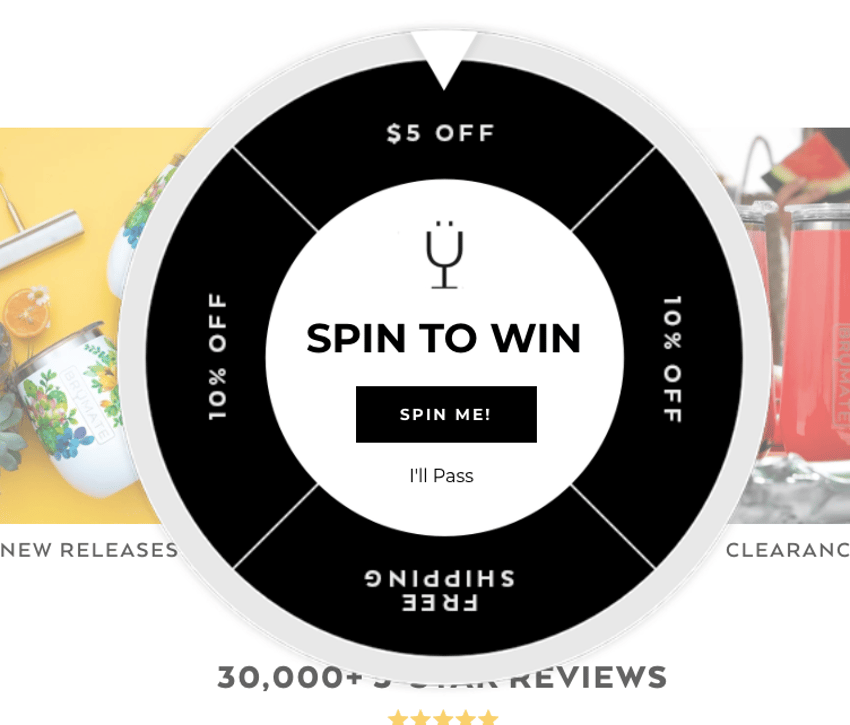 2.Barnes & Noble
Barnes & Noble is an American bookseller founded in 1917.
The bookseller uses email campaigns to alert their subscribers of new books. Through creative and consistent email campaigns, B&N reaches their customers and keep growing the brand.
Starting Email Marketing Campaigns
Understand who you're emailing.
Create a goal for the campaign.
Outline the email or emails that will be included in the campaign.
Spend time on the subject lines.
Write copy that's suited for them.
Use a comprehensive email builder.
Include personalization elements and excellent imagery.
Include calls-to-action where appropriate.
Test your emails and make sure they work on all devices.
For effective email marketing campaigns, use trusted emailing tools. Examples of email marketing tools available today are:
Mailerlite
Affordable Email Marketing Software for Small Business.
Businesses using Mailerlite:
58 successful businesses are using Mailerlite ➜
MailChimp
A marketing automation platform and an email marketing service.
The free plan, up to 2000 subscribers - what you get
Send up to 12,000 emails per month
Up to 2,000 subscribers
Email support included for 30 days
"Essentials" plan Plans start at $10 per month
Up to 5,000 subscribers $50 per month

Up to 10,000 subscribers $75 per month

Up to 25,000 subscribers $150 per month
Standard plan Plans start at $15 per month
Up to 5,000 subscribers $75 per month

Up to 10,000 subscribers $99 per month

Up to 20,000 subscribers $189 per month

Pricing: Freemium

Twitter: @MailChimp

Website: mailchimp.com
Businesses using MailChimp:
658 successful businesses are using MailChimp ➜
Contributors
Contributors to this article:
Pat Walls, Founder @ Starter Story
Samantha Walls, Head Of Content @ Starter Story
David Gitonga, Writer @ Starter Story
Want to start your own business?
Hey! 👋I'm Pat Walls, the founder of Starter Story.
We interview successful business owners and share the stories behind their business. By sharing these stories, we want to help you get started.
Interested in starting your own business? Join Starter Story Premium to get the greatest companion to starting and growing your business:
Connect + get advice from successful entrepreneurs
Step by step guides on how to start and grow
Exclusive and early access to the best case studies on the web
And much more!