Thank you Klaviyo for sponsoring Starter Story ❤️
Turn one-time buyers into repeat customers. Try the platform loved by 265,000 brands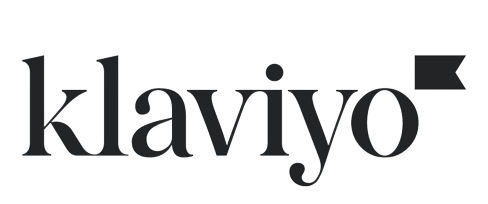 How To Boost Your Ad ROI and Simplify Targeting Through Dedicated Emails
•
Updated: July 6th, 2022
How To Boost Your Ad ROI and Simplify Targeting Through Dedicated Emails
This article is a part of our encyclopedia, and is editable by you. Edit ➜
What Is A Dedicated Email?
Dedicated emails are sent for the purpose of promoting a single offer. This could be an email that notifies customers about an industry event, a limited-time deal, or some sort of stand-alone news.
These emails are typically sent out to your entire email list and have a clear call to action.
Sending dedicated (stand-alone) emails can be a great way to generate more sales. In this article, we take a look at how stand-alone emails work in marketing. Keep reading to discover more insights on how dedicated emails work.
Dedicated Email Key Takeaways
Dedicated emails feature one-time distribution of advertising content and brand messages
Stand-alone emails offer an opportunity to meet potential customers while they are highly engaged
Sending stand-alone emails increases the reach for an advertising message
According to statistics, 49% of customers said they would like to receive promotional emails from favorite retail brands.
Understanding How Dedicated Emails Work
Stand-alone email campaigns depend on a one-time action, where marketers send emails containing information about only one offer.
For instance, you may send a dedicated email to notify your target audience about an upcoming offer or a recently published whitepaper.
Therefore, dedicated emails help the marketers to set up the context and introduce the main call-to-action. In that regard, dedicated emails are similar to landing pages, in the sense that marketers use them to reach out to the entire database
Sending dedicated emails allows the marketer to deliver efficient marketing campaigns and to optimize conversions while minimizing email un-subscription rate.
What Is The Importance Of Sending Dedicated Emails?
Delivers Ad Message Effectively: Unlike marketing newsletters, dedicated emails focus on driving results for one-call-to-action.
Easy to build using templates: Marketers use ready templates, which means dedicated emails take a shorter time to design and send.
Fast to measure results: if you have a single goal or action, it is easier to track the performance of your campaign.
Boost Your ROI: compared to CPC for social media or display ads, dedicated emails provide a greater ROI, since it's simple to set up.
Simpler targeting: you can deliver dedicated emails based on the interest of targeted customers.
Therefore, if you aren't seeing results from your current social media strategy, it is time you switch to a dedicated email.
Real-World Examples Of How To Use Dedicated Emails In Marketing
Here are examples of catchy dedicated email campaigns we came across.
One-Off Promotional Email By The Banana Republic:
Banana republic delivered a dedicated email campaign, announcing a 50-70% offer to their target audience. Here is a screenshot of how the campaign appeared.
Creative CTA (not just your average "click here")
Simple with colors that grab your attention
Adds a sense of urgency with an expiration date to the offer
An offer worth checking out (not just 10 or 15% off, but 50-70% off!
Headspace Sends Dedicated Email Announcing Special Offer
Headspace dedicated email is one of my favorite examples. The marketing team adds a hero image conveying friendly, positive vibes that help reinforce the benefits of their offer to the recipient.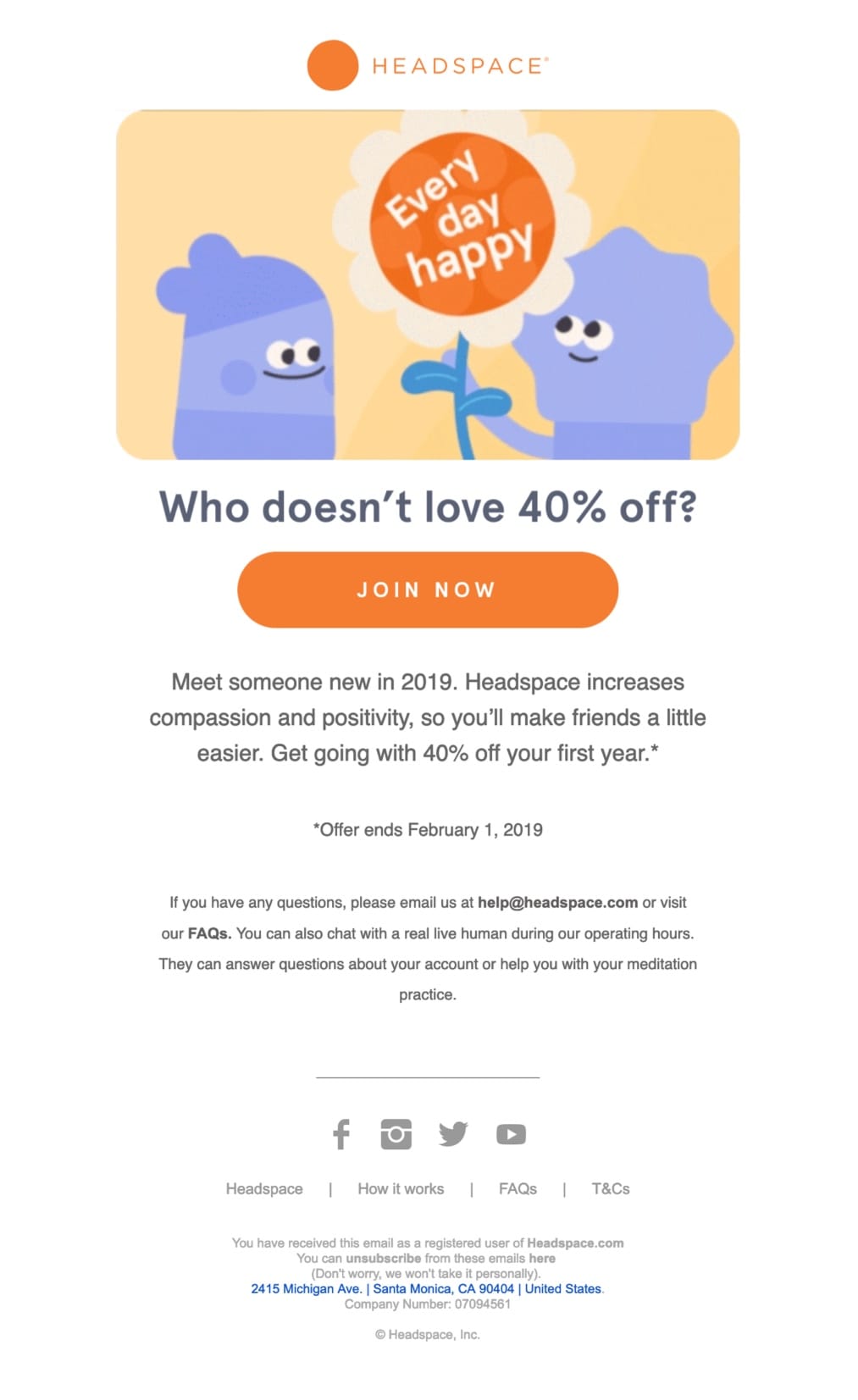 Besides, the catchy heading attracts the recipient's attention while the bolded CTA prompts him to take action.
Finally, headspace incorporates an offer date to communicate scarcity and prompt immediate action.
How To Create a Dedicated Email Campaign
Conduct a marketing analysis
Define the campaign goal
Determine how to measure success
Identify a dedicated email strategy and define performance expectations
Roll out the campaign
Check results, learn and adjust
Best Practices For Sending Dedicated email Campaigns
When it comes to sending dedicated email campaigns, any loss of credibility may cause suspension of email accounts. The cancellation occurs if the email service provider receives a high number of spam complaints. To avoid such occurrences, consider the following best practices for sending dedicated email campaigns:
Create catchy subject lines
Personalize the emails
Keep it short and visual
Optimize the CTAs
Write a compelling preview text
Follow up but do not spam
Create mobile-friendly emails
Are you ready to start sending dedicated email campaigns? Use either of the following tools for your email campaigns.
Klaviyo
Klaviyo's the ultimate ecommerce marketing platform trusted by 50,000+ brands, like Chubbies, Living Proof, and Hint. Deliver higher-value, personalized marketing experiences across email, mobile, and web.
Up to 250 contacts: Free!
Up to 1,000 subscribers: $30 per month
Up to 2,500 subscribers: $60 per month
Up to 5,000 subscribers: $100 per month
Up to 10,000 subscribers: $150 per month

Up to 20,000 subscribers: $375 per month

Pricing: Freemium

Twitter: @klaviyo

Website: klaviyo.com
Businesses using Klaviyo:
267 successful businesses are using Klaviyo ➜
MailChimp
A marketing automation platform and an email marketing service.
The free plan, up to 2000 subscribers - what you get
Send up to 12,000 emails per month
Up to 2,000 subscribers
Email support included for 30 days
"Essentials" plan Plans start at $10 per month
Up to 5,000 subscribers $50 per month

Up to 10,000 subscribers $75 per month

Up to 25,000 subscribers $150 per month
Standard plan Plans start at $15 per month
Up to 5,000 subscribers $75 per month

Up to 10,000 subscribers $99 per month

Up to 20,000 subscribers $189 per month

Pricing: Freemium

Twitter: @MailChimp

Website: mailchimp.com
Businesses using MailChimp:
644 successful businesses are using MailChimp ➜
Contributors
Contributors to this article:
Pat Walls, Founder @ Starter Story
David Gitonga, Writer @ Starter Story
Ankita Ghosh
Want to start your own business?
Hey! 👋I'm Pat Walls, the founder of Starter Story.
We interview successful business owners and share the stories behind their business. By sharing these stories, we want to help you get started.
Interested in starting your own business? Join Starter Story Premium to get the greatest companion to starting and growing your business:
Connect + get advice from successful entrepreneurs
Step by step guides on how to start and grow
Exclusive and early access to the best case studies on the web
And much more!
PROMOTED
Did you know that brands using Klaviyo average a 95x ROI?
Email, SMS, and more — Klaviyo brings your marketing all together, fueling growth without burning through time and resources.
Deliver more relevant email and text messages — powered by your data. Klaviyo helps you turn one-time buyers into repeat customers with all the power of an enterprise solution and none of the complexity.
Join Brumate, Beardbrand, and the 265,000 other businesses using Klaviyo to grow their online sales.
Starter Story
Wanna see 52 business ideas you can start with less than $1,000?
Join our free weekly newsletter and get them right now.