Thank you Klaviyo for sponsoring Starter Story ❤️
Turn one-time buyers into repeat customers. Try the platform loved by 265,000 brands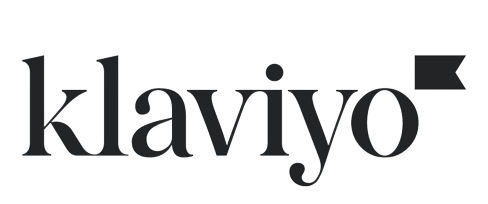 On Creating A Profitable Modern Judaica Products
Start A Modern Design Aesthetic Products
Hi! We are the Apeloig Sisters, Gaby, and Dani. We are so excited to have been offered this opportunity to be interviewed for the Starter Story!
For those who are not familiar with us, we are the founders of Apeloig Collection. Apeloig Collection is a modern Judaica brand, first in the market to bring Judaica pieces with a modern twist. Our array of products is intended for the contemporary Jewish family looking to practice their generations' old rituals in a relevant and modern way.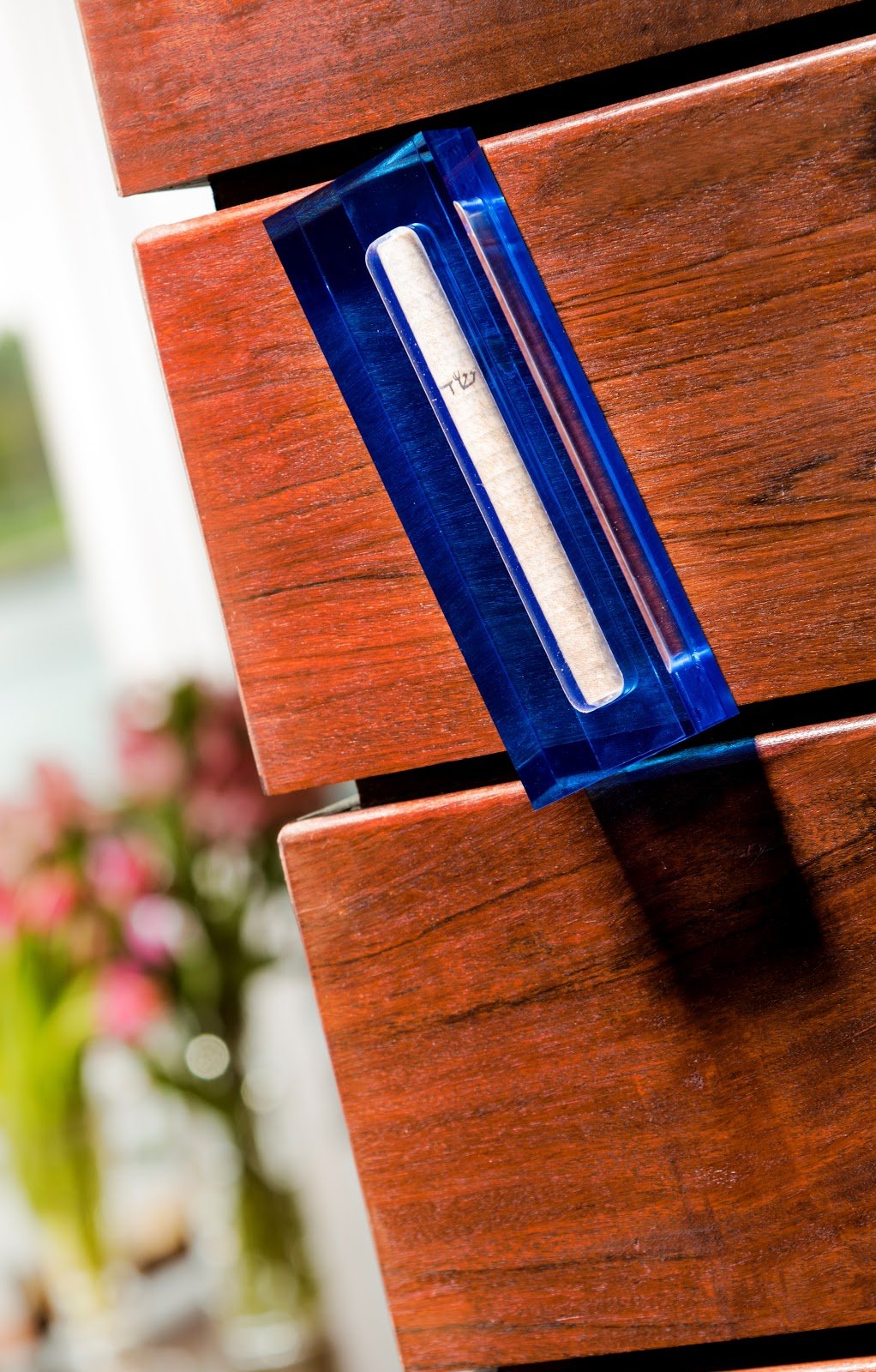 Our clients are not limited to a particular age group, it is more so geared toward anyone to celebrate Holidays or every day Jewish practices in ways that align with their personal style and taste. For instance, our acrylic Mezuzah pairs excellently with homes of today's day and age due to the minimalist aesthetic of its design.
Our company has taken on a steady and gradual growth. We work at a balanced pace because we take on many other roles in our family life. However, in the 6 years since we began Apeloig Collection, we have expanded our product line, increased our sales tremendously from the inception of the brand, and have reached a point where we are profitable.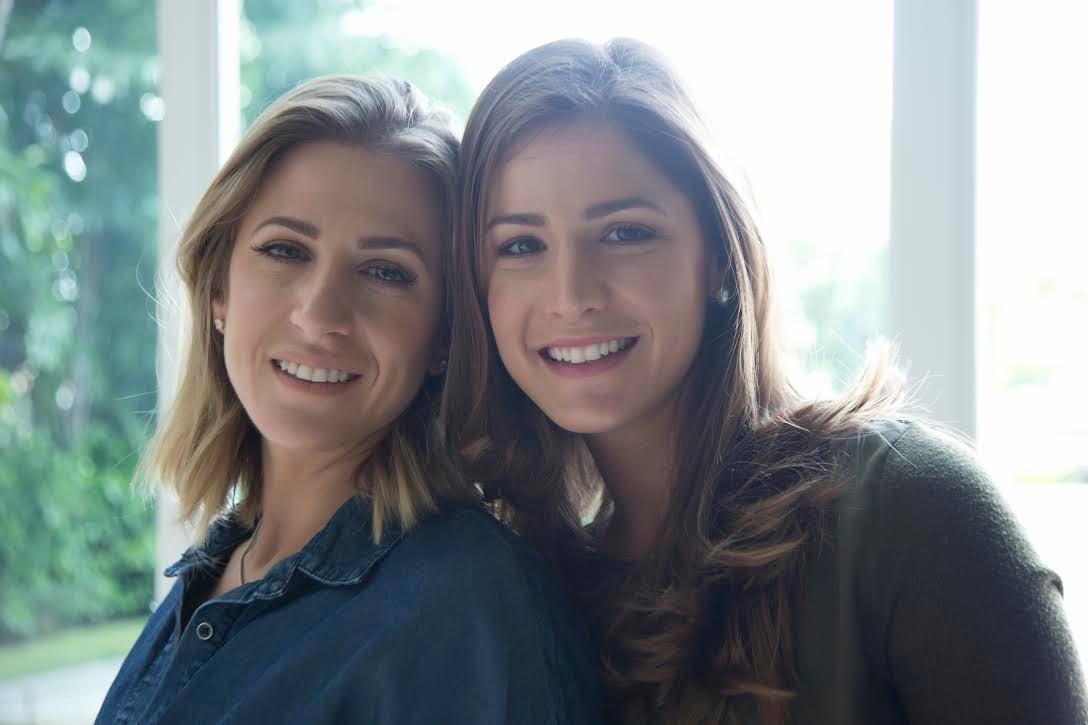 What's your backstory and how did you get into entrepreneurship?
The story of how we got started is very interesting. The idea to launch a Modern Judaica brand stemmed from Daniela's thesis when she was getting her master's degree in 2013.
While Daniela was studying at NYU she put together a thesis, which culminated in the Apeloig Collection business plan. Although then it was only an academic project, she decided to bring it to life once she graduated from the program. The timing was perfect to materialize the idea because Daniela was moving to Miami and I was already living there.
When Daniela was putting together her thesis it seemed like the perfect and most novel idea to create a ritualistic object in a way that reflected modern women's personalities and tastes. Practicing Judaism up until this point had always been done in antique fashion and it simply didn't align with our personal aesthetic. When we both got married and began filling our homes with decor pieces that reflected our style, we realized there was a huge gap in the market and we had to be the pioneers in filling this!
Being that both Daniela and I had our hands full as semi-new moms, we decided it was ideal to start building the company because we'd be able to manage our own time and work according to our motherly schedules, while also creating products that we were passionate about.
If you have an idea, talk to experienced people, follow up with people you trust who can give you helpful advice and tools to succeed.
Luckily Gaby's skills and my own complemented each other perfectly.
I had a lot of experience working in online sales, learning about fashion and trends through a job I had in New York working on an online magazine that curated collections and offered product recommendations. My former job gave me a lot of confidence in trusting my taste and understanding contemporary trends, as well as what the market was interested in and how it was shifting towards more modern looks.
Gaby worked in Los Angeles before moving to Miami. She was the marketing expert of the duo being that she came from a more business and marketing-oriented job. As part of Gaby's past job, she acquired a lot of knowledge in how to conduct a business at trade shows, and the social aspect of running a company and getting your name out there. Gaby also worked on brand development, the appearance of the products' packaging, and giving Apeloig Collection a brand that would become our "classic design" to give us a name and reputation.
When we finally gave structure to what was once just an abstract school project, through knowledge, research, and amazing advice from trusted family members, we decided to launch our first product as our test launch.
The first product was our now-classic mezuzah case, we launched it to a test market in Aventura and the success was instant. Everyone adored the product and we had backorders almost instantly because people couldn't wait to get their hands on our minimalistic, acrylic mezuzah case. This was how our idea was validated from a concrete and logistics perspective.
Take us through your entrepreneurial journey. How did you go from day 1 to today?
As we mentioned before, our growth has been slow and steady. Balancing work and family life have kept us from giving Apeloig Collection the 100% of our attention, but making ourselves fully responsible for our homes and career is as gratifying as it gets.
To get into how we transitioned from Day 1 to where we stand today, it all began with my thesis at NYU. When Gaby and I decided that we wanted to bring the idea to life, it took a lot of research and development of the market, and an investigation of up and coming trends that were practical and aesthetically pleasing.
We explored a lot before putting anything into production. Before daring to create any product at all, we leaned on trustworthy people to advise us, which gave us a sense of direction as to what Apeloig Collection would ultimately be. These investigations and conversations with our families regarding the start of our company only fortified the mission and values we were set on for our brand.
Once we had enough insight to determine that we wanted to launch a Modern Judaica brand, we made our first trial product, the acrylic mezuzah case, which was an instant hit. This was our green light in knowing there was a market interested in this type of product.
Another event that demonstrated and validated Apeloig Collection was our experience with Kickstarter. Following the launch of the mezuzah, we wanted to bring to the market a Challah board. We designed it and wanted to test whether people would buy it before taking it to production. We decided to post it on Kickstarter and determine people's interest. For those who don't know, on Kickstarter, every project creator sets their project's funding goal and deadline. If people like the project, they can pledge money to make it happen. If the project succeeds in reaching its funding goal, all backers' are charged for the invention/project when the time expires. Once we posted our project on Kickstarter, we reached our funding goal in less than a day.
To increase our product line and offer more variety, we are always researching all the up and coming trends, top fabrics, and materials, that we utilize to come up with the most modern products. We never stop exploring to stay consistent with the most relevant and innovative techniques in the design world to bring to the market items that reflect the latest in the industry.
As we continue to learn about the industries of design, home decor, and Judaica we have a lot of aspirations and goals for the future, which we aim to develop at a steady pace. We run our company from A-Z, managing everything in house from finances and design to production and marketing. That being the case, we've come to realize that if we wish to leave things in our hands, we must scale and accept the limits when not outsourcing.
How are you doing today and what does the future look like?
We are very pleased with how our business is shaped and structured today. We feel accomplished and enormously grateful for how we've grown and progressed at a healthy rate. It brings us a sense of gratitude that we have taken on the many roles that come with starting a business and have managed to be present in the entire process.
There is a lot of work that goes into our job and there are many aspects that aren't as enjoyable as others, but we commit to each step of the way with support and help from those we trust the most.
For instance, our operations are run in the house. We manage our warehouse and fulfillment internally with the help of two part-time employees. However, some of our marketing functions are now being handed down to an agency we trust to give us more time to work on different parts of our growing business.
We have reached a point in the business where we are profitable, but that truly isn't our main goal in starting Apeloig Collection. We continue to look for growth opportunities despite the success we have already attained. The future holds many projects for us from a product standpoint, we're excited to launch some new Judaica pieces that we've been working on this year.
Our short term goal would be to expand our product line and eventually materialize our dream product, which we've been working on endlessly. The wine fountain is our baby that we've been cooking up for a while, but of course, the engineering and details that go into making it function properly have made this a slow process. Our long-term goal of course in terms of products would be to have a complete line of Judaica and ultimately move into home decor.
We are also going to introduce new channels through which we'll be selling our products. This is a huge milestone for us because we'll be working with major retailers including Bloomingdale's and Food 52. If you pick up a Holiday Catalogue at Bloomingdale's this year, look out for our pieces!
From a marketing perspective, we also have proposed many goals for ourselves including growing our customer base through social media and word of mouth to increase our online sales. We hope to expand to other markets, specifically those located in other parts of the country.
Through starting the business, have you learned anything particularly helpful or advantageous?
The whole process of starting our business has been a constant series of learnings. From the top of our head, the most valuable lesson we've learned along the way has been to overlook things that happen externally and keep our head high.
When we first launched our acrylic Judaica products, we were the pioneers in using these materials for Judaica related pieces. It was only a matter of time before knock-offs were copying our design. When this happened, it took a toll on us both emotionally and physically. We spent a lot of time dealing with legal matters to confront those who copied our product.
Today we look back and realize that when you come up with a creative piece, there will most likely be people trying to steal your ideas and you need to work extra hard to be as original as possible. There is no way to avoid those who will mimic your ideas and the important thing is facing this with confidence.
On the other hand, good ideas that have helped us through this journey have been to keep control of our business functions. We never let go of control and when we've debated outsourcing certain functions there has always been something that holds us back.
We're so glad that we never handed off aspects of Apeloig Collection because this has allowed us to keep our standards and quality high, especially placing large attention on customer service and satisfaction. However, we do know our limits as we are only two women and we do realize when a function can be handed down. One function that we did decide to handoff, was a portion of the marketing and social media aspect. We put a lot of thought into this and realized that it was very time-consuming and some agencies could run our social platforms while continuing to reflect our brand perfectly.
Lessons that helped us get to where we are today are confidence and conviction that one's product is the best. We started small and slowly but surely are growing to our maximum capacity. We wholeheartedly believe that you don't need to be a big shark to compete. Competition has nothing to do with size, but rather it is strength and faith that takes you to your goals.
It is our confidence and belief that has helped us reach where we are today and of course our strong abilities to multitask. We not only do 100 Apeloig Collection related tasks a day, we also run our households and try to stay social with friends. Being surrounded by supportive people makes this all possible!
What platform/tools do you use for your business?
Some platforms that we use to complete the business' daily functions are Shopify, Quickbooks, lots of Instagram, Facebook, graphic design tools such as Adobe Illustrator, and Amazon (to name a few).
For shipping, we use Stamps.com.
We are now in the process of moving to a new template for our website design and we are looking into a unique tool for the customization of our products. Brands need to have unique offerings and one of ours is personalization. We can add custom logos or words to our pieces which will be done through a tool on Shopify.
What have been the most influential books, podcasts, or other resources?
Some sources that have fed us inspiration and have influenced us are the "How I Built This" podcast, the "Unorthodox" podcast to stay up to date on all current Jewish news, "Jewish Latin Princess" podcast series, "Business Wars", "Super Soul Conversations" by Oprah Winfrey, "En Defensa Propia".
From a business standpoint, learning how to make quick decisions, how to face competition and rivalry, and how to run a company, we've been strongly influenced by the sources we named previously. But more than resources we love to speak with other entrepreneurs even in different industries, there is nothing like learning from real experiences and advice from friends and colleagues.
Advice for other entrepreneurs who want to get started or are just starting?
Our biggest word of advice is to get moving once you have an idea, don't let it get stale. If it doesn't work after your first try, adapt to the circumstances and the surroundings until it is relevant to the market. Do this while starting small and growing once you see the direction that works.
If you don't trust and believe in what you are selling, no one will believe in your product and no one will find a reason to want it. Of course, the advice isn't to just follow your gut, invest a fortune, and not assess the business. Rather, if you have an idea, talk to experienced people, follow up with people you trust who can give you helpful advice and tools to succeed.
Basically, adjust and adapt until you've made it.
Where can we go to learn more?
Our website is the best point to shop, our Instagram, Facebook, and Pinterest accounts are great resources for inspiration on how to use our lovely products.
-
Daniela V Apeloig, Founder of Apeloig Collection
Discover the best strategies of successful business owners
Join our newsletter and receive our handcrafted recap with the best insights shared by founders in Starter Story each week.
Useful, convenient, and free:
PROMOTED
Did you know that brands using Klaviyo average a 95x ROI?
Email, SMS, and more — Klaviyo brings your marketing all together, fueling growth without burning through time and resources.
Deliver more relevant email and text messages — powered by your data. Klaviyo helps you turn one-time buyers into repeat customers with all the power of an enterprise solution and none of the complexity.
Join Brumate, Beardbrand, and the 265,000 other businesses using Klaviyo to grow their online sales.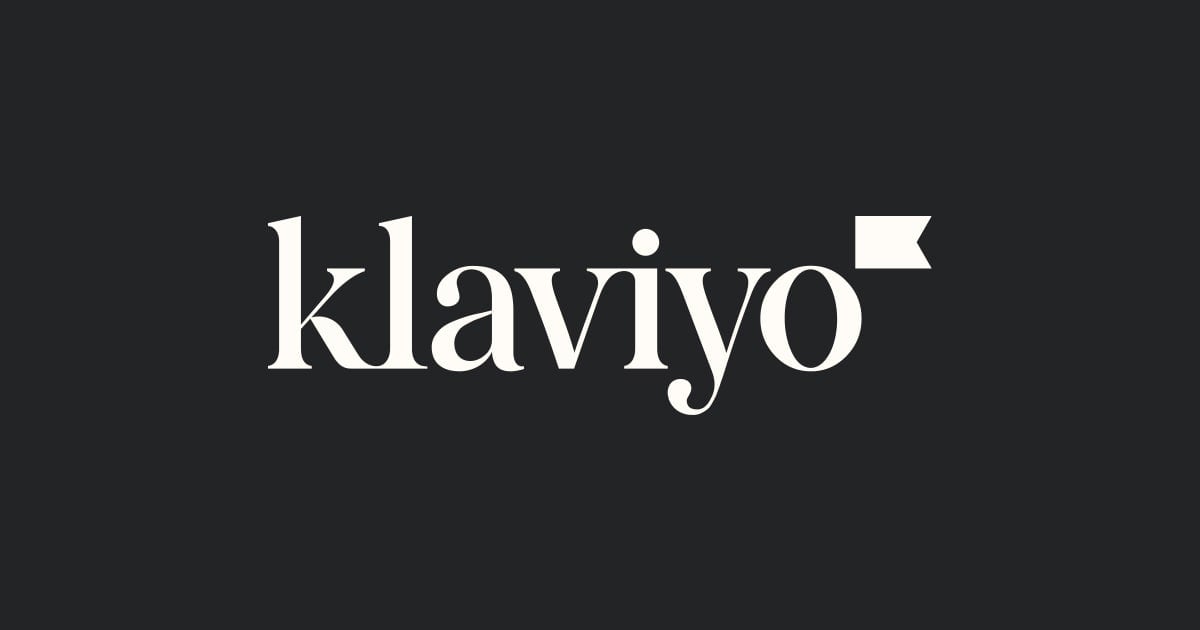 Together With Klaviyo
Companies using Klaviyo see a 95x ROI (yes, 95x)
Use Klaviyo to turn hard-earned customer data into hard-working emails and texts.
Try the platform that 265,000 brands use to grow their business.
Try it now (it's free) ➜