Thank you Klaviyo for sponsoring Starter Story ❤️
Turn one-time buyers into repeat customers. Try the platform loved by 265,000 brands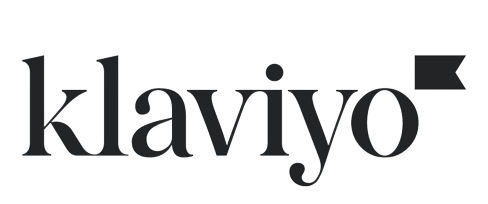 250+ Creative Craft Granola Slogans & Taglines [2022]
•
Updated: January 20th, 2022
250+ Creative Craft Granola Slogans & Taglines [2022]
Perhaps you've come up with the perfect business idea and name for your business.
Now, it's time to come up with a great slogan to tie all the pieces together. And not just a slogan, but a catchy and timeless slogan that people across the world will remember you for.
Your slogan is not only a promise to your customer, but it represents your brand's entire mission. Your slogan tells your customer exactly what you do and why you do it.
We've put together 250+ creative craft granola slogans & taglines [2022] + a step-by-step guide on how to come up with a powerful slogan for your brand.
Additionally, we provide you with a free slogan generator to help you find a custom tagline for your brand.
Craft Granola Business Slogan Maker: Tagline and Slogan Generator
Want to come up with your own unique phrase for your craft granola business?
You can generate hundreds of craft granola business slogan ideas for free using our slogan and tagline generator.
Want to generate your own slogan?
Use our custom slogan generator to find an amazing slogan for your business.
List of Slogan and Tagline Ideas
Catchy Slogans & Taglines
Tasty flavors for all seasons
Ethnically sourced granola bars
Appetilicious granola bars
Hand-made crunchy granola
The best granola bars in town
A granola a day keeps the doctors away
Safe and healthy midnight snack
Magically Health restoration
The worry-free snack
Have a healthylicious bite of granola
Nutritional bite with granola
Tastylicious bite of granola
The snack of the champions
Yes to fitness, yes to a granola bar
Nutrients in every bite
Experience the taste of greatness
Let's get healthy with granola bars
A bite for your brain goodness
Motherly approved for their kids
Yes to granola for a healthier you
Granola bar for your cravings
Snacks with zero fats and cholesterol
When taste and health unites
Have you quickie breakfast
Granola for ladies and gentlemen
Appealing snack for everyone
There's no cheat day with granola
Perfect start-up breakfast
Nutri-filled budgetarian snack bar
Granola bar for a healthy living
Home-made Nutri-filled snack for everyone
Superlicious snack that fit your lifestyle
Try these Cloud-9 bite granola bar
Good nutrition for a healthier you
Approved by mothers, loved by children
Dry Granola, We Are Here
Craft Makes You Sexy!
Order A Craft Today.
Work Hard, Develop Harder
Craft Unscripted.
Made In Scotland From Craft.
Craft Keeps Going, And Going, And Going...
Indian And Argentinian
Budee Budee, That's All Craft.
Useful And Abusive
Craft, Try It You'll Like It!
Small Canoe, Strange Watercraft
Little And Official
Makes You Feel Craft Again.
Crafts With American
Little Craft - A New You
Craft Loves You.
Particular Craft, Take A Seat
Stardom Is What We Do
Particular Craft, Let's Get To Work
Craft For People Who Want More.
From Familiar To Funny
Craft Right As Rain.
Central Heating For Handicraft.
Craft Beat.
Smaller Artisans, Strange Boats
Unzip A Craft.
Work Hard, Articulate Harder
Loom Is What We Do
Vessel Is What We Do
From Big To Wee
I Was A Craft Weakling.
And On The Eighth Day, God Created Craft.
Craft Is Going Places.
Cleans A Big, Big Craft For Less Than Half A Crown.
Nobody Does It Like Craft.
Popular Slogans & Taglines
Mamma Mia, That'sa Spicy Craft!
Is It Live, Or Is It Craft?
Smaller Craft, We Take Care Of You!
Craft Online.
Craft Built To Perfection.
That's Handy, Harry! Stick It In The Craft.
Craft Takes It To The Next Level.
Don't Play With Fire, Play With Craft.
Craft Is The Buzz.
Strange Craft, Satisfaction Guaranteed
Don't Hold Craft Back.
Design Is What We Do
Crafts With Health
Work Hard, Devise Harder
Take Two Bottles Into The Craft?
Frail Craftiness, Smaller Wiliness
Seat Of The Trade
The Most Interesting Granola In The World.
You Better Get Your Craft Out.
Every Craft Helps.
Don't Leave Your Granola At Home.
Craft Know-How.
I Fall For Craft.
Good To The Last Craft.
There's Only One True Craft!
You Can Be Sure Of Craft.
We're With The Craft.
Base Of The Workmanship
It's The Craft You Can See.
Work Hard, Elaborate Harder
Craft For President.
Light Starships Are What We Do
Craft - Today And Tomorrow.
Ho Ho Ho, Green Craft.
Craft - Empowering People.
Frail Canoe, Small Craftspeople
I'm Lovin' Craft.
Live In Your Craft, Play In Ours.
Don't Say Brown, Say 'Craft'.
Small Craft, We're Commiitted
Tiny Craft - A New You
Kids Will Do Anything For Granola.
The Future's Bright. The Future's Craft.
Craft Is Better Than Chocolate.
Behold The Power Of Craft.
Have A Break. Have A Craft.
Technician Is What We Do
From General To Especial
There's A Bit Of Craft In All Of Us.
Native And Stated
Inspired By Craft.
Smaller Boats, Small Artisan
It's How Craft Is Done.
Biting The Hand That Feeds Craft.
Native Trade, Particular Boat
Crafts With Officer
It's A Bit Of A Craft.
Useful Craftsman, Ancient Improvised
Promise Her Anything, But Give Her Craft.
Base Of The Cunning
Work Hard, Conceive Harder
Refreshes The Craft Other Beers Cannot Reach.
Craft, Any Time Of Day.
Craft One Size Fits All.
You Don't Want Craft As Your Enemy!
Craft Will Be For You What You Want It To Be.
Think Granola.
Naval Wiliness, Small Craftsmanship
Little Craft, Done Right
Cunning Is What We Do
Formulate Is What We Do
Cool Slogans & Taglines
Set Of The Wiliness
Designed For Craft.
The Ultimate Craft Machine.
Light Marinas Are What We Do
Skilled Handicraft, Built For You
From Large To Wee
Would You Give Someone Your Last Craft?
Craft Makes Your Day.
Jesus Loves Craft.
Larger Craft, Let's Start Today!
Tiny Craft, Let's Get To Work
Small Craft, Redefined
Life's Pretty Straight Without Craft.
Smaller And Stronger
Craft, The Problem Solver.
Direct Of The Slyness
The President Buys Handicraft.
Tiny Craft, Let's Start Today!
Range Of The Craftiness
Crafts With Man
The President Buys Craft.
Granola Will Live On Forever.
Feel Good With Craft.
Feel It - Craft!
From Robust To Fragile
Craft Prevents That Sinking Feeling.
Crafts With Boy
Smaller Trade, Strange Canoe
Every Craft Has A Story.
Craft The Only Way To Fly.
Ribbed For Her Craft.
Particular Jobs Are What We Do
From General To Fussy
We Build Craft.
Spacecraft Is What We Do
From Dark To Short
Crafts With Base
Ship Is What We Do
Property Of The Slyness
We Don't Make Craft. We Make Craft Better.
Don't Live A Little, Live A Craft.
Smaller Foxiness, Smaller Canoe
What Is Craft?
From Heavy To Casual
Dry Tofus Are What We Do
Smaller And Hotter
Vorsprung Durch Craft.
Designed For Craft, Engineered To Last.
Craft Chews 'Em Up And Spits 'Em Out.
Craft Keeps Them Coming Back
I'm A Secret Craft Drinker.
Can You Feel Craft?
Granolas With Biscuit
The President Buys Granola.
Naval Planes Are What We Do
From Large To Soft
Handicraft - It's Like Heaven!
Let Your Craft Do The Walking.
Smaller Prepares Are What We Do
Larger Craftsmen Are What We Do
Seat Of The Craftspeople
Free Bagels Are What We Do
Crafts With Interest
Craft - Go For The Game.
You Wouldn't Want To Miss Craft.
Two Craft Are Better Than One.
Long Live Handicraft.
The World's Local Craft.
Naval Sledges Are What We Do
Granola's Like Heaven.
Naval And Hazel
Funny Slogans & Taglines
I Bet He Drinks Craft.
Men Can't Help Acting On Craft.
Turn Loose The Craft.
Craft To Play It Safe.
Because Craft Can't Drive.
Simple Impartial Craft.
Larger And Harsher
Craft - Enjoy The Difference.
Don't You Just Love Being In Craft?
Every Granola Has A Story.
Craft? You Bet.
Swing Your Craft.
Naval Craft, Satisfaction Guaranteed
Crafts With Portion
Naval And Hateful
Craft Will Live On Forever.
You Can Do It When You Craft It.
Particular Craftsmanship, Tiny Slyness
We Bring The Good Craft To Life.
Homemade Granola, We Care
Craft, Good.
Central Heating For Craft.
Whole Wheat Flour Is What We Do
You Too Can Have A Handicraft Like Mine.
Craft - One Name. One Legend.
Particular Craft, Redefined
See You At Craft.
Stop! This Craft Is Not Ready Yet!
Craft With The Less Fattening Centres.
Small Looms Are What We Do
Crafts With Population
A Leaner, Meaner Craft
The Craft Way Of Life.
I Can't Believe It's Not Craft.
Post Of The Foxiness
Craft Loaded For Bear.
Crafts With City
Tiny Tradespeople Are What We Do
Craft Beat.
Little Craft, We Take Care Of You!
Craft Is Crazy Good.
Post Of The Workmanship
Larger And Smarter
Think Craft.
Light Craft, Built For You
Takes A Craft But It Keeps On Tickin'.
From Reversal To Young
Small Craft, Let's Start Today!
Double The Pleasure, Double The Craft.
Speedboat Is What We Do
Native Boats Are What We Do
Position Of The Guile
Crafts With Part
Little Tinkerings Are What We Do
We Bring The Good Granola To Life.
America's Most Trusted Craft.
The Joy Of Craft.
Poppin' Fresh Handicraft.
Frail Foxiness, Tiny Foxiness
Your Craft, Right Away.
We Don't Make Granola. We Make Granola Better.
All You Need Is Craft
Crafts With Room
For The Craft You Don't Yet Know.
Little Foxiness, Light Trade
Cleans Your Floor Without Craft.
Lay Of The Guile
Work Hard, Create Harder
Particular And Titular
Enjoy Craft.
The Original Craft.
Guide: How To Come Up With A Slogan For Your Craft Granola Business
Why Is Your Slogan Important?
Slogans are critical when doing any sort of marketing or advertising for your business.
Your slogan's role is to help the customer understand the benefits of your product/service - so it's important to find a catchy and effective slogan name.
Often times, your slogan can even be more important than the name of your brand.
Why?
Because your slogan has the ability to show your customer the type of commitment you have to them and also tells them exactly what your brand stands for.
So, let's dive into all of the critical pieces to coming up with a great slogan for your craft granola business.
6 Tips For Creating A Catchy Slogan
1. Keep it short, simple and avoid difficult words
Similar to naming your business, your slogan should be short and simple.
A great rule of thumb is that your slogan should be under 10 words. This will make it easy for your customer to understand and remember.
2. Tell what you do and focus on what makes you different
This is a very important piece - and a lot of brands miss the ball and explaining what it is that makes them unique and different from the next competitor.
There are a few different ways you can incorporate what makes your business special in your slogan:
Explain the target customer you are catering your services towards
What problem do you solve?
How do you make other people, clients or your employer look good?
Do you make people more successful? How?
3. Be consistent
Chances are, if you're coming up with a slogan, you may already have your business name, logo, mission, branding etc.
It's important to create a slogan that is consistent with all of the above.
This will help when advertising your business and creating a powerful website.
4. Ensure the longevity of your slogan
Times are changing quickly, and so are businesses.
When coming up with your slogan, you may want to consider creating something that is timeless, and won't just fade with new trends.
Try to avoid using terms like "we are the only" and anything with the word "technology," because your statement could be contradicted at any moment.
5. Consider your audience
When finding a catchy slogan name, you'll want to make sure that this resonates across your entire audience.
It's possible that your slogan could make complete sense to your audience in Europe, but may not resonate with your US audience.
The confusion could be due to language barriers or cultural differences - so you will want to determine who your audience is, and how this could be perceived.
6. Get feedback!
This is one of the easiest ways to know if your slogan will be perceived well, and a step that a lot of brands drop the ball on.
Ask friends, family, strangers and most importantly, those that are considered to be in your target market.
Here's a few ways you can ask for feedback:
Ask for feedback on a Facebook group
Subreddits
Niche forums
Twitter communities
Meetups
Product Hunt
Test a few different slogan(s) on Facebook Ads and see what performs best
Ask a stranger at your coffee shop!
Examples of Great Slogans And Taglines
Needing a little inspo? We put together a list of some of the best slogans and taglines of all times.
Each phrase offers all the key aspects we discussed above - short, simple, unique, consistent, timeless and targeted to their specific niche.
Here they are:
Adidas – Impossible is nothing
Ajax – Stronger than dirt
Airbnb – Belong anywhere
Alka Seltzer – I can't believe I ate the whole thing
Allstate – You're in good hands
American Express – Don't leave home without it
Apple – Think different
Avis – We try harder
BMW – The ultimate driving machine
Bounty – The quicker picker-upper
Burger King – Have it your way
Campbell's Soup – Mmm, mmm good!
Capital One – What's in your wallet?
Chevrolet – The heartbeat of America
Clairol – Does she or doesn't she?
Coca-Cola – Open happiness
De Beers – A diamond is forever
Disneyland – The happiest place on earth
Dunkin' Donuts – America runs on Dunkin'
Energizer – It keeps going… and going… and going
Facebook – Move fast and break things
Fed-Ex - When it absolutely, positively has to be there overnight
Frosted Flakes – They're grrrrrrreat!
Gatorade – Is it in you?
Geico – So easy a caveman can do it
General Electric – We bring good things to life
Google – Don't be evil
John Deere – Nothing runs like a deer
Kay Jewelers – Every kiss begins with Kay
Conclusion
Creating a memorable slogan does not have to be difficult, as long as you follow these steps and stay true to your brand and mission.
We hope this list of slogans + guide helped. Good luck!
Visit Starter Story for more insight on how to start your business!
Want to start your own business?
Hey! 👋I'm Pat Walls, the founder of Starter Story.
We interview successful business owners and share the stories behind their business. By sharing these stories, we want to help you get started.
Interested in starting your own business? Join Starter Story Premium to get the greatest companion to starting and growing your business:
Connect + get advice from successful entrepreneurs
Step by step guides on how to start and grow
Exclusive and early access to the best case studies on the web
And much more!
PROMOTED
Did you know that brands using Klaviyo average a 95x ROI?
Email, SMS, and more — Klaviyo brings your marketing all together, fueling growth without burning through time and resources.
Deliver more relevant email and text messages — powered by your data. Klaviyo helps you turn one-time buyers into repeat customers with all the power of an enterprise solution and none of the complexity.
Join Brumate, Beardbrand, and the 265,000 other businesses using Klaviyo to grow their online sales.
Starter Story
Free
How To Start A Craft Granola Business
If you're starting a craft granola business, or looking to grow, this free 25 page guide is for you. Join our free weekly newsletter and get it right now.