Advertising On Social Media: A Guide
•
Updated: September 24th, 2022
Advertising On Social Media: A Guide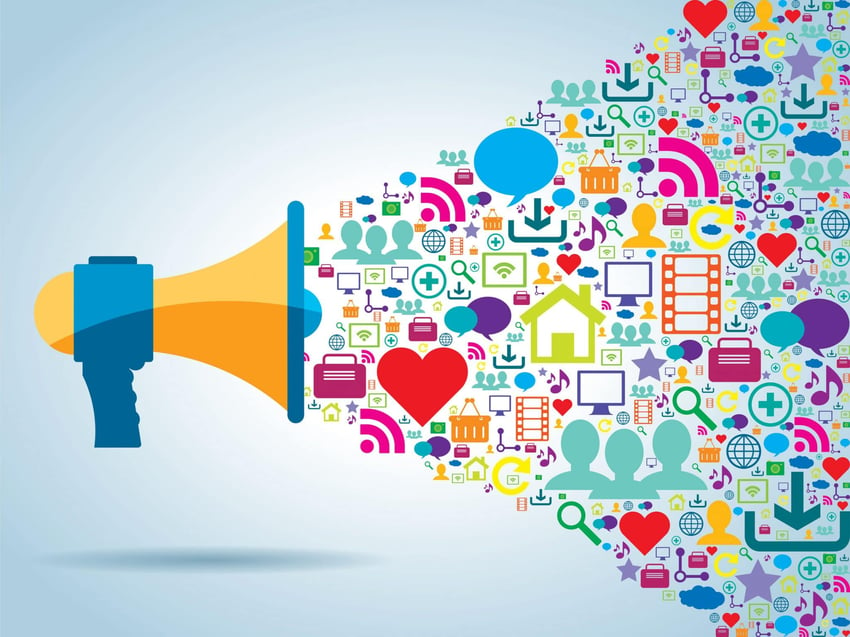 Topic
Social Media (Organic)
Cost Details
On average, businesses invest $4000 to $7000 per month on social media management, which includes marketing and advertising on one or more platforms
What Is Social Media Advertising?
Social media advertising is the use of social media platforms to connect with your audience with the objective to build your brand, increase sales, and drive website traffic.
According to Oberlo, approximately 48% of the global population use social media, and the number is ever-growing.
Therefore, social media allows brands access to cost-effective advertising by enabling them to interact with a large audience.
Social Media Advertising Key Takeaways
Focus on building a strong social media presence
Know your audience
Establish a tone of voice that your target audience can recognize instantly
Social media engagement is the key secret for successful campaigns
Social media marketing is not a quick fix! Focus on building solid relationships with your audience
Understanding How social Media Advertising Works
Firstly, social media advertisers focus on establishing a strong social media presence over major social media platforms.
Once there is a good social media following, the advertisers create shareable content and advertorials focused on:
Promoting products or services on social media platforms
Increasing brand awareness on social media platforms.
If done right, social media advertising attracts a huge conversion and sales, while the overall costs are low compared to traditional advertising.
Various social media platforms are available to you. Some may be more critical for your marketing efforts than others.
Popular social media advertising include:
It's important to first define your goal/objective so that you don't waste time and money on the wrong platform:
Here are some different questions to ask yourself as it relates to your goals:
Do I want to simply drive brand awareness?
Do I want to drive users to my website to gather information?
Do I want to increase sales and get my customer to take action?
From there, choose the platform that targets your audience best and start experimenting!
Social Media Marketing Examples Done Right
Here are examples of successful social media campaigns you would want to copy:
1. Dollar Shave Club Advert That Achieved 1.5X Increase In Subscriptions
Dollar Shave Club is known for clever ad campaigns that feature very straightforward messaging. For instance, this was a high-performing Facebook advert that saw the subscription list grow up to 1.6 billion subscribers.
Dollar shave club has done a perfect job of showcasing its value proposition in the advert, which is the key reason for increased subscription numbers.
2. Ipsy
Ipsy is a beauty products dealer with over 3.1 Million Instagram followers.
The brand runs successful activations on Instagram, encouraging the users to post with their hashtags to be featured on Instagram stories.
Ipsy gives us a good example of how to ensure diversity in terms of social media content. The brand uses user-generated content to drive successful social media campaigns.
Best Practices For Social Media Advertising
Produce content and share it on social media
Selectively promote your top content on social media
Build your remarketing audience by tagging site visitors with a cookie
Apply behavioral and demographics filters on your social media audience

Remarket to your audience with display ads, social ads, and remarketing lists for search ads
Use tools to monitor social media engagement (see best social media monitoring tools below )
Capture qualified leads and sell
Best Social Media Monitoring Tools
For effective social media advertising, you need to monitor engagement. These tools provide the best capabilities when it comes to social media monitoring
Hootsuite
Manage and schedule posts to multiple social media profiles on Twitter, Facebook, LinkedIn, Instagram, and more.
Businesses using Hootsuite:
108 successful businesses are using Hootsuite ➜
Talkwalker
Social media monitoring tool
Businesses using Talkwalker:
Mentionlytics
AI-enabled social media monitoring tool
Synthesio
AI-enabled tool for monitoring the online voice of your consumers, helping you to identify and understand their ever-changing motivations, preferences, and attitudes.
Reputology
Contributors
Contributors to this article:
Pat Walls, Founder @ Starter Story
David Gitonga, Writer @ Starter Story
Want to start your own business?
Hey! 👋I'm Pat Walls, the founder of Starter Story.
We interview successful business owners and share the stories behind their business. By sharing these stories, we want to help you get started.
Interested in starting your own business? Join Starter Story Premium to get the greatest companion to starting and growing your business:
Connect + get advice from successful entrepreneurs
Step by step guides on how to start and grow
Exclusive and early access to the best case studies on the web
And much more!
Starter Story
Wanna see 52 business ideas you can start with less than $1,000?
Join our free weekly newsletter and get them right now.