Advertising On Pinterest: A Simple Guide With Examples To Get You Started
•
Updated: October 6th, 2022
Advertising On Pinterest: A Simple Guide With Examples To Get You Started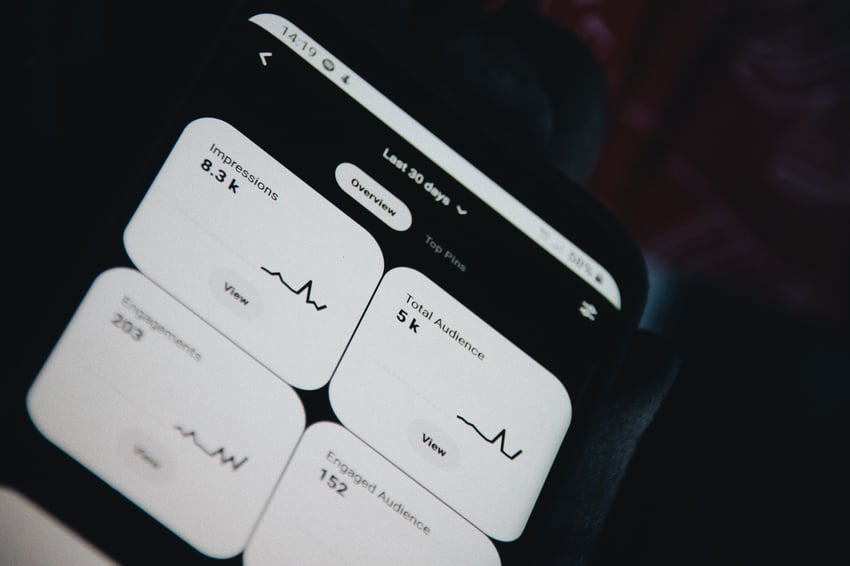 Topic
Social Media - (Paid)
What Is Pinterest Advertising?
Pinterest Advertising is a fast-pass ticket to increasing your social media reach by targeting more than 450 million active pinterest users every month.
By running promoted pins, marketers can drive traffic, increase conversions, and boost brand awareness effectively.
For startups, Pinterest Advertising is a great way to boost your business.
Pinterest Advertising Key Takeaways
To give your pins a competitive edge, use high-resolution images and focus on creating a captivating message.
Always stay within Pinterest's recommended ad specifications so you do not end up with truncated or a distorted pin.
Add an element of interactivity and personalization to make sure your Pinterest ads are successful.
Adding your business name or logo to your Pinterest ads is a great way to double on brand awareness and consideration.
Understanding Pinterest Advertising
The promoted pins run on an auction system. Therefore, the Pinterest advertiser places bids on having their pins shown to the target audience. That means that only advertisers who bid the most could win the placement.
Pinterest Ads will be shown to users who are browsing categories that your promoted pin belongs to, or to the feeds of users that Pinterest believes would be interested in your product. Alternatively, the promoted pins could appear in search results on Pinterest.
The Pinterest Ad campaigns require a fine-tuned targeting or a more creative angle to see good results. Just like promoted pins, organic content on Pinterest can generate a lot of sales potential.
The best approach to successful Pinterest advertising is scheduling pins into a queue such that they are pinned at least 5 times per day.
To schedule and queue pins use tools like Buffer or Tailwind
Real World Examples: Pinterest Advertising
1. IKEA USA
IKEA USA is one of the best examples of a global company that uses Pinterest to its advantage. The brand has reached over 500,000 followers on the IKEA USA page and has over 10 million monthly viewers.
IKEA has thousands of Pins featuring the company's products.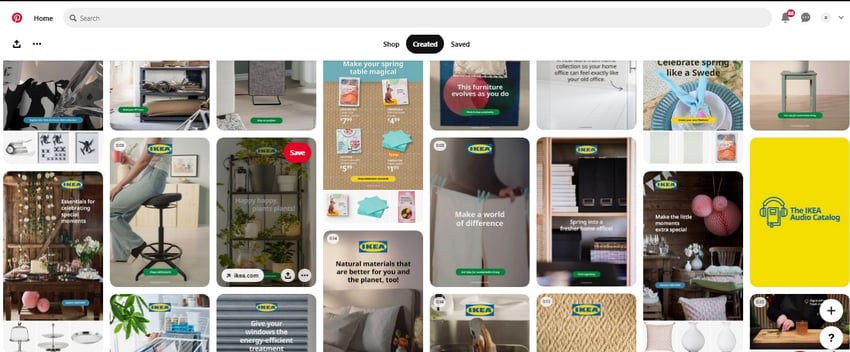 IKEA followers can save the pins, and even share them with friends, which gives the company a marketing advantage over the competitors.
2. Lonely Planet
Lonely Planet is a popular travel guide company is our second example of companies that have used Pinterest to their advantage.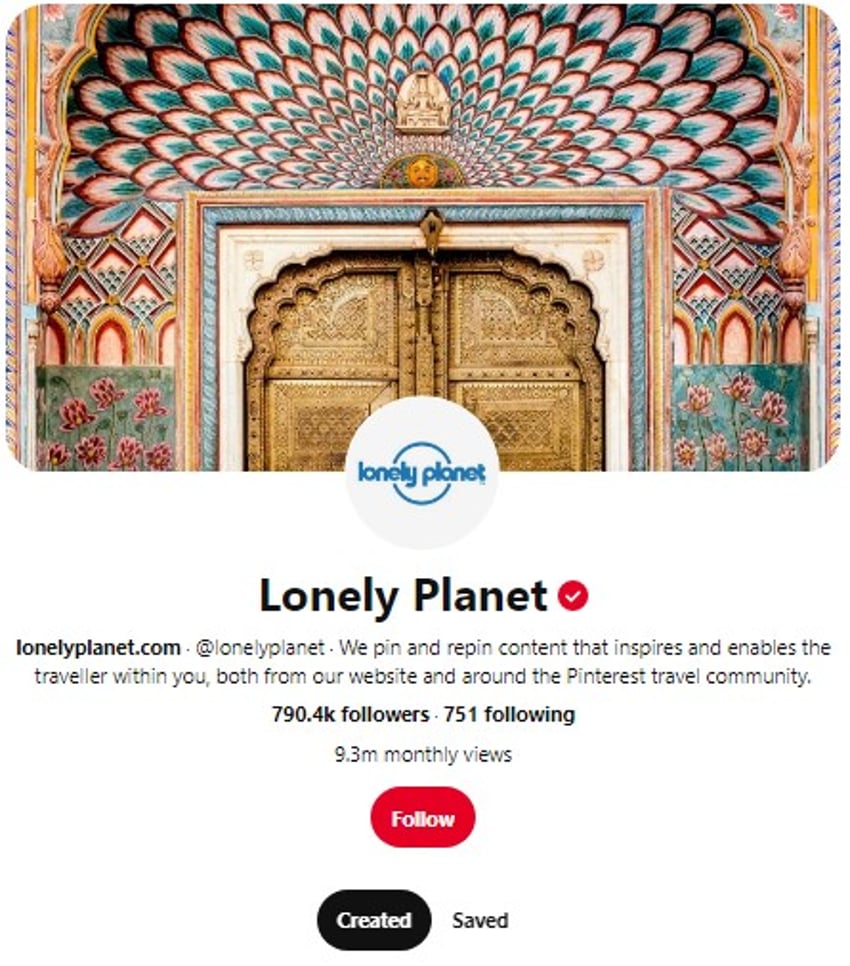 With slightly above 790,000 followers on Pinterest, the travel company gets up to 9.3 million monthly views.
The company's travel board is a super simple but effective tool boosting brand exposure on Pinterest.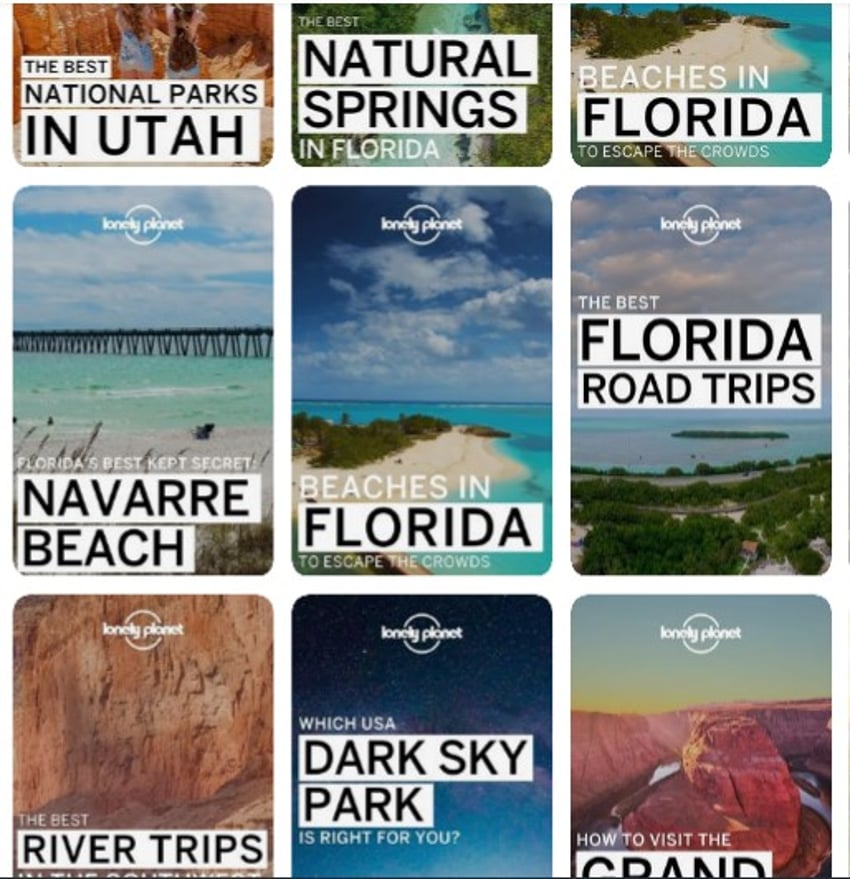 How to Get Started
To run Pinterest advertising follow these steps
Create a new Pinterest account for your business
Install a Pinterest Tag so you can track actions visitors take after seeing your Pinterest Ads
Choose Pinterest Campaign goal
Set a Campaign budget
Create an Ad Group
Choose the target audience
Select the advert placement
Add interests and relevant keywords
Set the advert budget and schedule
Tailor the Pinterest ad for optimization and delivery
Determine the perfect pacing
Pick the promoted pins
Monitor the campaign's performance
For startups, running Pinterest Ads can be an overwhelming task. This is especially when you have dozens of responsibilities to attend to daily.
To simplify the experience, one option would be to hire experienced Pinterest marketers via platforms like Fiverr, Upwork, and Guru.
Contributors
Contributors to this article:
Pat Walls, Founder @ Starter Story
Samantha Walls, Head Of Content @ Starter Story
David Gitonga, Writer @ Starter Story
Want to start your own business?
Hey! 👋I'm Pat Walls, the founder of Starter Story.
We interview successful business owners and share the stories behind their business. By sharing these stories, we want to help you get started.
Interested in starting your own business? Join Starter Story Premium to get the greatest companion to starting and growing your business:
Connect + get advice from successful entrepreneurs
Step by step guides on how to start and grow
Exclusive and early access to the best case studies on the web
And much more!