Thank you Klaviyo for sponsoring Starter Story ❤️
Turn one-time buyers into repeat customers. Try the platform loved by 265,000 brands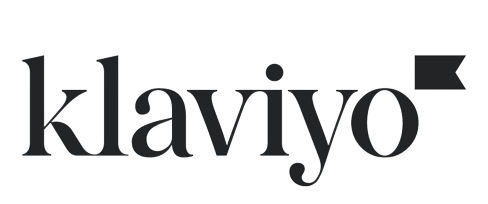 How To Build A Word Of Mouth Marketing Strategy
•
Updated: July 1st, 2022
How To Build A Word Of Mouth Marketing Strategy
This article is a part of our encyclopedia, and is editable by you. Edit ➜
Cost Details
Happy customers will spread the word at no cost to your business.
What Is Word of Mouth Marketing?
Word of mouth is when a consumers reflects their interest in a company's product or service in their daily dialogues.
Therefore, word of mouth advertising is essentially a free advertising triggered by the customers experience.
According to Nielsen, 92% of people trust recommendations from friends and family.
Therefore, in today's hyper-connected world, a single recommendation through a word of mouth can have a huge impact to your business.
Word of Mouth Marketing Key Takeaways
Satisfied customers make recommendations to personal networks
Word of mouth marketing is effective in attracting new clients at a low cost
Businesses can take an active role in word of mouth marketing by providing resources that customers can share with their friends
A customer is more likely to convert into a customer, purchase more products and become a long-term customer when a friend or a family member refers them.
Word of mouth marketing provides businesses an alternative route to reach potential customers
Understanding How Word Of Mouth Marketing Works
Word of mouth marketing is more effective in sales compared to paid campaigns. However, marketers need to consider the fact that not all word-of-mouth marketing is positive.
Thus, brands need to work on instilling a more intense emotional response from consumers to receive positive word of mouth.
Moreover, marketers need to think creatively on how to do word-of-mouth marketing and also consider how to drive the strategy in a way that displays the brand positively.
For startups, word of mouth may not gain momentum overnight. Thus, the business owner needs to stay top of mind with clients and build a positive reputation to harness the power of word of mouth marketing.
Real World Examples: Generate Word Of Mouth Marketing
1. Netflix
Netflix has been around since 1997 when they were originally a video and DVD rental company.
The company gives us a good example of how to market through word of mouth. Our example takes us back to 2011 when Netflix anchored itself in pop culture with Netflix & chill.
At one point, Netflix & Chill was quite an innocent and literal phrase. With the meteoric success of Netflix as a company, the term became popular to a point it even evolved to earn a place in the Urban Dictionary definition.
Netflix did not ignore or turn away from the term, but embraced it, and even posted a Netflix and chill meme on their official social media.
2. Starbucks
Starbucks started off humble beginnings and has grown to become a billion dollar company.
A huge contributor to Starbucks success is the word-of-mouth marketing campaign. The company has remained focused on bringing the best coffee to the US while instilling a sense of community in their cafes.
Starbucks avoided investing in traditional forms of marketing and opted to engage actively through social media while amplifying word-of-mouth marketing.
How to Start Word of Mouth Marketing Campaigns
Make customers delighted
Focus on brand commitment
Offer distinctive products and services
Nurture involvements to get people talking about your brand
Connect with influencers
Identify your brand advocates
Join the conversation at your peril
To increase the chances of success through Word of mouth campaigns, monitor social media conversations, and more so brand mentions.
You can use tools to monitor mentions on social media, so you do not miss an important opportunity. Examples of social media monitoring tools include:
Hootsuite
Manage and schedule posts to multiple social media profiles on Twitter, Facebook, LinkedIn, Instagram, and more.
Businesses using Hootsuite:
101 successful businesses are using Hootsuite ➜
Sprout Social
All-in-one social media management platform unlocks the full potential of social to transform not just your marketing strategy but every area of your organization.
Try Sprout Social for free with a 30-day trial
Standard: $89 per user/month (billed annually) or $99 month-to-month
Professional: $149 per user/month (billed annually) or $169 month-to-month

Advanced: $249 per user/month (billed annually) or $279 month-to-month

Pricing: Paid

Twitter: @SproutSocial

Website: sproutsocial.com
Businesses using Sprout Social:
18 successful businesses are using Sprout Social ➜
Contributors
Contributors to this article:
Pat Walls, Founder @ Starter Story
Samantha Walls, Head Of Content @ Starter Story
David Gitonga, Writer @ Starter Story
Discover the best strategies of successful business owners
Join our newsletter and receive our handcrafted recap with the best insights shared by founders in Starter Story each week.
Useful, convenient, and free:
PROMOTED
Did you know that brands using Klaviyo average a 95x ROI?
Email, SMS, and more — Klaviyo brings your marketing all together, fueling growth without burning through time and resources.
Deliver more relevant email and text messages — powered by your data. Klaviyo helps you turn one-time buyers into repeat customers with all the power of an enterprise solution and none of the complexity.
Join Brumate, Beardbrand, and the 265,000 other businesses using Klaviyo to grow their online sales.
Starter Story
Wanna see 52 business ideas you can start with less than $1,000?
Join our free weekly newsletter and get them right now.