Thank you Klaviyo for sponsoring Starter Story ❤️
Turn one-time buyers into repeat customers. Try the platform loved by 265,000 brands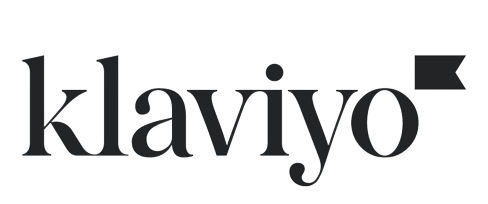 How To Host A Virtual Event In 2022: A Complete Guide
•
Updated: July 1st, 2022
How To Host A Virtual Event In 2022: A Complete Guide
This article is a part of our encyclopedia, and is editable by you. Edit ➜
Cost Details
For a smaller, single-day virtual meeting with presentations and breakout discussions, the price can range from $4,000 to $20,000.
What Is A Virtual Event?
A virtual event is an online meet up where you interact with customers on the internet rather than at a physical location. While marketers may prefer hosting expos and conferences at physical locations, it is not always possible to bring people together to the same location. In that regard, hosting virtual events is a trend that has gone up over the past years.
In this post, we will explore everything startups need to know with respect to hosting successful virtual events. You will discover how to increase engagements in your next virtual event, and we will provide real examples of brands that hosted successful virtual events recently. Let's jump straight in!
Virtual Event Key Takeaways
Virtual events allow businesses to reach a global audience
Planning, promoting, and hosting virtual events require the same attention as real-life events
Virtual events can be an effective way to increase revenue and track key data about your audience
How Do Virtual Events Work?
Virtual events involve interactive gatherings that occur on different online platforms. Therefore, the participants attend remotely via different teleconferencing tools, rather than arriving at the venue in person.
Therefore, virtual events enable marketers to reach a wide and diverse audience. By hosting virtual events, startups can generate leads, build brand awareness, and even increase brand engagement.
To put this into perspective, here are advantages of hosting virtual events:
Expand Your Audience and ensure inclusivity: Virtual events enable people with physical challenges, logistics challenge to attend and participate via an online link.

Saves time and money: Attendees do not need to spend time traveling or pay hotels for accommodation.

Flexibility: Virtual events occur on different platforms, giving attendees a lot of flexibility when it comes to participation. (See below the different platforms for hosting virtual events)

Collect meaningful customer data: Event organizers collect attendees' data and can use the data in lead generation or measuring effectiveness.

Backup Events for Reference in future: Often, organizers share a link where attendees can refer in the future, or even stream the event in reference.
Virtual events have made a major comeback in the last year, and are an effective and inexpensive way to get in front of your audience, especially when they don't want to leave their homes!
They allow customers in different locations to participate in an event that has the same feel as an in-person event.
These types of events typically combine education/training, networking, and engaging and fun content.
Brilliant Platforms For Hosting Virtual Events
Real World Examples Of Successful Virtual Events
Here are a couple of brands that have hosted successful virtual events.
1. How Dan Chan Presents, Reached Global Audience Despite The Pandemic
Daniel Chan started Dan Chan Presents, LLC - A unique company specializing in sophisticated magic entertainment that's designed for savvy corporate audiences.
Last year the company made 160K performing live, in person, corporate shows. Due to the unprecedented situation with COVID-19, they quickly pivoted their in-person event strategy to suit the new virtual format.
Daniel was one of the first in the magic industry to fully pivot to Zoom, and was recently featured in The Hustle as well as twice in Business Insider. In a single month, they were able to take an industry that was best experienced in person, and turn it into a compelling virtual experience that people can enjoy at home.
Not only have they brought magic into people's homes, but they were able to expand their marketing reach performing internationally in Europe, Australia, Africa, and China, all from the comfort of their home office.
Dan Chan, the "Millionaires' Mentalist," has performed over 400 virtual shows since March of 2020 and over 5000 live shows since 1999.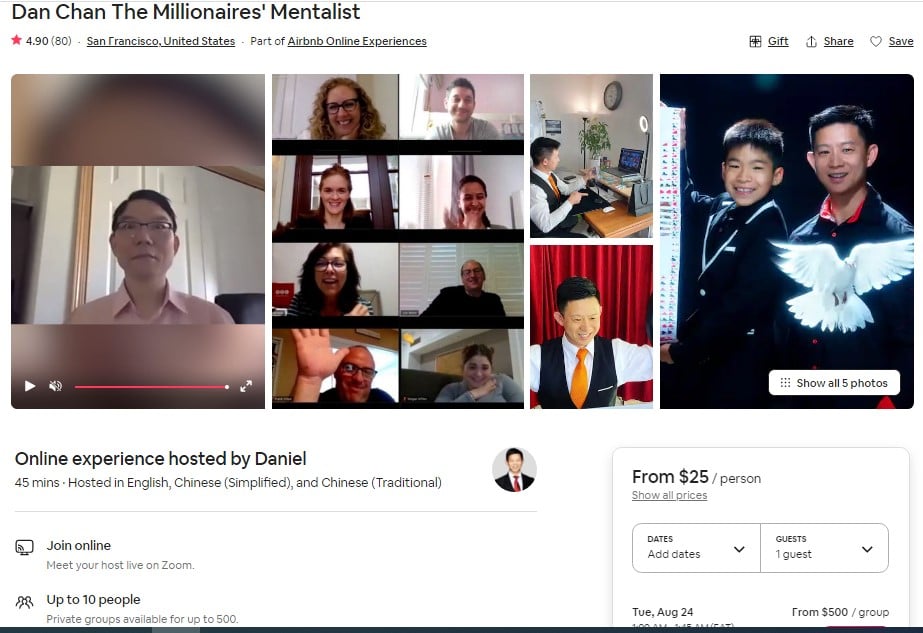 2. How Network My Club grew its Membership with Virtual Events
Network My Club`s pre-virtual business model pioneered elite business networking events in iconic sporting venues, hosting 75 to 150.
Switching to virtual events enabled Network My club to grow its audience by 70%.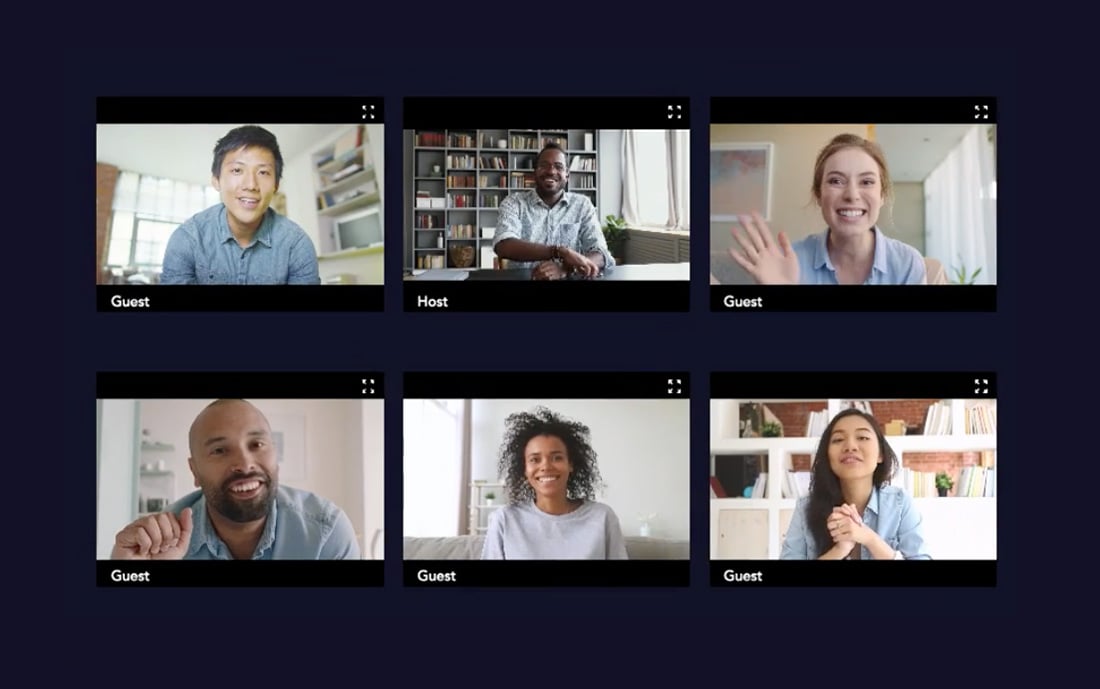 The virtual events platform put Network My Club`s guests back in the driver's seat, as they had full control of their networking using an array of intuitive features available on the platform.
How To Host A Successful virtual Event
Set clear goals from the beginning
Choose the right platform to host the virtual events
Pick the right time for the event
Promote the virtual events
Develop a clear agenda that includes speakers and timeframes
Include moderators at your event
Engage the audience
Prepare to troubleshoot
Send out post-event follow up
Hosting virtual events can be the best way to grow your emailing list, and generate leads. Choose the best platform to avoid disappointments.
Zoom
Offers communications software that combines video conferencing, online meetings, chat, and mobile collaboration.
Businesses using Zoom:
164 successful businesses are using Zoom ➜
Google Meet
A video-communication service developed by Google
Businesses using Google Meet :
4 successful businesses are using Google Meet ➜
Airmeet
A virtual venue that allows attendees to move freely across multiple sessions, networking lounge, and exhibition booths to have meaningful interactions
Eventcube
A feature-rich, white-label event platform for virtual and ticketed events, empowering event organizers through beautiful technology
Filo
Integrates directly with Zoom so you can scale your virtual event, meeting or team to any size while still delivering the best quality audio and video experience.
Contributors
Contributors to this article:
Pat Walls, Founder @ Starter Story
David Gitonga, Writer @ Starter Story
Ankita Ghosh
Want to start your own business?
Hey! 👋I'm Pat Walls, the founder of Starter Story.
We interview successful business owners and share the stories behind their business. By sharing these stories, we want to help you get started.
Interested in starting your own business? Join Starter Story Premium to get the greatest companion to starting and growing your business:
Connect + get advice from successful entrepreneurs
Step by step guides on how to start and grow
Exclusive and early access to the best case studies on the web
And much more!
PROMOTED
Did you know that brands using Klaviyo average a 95x ROI?
Email, SMS, and more — Klaviyo brings your marketing all together, fueling growth without burning through time and resources.
Deliver more relevant email and text messages — powered by your data. Klaviyo helps you turn one-time buyers into repeat customers with all the power of an enterprise solution and none of the complexity.
Join Brumate, Beardbrand, and the 265,000 other businesses using Klaviyo to grow their online sales.
Starter Story
Wanna see 52 business ideas you can start with less than $1,000?
Join our free weekly newsletter and get them right now.