Send A Virtual Gift Through Email: A Guide
•
Updated: September 26th, 2022
Send A Virtual Gift Through Email: A Guide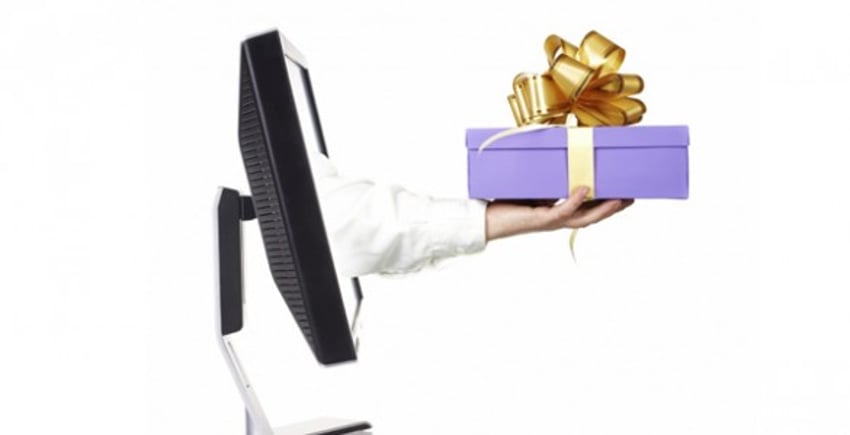 Cost Details
Sending virtual gifts is a low-cost marketing strategy
What Is A Virtual Gift?
Virtual gifting is the practice of creating touchpoints with existing and potential customers.
We all know everyone loves a free gift. What so many marketers forget is that existing customers deserve to get free gifts too - and may even be more likely to redeem the gift.
A gift doesn't always have to mean you are offering a free product or service - it could mean a big discount on future purchases or a freebie if they reach a certain buying limit.
There are plenty of ways to get creative with this type of email marketing.
Virtual Gift Key Takeaways
Sending virtual gifts empowers your engagement marketing
Gifting is a low cost but a powerful marketing strategy
Virtual gifts can secure better relationships with potential and existing customers
Understanding How Virtual Gifting Works
Virtual email gifts result in an endowment effect. When customers receive a gift email, it creates a sense of brand ownership over the item and translates into the individual valuing the brand more highly.
Consider that sending physical gifts to thousands of existing customers and prospects can be an expensive and overwhelming experience.
Thus, businesses may prefer virtual gifting not only because it is fast and efficient, but also because it offers some cost-saving benefits to the company.
Here are some top reasons to consider virtual gifting email as your next email marketing strategy:
Virtual email gifting can increase email response rates based on the art of motivation
Builds goodwill, and triggers the prospect to start a conversation
You can use virtual email gifting to increase conversions down the funnel
Many fulfillment vendors can integrate with your marketing automation
Easy to track engagement
Easy to send personalized email campaigns
Takes a shorter period to get to the target audience
Real World Examples: Send A Virtual Gift Through Email
Here are a couple of examples for your motivation
1. Monzo Sends Unique Gift Email To Affiliates
Monzo, an online bank sent out a unique gift email highlighting their referral program.
Subject line: Give the gift of Monzo this Christmas
Monzo's "gift email" is a great example of how to promote your customer referral program while still phrasing this as a "gift."
Each friend you refer get's £10 when they become a Monzo customer. This is a great way to acquire new customers and reward existing customers.
2. Intuit QuickBooks Sends 90% Offer To Attract Engagement
Intuit QuickBooks is another example of a brand that sends virtual gifts to the customer's inbox, hoping to get the prospect into a conversation.
This example proves that a virtual gift does not have to mean sending a free product or a free subscription to your customers.
Subject Line: 90% DISCOUNT FOR 3 MONTHS LIMITED TIME PROMO
What Intuit QuickBooks Does best:
They sent a personalized email to the customer
To trigger the recipient to action, Intuit QuickBooks set a deadline for the offer
There is a clear call to action so that customers can act immediately
The sender includes a link to the FAQs page and offers to get back to the recipient in case of questions
You too can send email campaigns that feature virtual gifts to your prospects or existing customers. Remember to create urgency, in order to attract customers action immediately.
How to Begin Sending Virtual Email Gifts
Define your intention: A clear goal helps you to come up with a proper virtual gifting strategy
Choose a highly valuable gift that will stir conversations: The recipient will most likely show off the gift online.

Include a personalized message: So that the customer feels special and recognized -Value proposition: / Tell the client/prospects why you are better than the competition:
Choose the fulfillment agent wisely: The fulfillment can be a shopping mall, a movie store, or even a gym
Personalize the gift: Personalizing virtual gifts makes the customer feel special.
Contributors
Contributors to this article:
Pat Walls, Founder @ Starter Story
David Gitonga, Writer @ Starter Story
Ankita Ghosh
Want to start your own business?
Hey! 👋I'm Pat Walls, the founder of Starter Story.
We interview successful business owners and share the stories behind their business. By sharing these stories, we want to help you get started.
Interested in starting your own business? Join Starter Story Premium to get the greatest companion to starting and growing your business:
Connect + get advice from successful entrepreneurs
Step by step guides on how to start and grow
Exclusive and early access to the best case studies on the web
And much more!