Find Customers Through Advanced Search In Twitter: A Guide
•
Updated: October 6th, 2022
Find Customers Through Advanced Search In Twitter: A Guide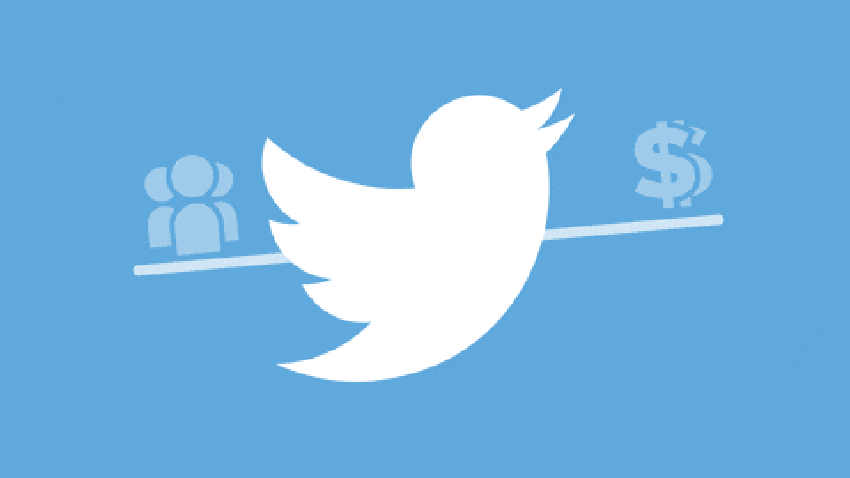 Topic
Social Media (Organic)
What Is Advanced Search?
Twitter advanced search is an underrated, little-known tool that's been extremely effective for marketers and small business owners.
Advanced search is available when using the web app and is perfect for:
Finding new customers
Measuring the satisfaction of current customers.
This search puts leads right in front of you and allows you to reach people who have a specific problem that your business could help with.
Key Takeaways
Advanced search allows you to tailor your search results in a powerful way
By using the filters, you can easily find new customers and measure the happiness of current customers
Advanced search also allows you to find the latest news, trending hashtags, and world events faster.
This tool can only be used on the web version of Twitter.
Understanding Advanced Search
Advanced search allows you to tailor your search results to specific people, places and date ranges.
Once you've reached Twitter's advanced search, you'll see a variety of different ways to search, filter, and segment Twitters database of tweets.
Here are the filters you can sort through:
Words
Contains all of these words
Contains this exact phrase
Contains any of these words
Contains none of these words
Contains these hashtags
Written in this language
People
From these accounts
To these accounts
Mentioning these accounts
Places
Near this place
From this date
Dates
Tweets sent before and after a specific date
Real World Examples: Find Customers Through Advanced Search In Twitter
There's a few different ways you can find new sales leads:
1. Look for signs that users want to buy
Through advanced search, you can search for terms like "looking for" or "any recommendations" along with the product name to identify buyers looking to purchase something.
For example, if you want to find someone looking for a productivity software, here's one way you could approach this: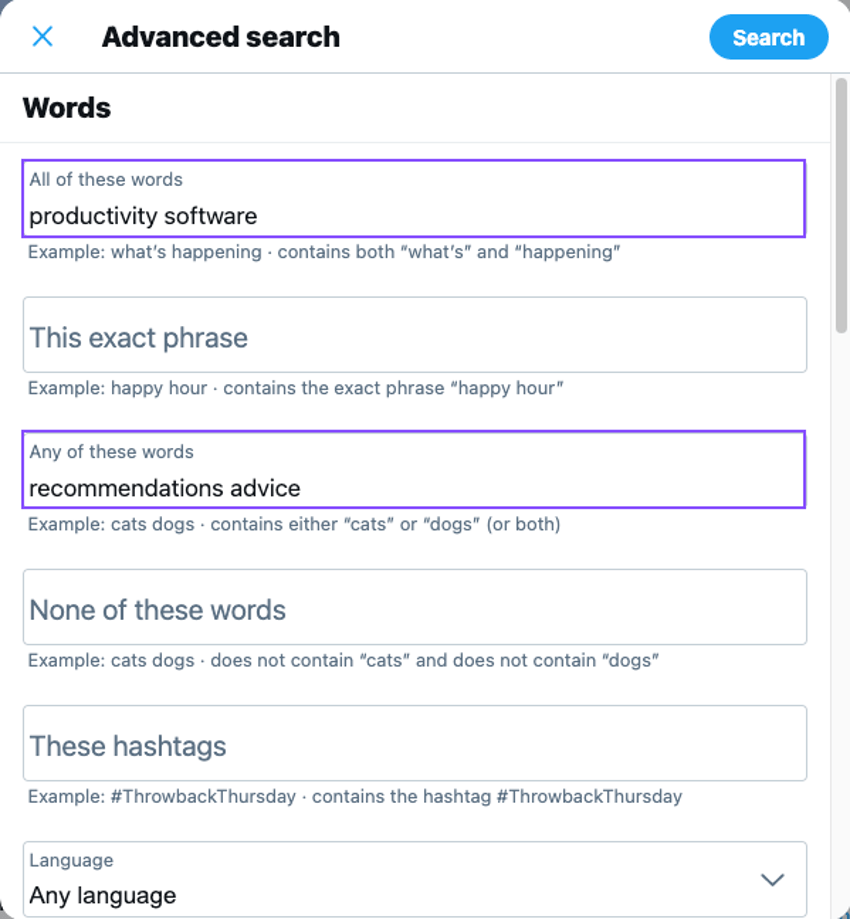 From there, you could identify those looking for this type of tool, and tailor your pitch (whether that be direct message, commenting on the tweet, etc).
2. Signals of customers being unhappy with a competitors product or service
The advanced search may also help you identify customers that are not satisfied with a competitors product/service.
Let's imagine you are a CRM startup and you're looking to find new customers
Here's one way you could approach this using "this exact phrase" filter: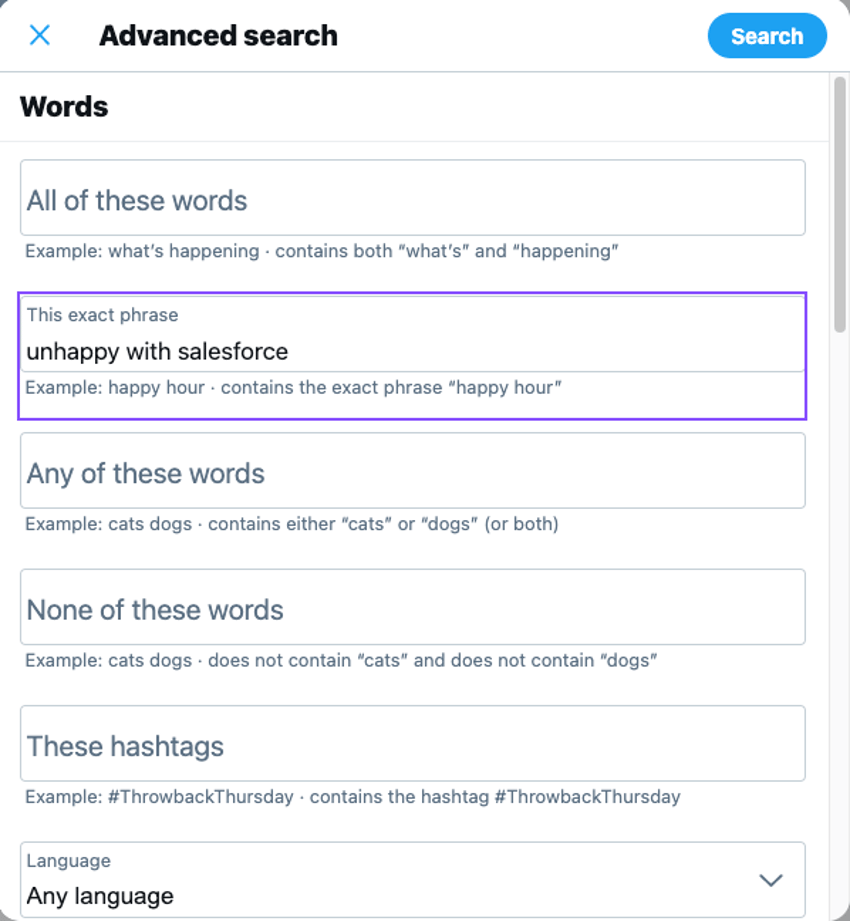 Here's a snippet of some of the search results generated:
With the information you stumble upon, you can decide to make conversation with the customer or simply just use their feedback as internal information.
If dozens of customers are upset about a specific feature, this could be your opportunity to fill the gap in the market.
How To Get Started On Twitter Advanced Search
Enter your search into the search bar on Twitter (web version).
Click Advanced search, located underneath Search filters on the upper right of your results page
Fill in the fields to refine your search results
Click Search to see your results
Contributors
Contributors to this article:
Pat Walls, Founder @ Starter Story
Want to start your own business?
Hey! 👋I'm Pat Walls, the founder of Starter Story.
We interview successful business owners and share the stories behind their business. By sharing these stories, we want to help you get started.
Interested in starting your own business? Join Starter Story Premium to get the greatest companion to starting and growing your business:
Connect + get advice from successful entrepreneurs
Step by step guides on how to start and grow
Exclusive and early access to the best case studies on the web
And much more!