Thank you Klaviyo for sponsoring Starter Story ❤️
Turn one-time buyers into repeat customers. Try the platform loved by 265,000 brands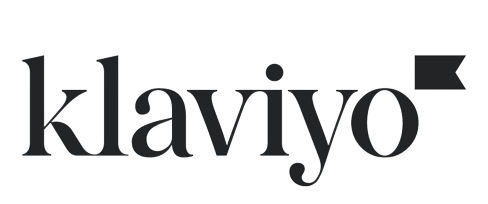 The 13 Best Remoteok.io Alternatives for 2022
•
Updated: May 19th, 2022
The 13 Best Remoteok.io Alternatives for 2022
An Open Startup™, which means it operates fully transparent and shares its metrics, including revenue, users and traffic.
If you're looking for an alternative to Remoteok.io, here are the most popular Remoteok.io alternatives used by real founders:
1. CloudDevs
CloudDevs is a tech talent platform that offers pre-vetted freelance developers and designers for hire. Our highly vetted senior talent is matched to the client's needs and is assigned from the same time zone within 24 hours.
More About CloudDevs
CloudDevs helps startups and entrepreneurs find elite developers and designers to build their tech projects remotely.
We started CloudDevs because we felt startup founders had to go through many struggles in order to find good quality developers and designers they need to build their products. We strongly believe that the expense and time taken to hire top tech talent should not get in the way of initiating their projects. After spending years building a network of top-quality tech talent sourced from the Latin Ams, we launched CloudDevs as a platform that can offer the best in the business at unbeatable prices.
Over the last couple of years, we have sourced developers for over $15 million in projects. Unlike our overpriced competitors, we at CloudDevs offer flat and transparent pricing for our talent and we specialize in providing highly vetted senior developers and designers. This enables any and all aspiring entrepreneurs to get the wheels turning on their unique product ideas by hiring the most suitable talent within 24 hours. Not only do we ensure that our developers are ideally matched to the client's requirements based on their previous experiences, we ensure that they are from the same timezone as the client.
Pricing Details
Rates are between 40 to 50 USD per hour for super senior talents with average of 7+ years of industry experience.
Additional details about CloudDevs:
Businesses using CloudDevs:
1 successful business is using CloudDevs ➜
2. Upwork
The largest freelancing website, where businesses connect with talented freelancers.
Additional details about Upwork:
Businesses using Upwork:
303 successful businesses are using Upwork ➜
3. Fiverr
Freelance services marketplace at affordable costs.
Additional details about Fiverr:
Businesses using Fiverr:
276 successful businesses are using Fiverr ➜
4. freelance.com
A global crowd sourcing marketplace website, which allows potential employers to post jobs that freelancers can then bid to complete.
Additional details about freelance.com:
Businesses using freelance.com:
23 successful businesses are using freelance.com ➜
5. FreeeUp
Specializes in e-commerce freelancers but also networks with digital marketing, web development and graphic design freelancers, among others.
Additional details about FreeeUp:
Businesses using FreeeUp:
12 successful businesses are using FreeeUp ➜
6. TaskRabbit
An American online and mobile marketplace that matches freelance labor with local demand, allowing consumers to find immediate help with everyday tasks, including cleaning, moving, delivery and handyman work.
Additional details about TaskRabbit:
Businesses using TaskRabbit:
3 successful businesses are using TaskRabbit ➜
7. Toptal
A global remote company that provides a freelancing platform that connects businesses with software engineers, designers, and business consultants.
Additional details about Toptal:
Businesses using Toptal:
4 successful businesses are using Toptal ➜
8. guru
Makes it simpler to hire freelancers online from over 3 million professionals and get freelance jobs from thousands of projects posted on its freelancing.
Additional details about guru:
Businesses using guru:
3 successful businesses are using guru ➜
9. Workew.com
Is a digital platform dedicated to connecting talented people who seek remote careers with innovative companies.
Additional details about Workew.com:
Businesses using Workew.com:
1 successful business is using Workew.com ➜
10. Moonlight Work
Professional community of software developers.
Additional details about Moonlight Work:
Businesses using Moonlight Work:
1 successful business is using Moonlight Work ➜
11. and co
A business management software designed to help freelancers, solopreneurs, and entrepreneurs save time on running their business.
Additional details about and co:
Businesses using and co:
1 successful business is using and co ➜
12. Adeva
Offers a simpler way to hire great remote talent. Helping companies to scale engineering teams on-demand with top remote developers.
Additional details about Adeva:
Businesses using Adeva:
1 successful business is using Adeva ➜
13. Gigster
Additional details about Gigster:
Discover the best strategies of successful business owners
Join our newsletter and receive our handcrafted recap with the best insights shared by founders in Starter Story each week.
Useful, convenient, and free:
PROMOTED
Did you know that brands using Klaviyo average a 95x ROI?
Email, SMS, and more — Klaviyo brings your marketing all together, fueling growth without burning through time and resources.
Deliver more relevant email and text messages — powered by your data. Klaviyo helps you turn one-time buyers into repeat customers with all the power of an enterprise solution and none of the complexity.
Join Brumate, Beardbrand, and the 265,000 other businesses using Klaviyo to grow their online sales.
Starter Story
Wanna see 52 business ideas you can start with less than $1,000?
Join our free weekly newsletter and get them right now.