Thank you Klaviyo for sponsoring Starter Story ❤️
Turn one-time buyers into repeat customers. Try the platform loved by 265,000 brands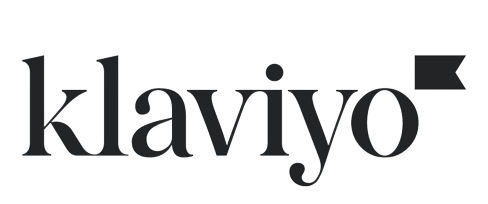 The 12 Best Kabbage Alternatives for 2022
•
Updated: May 19th, 2022
The 12 Best Kabbage Alternatives for 2022
The company provides funding directly to small businesses and consumers through an automated lending platform.
If you're looking for an alternative to Kabbage, here are the most popular Kabbage alternatives used by real founders:
1. AMEX
An electronic payment card branded by the publicly-traded financial services company American Express (AXP). American Express issues and processes prepaid, charge, and credit cards.
Additional details about AMEX:
Businesses using AMEX:
47 successful businesses are using AMEX ➜
2. Shopify Capital
Get the funds you need to grow your business.
Additional details about Shopify Capital:
Businesses using Shopify Capital:
21 successful businesses are using Shopify Capital ➜
3. Cap One
Is a bank holding company specializing in credit cards, auto loans, banking, and savings accounts
Additional details about Cap One:
Businesses using Cap One:
17 successful businesses are using Cap One ➜
4. Brex
Provides a corporate credit card called the Brex Card for technology, e-commerce and life sciences companies.
Additional details about Brex:
Businesses using Brex:
13 successful businesses are using Brex ➜
5. Expensify
A business system used to manage expenses, transactions and money matters through its real-time data and reporting processes.
Additional details about Expensify:
Businesses using Expensify:
13 successful businesses are using Expensify ➜
6. Clearbanc
Specializes in non-dilutive revenue-share agreements with start-ups.
Additional details about Clearbanc:
Businesses using Clearbanc:
7 successful businesses are using Clearbanc ➜
7. MoneyBird
Create and manage your invoice quickly without the hassle of Word or Excel.
Additional details about MoneyBird:
Businesses using MoneyBird:
4 successful businesses are using MoneyBird ➜
8. Azlo
Easy, free business banking Apk search engine, photos, reviews, description and changelog below.
Additional details about Azlo:
Businesses using Azlo:
4 successful businesses are using Azlo ➜
9. BlueVine
Offers flexible business line of credit, invoice factoring, and term loan options tailored to your needs.
Additional details about BlueVine:
Businesses using BlueVine:
2 successful businesses are using BlueVine ➜
10. futurpreneur (Canada)
A national, not-for-profit organization that provides financing, mentoring, and business support tools to young entrepreneurs between the ages of 18 and 39.
Additional details about futurpreneur (Canada):
Businesses using futurpreneur (Canada):
2 successful businesses are using futurpreneur (Canada) ➜
11. Penta
A combining form used like a prefix meaning "five." It is used in a great many scientific and other technical terms.
Additional details about Penta:
Businesses using Penta:
1 successful business is using Penta ➜
12. Focused Financing
Fast and flexible business funding.
More About Focused Financing
Focused Financing helps businesses access the capital they need to grow. We simplify the loan shopping process, meaning a faster and smoother experience for you.
Streamlined process, no time wasted
Focused makes it fast and simple to apply for business funding. We speed up the process by keeping everything online, so there's no delay dealing with paper docs. By centralizing the process with different lenders, we're able to offer wholesale rates on programs that wouldn't normally be available to individual borrowers!
Flexible terms, fast funding
We believe in terms built for you, not the lender. Focused offers a flexible suite of financing options to accommodate all types of borrowers. This means access to capital up to $500,000 in as quickly as 4 hours from the time of submission.
Financing options for any need
With a diverse product line, all financing needs are covered. This includes financing for furniture, fixtures, and equipment, revolving credit lines with no prepayment penalties, and installment loans set over fixed terms.
Additional details about Focused Financing:
Want to start your own business?
Hey! 👋I'm Pat Walls, the founder of Starter Story.
We interview successful business owners and share the stories behind their business. By sharing these stories, we want to help you get started.
Interested in starting your own business? Join Starter Story Premium to get the greatest companion to starting and growing your business:
Connect + get advice from successful entrepreneurs
Step by step guides on how to start and grow
Exclusive and early access to the best case studies on the web
And much more!
PROMOTED
Did you know that brands using Klaviyo average a 95x ROI?
Email, SMS, and more — Klaviyo brings your marketing all together, fueling growth without burning through time and resources.
Deliver more relevant email and text messages — powered by your data. Klaviyo helps you turn one-time buyers into repeat customers with all the power of an enterprise solution and none of the complexity.
Join Brumate, Beardbrand, and the 265,000 other businesses using Klaviyo to grow their online sales.
Starter Story
Wanna see 52 business ideas you can start with less than $1,000?
Join our free weekly newsletter and get them right now.