Thank you Klaviyo for sponsoring Starter Story ❤️
Turn one-time buyers into repeat customers. Try the platform loved by 265,000 brands
The Wine Spies Update: How We Grew Our Revenue 5x Over Last Year
Start An Online Wine Business
This is a follow up story for The Wine Spies. If you're interested in reading how they got started, published over 2 years ago, check it out here.
---
Hello again! Remind us who you are and what business you started.
I'm Agent Cru, CEO of Wine Spies, and these past few years have been quite a ride. We're an online wine retailer with a flash sale model, bringing our Operatives (what we call our customers) a brand new wine, every 24 hours, at the best prices on the internet.
We've been around since 2007, and built a steady business on the back of our relationships within the industry and an eCom platform built from the ground up, with no off-the-shelf solutions. In the past 2 years, we kicked our business into hyperdrive and are on track to finish 2021 with a 5x increase in top-line revenue and a ten-fold increase in net profit.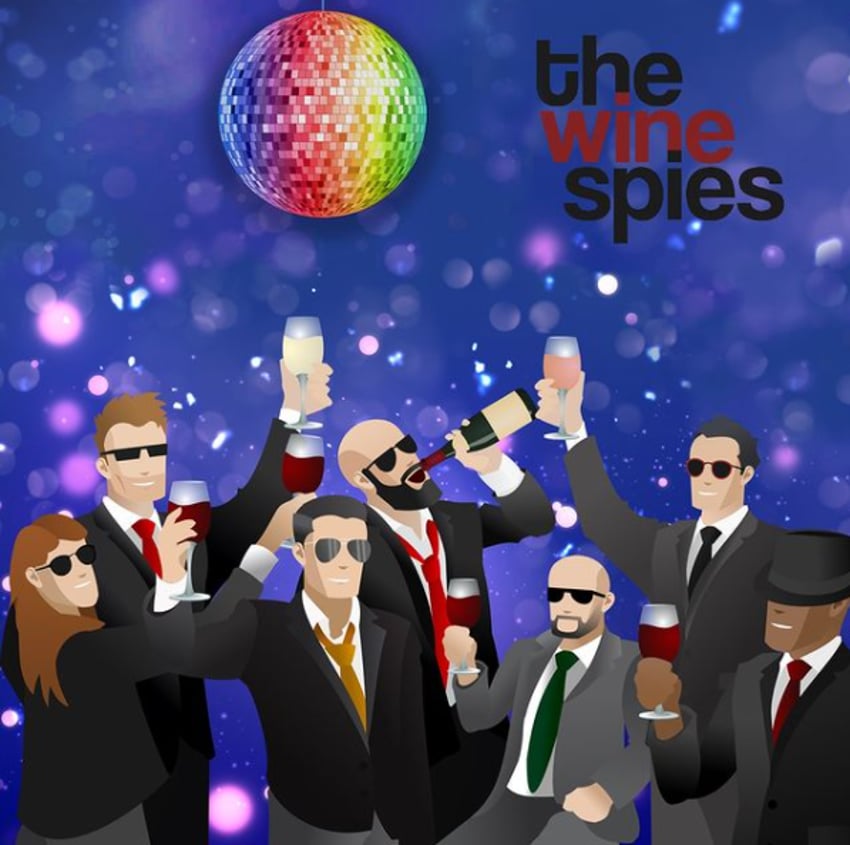 Tell us about what you've been up to! Has the business been growing?
For a mature business in an increasingly competitive space, those results can be hard to believe, and as usual, it was a mixture of strategic positioning, hard work, and luck. In late 2018, we decided that we were committed to growing the company and developed an action plan. The company was profitable and debt-free for 10 years, providing a quality living for the founder a few employees, so it wasn't an obvious decision to throw the dice. We spent the time required to come up with a real growth plan but realized it would require a modest investment. We sought an SBA loan for $400k, which translated into monthly payments of about $5000. This wasn't a huge amount, but considering it was about 30% of annual revenue it was enough that it would mean we needed to succeed in our new plan.
The plan focused first on low-hanging fruit.
Step 1 - Improve product selection by hiring an expensive top quality wine buyer. Step 2 - Improve reach by hiring an expensive top quality marketer.
Step 3 - Spend money on Facebook ads.
Again, these sound like easy and obvious moves there's a lesson in how companies stagnate here. We had built a technology platform that automated and streamlined much of our work. We had relationships with hundreds of wineries that kept our calendar filled with decent offers. To grow, we had to go from a place of comfort to a place where it was sinking or swimming.
Great ideas on the whiteboard will stay as just that until you turn them into a concrete plan of action and put in the work to make them a reality.
Simultaneously, we invested in the development of a key feature, which had been discussed for years but we had never actually taken the steps necessary to make it a reality. We call that feature Lockers and it allows our Operatives to consolidate their purchases into a single case over time, which then ships for free. This completely changed our business model, which was shipping included on 6 bottles. Before, since we sell one wine per day, if we were featuring a $50 Napa Cab (at 70%!) you had decided if you were going to drop $300 on a wine you've never tried. Now, you can add one bottle to your Locker, making the barrier far lower for entry and solving a major problem: You need to sign for all packages containing alcohol, making it a huge hassle to receive wine. An even bigger hassle when you're a serious wine buyer with lots of shipments coming all the time. All of a sudden our Operatives can consolidate these wines and ship them at their convenience.
These were things we had control over, but timing is everything and when we rolled our growth program the wind happened to be at our back.
What have been your biggest lessons learned in the last year?
The luck was in the timing. We had been developing these programs for a year and implemented them in Q2 2020. You may recall that was the beginning of a worldwide pandemic. The pandemic picked winners and losers and many wineries and wine retailers suffered that had to make up for lost "on-premise" sales. As consumers shifted to buying online eCommerce companies like Wine Spies were well-positioned to benefit from those trends, which led to new shoppers becoming Operatives. We believe that having found the value and convenience that we offer, our customers will remain, strong supporters, even after they can comfortably visit their favorite wineries again.
Some companies in our position have just ridden the wave of customers switching en masse to DTC, but we were actually executing on an existing plan. Instead of it being a rising tide, we used it as some NO2 for the much better race car that we had been building. Other companies in the space saw insane growth. Drync was up 250% year over year. Other major players were reporting gains of 150% revenue. We finished 2020 up 350% and outperformed any other wine company whose results I've seen. The reason that we were in a position to take maximum advantage of the opportunity was that we had executed a plan, which crafted by carefully analyzing our growth opportunities and set achievable, tangible goals that focused on the best possible ROI. Then we went out got the financing required and got it done.
What's in the plans for the upcoming year, and the next 5 years?
The next chapter in our company's history is incredibly exciting. We're taking all the profits of the last two years and reinvesting it in the company. We have spent the last year taking everything that we learned from 14 years in business and redesigning our site from the ground up, putting Lockers front and center, and making Wine Spies the best wine buying experience out there, period. The redesign, which we call Wine Spies 3.0, is slated to be launched on August 2nd, 2021. We've completed the design phase and it looks amazing.
One of Wine Spies' key value props is that we produce extremely thorough and detailed write-ups on every wine we sell, no easy feat when you feature a brand new product every single day. On our site, we have an archive of every wine we've ever sold - see for yourself the effort we put into every sale. 3.0 takes advantage of this and presents this rich content in a more pleasing and digestible way.
We'll also make the purchase process a snap, with sophisticated checkout settings that enable one-click checkout - that's not easily accomplished in our sector either, since there are many shipping options since wine is perishable, such as temperature control and ice packs. That's only a small preview of the new features and marketing touchpoints we'll be adding to the site after the launch.
All this is paired with a full-court press PR and marketing blitz that will surround the launch of the campaign. Our marketing team has carefully conceptualized the campaign, broken it out into separate siloes to manage (such as ad buying and PR), and scheduled it on a manageable timeline 5 months out in three separate stages: Preparation (research and planning), Production (design, writing, outreach), Execution (deploying content). This is all going to center around a highly produced piece of creative content that we'll utilize across all channels.
Have you read any good books in the last year?
Play Bigger was helpful in that it encouraged us to think bigger about making a splash about the release of 3.0. Without their "lighting strike" concept, we may not have been inspired to plan our marketing blitz on the scope that we currently are. The general idea to not neglect Category Design while you pay attention to your product and business is important too. You need to groom the customers and your industry to understand the problem that you are solving is worthwhile, otherwise, no one might hear or care about your great idea.
Advice for other entrepreneurs who might be struggling to grow their business?
The idea that our company was pretty much completely flat for 10 years and then experienced hockey-stick growth should be an inspiration to us all. Agent Red, the company's founder, was in a bit of a rut but he never, ever quit on the idea of what Wine Spies could and should be and stuck it out until he found the right team to build his vision.
Good ideas need good people, execution, and luck. You only have control of two of those things. Great ideas on the whiteboard will stay as just that until you turn them into a concrete plan of action and put in the work to make them a reality.
Are you looking to hire for certain positions right now?
Yes! But likely in 2021Q4. We'll be looking to build out our customer service team further, add some in-house graphic design chops, and expand our wine buying team. We've created an awesome company culture that genuinely values our people as human beings, lets us be ourselves, cuts through office politics, and has all our Agents stoked to show up and do their best to build this thing. If that's you, drop us a line!
Where can we go to learn more?
If you have any questions or comments, drop a comment below!
-
Agent Red, Founder of The Wine Spies
Want to start your own business?
Hey! 👋I'm Pat Walls, the founder of Starter Story.
We interview successful business owners and share the stories behind their business. By sharing these stories, we want to help you get started.
Interested in starting your own business? Join Starter Story Premium to get the greatest companion to starting and growing your business:
Connect + get advice from successful entrepreneurs
Step by step guides on how to start and grow
Exclusive and early access to the best case studies on the web
And much more!
PROMOTED
Did you know that brands using Klaviyo average a 95x ROI?
Email, SMS, and more — Klaviyo brings your marketing all together, fueling growth without burning through time and resources.
Deliver more relevant email and text messages — powered by your data. Klaviyo helps you turn one-time buyers into repeat customers with all the power of an enterprise solution and none of the complexity.
Join Brumate, Beardbrand, and the 265,000 other businesses using Klaviyo to grow their online sales.
Together With Klaviyo
Companies using Klaviyo see a 95x ROI (yes, 95x)
Use Klaviyo to turn hard-earned customer data into hard-working emails and texts.
Try the platform that 265,000 brands use to grow their business.
Try it now (it's free) ➜