Thank you Klaviyo for sponsoring Starter Story ❤️
Turn one-time buyers into repeat customers. Try the platform loved by 265,000 brands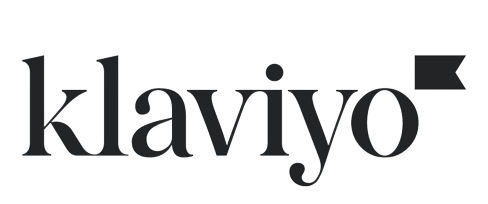 On Selling Used Machinery And Growing 900% In The Last Four Years
Start A Machinery Marketplace
Hello, my name is Tanner Arnold and I'm the president of Revelation Machinery. We specialize in buying and selling used equipment, such as CNC Machinery, Fabrication, and Process Equipment. Our CNC and Fabrication division focuses on industries like aerospace, medical, oil, and gas, automotive, defense, and construction. Our Process division serves the chemical, food, pharmaceutical, and plastic industries.
Our business has grown by over 900% in the last four years. Last year during the pandemic, Revelation Machinery was still able to grow by 70% by utilizing marketing, technology, and our growing sales team.
What's your backstory and how did you get into entrepreneurship?
I grew up in a small town in Southern Illinois with a population of under 50 people; stop lights don't exist in a town this small! It was here where I learned the value of hard work. My father was a coal miner, my grandfather and great uncle worked at SnapOn Tools, and my mom was a nurse.
Growing up, I was a year-round athlete. I played baseball, basketball, and football, which shaped me to become very competitive. During the 2008 financial crisis, as a high school student, I watched my family struggle. This motivated me to look for a different path, which led me to want to be an entrepreneur.
I had no idea that I would be buying and selling machinery, but through failing and networking, I was led to work for Pacific Press Technologies in Mount Carmel, Illinois. For two years, I visited manufacturing companies all across the country. I realized there was an opportunity to do business differently in the used machinery industry.
I started talking to manufacturers and listening to the obstacles they had to overcome when wanting to get rid of surplus equipment. I researched how the used machinery business worked and identified ways to make it better. While I was living with my parents, I saved money, and this is what gave the seed capital for Revelation Machinery to get started.
Take us through your entrepreneurial journey. How did you go from day 1 to today?
The business began with no more than a telephone and a couple of friends that agreed to come on board. It took several months before we even had a website, we grew primarily through word of mouth. I'm extremely grateful for the first few who took a chance in 2016 and the people today in 2021 who choose to make their career with Revelation Machinery.
In the beginning, it took so much tenacity, hustle, and learning from mistakes. We were green behind the ears and had a lot to learn. The first six people in Revelation Machinery had no experience in manufacturing or with used equipment. But we all came together, collaborated, and worked as a team to learn the business and better serve our customers.
The turning point of Revelation Machinery occurred in the spring of 2018 when we brought on highly experienced people who had a robust knowledge of machinery. This set the foundation for the company to scale to what it is today.
After we had gained several knowledgeable salesmen, we knew that to scale, we needed to improve our marketing and advertising initiatives. This combination was a recipe for success and allowed us to be the 536th fastest growing company according to INC 5000 in 2021.
How are you doing today and what does the future look like?
In 2021, we are on track to doubling last year's revenue. We have been profitable every year with a commitment to invest heavily back into the company to support future growth. We have provided a great health plan and also provided a 401k with a 5% Match.
Success all starts with the people that make up the team.
Our email subscribers and website traffic have exploded and we continue to invest more money into Advertising. The company is currently made up of 41 people in 13 different states and has plans to expand in 2022.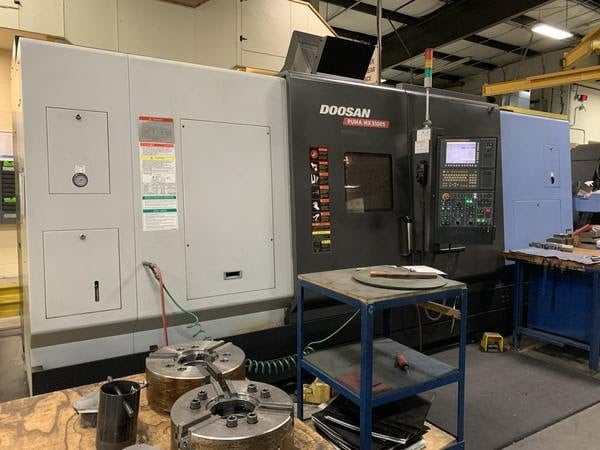 Through starting the business, have you learned anything particularly helpful or advantageous?
Give people the ability to fail and let them know that we can't continue to get better if we are not willing to take new chances. Hire talented people that you can trust. Warren Buffet said "We look for three things when we hire people. We look for intelligence, we look for initiative or energy, and we look for integrity. And if they don't have the latter, the first two will kill you, because if you're going to get someone without integrity, you want them lazy and dumb."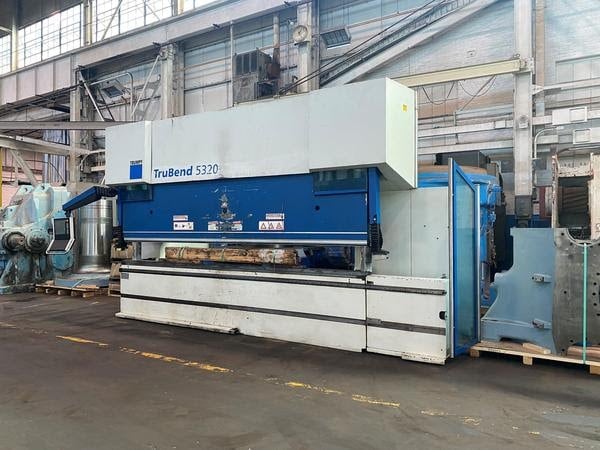 What have been the most influential books, podcasts, or other resources?
Books: The Magic of Thinking Big, How to Win Friends and Influence People.
"You can have anything you want in life as long as you are willing to help enough people get what they want in life"
" Find people you can trust and take them with you"
"Two Roads diverged in a yellow wood, and I, I took the one less traveled by and that has made all the difference"- Robert Frost
Success and Failure are not on opposite sides. You will go through failure if you want to succeed.
Advice for other entrepreneurs who want to get started or are just starting out?
Spend more time studying your business and understanding what it needs to have success so you can work on the business and not just in it. Work hard first and then figure out how to work smart. Remember that your business is made up of people who are the most valuable asset. Success all starts with the people that make up the team. It's easy to change plans, it's hard to find Michael Jordan's and then get them on your team.
Biggest mistake I see people make is trying to do everything themselves. You need to know what your strengths and weaknesses are. Spend your time on your strengths and develop a team around you who are strong where you are weak.
Remember to listen more than you speak because you very rarely are going to be the smartest person in the room.
Where can we go to learn more?
-
Tanner Arnold, Founder of Revelation Machinery
Discover the best strategies of successful business owners
Join our newsletter and receive our handcrafted recap with the best insights shared by founders in Starter Story each week.
Useful, convenient, and free:
PROMOTED
Did you know that brands using Klaviyo average a 95x ROI?
Email, SMS, and more — Klaviyo brings your marketing all together, fueling growth without burning through time and resources.
Deliver more relevant email and text messages — powered by your data. Klaviyo helps you turn one-time buyers into repeat customers with all the power of an enterprise solution and none of the complexity.
Join Brumate, Beardbrand, and the 265,000 other businesses using Klaviyo to grow their online sales.
Starter Story
Wanna see 52 business ideas you can start with less than $1,000?
Join our free weekly newsletter and get them right now.