Thank you Klaviyo for sponsoring Starter Story ❤️
Turn one-time buyers into repeat customers. Try the platform loved by 265,000 brands
On Starting A Business That Provides Sexuality Education
My name is Steve Markoff. I'm 77 years old. Born and living forever in Los Angeles, I became a businessman at 7 years old. In the 1980s, while continuing in business, I became interested in social issues. In the mid-1980s, I and an associate looked at two contentious social issues, as there seemed to be much conflicting information about them. One was the reconfirmation election of the Chief Justice of the California Supreme Court. The other was to try and understand if and how nuclear energy should be part of our future.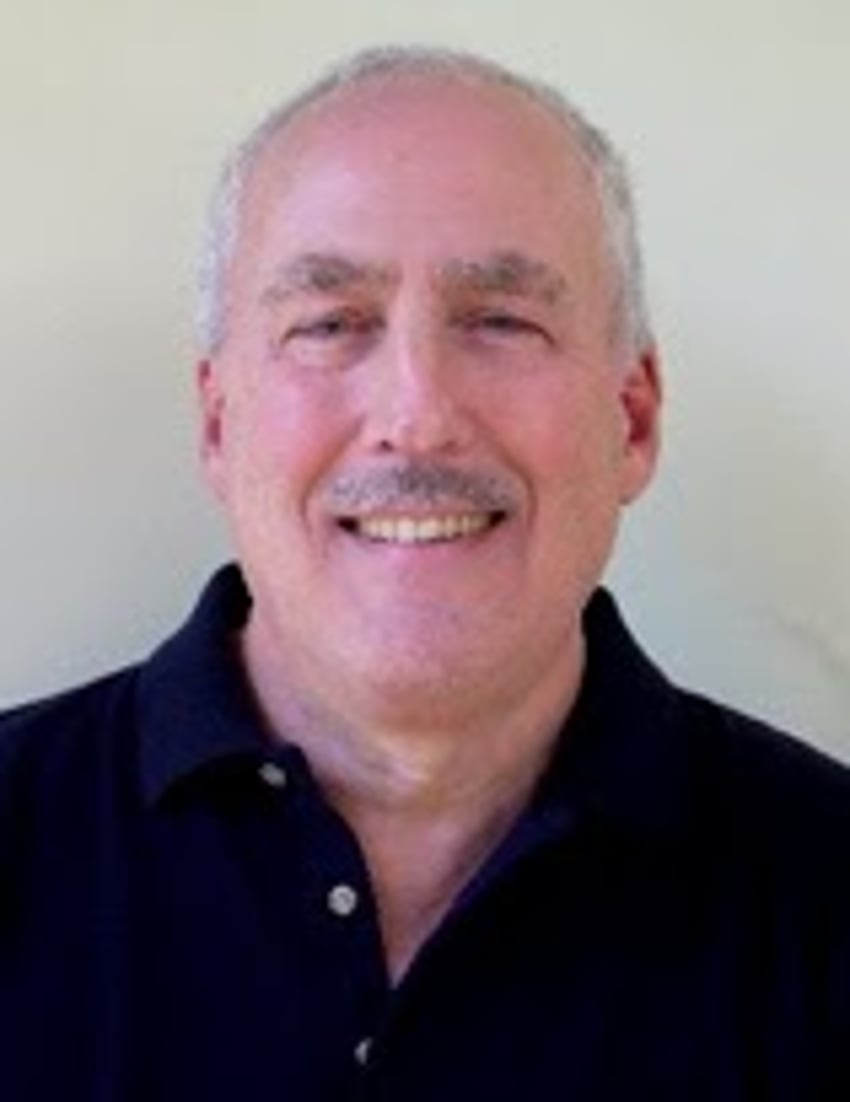 I knew nothing about either topic when we started our research. We accumulated a lot of information on both topics and found much information sold to the public as fact, but that was not supportable or based in fact. That's when I discovered that information not sourced (without a noted source where and when the information came from couldn't be verified) had little value.
Following my need to understand important public issues, I founded the nonprofit A-Mark Foundation in 1997 and the nonprofit public charity ProCon.org in 2004. Both organizations have produced a lot of pros and con data and important reports unbiased politically. My interest has been understanding issues, not whether the best information came from the Right or the Left or greens or Martians.
What's your backstory and how did you come up with the idea?
In 2018, I finally realized how little I really knew about sex, despite having three terrific kids and a wife of (today) 33 years. I remembered how hard it was growing up to learn about sex. My parents found the topic uncomfortable. Also, many school boards and teachers were afraid of the subject. Afraid of angry parents saying sex education or that the sex education being taught was too little or too much.
So many successful entrepreneurs were told their idea was risky, wasn't needed, would fail. It's true being an entrepreneur is riskier than a job at the Post Office, but of course, the rewards are infinitely greater, monetarily and in other ways.
Playboy magazine started in 1953, brought sex out into the mainstream for the first time. Cosmopolitan, since the 1970s, has glamorized sex for young women and presented useful information with its glitz and humor. However, being an entrepreneur all my life, I realized that while it was easy to find porn sites, and they did their part in educating some viewers, it was still difficult to find comprehensive information about sex on the web. Other blogs and websites offer sex information of different kinds, but I found no one-stop-shop for such info.
That year I conceptualized and founded the website sexed.net. I decided that it should be comprehensive, unbiased, and free.
Take us through the process of designing, prototyping, and manufacturing your first product.
Given there was so much information, yet scattered and incomplete on sex on the net, I decided to first start to gather information on various sex topics to see the breadth of the market. After looking at various sex sites and blogs, I decided that the site should be for people of all ages and sexual orientations. My other decision was that it would not contain porn. Also, because there were so many differing views of sex and related topics, that I didn't want only one expert's view.
I concluded that each topic, from "Abstinence & Celibacy" to "What is Sex?" should have a minimum of 10 different thoughts and opinions from different experts and organizations. I found that one sexpert would focus on the risks of a sex topic, while another would focus equally or more on the biological or pleasure aspects. I purchased the URL sexed.net (sexed.org being taken by a brilliant sex therapist in San Francisco) and my researcher and I started collecting and posting what we found on the new site. The site went live in January of 2018.
Describe the process of launching the business.
Sexed.net has yet to be launched formally but it has been live and has attracted viewers since its inception. I hope to have a formal launch later this year or in the first quarter of 2022.
Since launch, what has worked to attract and retain customers?
Without advertising, in the last few months, the traffic on the site, as my researcher and I tinker with its look and function, has averaged around 5,000 viewers/mo. Modest, but feedback on the site has indicated it already has helped people learn things about sex they didn't know or weren't sure of.
How are you doing today and what does the future look like?
Today the site, sexed.net is functioning fine, it loads quickly and seems to have indeed filled a need for comprehensive information on sex, showing various views on each of more than 100 sex topics. The future will bring refinements and more data to the site. For example, this year we are adding quotes from a published and friendly book on sex titled "Ask Me Anything: A Sex Therapist Answers the Most Important Questions for the '90s" by Marty Klein, Ph.D.
The future of the site should only be made obsolete when our American society treats sex as a necessary, biological, physiological, and important part of our lives and educates its citizens accordingly. If that ever happens, overcoming religious, personal fears and taboos about sex, would, I believe, have positive effects on many Americans.
Through starting the business, have you learned anything particularly helpful or advantageous?
The lesson that has come from building the sexed.net site is that it confirmed there is much about sex that people don't know. Most all humans and others enjoy and experience sex in some form (depending on one's definition of sex), but few will talk about it, in many cases, with their spouses, significant others, family, or even friends.
I have learned that when I bring up the topic to friends and others, and when I bring up the issue in a serious way, that it's a topic I'm just learning about and want to hear about it from others. I'm often pleasantly surprised how some are happy to talk about such an important yet rarely discussed topic.
Some personal conclusions my sex research has brought me:
A. Various religions and fears have gotten in the way of proper sex education in many schools.
B. Better sex education in our schools would diminish teen (and other) pregnancy, abortions and lead people to have safer, less anxious, and more fulfilling sex lives.
C. Greater, no-fault access to safe sex products such as condoms, and real explanations of their use, would make for safer sex lives.
What platform/tools do you use for your business?
Wordpress. Google. Outreach to experts. Email. Gmail.
What have been the most influential books, podcasts, or other resources?
In a general sense, doing business at a young age and making inexpensive mistakes taught me the basics about business, taught me about people, and honed my people skills. For some reason, I started early collecting what seemed like wisdom-filled quotes. Those quotes seemed to stick, causing me to think more about my actions in those concepts.
A few special quotes that I have never forgotten are, and I may be paraphrasing for some, "In a bear market, money returns to its rightful owners," "If you want to tell people the truth, you'd better make them laugh or they'll kill you," "If you think education is expensive, try ignorance," "He who passively accepts evil is as much involved in it as he who helps perpetrate it," "Credit never sleeps," and "Dumb questions lead to better decisions."
Books such as the "One Minute Manager", which first came out in 1982; "The Stranger" by Albert Camus, first published in English in 1946; and Ain't Nobody's Business If You Do, published in 1996 by Peter McWilliams, contributed greatly to my knowledge about people and the world around me.
Surprisingly, I also found my years in the Army reserves, especially basic training, valuable in seeing the Army structure, its wasteful and practical ways, and how it teaches most to obey, not to think.
Studying contentious social policies such as abortion, the death penalty, and Supreme Court decisions taught me how many in power use facts and data while many others deal in conspiracies, and stick to their feelings without data to support them, or worse, directly in the face of real facts and data.
Advice for other entrepreneurs who want to get started or are just starting?
If you want to be an Entrepreneur, it's best to start being an entrepreneur. By that I mean step up and try things that interest you. Many products are conceptualized by a personal need or desire. Those internal thoughts are valuable. Listen to yourself. Most entrepreneurs will tell you that their best ideas were panned by others.
So many successful entrepreneurs were told their idea was risky, wasn't needed, would fail. It's true being an entrepreneur is riskier than a job at the Post Office, but of course, the rewards are infinitely greater, monetarily and in other ways.
A successful product suggests a need in the marketplace has been filled or added, or it could just be brilliant marketing. Those starting or running businesses might want to keep in mind the words of Peter McArthur more than 100 years ago: "Every successful enterprise requires three men–a dreamer, a businessman, and a son-of-a-bitch!"
Where can we go to learn more?
If you have any questions or comments, drop a comment below!
-
Steven C Markoff, Founder of SexEd
Want to start your own business?
Hey! 👋I'm Pat Walls, the founder of Starter Story.
We interview successful business owners and share the stories behind their business. By sharing these stories, we want to help you get started.
Interested in starting your own business? Join Starter Story Premium to get the greatest companion to starting and growing your business:
Connect + get advice from successful entrepreneurs
Step by step guides on how to start and grow
Exclusive and early access to the best case studies on the web
And much more!
PROMOTED
Did you know that brands using Klaviyo average a 95x ROI?
Email, SMS, and more — Klaviyo brings your marketing all together, fueling growth without burning through time and resources.
Deliver more relevant email and text messages — powered by your data. Klaviyo helps you turn one-time buyers into repeat customers with all the power of an enterprise solution and none of the complexity.
Join Brumate, Beardbrand, and the 265,000 other businesses using Klaviyo to grow their online sales.
Starter Story
Wanna see 52 business ideas you can start with less than $1,000?
Join our free weekly newsletter and get them right now.