Thank you Klaviyo for sponsoring Starter Story ❤️
Turn one-time buyers into repeat customers. Try the platform loved by 265,000 brands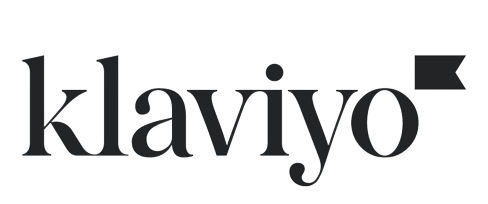 On Starting A 7-Figure Ecommerce Store Selling Handkerchiefs And Linens
Start A Handkerchiefs Brand
My name is Steve Chou and I started an eCommerce store selling handkerchiefs and linens with my wife Jennifer in 2007.
Our flagship products are custom handkerchiefs, napkins, and towels which we personalize and sell for weddings, baptisms, birthdays, basically any special occasion.
Because hankies are so niche, we are the most complete player in the market and carry the largest variety of handkerchiefs on the Internet. We do all of our personalization in-house in the US and we can turn around custom embroidered merchandise within a day.
Even though the handkerchief market is relatively small, we've managed to carve out a 7 figure business selling handkerchiefs and linens online.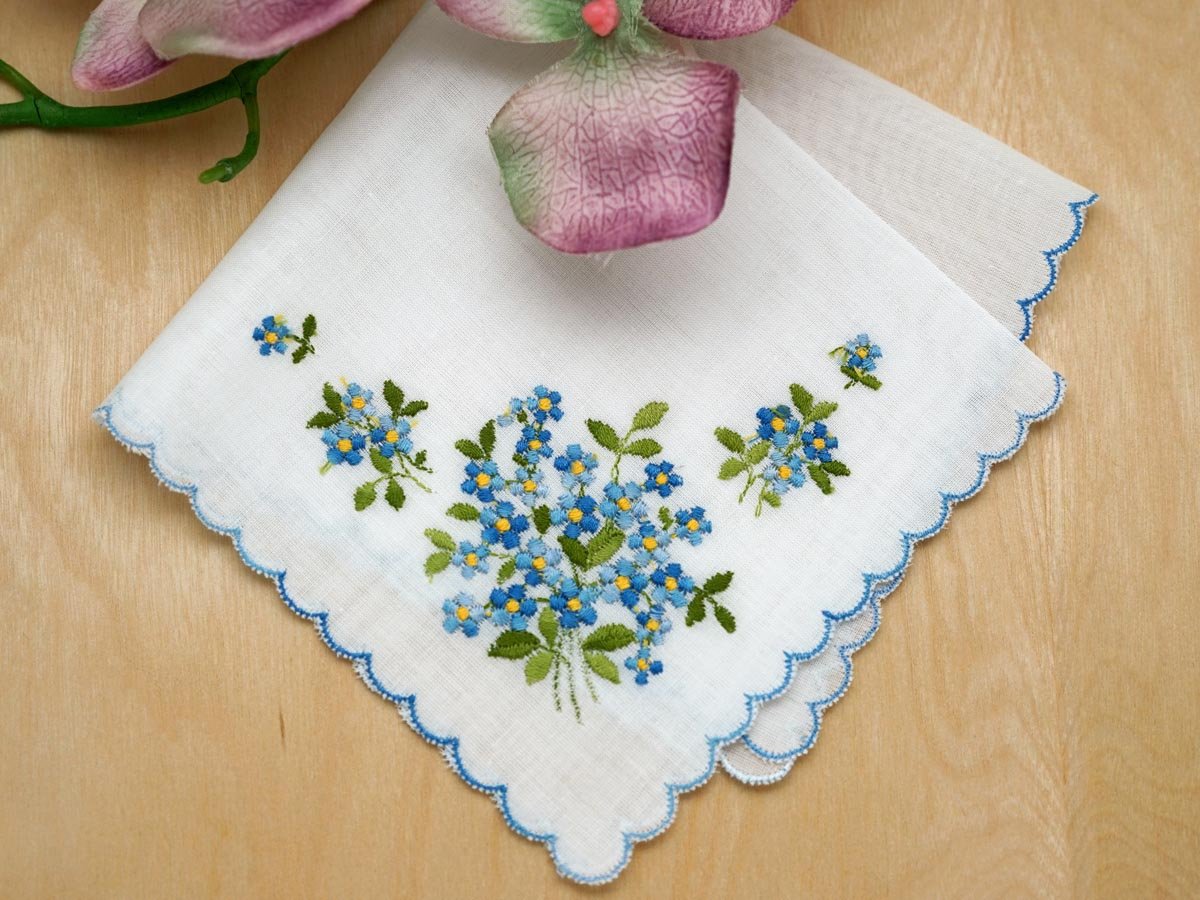 What's your backstory and how did you come up with the idea?
My wife and I started our business back in 2007 and I remember that year very clearly because we were both stuck in a rut.
Even though we both made six-figure salaries, our lives were stagnant and we didn't have any direction.
We would wake up, go to work, come home, eat dinner, watch TV, go to bed, wake up the next morning, go to work, come home, have dinner, watch TV, go to bed, etc. And this cycle repeated itself over and over and over again.
We were bored, lifeless, and we slogged through the same routine every single day.
But the big problem was that my wife really hated her job. So every single morning on her way out the door, she would pull me aside with a pitiful-looking face and say "Honey I'm off to the hellhole I call my job".
Now if you can imagine, I had to watch her go to work every day. I had to watch her long face every morning and it was extremely depressing.
Deep down, I knew that she needed to quit her job. I knew that we should start our own business but we could never get the courage to start. Not only that, but we struggled to find enough time to begin.
But then something happened. My wife became pregnant with our first child and everything changed overnight.
I remember that day very distinctly because I was super excited and terrified at the same time. On one hand, I knew that this was the perfect excuse for my wife to quit her job but the problem was that we live in an expensive area.
Almost everyone works full time, and you need two working parents to get a good house in a good school district so that your kids can get a good education.
So we started brainstorming different businesses that we could start so my wife could stay at home and that's how we stumbled upon eCommerce.
This is how our handkerchief store, Bumblebee Linens, was born.
Why handkerchiefs?
We decided to sell handkerchiefs because when my wife and I got married, she knew she was gonna cry at the wedding. We paid a lot of money for photography and she didn't want to be seen on camera drying her tears with a ratty tissue.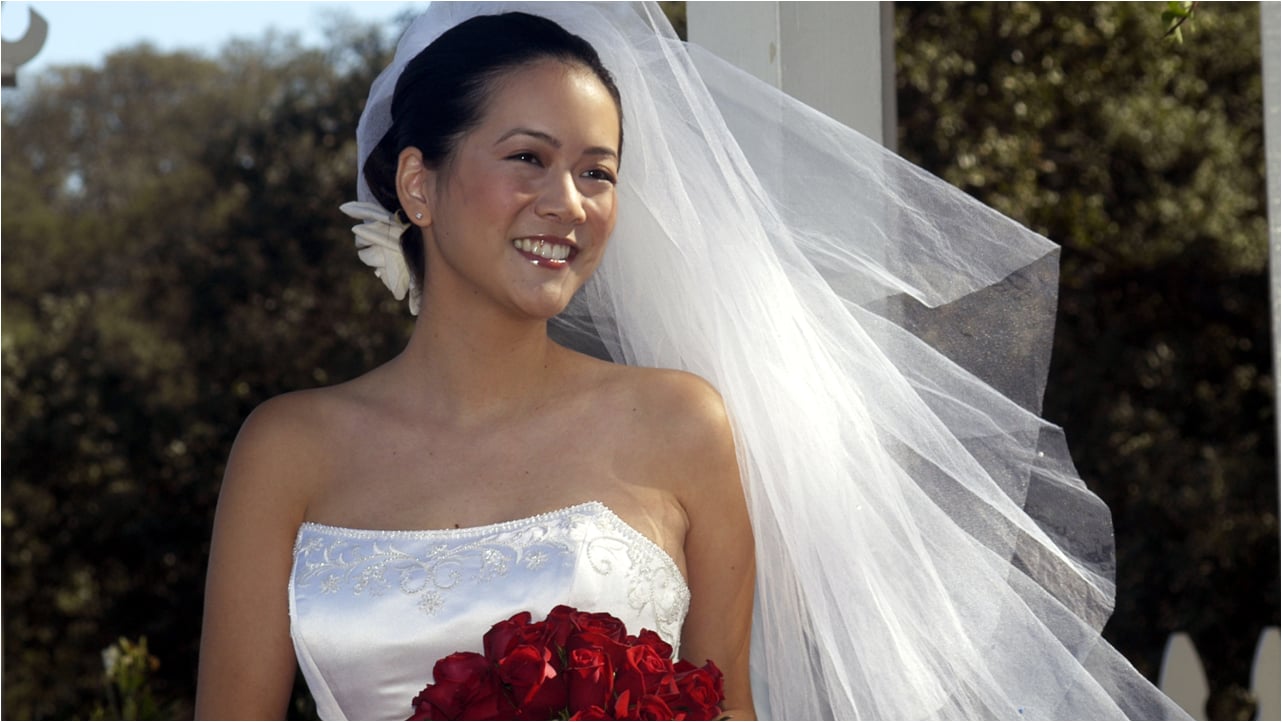 So we looked all over the place for handkerchiefs but couldn't find any in the US. Finally, we found this vendor over in China but they were only willing to sell us several hundred hankies at a time because they were a factory.
As a result, we ended up buying a whole bunch of these handkerchiefs, used maybe six or so and we sold the rest on eBay. They sold like hotcakes!
Later, when it came time to start Bumblebee Linens, we got back in touch with that vendor and sourced our first products. Within our first year of business, we managed to make over $100,000 in profit, replaced my wife's entire salary, and quit her job after her maternity leave was over.
We've been running this store for the last 14 years and it's grown in the double and triple digits every year since 2007. Today, it's a 7 figure business. More importantly, my wife is much happier.
We have the freedom to spend all of our time with our kids. I never miss a soccer game. I'm there for all their school activities and the lifestyle is just so much better for us.
You can check out our office by watching this video.
Take us through the process of designing, prototyping, and manufacturing your first product.
Our sourcing process is actually quite simple. If you look on Alibaba, you can find thousands of suppliers willing to create exactly what you want for sale.
Nothing ever works out exactly as planned so be prepared to throw your initial plans out the window and pivot your business depending on the cards you are dealt.
In the case of handkerchiefs, you just need to sketch out on paper (or Photoshop) what designs you want to be printed on the fabric and the factory will accommodate you. But you have to be specific.
You must be absolutely clear about the type of fabric, the thickness, the colors, everything. Then, the supplier will create a sample.
Once the sample has been approved, you then make a bulk purchase of your final product.
Sounds pretty straightforward right? But nothing ever goes 100% smooth.
For example, quality control is always a problem. One time we ordered a half container load of hankies only to discover that the fabric was thin, crispy, and unsellable.
Another time, our vendor sent us products with the wrong color of the fabric. Because there's often a communication barrier with Chinese factories, you have to be explicit with every last detail.
Today, we hire an inspector in China who goes through all of the goods at the factory BEFORE they are shipped which has reduced most of our manufacturing headaches.
Describe the process of launching the business.
When we first launched Bumblebee Linens, we had no idea what we were doing.
Initially, our strategy was to continue selling on eBay and steer eBay traffic over to our store with discounts and promotions.
I also went on the wedding forums as my alter ego "Cristina Lang" and tried to drive brides over to our shop to buy our wedding hankies.
Both of these strategies failed because one, we got suspended on eBay. And two, we got banned from the forums for excessive self-promotion.
Over the course of the first 6 months, we threw a bunch of spaghetti at the wall, tried a bunch of different traffic strategies, and here's what ended up working.
First off, we used Google Adwords to drive targeted keyword traffic to our site. This got us a bunch of initial sales to boost our confidence.
The search term "handkerchief" at the time was not very competitive and we were pretty much 1 of 5 companies bidding on that term.
Then, we started creating content that brides wanted to read. This content ended up ranking in the Google search engines and we started attracting free traffic that we steered towards our products.
Here's an example craft for brides that continues to rank and drive sales today.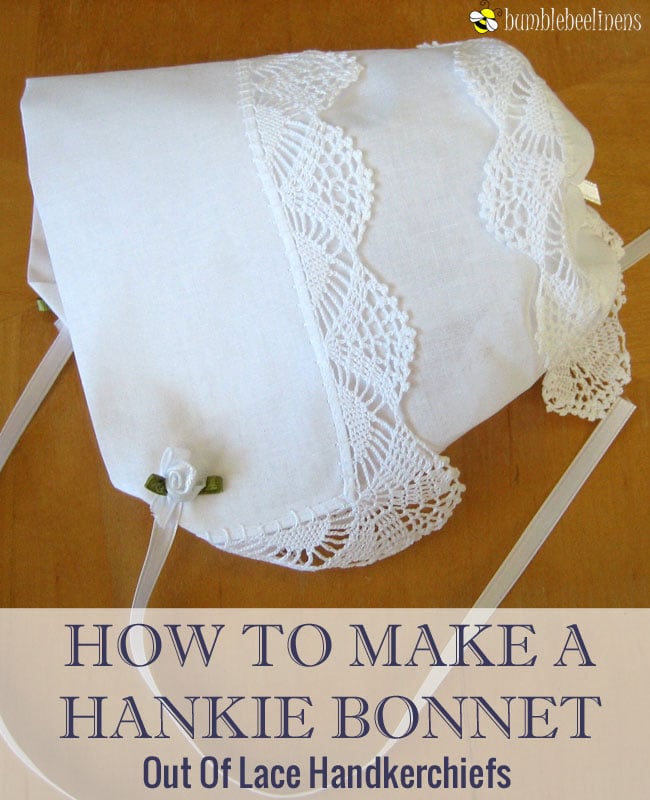 Finally, we started reaching out to wedding and event planners to buy our products in bulk for their clients.
The combination of these 3 strategies allowed us to hit 6 figures in our first year of business but it was definitely a slog for the first several months.
Since launch, what has worked to attract and retain customers?
When it comes to growing your business, getting repeat customers has been the key to our success.
Now you would think that most of our wedding customers are one and done but the repeat customers for our store represent 36% of our annual revenue.
The best way to get repeat customers is by having a solid email and SMS marketing strategy.
Here are the 6 email autoresponders that we use for our store that make money on autopilot.
Pre Purchase Sequence - This sequence explains our brand story, what we sell, our value propositions and encourages customers to make their first purchase.
Abandoned Cart Sequence - This sequence recovers lost sales from customers who abandon the checkout.
Post Purchase Sequence - This sequence cross sells related products to existing customers to get them to purchase again. We also solicit reviews, feedback, and other forms of social proof that we can use in our ads.
Win Back Sequence - If a customer has purchased once but hasn't purchased within 60 days, they are automatically sent a coupon to come back and shop again.
Anniversary Or Replenishment Sequence - Since we are in the wedding industry, these emails hit up repeat purchases for anniversary gifts. Year 2 just happens to be cotton gifts.
View Abandon Sequence - Any customer who has viewed a product without adding it to the cart is automatically sent an email to checkout.
In addition to the automated campaigns above, we also send out at least one weekly email. All told, email makes up 30% of our revenue.
In addition to email, we also personally reach out to our biggest customers (aka wedding and event planners) and offer them special discounts and a dedicated representative from our company to handle their orders.
This encourages our "whales" to keep coming back.
Overall, there are far too many strategies that we employ to cover in this short article. Because I teach eCommerce, I use my store as a laboratory to try out every new strategy.
But the main repeat business strategies involve using the following.
Facebook Messenger
Email
SMS
Push Notifications
Postcard Marketing
Facebook DPA
Google Retargeting
The key thing to remember here is that your customers all hang out on different platforms and deliverability is never 100% for any given marketing medium.
Some people prefer email, others prefer text. Some people hang out on Facebook. Others prefer searching on Google.
Overall, it's in your best interests to reach out to your customers in as many different ways as possible to maximize your reach.
How are you doing today and what does the future look like?
Because we offer personalization and sell into the wedding industry, our margins are quite high. Many of our products carry a 90%+ margin.
But in general, our gross margins are at least 66% across the board.
Meanwhile, our ad spend varies from month to month. For Google ads, we try to maintain at least a 4X ROAS. For Facebook top-of-funnel ads, we shoot for a 1.5-2X ROAS. Bottom of the funnel ads usually gets between a 6-10X ROAS.
Overall, we focus most of our effort on our best customers and ignore the small fish. Here's why.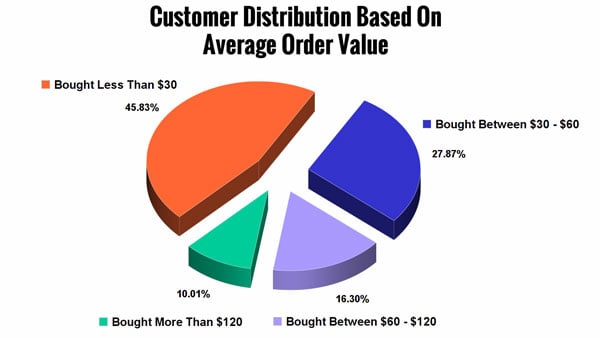 According to the graph above, almost half of my customers (45.83%) spend less than $30 and only 10% of my customers spend more than $120.
Note: The average order value for my store is around $60 which is why I specifically chose $30 (.5 AOV) and $120 (2X AOV) as my thresholds for this analysis
In other words, most of my customers spend less than half of my typical average order value.
But watch what happens when I frame the data slightly differently.
The graph below is my store's revenue distribution as a percentage of sales based on average order value.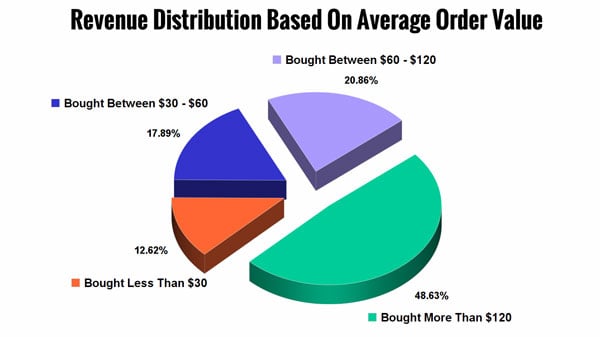 According to my data, my biggest customers who spend over $120 per order generate almost half of my overall sales. Meanwhile, my cheapest customers who spend less than $30 only contribute 12.6% to the bottom line.
What is this data telling me?
I don't have many big fish customers but they are making me the most money!
As a result, we've learned that our efforts are better spent trying to attract bigger customers and focusing on our best players.
Overall, our goal with our store has never been to start the next 100 million dollar company. Instead, we focus on our lifestyle and whatever it takes to spend more time with family.
Sales efficiency is our highest priority which always trumps vanity numbers like raw revenue.
Through starting the business, have you learned anything particularly helpful or advantageous?
The best piece of advice I can give here is to not spread yourself too thin. In the beginning, you might be tempted to run Facebook ads, Google ads, Instagram, Pinterest, SEO, Tik Tok...the whole kitchen sink.
But if you try to do too many things at once, you will not get good at any of them.
As a result, I sincerely believe that you should focus on one marketing platform at a time.
One good marketing channel will allow you to hit 6 figures. 2 or more channels will allow you to hit 7 figures.
As soon as you find one channel that converts well for your store, do not switch gears. Instead, double down on what's working and only try a new strategy once you've maxed out your existing channels.
The second piece of advice that I have to give is that you absolutely need a way to retain your customers. It doesn't matter if it's email, SMS, or postcard marketing, push notifications, etc.
To grow a business, you need to establish a solid foundation of customers that you own.
Unlike Facebook and Instagram who control your reach, no one can take your email and SMS subscribers away from you.
Similarly, with Amazon, you can't be banned from selling on your own online store website.
As a result, you should focus most of your efforts on channels that you control and not be at the mercy of anyone else.
What platform/tools do you use for your business?
What have been the most influential books, podcasts, or other resources?
My favorite book of all time is the Psychology of Persuasion by Cialdini. If you can learn the psychology of sales, then you can write better copy and improve your conversion rate dramatically.
In terms of podcasts, I interview successful bootstrapped entrepreneurs to learn from them over at the My Wife Quit Her Job Podcast.
I also love EcommerceFuel, Ecommerce Influence, and EcomCrew for eCommerce strategies.
Advice for other entrepreneurs who want to get started or are just starting?
The only way to know that something is going to sell is to get out there and try to sell it.
If you spend too much time in the analysis phase, you'll never get started and you'll never get anywhere.
Nothing ever works out exactly as planned so be prepared to throw your initial plans out the window and pivot your business depending on the cards you are dealt.
Where can we go to learn more?
If you are looking to get married, I'm happy to hook you up with some wedding handkerchiefs over at Bumblebee Linens
If you want to learn the exact strategies of how we grew our eCommerce store, head on over to MyWifeQuitHerJob.
This site is basically my journal and I've literally documented every aspect of my business including my numbers, my strategies, my ROI, everything.
You can also find me on YouTube.
Here's a link to my podcast as well which is a top 25 show in marketing in all of iTunes.
-
Steve Chou, Founder of Bumblebee Linens
Want to start your own business?
Hey! 👋I'm Pat Walls, the founder of Starter Story.
We interview successful business owners and share the stories behind their business. By sharing these stories, we want to help you get started.
Interested in starting your own business? Join Starter Story Premium to get the greatest companion to starting and growing your business:
Connect + get advice from successful entrepreneurs
Step by step guides on how to start and grow
Exclusive and early access to the best case studies on the web
And much more!
PROMOTED
Did you know that brands using Klaviyo average a 95x ROI?
Email, SMS, and more — Klaviyo brings your marketing all together, fueling growth without burning through time and resources.
Deliver more relevant email and text messages — powered by your data. Klaviyo helps you turn one-time buyers into repeat customers with all the power of an enterprise solution and none of the complexity.
Join Brumate, Beardbrand, and the 265,000 other businesses using Klaviyo to grow their online sales.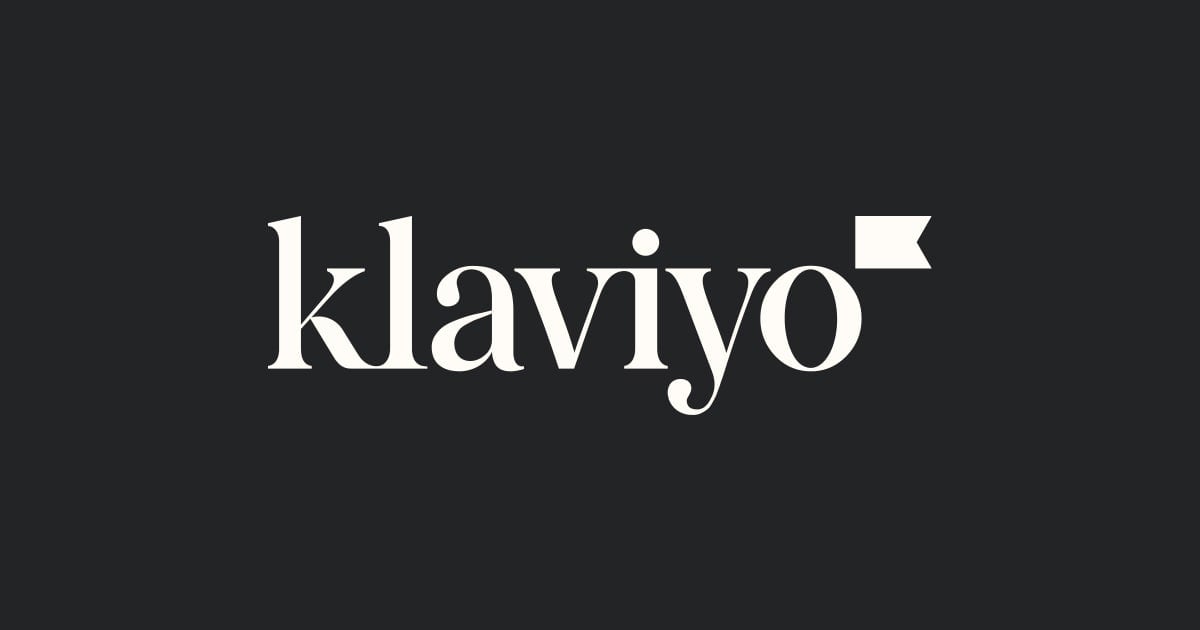 Together With Klaviyo
Companies using Klaviyo see a 95x ROI (yes, 95x)
Use Klaviyo to turn hard-earned customer data into hard-working emails and texts.
Try the platform that 265,000 brands use to grow their business.
Try it now (it's free) ➜