Thank you Klaviyo for sponsoring Starter Story ❤️
Turn one-time buyers into repeat customers. Try the platform loved by 265,000 brands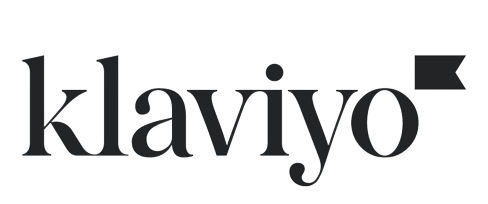 On Creating WordPress & WooCommerce Plugins With 1M Active Users
Thank you StarterStory for this wonderful opportunity. My name is Anvar TK and I am the founder and CEO of WebToffee, where we provide extensions that help in building and maintaining WordPress and WooCommmerce powered eCommerce sites.
We have over 20 free plugins that we develop and maintain in the WordPress.org plugin directory and contribute to the WordPress open source community with a combined 1.5 million people actively using our plugins.
We have a freemium business model where we provide paid versions of the free plugins. The customers who need some advanced features for their website can get them at a premium price. Currently, we provide paid versions for around 15 plugins.
I am a huge fan of WordPress and WooCommerce and the community built around it. There are many large, medium, and small scale businesses that are built using WooCommerce and I started the business around four years ago to cater to the needs of businesses that are built on WooCommerce.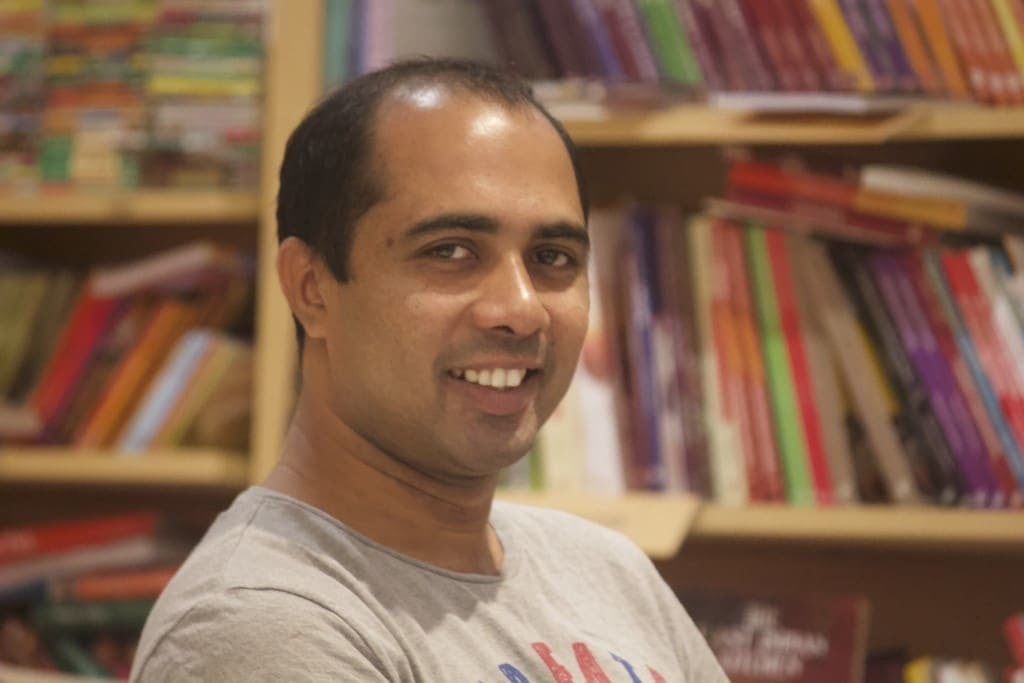 What's your backstory and how did you come up with the idea?
After graduating and getting my degree in Engineering, I along with a few friends started an IT services company. After some time, I decided to venture out into the product space and went on to co-found a successful startup that focussed on WordPress and WooCommerce plugins before founding WebToffee.
WebToffee was not started from scratch. However, we did start small. When WebToffee was starting we had a handful of plugins like 'Product Import Export for WooCommerce' that we had already built and had a decent number of people using them. When we started we had 10,000 active installations for the plugin. It wasn't big, but it was a good starting point.
WordPress is the leading platform for creating websites and WooCommerce is a powerful plugin that helps transform WordPress websites into fully-functional e-commerce websites. Although WooCommerce provides features that can help you set up an e-commerce store very easily, each store is different with different and more advanced requirements. We wanted to fill this gap and help websites achieve their business needs in a fast and efficient manner.
Before starting WebToffee we did have some experience in creating WordPress plugins. So that was an advantage and helped build confidence. The difference this time was identifying what kind of solutions that we needed to provide to the customers. Some of the plugins that we created did not take off as much as we expected, and some did really well in terms of the user base.
For a company that started with less than 10 employees, we are really proud of how much we have grown over three years. We have currently around 50 employees and have grown our revenue to 100% in these years. We started with a plugin that had 10,000 active installations and now we have more than 20 plugins like the GDPR Cookie Consent that boasts more than 1 million active users.
Take us through the process of designing, prototyping, and manufacturing your first product.
Understanding the user's needs is key to creating and growing a product. Actively listen to what your customers have to say. This, of course, is not just applicable for us. Even after you have an idea of what you want to create, you need to have a better idea of what the users want.
The first product ever created was to fulfill the need of the WooCommerce store owners to easily transfer WooCommerce data from one store to another. We created a version with basic functionalities added and launched the plugin to the WordPress.org directory.
After launching the plugin, we actively checked what our customers were saying. We paid extra attention to the issues that the customers raise, and tried to improve the plugin based on their requirements. We also ask willing users to provide feedback when they decide to uninstall our plugins. This has been a goldmine for us as it helps us in understanding what our customers want.
This process has helped us improve our products and ideate for new ones also.
Describe the process of launching the business.
Starting WebToffee was all self-funded. There were no loans taken and there were no other partners or investors. The money invested was that I had from the previous company into growing WebToffee. I had put everything I had into the sole purpose of growing what it is today.
Since we had a small user base for our plugin when we started, first we needed to bring those users to WebToffee. We then started creating new products which we added to WordPress.org plugin directory and for some of them, we created advanced versions that are paid that help us keep doing what we do.
If you succeed, well there you go. If you do not, you learn something out of it. Don't overthink it.
WebToffee does not have a huge social media presence and did not have much at the time of launch. So most launches of new plugins mostly go without making a splash in the beginning. And consequently, the growth initially was slow and took some time to pick up steam.
Since launch, what has worked to attract and retain customers?
As already mentioned, we have a freemium business model. So the free plugins are a great way that we can acquire customers. Most of our other marketing efforts involve search marketing and it is one of the most important ways that our customers reach us.
The quality of the products plays an important part in retaining the customers. But other than that customer support is one of the major aspects that help us keep our customers happy. We have a team of experts that communicate with the customers directly and address any issues related to our plugins that they have.
How are you doing today and what does the future look like?
Despite the harsh situations that the pandemic brought, we were able to push through and stay on the path of growth. Currently, our major channels are through free plugins and organic search.
We still have many more areas to grow on like social media, and as we grow our team, we expect to reach a much wider audience through multiple channels. We do have a presence on YouTube, Facebook, LinkedIn, and Twitter, but it is not significant at the moment.
In the future, we plan to expand the solutions that we provide to a wider e-commerce ecosystem. The e-commerce sector is a wonderful world where there are a lot of opportunities to explore and contribute.
Through starting the business, have you learned anything particularly helpful or advantageous?
There have been a lot of initiatives that we took that failed from the get-go. One such case was when we tried to turn one of WooCommerce's solutions into a product that could be used across any e-commerce platform. The idea was great, but it failed because we lacked human resources and thus the execution did not go as planned. We still have some of those ideas that we began with still fresh in our minds, but what we have learned is that we need to have the right plan and proper resource allocation to make it a reality.
In terms of marketing, one of the best decisions we made was to invest in SEO. Sure the results are quick, but it becomes a good way of generating traffic and thus sales in the long term.
Also, if social media is important for your business, it is best to plan and create a strategy well before the actual launch of your business. If needed, focus on one platform where most of your target audience is. Build a social media following before you launch. If you have a social media presence that provides value to your target audience, it will be helpful to create hype and curiosity around your business when you launch, and bringing customers to you will not be as hard.
Something that I have always known and kept in mind while starting the business was to surround myself with the right people who can help you reach your goals and share the same values and principles with you.
What platform/tools do you use for your business?
Our website is of course built using WordPress. We also use WooCommerce and EasyDigitalDownloads for making it to e-commerce websites.
We use many both free and paid services for marketing. Since we focus mainly on search engine marketing, we use Ahrefs, Google Search Console, and Google Analytics.
Our engineering team uses JIRA and BitBucket and the customer success team uses Zendesk for everything related to customer-reported issues.
What have been the most influential books, podcasts, or other resources?
Books: No Rules Rules: Netflix and the Culture of Reinvention, Jack: Straight From the Gut, Zero to One: Notes on Start-Ups, or How to Build the Future, ReWork: Change the Way You Work, Work Rules!: Insights from Inside Google That Will Transform How You Live and Lead
Podcasts: The Tim Ferriss Show, SaaStr Podcasts, Startup Stories - Mixergy, The Knowledge Project with Shane Parrish.
Advice for other entrepreneurs who want to get started or are just starting out?
For anyone starting, my advice would be to just start and work hard on your idea. If you succeed, well there you go. If you do not, you learn something out of it. Don't overthink it. You can't put out a perfect product right from when you start. Launch fast and start marketing from day one. You can improve the product as you go.s. The best and easiest way to do this is by listening to your users.
Are you looking to hire for certain positions right now?
As a matter of fact, we are. We have open positions for PHP developers, content writers, digital marketers, and product managers. We are looking to expand the team and we are hiring at the moment. The details are kept up to date on our website careers page.
Where can we go to learn more?
If you have any questions or comments, drop a comment below!
-
Anvar T K, Founder of WebToffee
Want to start your own business?
Hey! 👋I'm Pat Walls, the founder of Starter Story.
We interview successful business owners and share the stories behind their business. By sharing these stories, we want to help you get started.
Interested in starting your own business? Join Starter Story Premium to get the greatest companion to starting and growing your business:
Connect + get advice from successful entrepreneurs
Step by step guides on how to start and grow
Exclusive and early access to the best case studies on the web
And much more!
PROMOTED
Did you know that brands using Klaviyo average a 95x ROI?
Email, SMS, and more — Klaviyo brings your marketing all together, fueling growth without burning through time and resources.
Deliver more relevant email and text messages — powered by your data. Klaviyo helps you turn one-time buyers into repeat customers with all the power of an enterprise solution and none of the complexity.
Join Brumate, Beardbrand, and the 265,000 other businesses using Klaviyo to grow their online sales.
Starter Story
Wanna see 52 business ideas you can start with less than $1,000?
Join our free weekly newsletter and get them right now.