On Building A Full Service Ad Management Company With A Team Of 100 Remote Employees
Hey everyone!
I'm Eric Hochberger and I'm the CEO and Co-founder of Mediavine, a full-service advertising management company that works with approximately 7,500 publishers across a variety of industries. Our mission at Mediavine is to help content creators build sustainable businesses.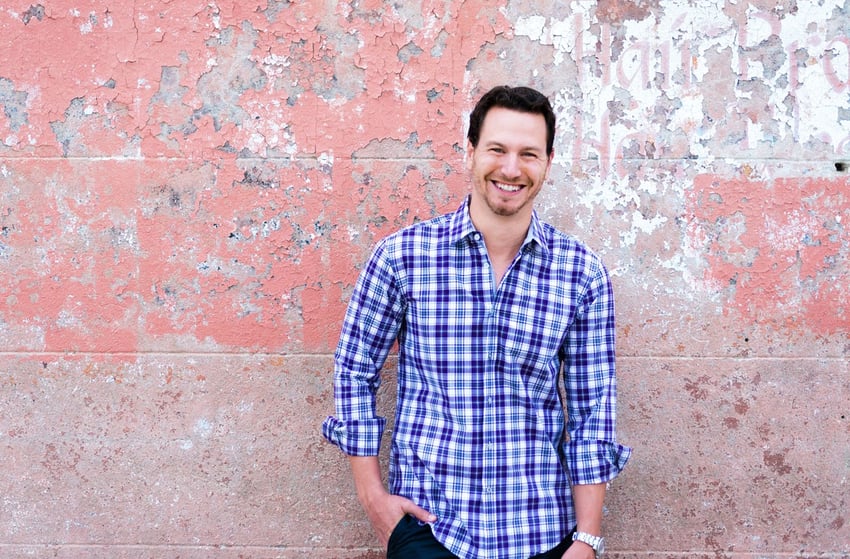 I run Mediavine alongside my fellow co-founders Steve Marsi, Matt Richenthal, and Amber Bracegirdle. We are a fully remote company - we embraced this model long before it was cool - with nearly 100 employees dispersed across 32 different U.S. states!
Matt, Steve, and I founded Mediavine from the ground up in 2004 as an entirely different entity - Mediavine was first an SEO-for-hire company, then a publishing company led by three main publications, The Hollywood Gossip, TV Fanatic, and Food Fanatic.
In 2012, we met Amber, a successful food blogger whose roots in the publishing community played a critical role in shaping what Mediavine is today.
Realizing that independent publishers like us lacked a voice in the advertising side of the ecosystem and that the technology we built for our own websites could fill an enormous void, we became a full-service ad management firm in 2015.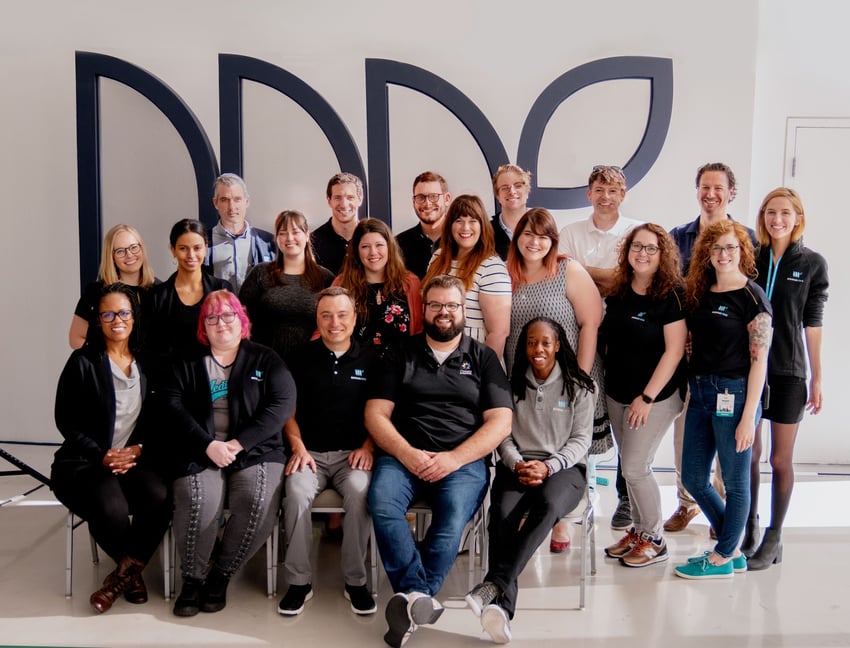 What's your backstory and how did you come up with the idea?
I've been interested in SEO since high school (yes, it's actually been a thing for that long) when I got my first internship in the field. I then pursued a computer engineering degree in college to enhance my knowledge of this World Wide Web everyone was talking about - and which was starting to take over the globe.
As I touched on earlier, I began my journey into digital advertising as an engineer trying to solve a litany of problems that plagued outsourced solutions at the time.
Slow ads, inefficient auctions, and outdated business models hampered the ad tech world, and all too frequently left independent publishers out in the cold. Mediavine's journey to solving these problems was a long and unlikely one, but we got there.
After graduating from college, my future co-founder Matt and I worked for my brother's lead-generation business when we realized that SEO was more enticing. Along with Steve, we branched out on our own, though it wasn't easy for the first few years. I sold my car for extra cash and worked for a mortgage brokerage to pay the bills.
Given my lack of interest and the looming economic recession drying up business, the mortgage gig was short-lived, which turned out to be impeccable timing, as it further prompted me to focus solely on monetizing our SEO services.
In 2006, Steve, Matt, and I developed our flagship online publication, The Hollywood Gossip. The Hollywood Gossip was created on a solid foundation of SEO understanding and three guys' minimal knowledge of celebrity gossip.
You'd probably never guess three guys in their early 20s (and living in locations very far from Hollywood) were behind a site like that, but that's the beauty of SEO.
Our expertise in the field outweighed our celebrity knowledge and enabled us to turn a $10 domain into one of the largest entertainment sites on the Internet and one of the longest-running to this day. We subsequently built TV Fanatic and had ourselves a really nice little business for several years.
The biggest obstacle was that even as our traffic grew, our revenue was stagnant. Outsourced, third-party ad solutions were opaque and heavily flawed. It wasn't until Amber joined Mediavine as the editor of our latest publishing venture, Food Fanatic, that we fully grasped how stymied publishers were by forces out of our control.
This was our inflection point, as we took it upon ourselves to create our own ad technology. My engineering background combined with Amber and the team's developing perspective as publishers paved the way to create new, innovative advertising solutions for ourselves, then for other website owners.
Take us through the process of designing, prototyping, and manufacturing your first product.
We launched our first blogs in the early 2000s, predating most content management systems (CMS) of today like WordPress. At the time, most websites were built using customized, often hacked-together CMS solutions, so that's what we ran with.
By the time The Hollywood Gossip idea arose in 2006, WordPress was emerging as the popular web development framework. WordPress was user-friendly enough for a small team to launch our site. However, we realized it lacked all the popular plugins, and building out a website required in-depth engineering knowledge.
We, therefore, evolved from SEO experts to website gurus, teaching ourselves the ins and outs of WordPress management. Fast forward to the present day, and CMS tools and resources have improved and become streamlined to a point that even non-computer engineers can easily launch and customize their own sites.
However, that was just the beginning. If you're reading this, you know by now that we shifted gears from SEO to publishing to advertising, and with these changes came increasingly steep learning curves.
The far more interesting, challenging, and consequential product I had to prototype was Mediavine's ad technology in 2014. When the existing ad tech infrastructure we were using on our websites wasn't sufficient, it was time to become innovators.
Although this type of ad tech did exist, I refer to our development of it as prototyping. Mediavine's technology was ahead of its time, incorporating much more advanced tactics than any of our competition at that point.
During the initial stages of our company when our team was small, it was paramount that I serve as an actual developer and work directly on our code. Not to brag, but I would often build and release major features, like a dashboard, in a day.
When you're a one-person programming show and aiming for functionality, focusing less on customizations and aesthetics, you're able to move fast. Nowadays, things definitely move slower as we have many moving parts in our workflow.
There's also been a lot of cleanups required from those early days of our "work fast, clean later" mentality. Thank you and my apologies to the engineering team who's gamely stepped in to sweep up my technical debris!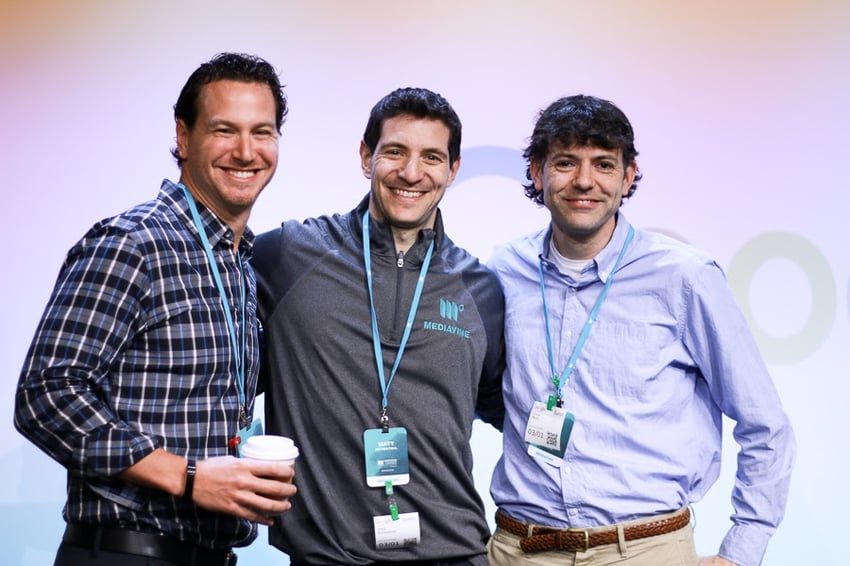 Describe the process of launching the business.
Going back to our early, early days as an SEO-for-hire and small publishing company, it was easy enough to do most things at the expense of credit card debt. We were fortunate in that we've always had fairly minimal overhead.
Don't be so ambitious right out of the gate that you become your own biggest obstacle.
Since our employees solely consisted of the founders, we were able to forgo our own salaries for several years to make it work. That was before spouses and children, of course. Thank goodness that was the case, because I can count the number of our early-era SEO clients on one hand.
While SEO is generally recognized as invaluable today, back then it was still a foreign concept, and therefore less important to many Internet users. Needless to say, the majority of our income was not generated from our handful of SEO clients.
Once we built our own successful web publications like The Hollywood Gossip (even without the fully optimized advertising potential that we wouldn't unlock for years) we had a steady stream of income that kept us afloat and innovating.
By the time our ad management business gained traction, our small team and personal credit card purchases soon became formal corporate accounts, payroll, and third-party operations platforms. We are extremely fortunate to have had income substantial enough to justify these business tools and resources at the time.
While I realize not every entrepreneur can launch and run a business this way, I always encourage trying to bootstrap a startup and stay as lean as possible. I believe these practices lead to more organic growth, a more sustainable business, and most importantly, no debts or outside investors to answer to.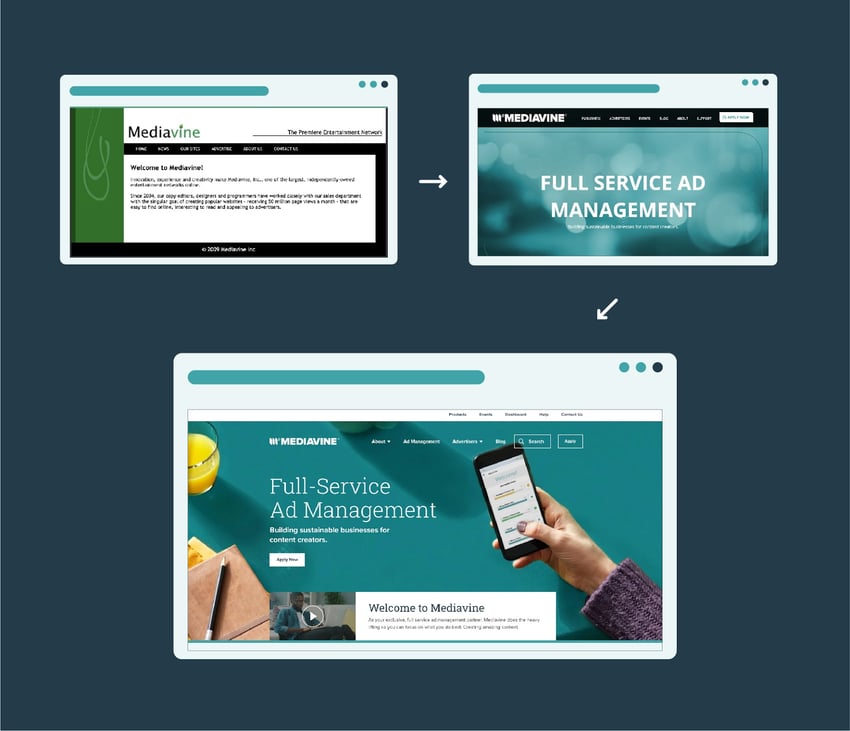 Since launch, what has worked to attract and retain customers?
The Mediavine team has first-hand knowledge and experience in content creation, so our clients understand that we have the same pain points. We harness our own experiences to shape solutions for the community now and down the road.
We were publishers first, and are publishers today. We share our knowledge with our clients so they have every accessible tool and resource to be successful.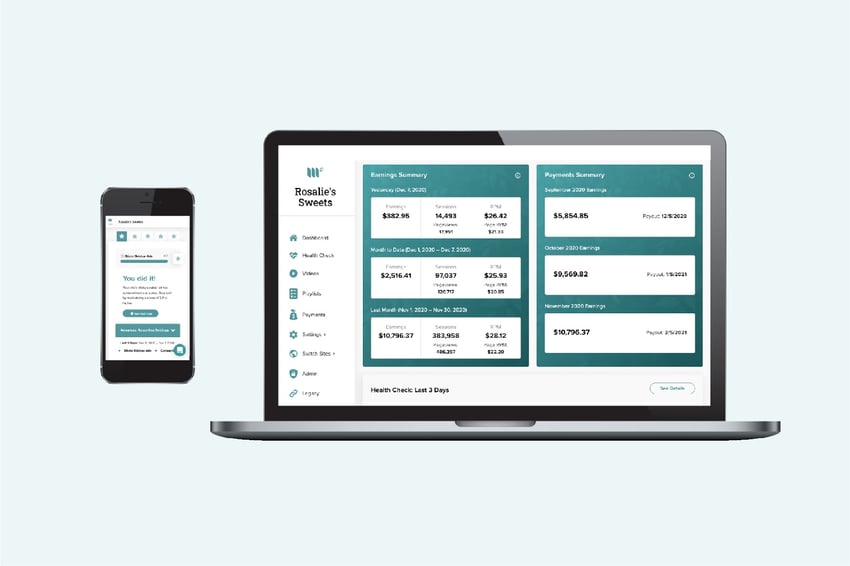 We have dedicated publisher support, data, and revenue teams to make sure we cover all of the bases, while from a technical standpoint, the Mediavine Dashboard puts more performance and monetization data than ever at our publishers' fingertips.
Additionally, our private, close-knit Facebook group is an exclusive space for publishers to ask questions of our team and one another, receive support, gain exclusive insight and be the first to know about Mediavine updates as they happen.
Beyond our group and the public Mediavine Facebook page, we host Facebook Live discussions of industry trends or requested topics from our community. Our YouTube channel as well as our Twitter, Instagram, and LinkedIn accounts make us accessible around the clock.
We are debuting our own podcast series in 2021, by request, and recently launched a bi-weekly e-newsletter with tips and tricks geared toward the publishing community. Subscription is open to the public. You can sign up here.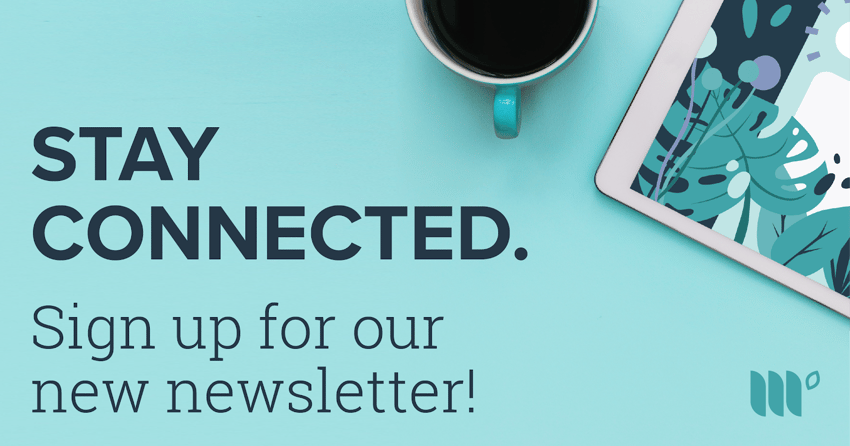 How are you doing today and what does the future look like?
As a bootstrapped business with zero outside funding, Mediavine could never run at a loss; we've had to be profitable year after year just to keep going. We have been for 16 years and counting, with exponential growth in the past five.
Mediavine is the exclusive ad management company of approximately 7,500 publishers, serving over 16 billion ads per month. Our sites collectively reach over 120 million monthly U.S. readers, according to ComScore, where we are a Top 20 property.
We maintain our presence in the publishing business we once were. Our owned and operated sites still receive 10 million monthly visitors, and even more importantly, provide the proving ground for Mediavine's ad technology.
We like to let the business speak to us, and never stop evolving as a result. This is why we first pivoted to ads, and why we're continuing to expand upon our ad offerings.
In the past year, we've rolled out our very own WordPress framework, custom-built for speed, and to help publishers monetize their websites with ads. We're also incredibly excited about Grow.me, a gateway product to audience authentication and collecting first-party data in the privacy-first world that is already upon us.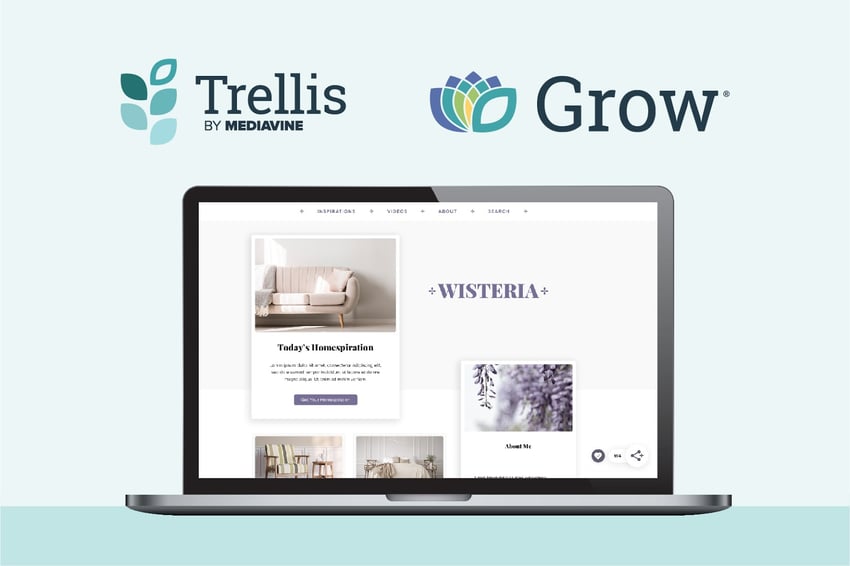 Through starting the business, have you learned anything particularly helpful or advantageous?
We've learned way too many things to list over 16 years; however, I think the most important takeaway from the startup phase is the trust and relationship with your co-founders and early team members.
Don't lose sight of the reason you joined forces, to begin with, or the unique talents and strengths everyone brings to help that vision come to life.
No one can, or should, do it all, no matter how driven you are or hands-on you like to be. To that end, it sounds obvious, but finding good talent is extremely critical.
As leaders, you have to let go of micromanagement and trust your intuition in recruiting new team members. Letting go of control and learning to delegate is not only important for your personal well-being but also for your company.
Though you may initially be better at a task than the person you're delegating it to, you are doing everyone a favor by letting them define their role. Let the talent grow, while yourself taking a step back to move forward with a clear view of the big picture.
What platform/tools do you use for your business?
In the beginning, all we used was email, telephone calls, and our two cents. Now, we use so many programs and applications it's hard to keep track.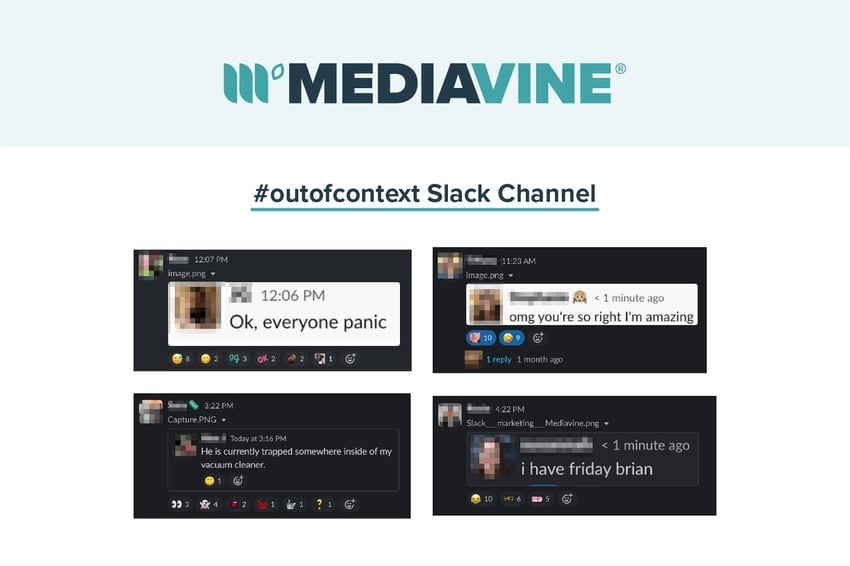 Slack is our main, and likely favorite, company tool to stay connected internally. New team members are guaranteed to become multilingual at Mediavine - fluent in emojis and GIFs. We use a variety of Google tools for document creation, BambooHR for people operations, Asana for task management, Notion for project management, Airtable for graphic communications, and many more.
For external communications, we use Intercom to communicate with our publishers via our Mediavine dashboard, while our sales team uses Salesforce. We're also on all the socials and run our own Mediavine blog. So hip!
What have been the most influential books, podcasts, or other resources?
While I love biographies of some of the radical CEOs of our generation like Elon Musk and Steve Jobs, their primary purpose is entertainment. Ultimately, I think running a company is learning by doing. In a way, it resembles raising kids (or being raised, if you haven't experienced that stage yet). Total trial by fire.
Parents start out thinking they will learn from the mistakes of their elders and take these notes, these life lessons, with us as they enter parenthood themselves.
Wishful thinking. Raising kids reminds us that mistakes of every sort are inevitable and we must learn how to navigate the waters on our own.
The same thing applies to running a company. Entrepreneurs can read all the books and listen to the best advice in the world, but until they've partnered with the wrong people, made decisions that didn't work out, hired the wrong staff, mismanaged their own teams, and so on, they can't learn to get better.
So the most influential resource here? Your own mistakes.
Advice for other entrepreneurs who want to get started or are just starting?
First, make sure your business idea is something you can at least build a prototype or a minimum viable product for. Don't be so ambitious right out of the gate that you become your own biggest obstacle.
If you're starting things with co-founders, make sure they're people you can trust, with the same motives and goals as yours. Loyalty may be more important than any skills. You're about to enter a commitment almost like a marriage. Your partners will be your confidants over the years, in addition to much else.
And remember, be prepared to make mistakes and even fail with your first couple of businesses. Mediavine was not my first company, and the first few iterations of Mediavine were not nearly as successful. Stick with it.
Are you looking to hire for certain positions right now?
We are continuing to grow our team and are grateful for the fast pace at which we are recruiting new talent.
To gain a better idea of who we are and what we stand for, check out the following videos we've created:
Interested in joining us? Find out what positions we currently have open on our Careers page.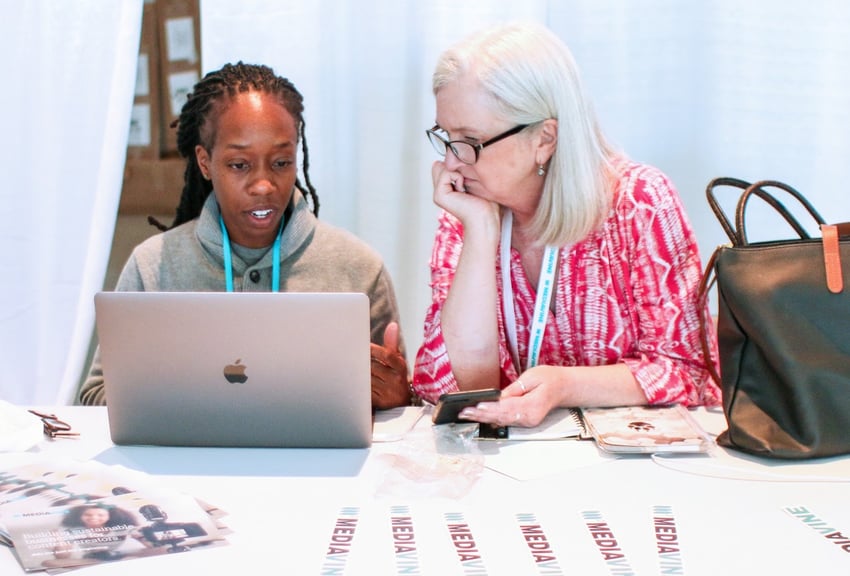 Where can we go to learn more?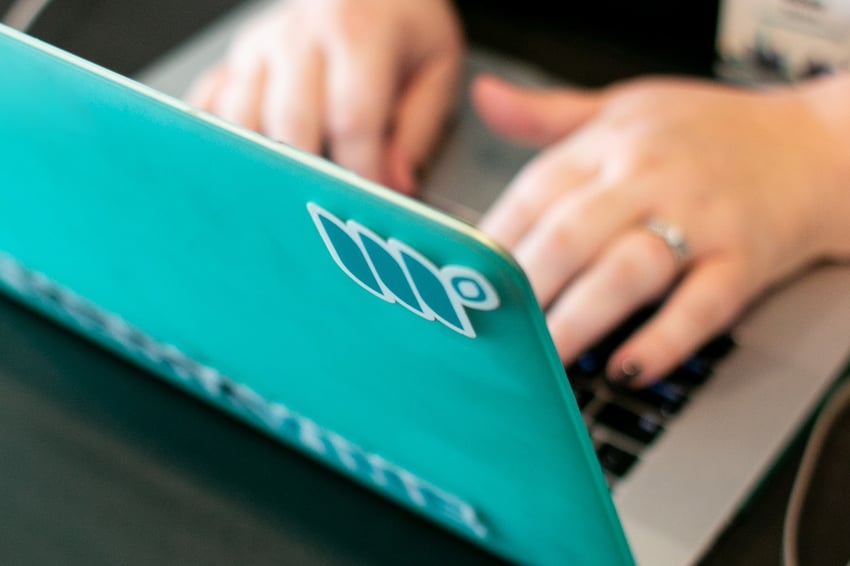 If you have any questions or comments, drop a note below!
-
Eric Hochberger , Founder of Mediavine
Want to start your own business?
Hey! 👋I'm Pat Walls, the founder of Starter Story.
We interview successful business owners and share the stories behind their business. By sharing these stories, we want to help you get started.
Interested in starting your own business? Join Starter Story Premium to get the greatest companion to starting and growing your business:
Connect + get advice from successful entrepreneurs
Step by step guides on how to start and grow
Exclusive and early access to the best case studies on the web
And much more!