Thank you Klaviyo for sponsoring Starter Story ❤️
Turn one-time buyers into repeat customers. Try the platform loved by 265,000 brands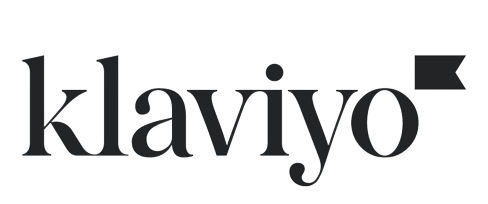 How I Started A $480K/Year Eyeglasses Online Brand
How I Started A $480K/Year Eyeglasses Online Brand
Hello! Who are you and what business did you start?
Hi, I'm Daren Low, the founder of Mouqy and Chief Strategist of Bitcatcha. Many people wonder why I started Mouqy at this period since I'm inexperienced in the eyewear industry.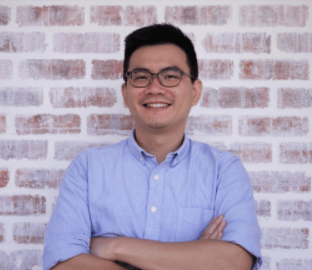 The Covid pandemic showed an increasing trend toward Work From Home and a more profound public interest in health. One focal point of these two perspectives is that people wanted to take care of their eyesight while not burning a hole in their pockets.
And that's why I created Mouqy - to sell high-quality, fashionable eyeglasses at affordable prices. I paired a minimalist product with a matching tagline, urging customers to "see what matters." What matters is how it looks, feels, and is easy to afford - Not how many meals you have to skip to get a pair.
What's your backstory and how did you come up with the idea?
I transitioned from a 9 - 5 job as a Project Engineer to a freelancer way back in 2008. The daily routine and rigid work structure led to boredom and frustration. There was a keen yearning to be a boss - to run my own business and achieve financial freedom.
The obvious choice was the digital world. It offered (and still does) excellent potential for a reasonable capital outlay. The problem is that for a newbie, the challenge can be overwhelming. It was tough and time-consuming to figure out how to build, host, and promote a website.
I understand this deeply because I was once in that position, hunting for the best tools and paying the painful price for my incorrect decisions. So I channeled the things I learned along my journey to help out whoever would listen. Many did, and it's helped build Bitcatcha to its current success.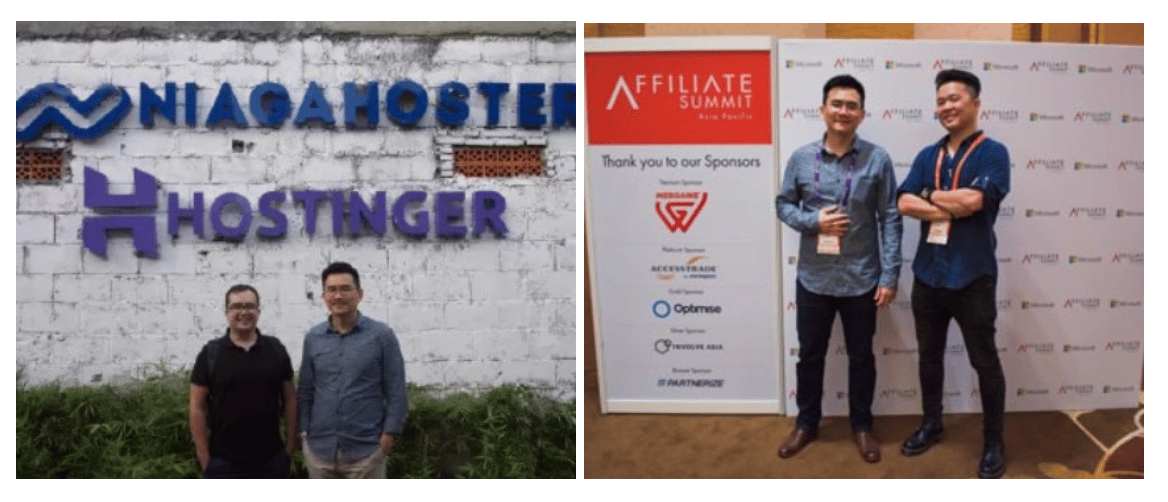 And hard work pays off! Bitcatcha became a top digital resource with over 80,000 visitors per month tuning in for our reviews of online business solutions.
My team creates content focusing on recommending good stuff, good habits, healthy work practices, smart financial practices, and other tips to boost productivity and profits.
That helped Bitcatcha catch the digital transformation curve at precisely the right time. It allowed me to latch onto the multi-trillion-dollar affiliate industry, and I rode that wave for all it was worth.
Yet the story I'd like to share today is something slightly off the beaten path. Instead of just sharing the path to success for my existing business, I want to show how that experience transforms into an entirely new endeavor.
I leveraged my experience in digital and turned it towards brand ownership from the ground up. Mouqy is the proof of concept, a brand dedicated to offering quality eyewear at affordable prices. The business aims to leverage the digital advantage in building a retail brand.
The Mouqy story, however, started when I was nine years old. That's when I first started wearing glasses. My sensitive eyes resulted in thousands spent - with little effective results. I quickly got headaches and discomfort even from a slight eyewear misalignment.
The two most powerful elements in a business are process and people. With the right combination of these in the works, things can be less complex.
Over the years, I spoke with many industry experts, from lab manufacturers to technicians in edging labs and even multiple opticians and ophthalmologists. None managed to pinpoint my problem. When I entered experimentation with lenses and lens indexes, I finally understood the situation.
The most important lesson learned is that expensive glasses are not always the best. Instead, we need to understand our behavior and choose the right pair of glasses. That is what formed the foundation of Mouqy - see what matters - we don't need the most expensive glasses. We need a pair that works comfortably with our eyes.
Take us through the process of designing, prototyping, and manufacturing your first product.
The most vital part of our operation is the exercise of extreme caution. Prescription glasses can have a massive impact on health, so we have to be more careful. We exercise this caution at many points along the business journey.
First, there were the lenses. We visited and met different lens providers to find the one that suits our needs. We even saw some Rx Labs understand the production process and study how to integrate it into our system.
Actual product development involves different parties. Internally, our team members come from tech, marketing, and finance roles but are now operating in the optical niche. Externally, our partners run testing and trials with us. Without a concentrated effort from everyone, we would not have managed to come out with our Power Matrix.
But this is not the end. The same efforts are focused on launching more and more lens types such as progressive and sunglasses. It's happening as we speak. In the background, R&D never stops.
For frames, it's like finding a needle in a haystack. We went business matching to find a good source that ticked all the right boxes. The pandemic made things even more challenging as we cannot travel and check the quality of those frames.
We could only rely on the traditional way - we buy with our cold hard cash and hand-pick them, one good frame at a time! We ensure that every fulfilled frame passes our internal quality controls. That is the level of pride we show in what we do. There is no secret but pure hard work.
Since everyone remained at home, I focused on the online purchasing experience. After all, I could launch anywhere globally, thanks to digital. I went with the American market, offering free shipping within the US, a Virtual Try-On experience, and frictionless ordering process.
I built a resourceful website with an effective online content stream produced or checked by certified optometrists. Because of that, my sales portal is also my marketing arm - a formidable combination of resources.
Describe the process of launching the business.
Scaling up Bitcatcha taught me many valuable lessons. It also provided me with the funds to bootstrap Mouqy (around $200,000, and the bill is still running), and I pushed things through as quickly as possible. Yet even with that experience, I faced issues with various unexpected costs and pullbacks.
For example, choice of logistics services, varying tax regulations, local legislation, etc. It didn't help that Covid lockdowns were still causing intermittent disruptions. Ultimately, though, things chugged along smoothly.
Hiring is taken care of in Southeast Asia - an energetic startup scene. I also ran some test buy campaigns with friends and family staying in various countries; the US, Australia, Ireland, Netherland, and Germany.
I took note of the quality of various logistics chains, delivery times, various local taxes, and, most importantly, customer feedback. To give some idea of the feedback from customers so far - it's been a pretty good start. They love their new eyeglasses and the simple and great quality packaging.

Photo feedback from one of the German customers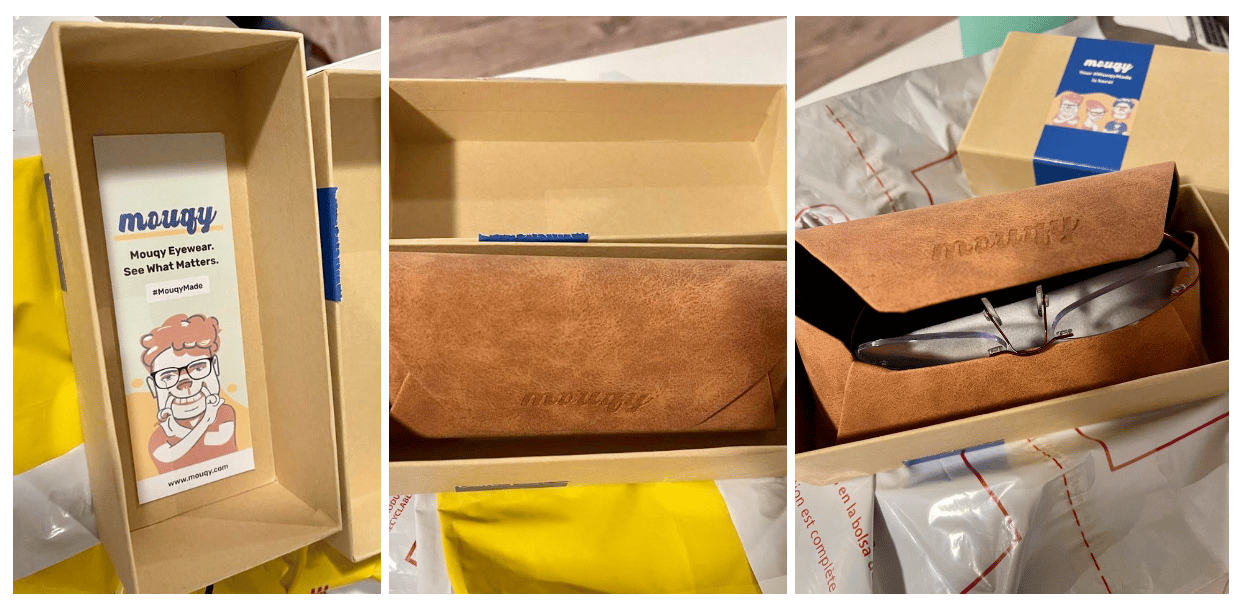 Mouqy eyeglasses have safely reached Arizona, US
What has worked to attract and retain customers after launching?
I'd love to tell you that Mouqy is a booming success thanks to its excellent product quality and pricing. After all, a great product markets itself, right? You might be surprised, but the successful launch was thanks to the same ingredients that made Bitcatcha a success.
The most crucial factor in customer lead generation in the digital space is a practical content marketing approach. We write contents that resonate with the audience. We pair our content production with a few indicators, like keyword research, trend-chasing, particle tips & tricks. We want to serve the curiosity of our audiences. For example, we are now working on articles about glasses culture.
We talk about the eyewear styles worn by famous icons like James Dean. The style is so classic that it's fun to read about it - James Dean's Glasses – An Up-Close Look - we will accumulate the article count and become a go-to resource for different glasses needs content.
As for customer retention, the entire user experience process works toward that. Who won't come back for another great experience with a cost-effective, reliable service provider that makes you look great?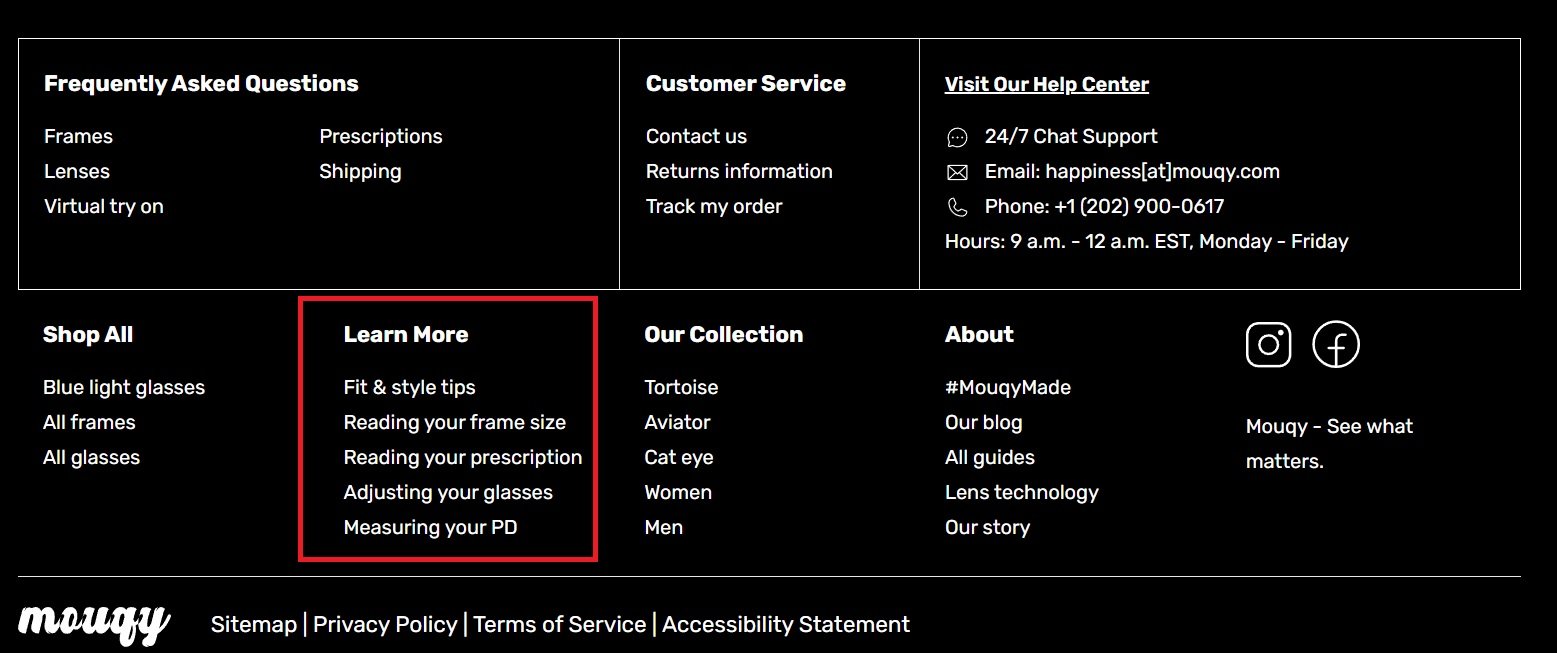 Mouqy's team has done keyword research on the topic that people searched for eyewear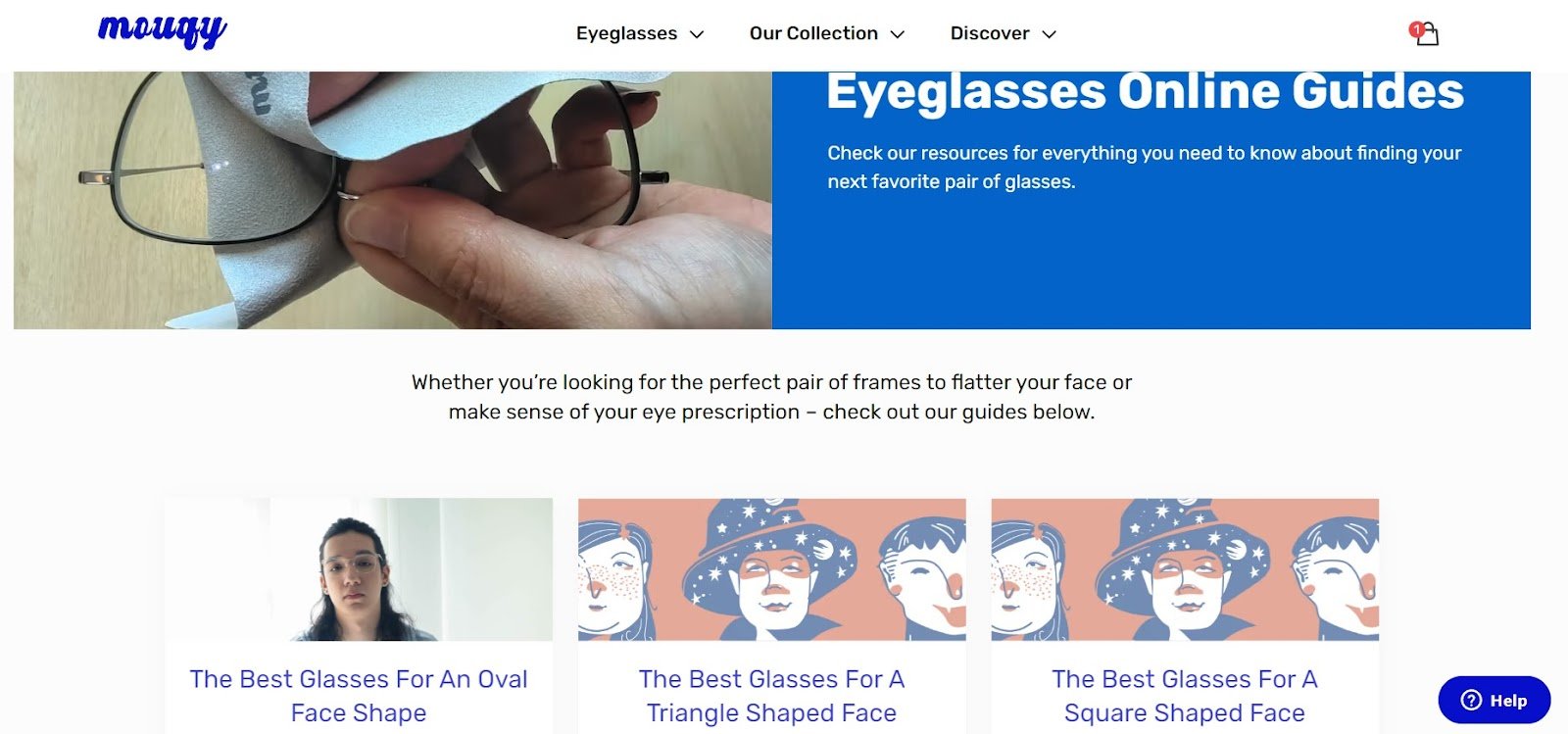 Mouqy's guides - Guidance on choosing the best glasses for you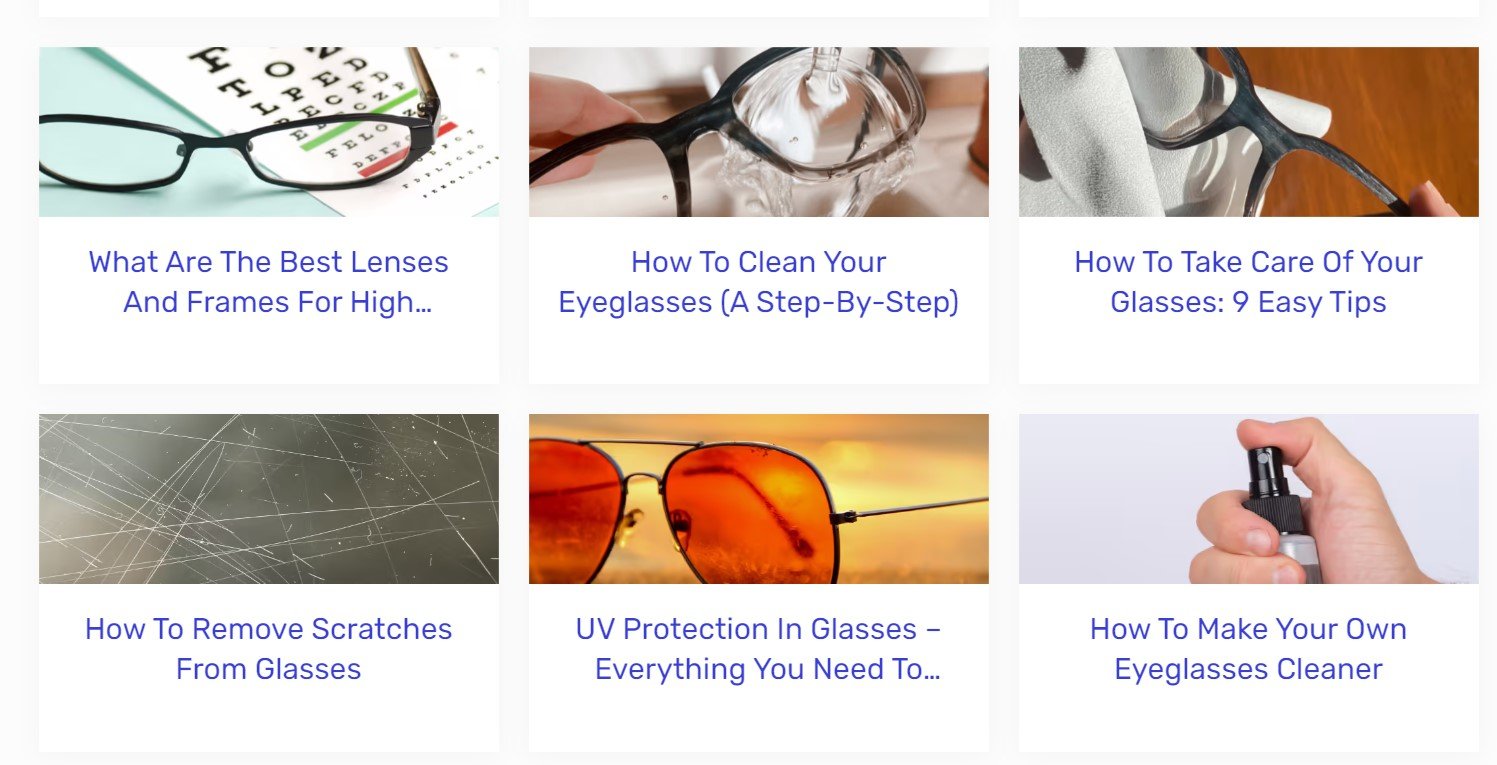 Mouqy's blog - Articles cover many exciting topics and even provide eyewear tips and tricks
How are you doing today and what does the future look like?
The anchor to my business concept for Mouqy is a good selection of frames. There are many eyeglass retailers, but most offer just a handful. Mouqy currently holds 172 unique frames, and the team is working on getting more. By year's end of 2022, the target is 1,000 frames.
The ultimate goal is to go big, and the next stage will be the lenses. I'm working with multiple optical labs to design Mouqy custom lenses. Aside from standing apart from the competition, we'll be better able to serve US customers.
Bitcatcha is stable, and I believe the solid foundation I've established will allow the team to maintain productivity well into the future. It's a neatly integrated system, by the way. We do things in-house and are very careful about our reviews and recommendations. I believe my current team has the experience to stretch multiple niche content areas comfortably.
At the very least, I'm confident in the processes and procedures. I still push the team to streamline even more, though - it's good for productivity but, more importantly, helps them improve their skills. Their growth is one of my visions, and I hope that I can look proudly upon my contribution to their success ten years down the road.
Now that is satisfaction.
Through starting the business, have you learned anything particularly helpful or advantageous?
The two most powerful elements in a business are process and people. With the right combination of these in the works, things can be less complex. Process refers to doing what's necessary - and with the right people.
Smaller businesses and startups need to understand that their resources are minimal. They need to work with "A" players to avoid drowning from the dead weight of underperforming staff. While this may seem more expensive, it's, in reality, cheaper than coming back to fix problems created by cheap labor.
You also need to keep an eye on scalability in your processes since you won't remain a startup forever.
What platform/tools do you use for your business?
This question is perhaps the easiest of all. My team has answered it dozens of times in many ways on Bitcatcha. There isn't a one-size-fits-all solution, and you need to work with the best parts of different things.
The core of our online store runs on Shopify since it's easy to use, reliable, and highly scalable. It also comes with the right tools for eCommerce so there's no headache in managing payments, shipping, and other necessary details.
Lead generation from content runs on the WordPress Content Management System with performance enhanced by Gatsby, a framework that supports serverless apps. These run alongside ZenDesk; a robust software-as-a-service focused on the customer support space.
What have been the most influential books, podcasts, or other resources?
One book I highly recommend is Measure What Matters by John Doerr. It showcases a couple of interesting insights using the journey of several top brands in the market today. You're essentially learning from the experience of big names like Intel, Amazon, Google, and Uber.
Advice for other entrepreneurs who want to get started or are just starting out?
Read and understand the concept of "Objectives and Key Results (OKR)" in the above book. It will help you set goals in your business and how to achieve them. It's all about being clear on what you want from yourself and your team without micromanagement.
Re-read the book OKR: Objectives and Key Results by John Doerr. This book will help you understand how to set goals in your business and achieve them. It's all about being clear on what you want from yourself and your team without micromanagement.
I also recommend careful consideration about how you approach goals and make business decisions. Know your strengths and learn how they help you achieve the things that matter most. Then you can find people to work with complementary skill sets – whether that means someone good at financial planning or has excellent networking skills (or both).
Most importantly, it's essential to enjoy every step of your journey as an entrepreneur – so surround yourself with people who do the same!
Are you looking to hire for certain positions right now?
I'm always looking for talents who can help the business grow - social media marketers, influencers, or web writers. More specifically, there's an immediate opening for another junior optometrist.
Where can we go to learn more?
Get the latest updates on Mouqy products via our website, Facebook, and Instagram. If you want to say hi or get to know a bit more about me, connect to me on LinkedIn.
-
Daren Low, Founder of Mouqy
Discover the best strategies of successful business owners
Join our newsletter and receive our handcrafted recap with the best insights shared by founders in Starter Story each week.
Useful, convenient, and free:
PROMOTED
Did you know that brands using Klaviyo average a 95x ROI?
Email, SMS, and more — Klaviyo brings your marketing all together, fueling growth without burning through time and resources.
Deliver more relevant email and text messages — powered by your data. Klaviyo helps you turn one-time buyers into repeat customers with all the power of an enterprise solution and none of the complexity.
Join Brumate, Beardbrand, and the 265,000 other businesses using Klaviyo to grow their online sales.
Starter Story
Wanna see 52 business ideas you can start with less than $1,000?
Join our free weekly newsletter and get them right now.