Thank you Klaviyo for sponsoring Starter Story ❤️
Turn one-time buyers into repeat customers. Try the platform loved by 265,000 brands
I Built An Email Plugin That's Used By Over 100,000 People
Start An Ai Butler Business
Tobias Knobl, 35 years old, CEO & co-founder of Mailbutler GmbH.
Mailbutler is the market-leading email extension for Apple Mail, Gmail, and Outlook which adds multiple productivity features like Email Tracking, Send Later Undo Send, Signatures, and many more to the native inbox interface to improve email management.
Over 100.000 professionals are using Mailbutler worldwide to better manage their emails.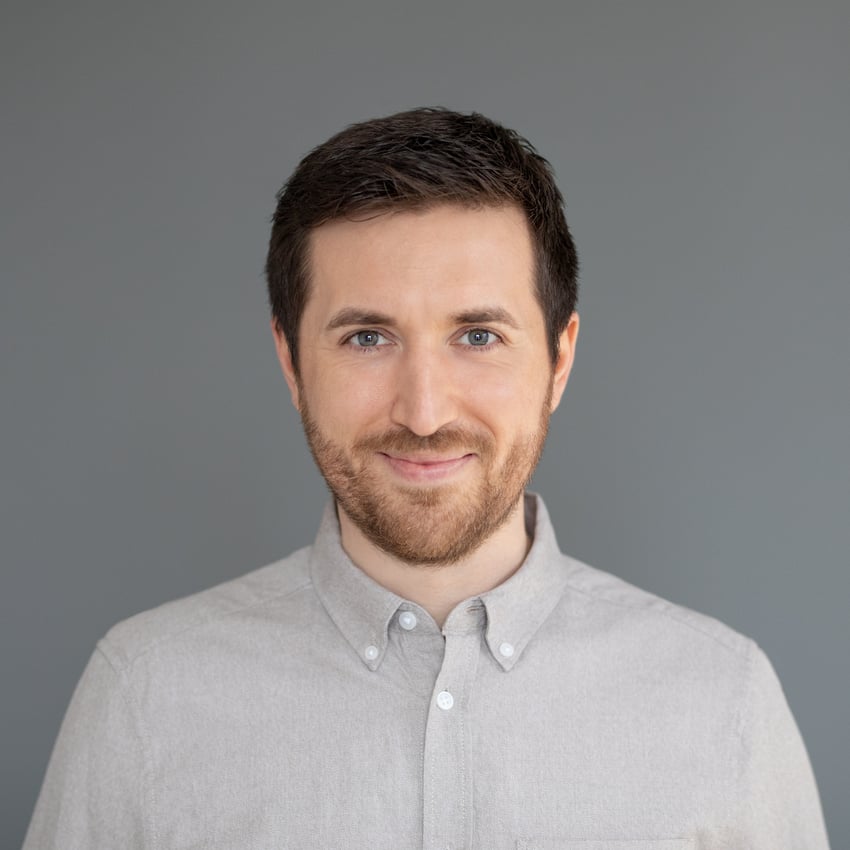 What's your backstory and how did you get into entrepreneurship?
I studied Business Administration and Mechanical Engineering at the RWTH Aachen University. I decided after I finished my studies that I wanted to get into entrepreneurship, so I joined the RWTH Innovation Entrepreneurship Center. This is where I met Fabian, my cofounder, who had the initial idea about Mailbutler.
While Fabian was studying, he came up with the idea to develop a VPN client, because the current ones he could find weren't good enough. He ended up creating Shimo – a replacement for an existing VPN application provided by his university. Because of the success of his VPN client on his university campus, he decided to launch a new and improved version of Shimo which financed itself solely by donations. After the success of this, several universities contacted Fabian asking if they could grant access to Shimo to all of their students.
Towards the end of his studies, Fabian started focusing on email plug-ins. He was using Apple Mail at the time and realized that the email client was missing important features, such as attachment reminders. This was the first feature he created, which he let people download for free. Quickly the feature had a lot of users, and people were asking for more features, specifically the ability to send their emails later. They wanted the option to work late at night but send their messages at normal business hours to appear professional. So, Fabian decided to develop those features himself in the form of plug-ins that he started selling individually. The first features he came up with were: Send Later, ForgetMeNot, Graffiti, CargoLifter, Face2Face, and email, many of which, under different guises, would later become Mailbutler features.
This is how we've been working ever since: developing ideas with our users and customers, the people who know what they need, by speaking to them and asking them questions about what they feel is missing, what they would like. This is still the core of our business to this day!
Take us through your entrepreneurial journey. How did you go from day 1 to today?
At that time Fabian was a Ph.D. student, but his hobby of creating Apple Mail plugins and refining his VPN client provided him additional income. This prompted him to question whether he should give his hobby a chance and launch his own company, which he would have to work on full-time or follow through with his initial plan to pursue a career in the field of video coding as a regular employee. This is when he decided to consult the Entrepreneurship Center of the RWTH Aachen University, and he and I came into contact.
I thought Fabian's idea had real legs - I recognised immediately the potential of email plugins. It didn't take long after that until Feingeist Software GmbH – Mailbutler's original name – was founded in April of 2015.
The idea was to sell the individual plug-ins as part of a subscription model, which was rather unusual back then. After preparing the release in Aachen, we moved to Berlin in May 2015. We hired our first employee, a graphic designer, and got most of our work done in coworking spaces before opening up our own office in Berlin Schöneberg.
The first official version of Mailbutler was launched in March of 2016, and it came with a new feature: Email Tracking – one of Mailbutler's most popular features to this day. We also combined all of the individual plug-ins and renamed the features. In addition to these changes, a subscription model for Mailbutler was established which didn't offer customers the possibility to purchase the plug-in by making a one-off payment. The reaction to the subscription model was rather negative at first because at that time people weren't as familiar with monthly or yearly subscriptions as they are today. However, Mailbutler's features received a lot of praise.
How are you doing today and what does the future look like?
Mailbutler has never gone better. At the beginning of 2021, we expanded our team a lot, hiring more teammates to help make Mailbutler even better. We began focusing on a large website redesign, and pushed organic content, with more of a focus on our blog. Our monthly traffic has been steadily increasing and we're still testing the website to perfect it. As stated in the introductory paragraph, we have over 100,000 professionals using our services, and we grow every month!
Day to day, our team works flexibly using an agile workflow. This means that while each person is the expert in their particular field, they also have to be prepared to take on another job that may not fit directly into their area of expertise - but that's okay because all Mailbutler teammates are extremely talented and adaptable!
In both the short and long term, we hope to continue to grow and expand, continuing to offer the email extension that does it all to more and more business owners, freelancers, and professionals.
Through starting the business, have you learned anything particularly helpful or advantageous?
The most important thing I've learned through Mailbutler is that the new business model we introduced, Saas or subscription, was advantageous to us at the beginning. Although it wasn't that popular at the time, we like to think we had a hand in making it a popular model for digital services.
Present your idea as if the company and anything around it already exists. Fake it until you make it. Try to get as much information as possible from your future customer and ask them for feedback.
The coronavirus COVID-19 pandemic was of course a difficult time for everybody. I was worried that it would affect our business, but strangely, it seemed to work out well for us. As the pandemic hit and businesses were forced to go remote, we decided we would go fully remote forever: we gave up our lease at the Schöneberg office and told our employees that, if they wanted, they were able to work 100% remotely from home. This was a great step forward for us - we learned that we can work just as well, if not even better, without being in the office. We still have a room in a shared coworking space in Berlin, but there's no obligation to use it, and our employees are based all around Germany and the world!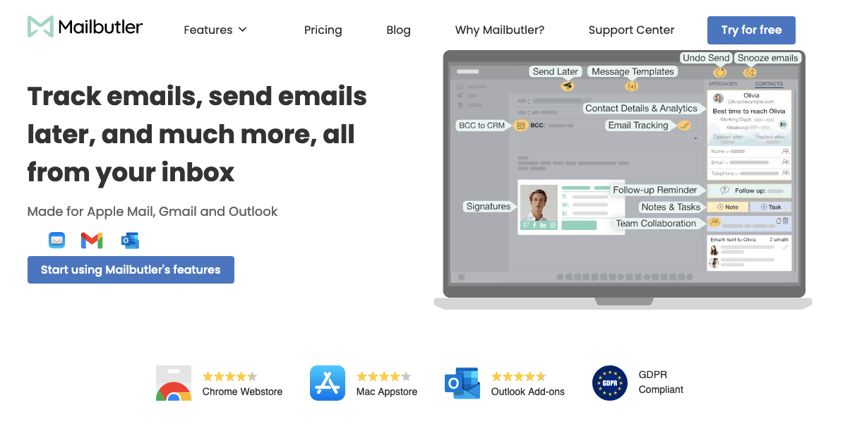 What platform/tools do you use for your business?
We are using many tools. Most important tools for us are:
We use so many tools for our business. Microsoft Teams is our main communication and organizing platform - that's where we hold meetings and chat with one another about projects. We use Confluence and Jira to collate information and organize our work into tickets and sprints to ensure we remain agile and focus on all the right things, day in, day out, every week, every month. We also work with Bitbucket and Recurly a lot, seeing as we have a subscription-based product.
On the marketing side, our marketing team uses everything from SEMrush to Google Optimise to, of course, Google Analytics to make sure we keep track of our numbers and that we're heading in the right direction. Our content team uses SEMrush for keyword research and we often collaborate on projects using Pages or Keynote.
What have been the most influential books, podcasts, or other resources?
Some of the best books on starting a business are the classic ones. Tools of Titans by Tim Ferriss is an excellent: it's a collection of interviews and tips from some of the giants of the corporate world.
Shoe Dog by Phil Knight, the founder of Nike, details Knight's rise as a business owner and how he managed to build a brand now known all over the world
And of course, in the modern world, being green is critical: Paul Hawken's The Ecology of Commerce is really interesting reading on this topic. I could go on all day about books I've read that have inspired me!
Advice for other entrepreneurs who want to get started or are just starting out?
I think there is one important thing you should do BEFORE you start searching for
Investors
Co-Founders
Lawyers to prepare contracts
Developer
Etc.
The first thing you should do: Sell your idea! Yes, sell it!
It's great when you already presented your idea to friends and family and asked them for feedback. But just talking about it is not enough, because people won't be fully honest with you.
Go out and convince a potential customer to pay real money for your product/service. Even so, there isn't anything yet you can sell.
It is also not enough to only hear "Oh, what a nice business idea. I WOULD pay for it".
Present your idea as if the company and anything around it already exists. Fake it until you make it. Try to get as much information as possible from your future customer and ask them for feedback.
This would be the first proof for you that there is a market for your idea.
Are you looking to hire for certain positions right now?
We're often looking to hire. You can head over to our Careers Page for current open roles and to find out more about our company and what we stand for. Our jobs vary, from being part-time to full-time, and, as stated, they are all completely remote.
Where can we go to learn more?
The best place you can find out more about Mailbutler is on the Mailbutler website. It's an all-in-one source for all information about our company, including our product's features, our team, our blog, our careers, our package deals - everything. We do have Facebook, Twitter, and LinkedIn which sometimes post on, but most of our clients do their work through email (as you might expect!) so if you need something specific, you can always email us at [email protected].
-
Tobias Knobl, Founder of Mailbutler GmbH
Want to start your own business?
Hey! 👋I'm Pat Walls, the founder of Starter Story.
We interview successful business owners and share the stories behind their business. By sharing these stories, we want to help you get started.
Interested in starting your own business? Join Starter Story Premium to get the greatest companion to starting and growing your business:
Connect + get advice from successful entrepreneurs
Step by step guides on how to start and grow
Exclusive and early access to the best case studies on the web
And much more!
PROMOTED
Did you know that brands using Klaviyo average a 95x ROI?
Email, SMS, and more — Klaviyo brings your marketing all together, fueling growth without burning through time and resources.
Deliver more relevant email and text messages — powered by your data. Klaviyo helps you turn one-time buyers into repeat customers with all the power of an enterprise solution and none of the complexity.
Join Brumate, Beardbrand, and the 265,000 other businesses using Klaviyo to grow their online sales.
Starter Story
Wanna see 52 business ideas you can start with less than $1,000?
Join our free weekly newsletter and get them right now.