I Started A $120K/Year Salesforce Consultancy Business [From India]
•
Published: December 9th, 2021
Start A Salesforce Consulting Company
Hello! Who are you and what business did you start?
Hi! My name is Piyush Singhal, and I am the co-founder and CEO of HIC Global Solutions, a registered partner of Salesforce. We started HIC Global Solutions in the year 2015. Just recently, we celebrated our sixth anniversary!
We provide the best of Salesforce services to our clients all across the globe. Just a while ago, we expanded our operations to the Canadian market. And, with that, we have our offices in four different locations around the world- the US, UK, Canada, and India.
The primary reason why our clients like us are that we under-commit and overdeliver. We believe in bragging less and giving more! We mostly work with enterprises through partnerships that we have all across the world and with customers that are just starting to use Salesforce CRM.
We provide our customers with out-of-the-box Salesforce services. We cater to clients across all industries be it, IT, nonprofits, manufacturing, retail, insurance, or education. We have clients of all sizes; SMBs or large organizations. We provided our agile and thoughtful Salesforce solutions to our clients One Inc and Worksource, recently, to name a few.
After serving the needs of multiple clients across the globe, we are at a pretty good spot now. Our estimated yearly revenue today stands at $8M per year.
We provide them with the utmost care and growth plans so that they get to know the full potential of Salesforce technologies and automation and get a clear view of their next deals and track customers.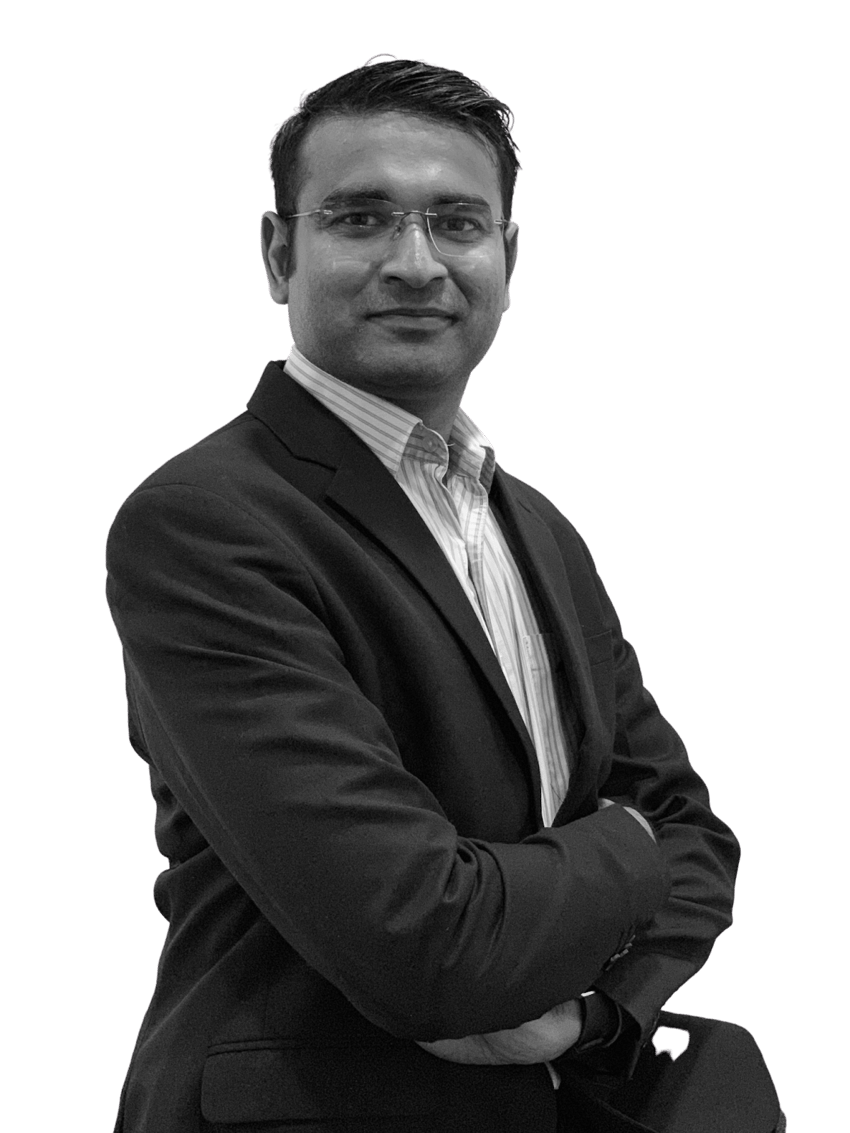 What's your backstory and how did you come up with the idea?
I come from a technology background. I was/am always keen to learn about technology and always had entrepreneurship ideas. Before starting HIC Global Solutions, I worked in different areas of technology. I started my first company, Plan B projects when I was just 19 years old. We used to provide services like creating robot workshops, and we also used to provide training to college-level students.
Then, I started with another venture with one of my college friends, where we were providing data processing to companies all over India. Meanwhile, I was also working with a nonprofit. That's how I got the spark in me to help people and various communities.
Also, at HIC, we do several CSR activities on things that are close to my heart or communities that I think need more attention and help.
Further, I have also worked with big technology giants in India like, HCL who are in data management. However, I was always excited about being an entrepreneur and doing something with technology, and at heart, I have something for nonprofits as well.
I am a technology manic, and I keep reading about stuff in and around technology. I was always interested in reading about Salesforce and Marc Benioff's (Salesforce's CEO) journey. I would not say that I didn't try my hands on other CRMs. I did.
I created HIC Global Solutions after working with multiple CRMs, after knowing the potential of Salesforce and how it helps businesses of all sizes. So, I thought why not just help businesses who want to succeed with Salesforce. Everything about Salesforce was good, and this is why it is the world's number 1 CRM software. The growth we saw with Salesforce in our first year was something that made us stick with it till now. We got many projects and very good clients in our initial year. Then, after doing all the formalities from Salesforce's end, we became a registered Salesforce partner.
Our aha moment or eureka moment was when we were able to hire people to our teams and pay their salaries. That was something big for me! Another aha moment was when we did our first activity helping our community. It was our company's anniversary, and we spent the day in a nonprofit organization with children around us. We celebrated the day with them, and had cake! It was an aha moment for me.
More than 60% of our customers come from our partnership with Salesforce and referrals.
Our financial condition! Aah! We were bootstrapped. We borrowed money to rent out the apartment (which was our office, an 8/8 room!), lunches, and our devices, gadgets. I mean, I wouldn't say it was bad-bad condition because it was what we wanted. We had a lot of fun initially when I started my first venture, where I got an idea about how we would succeed with a new business. But yes, I would say we were a bit reluctant about hiring new people as we weren't sure how we'll be able to pay their salaries to match their skills.
Describe the process of launching the business.
HIC Global Solutions never had a launch-launch kind of stuff! It was us, a bunch of people who met around 6 to 7 years ago, very young, very enthusiastic, and eager to learn. We used to work in a little apartment, we never thought about what our future would look like.
Initially, we had a team of four members that were handling everything. One of them was looking after development & HR. Another person was handling all the finances.
Then, we also had a Chief Technology Officer (CTO) who handled all the technology-related issues, new ideas, and implementation. And I was taking care of the operations and development. And guess what? These guys are still a major part of my team after all these years.
We found that in the Salesforce industry, the ideas from the customers are not welcomed. And, everybody was fitting things on the same size, and nobody cared about what a customer could do with Salesforce. Secondly, when it comes to businesses, nobody entertained ideas like keeping our employees first and customers second. Then, we thought why not do it!
Initially, we were working at one of our partners' apartments, then we were able to hire a bunch of people. We were working in an 8/8 room. We were running our operations from there. Our initial cost of getting everything up and running was nearly $10K. We struggled in the first year which is the pattern of most startups. But then, we got our first break from a customer in the US. At that time, we were doing multiple CRMs, such as Zoho CRM, Sugar CRM, and Salesforce CRM. However, we stuck with Salesforce after our first break. We have seen tremendous growth both in our careers and in people who have been with us.
Since launch, what has worked to attract and retain customers?
So, what we started with was to fill a void in the Sales or Service industry as customers were unable to realize the potential of Salesforce. Mainly because of lack of knowledge or their unwillingness to try something new.
Keep track of your performances and measure growth at frequent intervals.
Our approach is to save everybody a bit of their time by reusing apps that are out there or using the Salesforce built-in functionality for creating automation reports and everything else. Further, we do not 100% focus as a priority to write code when we are analyzing customer solutions or something like that.
Our business has mostly grown on word of mouth or referrals. We have maintained good relations with our old customers, so that helps in getting us more customers. We work well, and people recommend us. Not to forget, our blog posts have also helped us attract customers to our website, creating backlinks, timely SEO monitoring, and social media helps us attract new customers.
More than 60% of our customers come from our partnership with Salesforce and referrals. The rest of them come from the marketing efforts that we do across all platforms. For example- LinkedIn, Twitter, etc.
Our process is still the same since we laid the foundation of HIC. We understand what the customers need and not what we want to sell! We have a five-step process. To begin with, we evaluate our customer's Salesforce requirements, then give them an estimated project cost, we do the development, get their approval, and in the end, we provide them with the best post-release support.
Our customers feel that they are getting growth, good returns on their investment, and success with us. This is why we don't need to bring back our existing customers; they automatically come to us.
We have retained a great percentage of our customers. As I said, we started with filling the gap, but sadly we haven't inspired a lot of companies to replicate the results we deliver with our services. The gap is still there! Customers keep coming back to us because no other partner is working in the same way that we are doing. But things have changed quite a bit.
How are you doing today and what does the future look like?
Today, we are doing well. If I go down memory lane, then I would say the word "grown" has a new definition for me! We have seen ourselves working in a small room, renting out everything- the devices, food, machines. And, today, we have expanded ourselves to four different locations across the globe.
We have delivered 200+ successful Salesforce projects. We have created four beautiful apps. We have so many happy clients, we've received great feedback, and we rank on the Salesforce AppExchange. We have such brilliant talents in our team, and we can pay them! And that's huge for me!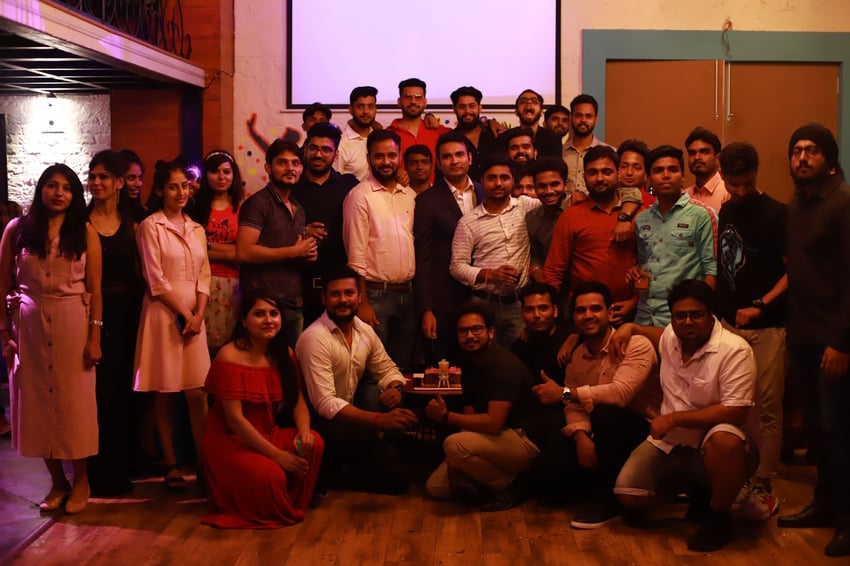 For the future part, I don't think we should stress upon how the future would look like. Trust me, I never thought that HIC would ever be at this place. If I wasn't doing what I loved or doing my hard work back then, I wouldn't have been able to enjoy this time or the success. So, always take every day as a new opportunity to learn, to deliver, and to succeed. Everything will fall into place. It might take some time but it will happen. We saw growth, and our business became profitable within one year. But for some, the time could be more or even less.
So, don't stop hustling, keep things moving, and you will see the growth! Do what you like, and your future will be made!
Through starting the business, have you learned anything particularly helpful or advantageous?
Always keep the interest of your customers first. Good customer feedback would help you in getting more customers. Know how you'd be able to help them. Always be familiar with the developments in the technologies you work with.
Also, don't be afraid to take risks. Don't be afraid of hiring freshers! I would say they can probably be more efficient and talented than anybody else. Keep track of your performances and measure growth at frequent intervals. Know what your customers like and how you'd serve them better with technology.
Always make it a habit to know what your customers would like you to implement. How you can serve them better, and this is how you would be able to retain customers and do well in terms of business.
What platform/tools do you use for your business?
What have been the most influential books, podcasts, or other resources?
I am not an avid reader. However, I am liking these two books currently. First is Mindset by Dr Carol S. Dweck. This book defines the mindsets of people; those who have a 'fixed' mindset and those who have a 'growth' mindset. And the other is Get Sh*t Done by Lauris Liberts, Startup Vitamins. It's a great book if you want to eliminate the causes of procrastination, just like I do!
Advice for other entrepreneurs who want to get started or are just starting out?
One thing that I swear by is to do good, and the goodwill happens to you. To all the aspiring entrepreneurs, don't stress about the future. Don't think about how much money you're going to make in a few years. Just focus. Focus on what you love, what you want to deliver, and how it is going to help your customers/users. Keep on learning new things and improving your existing skills.
Good things will happen; not initially, but eventually. It might take one year or two years, but it will happen. Never lose hope or leave things hanging midway. Have faith, and things will fall into place.
Are you looking to hire for certain positions right now?
Yes! We are always on the lookout for hiring new people for our teams. Check out our career opportunities here.
Where can we go to learn more?
If you have any questions or comments, drop a comment below!
-
Piyush Singhal, Founder of HIC GLOBAL SOLUTIONS
Want to find more ideas that make money?
Hey! 👋 I'm Pat Walls, the founder of Starter Story.
Get our 5-minute email newsletter packed with business ideas and money-making opportunities, backed by real-life case studies.