Thank you Klaviyo for sponsoring Starter Story ❤️
Turn one-time buyers into repeat customers. Try the platform loved by 265,000 brands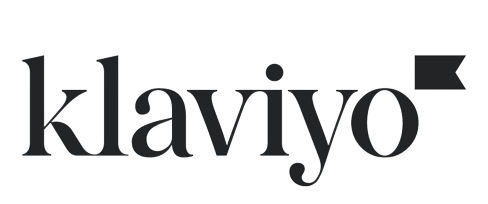 I Raised 6 Figures And Built A $140K/Year Money Transfer Comparison Website
Start A Money Transfer Service
Hello! Who are you and what business did you start?
My name is Jonathan Merry, I'm 25 years old and I started the comparison website, MoneyTransfers.com. For as long as I can remember I have always been a very driven individual and confident in my abilities. I guess you could say the entrepreneurial mindset was ingrained in me from an early age because it certainly runs in my family. My Mum founded a homeless charity in East London and both my brothers started their own companies too.
Having grown up seeing my mother at the helm of a public-spirited organization that provided a service for those in need, I learned the value of building a company focused on helping individuals. Although remittance advice is not on the same scale as a homeless charity, I instinctively knew I wanted to run a business that helped its customer base.
My professional background is in web development and I started out working for a company that operated several comparison sites in the foreign exchange trading space, so I learned all about affiliate and comparison operations during my time there. I worked as a web developer for several years before moving into a digital marketing role at a start-up. From there I progressed through the ranks and began working in a Paid Search Manager role, before pivoting into Product Placement.
I always built and ran my own websites in the background: before I launched MoneyTransfers.com I built a comparison website that allowed users to compare different cryptocurrency gaming products; but this was before crypto and bitcoin had really taken off.
In 2019 I decided to take the plunge and start my own business. From then to now, in the final quarter of 2021, I can really appreciate the immense growth of MoneyTransfers. At this point we are reporting average monthly revenue of around £2.5m of funds transferred from the traffic we drive to our partners, generating upwards of 2,500 new customers for our partners each month.
​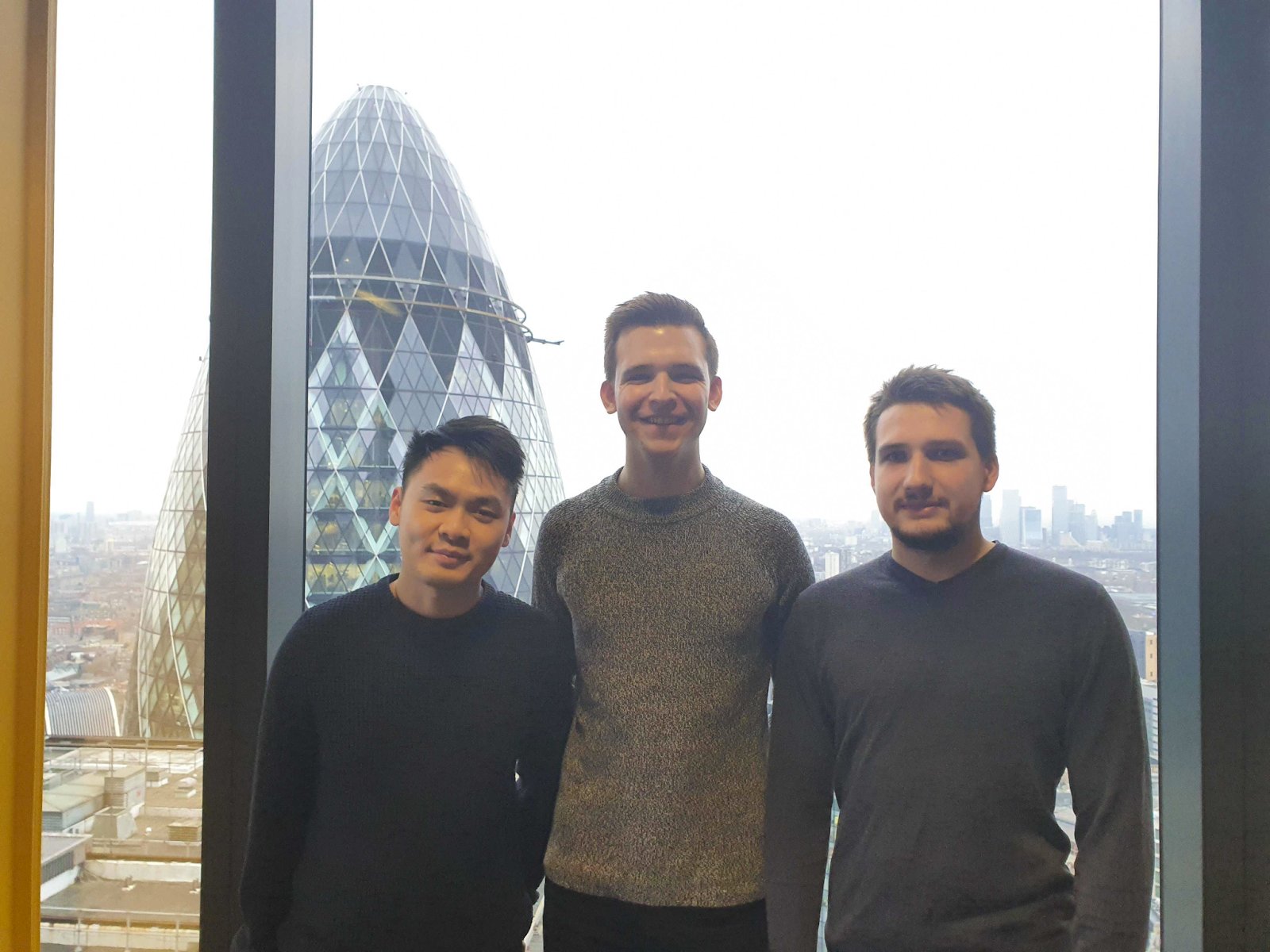 What's your backstory and how did you come up with the idea?
MoneyTransfers.com, as the domain name suggests, is a website focused on providing information about money transfers. Designed to be a comparison site, MT helps users save money when sending money. I have always been drawn to the concept of a comparison website, as a business model, because I like the fact they give users different options and put the power in their hands.
After several difficult experiences sending money abroad to friends and members of my family, some of whom had temporarily relocated to Uganda, I began to notice there was a gap in the market for money transfers comparison sites. I had seen firsthand how confusing and opaque the world of online remittances was, particularly when arranging money transfers through banks. Sometimes you do not know how much you will be charged for a transfer until the very end of the process when you are hit with two different charges in the form of exchange rate markups and transfer fees.
I investigated the overall cost of sending money with banks and discovered fees incurred could amount to 9%, while the cheapest money transfer provider offered similar services for a fee of 0.5%. During this research phase, I discovered most providers don't list their fees until you sign up or talk to them on the phone. This means users are spending an unnecessary amount of time comparing different operators and as a result, most people don't bother. There was minimal competition and from what I could gather, we could do a better job of providing comparisons, which is how I decided to explore the money transfers space.
The people who send money overseas regularly tend to be working professionals living overseas, some of them working in low-income professions, and these are the individuals who are hit hardest by fees. For example, those sending money home every month, will notice fees beginning to add up. On the other hand, customers with sizable wealth who are transferring large sums of money abroad often have the luxury of using an FX broker, and fees may not have as much of a detrimental impact on their transfer.
I have learned that what I would like to share with others is to not confuse "being busy" with "being productive."
Take us through the process of designing, prototyping, and manufacturing your first product.
In early 2019 I put together a small team; myself as CEO, Armon Bigham as CTO, and Artiom Pucinskjj as SEO Specialist. We originally had ideas for 2 - 3 different websites and planned to launch several companies, but it quickly became clear that MoneyTransfers was the winning formula with real potential. The other ideas we had didn't ignite the same enthusiasm from each of us and we appeared to have a shared vision of how MoneyTransfers should work.
The website is a very simple design, with a straightforward user journey. Users seeking information about "money transfers" land on our site, enter the details of their transfer into our comparison widget (where they are sending from, where they are sending to and the amount they are sending), and use the results to weigh up their options.
The landing page of our search results is where everything happens so we try our best to optimize it and clearly display all exchange rates. In essence, it is up to the user to decide where they want to navigate from the landing page, our job is to provide as much relevant, carefully curated information as possible. We don't want to guide our readers too much but at the same time, we want to make it easy for them to find the information they need.
In our industry, the impetus is on three key questions: Where are you sending money to? Where are you sending money from? How much money are you sending? We have plans to evolve this formula to include other search factors, making it a one-stop shop for customers sending money abroad for a plethora of reasons.
Describe the process of launching the business.
We raised seed funding from Kinetic Investments at the inception of MoneyTransfers.com, like Angel Investors, receiving a six-figure accelerator fund in May 2019. From there the process was quick and easy, we presented a business plan and negotiated investment amount and equity.
Initially, we focused on paid marketing, which produced a solid volume of traffic, but it was unsustainable due to the expense. We monetized the website via partnership agreements with money transfer companies such as TorFX, Xe, and WorldRemit, which means we get a commission every time a new user signs up and transfers money via our referral link. It took us around 6 months before we saw organic acquisition and after 2 years I can confidently say we have established ourselves as a trusted brand within the money transfers space.
The financial situation of the company has, at times, been difficult to sustain, purely because it is not a super high revenue industry. However, we are now at a point where we are profitable and more secure in our sources of customer acquisition.
I am really proud of the core objective of MoneyTransfers: we want to help people and whenever you're comparing your options, you are always going to save money. Travel money is next on our agenda, we hope to explore that market soon.
Since launch, what has worked to attract and retain customers?
Due to the nature of our customer journey, we do not collect user data which means we do not have access to forms of free marketing. We have found some users visit us once, finding the information they need and bouncing, so acquiring more users and working out how to retain them is a work in progress.
I believe the usability of our tool is what brings users back, it is simple and easy to use. We are not a huge brand yet, but we're making a difference, and currently seeing an average of 200,000 users per month. Last month the site had 175,000 visitors and 90% of this figure was new visitors. At present, the traffic source split is 92% organic search, 6% direct, and 2% referral.
Digital PR campaigns have helped get our name out there and attract customers. During the pandemic we focused on the impact COVID was having on global remittances, putting together reports such as How COVID-19 Affected the Money Transfer Industry and How to Avoid COVID-19 Related Scams.
Another outreach tactic we focus on is creating PR campaigns aimed at the expat community which has increased traffic greatly. These campaigns include remittance advice and moving guides for expats who have relocated to foreign countries, as well as information about foreign bank accounts and receiving inheritance or pension money overseas. We recently published a report that looks at Flying home for Christmas:How 2021 will compare with 2020 for Brits abroad.
How are you doing today and what does the future look like?
I am doing well, but today I am a little tired because I am trying to wake up slightly earlier to make the most of my mornings. In terms of the company, we are in a good place and the future looks promising. We have expanded to a point where we have multiple websites, so we are clearly doing something right.
Right now we are a search-heavy business: users search for specific terms and we appear in the results. I want us to expand beyond that and the growth I am hungry for will be satiated by testing out further marketing channels such as Facebook, Twitter, TikTok, etc. This will require a whole new strategy and approach, possibly even a new product, but it is something we will be exploring in the future.
Through starting the business, have you learned anything particularly helpful or advantageous?
I have undoubtedly changed as a person since becoming a business owner. The things that would keep me awake two and a half years ago simply don't have the same hold over me anymore. I've learned that there are new challenges every day so it's not worth sweating the small stuff anymore.
I have also learned that it's easy to start a new project; the ability to see it through to the end is the hard part. The sheer effort and manpower required to see a project through to completion is a challenge in itself.
Learning to delegate is a skill I am constantly trying to refine. I am also learning how best to manage a team which means identifying the processes that must be put in place for the sake of productivity. However, after working for big corporate organizations, you realize the slow-moving pace these companies operate at is due to a bureautic approach to processes that can often stand in the way of productivity. It's important to find a happy medium and I enjoy navigating those situations when they arise.
When there were just three or four of us on the MoneyTransfers team, it was almost like things moved too quickly sometimes, which has taught me to appreciate friction from a wider team with multiple perspectives to consider.
What platform/tools do you use for your business?
MoneyTransfers.com relies heavily on Google Analytics - the whole G Suite actually - Monday.com and Slack. I spend most of my time speaking with members of my team via Google Meet and Slack.
For me personally, Evernote is one of my favorite organizational tools that helps me keep track of different tasks; note-taking is the most important thing for me. Making lists is how I stay organized.
What have been the most influential books, podcasts, or other resources?
I don't listen to podcasts but I do like to read, both fiction and nonfiction, as well as listening to audiobooks. I am inspired by all types of books and I try to switch up the genres I consume because I find if you become too focused on the self-improvement category you end not having any time to actually act on any of the lessons you have learned.
For instance, I recently read Atomic Habits by James Clear which was a really good book. I am currently listening to Jordan Peterson's book, 12 Rules of Life, and I'm enjoying learning about the practical advice he has on some of life's most difficult questions.
I'm also reading Surrounded by Bad Bosses by Thomas Erikson. It's all about different management skills and personality types, two topics I am greatly interested in learning more about.
Advice for other entrepreneurs who want to get started or are just starting out?
I did not realize until it happened, just how restricted I am by my own energy levels and what I wanted to achieve vs what I have done so far. How I would approve upon that going forward, appears to all be down to planning. I have learned the value of putting systems and processes in place, ensuring that these are maintained and followed is imperative. Improving by 0.1% is what gets you to the top and I'm still trying to learn to keep that in mind rather than focusing on new shiny things.
One lesson I have learned that I would like to share with others is to not confuse "being busy" with "being productive." You may think it is good to be busy, but in fact, you may only be busy because you are not planning properly. It is easy to get sucked into day-to-day operations and be reactive to certain scenarios, but it is OK to say "No", even if it feels unnatural to do so at first; it's all part of preserving your time and energy.
Are you looking to hire for certain positions right now?
I am really happy with how the MoneyTransfers team; each member of the team is an expert in their respective field and there's a real sense of collaboration across the board. That being said, we are always eager to strike up new connections with other like-minded professionals, albeit in the financial services sector or beyond, and individuals can get in touch with us via social media or by emailing our Executive Assistant, Chantal, at [email protected].
Where can we go to learn more?
Visit the MoneyTransfers website to take our comparison widget for a spin and learn more about remittance advice we provide through our Company Reviews, Bank Reviews, Brand Comparisons, and Expat Guides. Elsewhere, you can find us on Twitter and LinkedIn.
-
Jonathan Merry , Founder of MoneyTransfers.com
Want to start your own business?
Hey! 👋I'm Pat Walls, the founder of Starter Story.
We interview successful business owners and share the stories behind their business. By sharing these stories, we want to help you get started.
Interested in starting your own business? Join Starter Story Premium to get the greatest companion to starting and growing your business:
Connect + get advice from successful entrepreneurs
Step by step guides on how to start and grow
Exclusive and early access to the best case studies on the web
And much more!
PROMOTED
Did you know that brands using Klaviyo average a 95x ROI?
Email, SMS, and more — Klaviyo brings your marketing all together, fueling growth without burning through time and resources.
Deliver more relevant email and text messages — powered by your data. Klaviyo helps you turn one-time buyers into repeat customers with all the power of an enterprise solution and none of the complexity.
Join Brumate, Beardbrand, and the 265,000 other businesses using Klaviyo to grow their online sales.
Starter Story
Wanna see 52 business ideas you can start with less than $1,000?
Join our free weekly newsletter and get them right now.