I Learned To Say No To Other Projects & Focused On Growing My $600K/Year SMS Platform
•
Published: December 18th, 2021
Start A Messaging Platform Business
Hello! Who are you and what business did you start?
Hello! My name is Boris and I have been a serial entrepreneur for more than 15 years by conviction. I believe that I live better and I am "happier" as an entrepreneur. I will try to explain my reasons and how I came to this conclusion in this interview.
In these years I have created or been involved in more than 12 mostly failed projects. Currently, I am 100% focused on LabsMobile, one of the first personal projects I founded in 2009.
LabsMobile is an SMS platform for companies. Yes, I know, it's a somewhat vintage or old-school communication channel but I'm sure you receive really important SMS daily and you read them in their entirety.
We currently have more than 12,000 corporate accounts distributed among Spain, Mexico, Colombia, Peru. Chile, Argentina, etc. Most of them are small and medium-sized companies that regularly use our SMS communication platform. The type of customer (small accounts) and recurring purchases are the basis of the project's revenue.
I'm already in my 40's and therefore I'm a senior entrepreneur and somewhat atypical. I try to create small personal projects where I can retire. No big marketing operations to attract investors. Just companies that work and where people feel motivated and at ease.
After so many years, I am still passionate about being an entrepreneur. If I had to say the reasons, it would be freedom and motivation.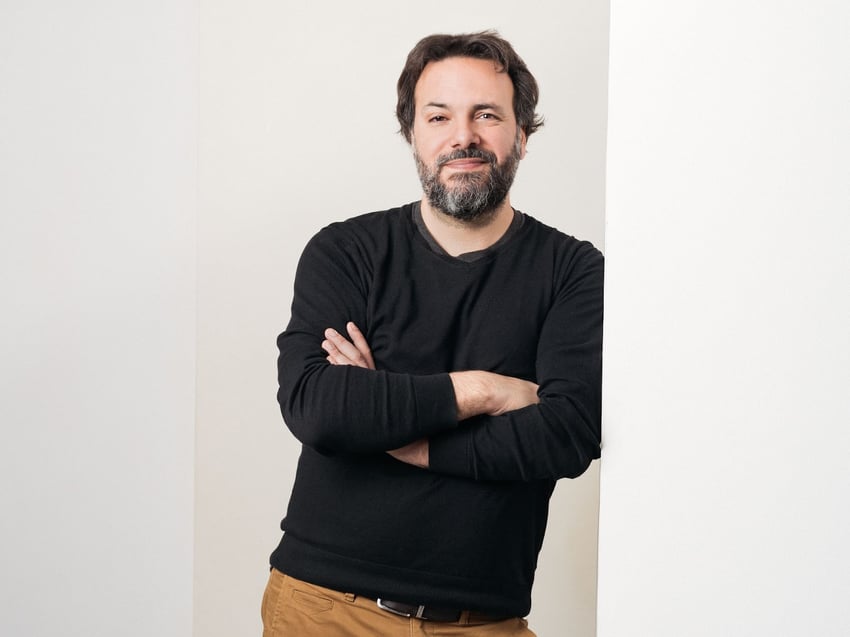 What's your backstory and how did you come up with the idea?
My profile is mainly technical. After finishing my studies as a Computer Engineer I did several projects in various fields such as logistics and security in obsolete technologies such as Windows Pocket PC or BlackBerry.
But it was in one of the last work experiences I had that I discovered the world of mobile marketing and corporate communication. Since then I have dedicated my career to this sector for the last 10 years.
Although those last companies were not as successful as expected, I learned a lot about mobile technologies such as SMS. Despite many expert opinions that SMS was doomed, I always bet very strongly on this channel that is still valid today for many uses.
Even today, after many years, there is no universal mobile communication channel (compatible with any device worldwide without installing any software), with direct delivery to the recipient's hand, immediate, and with a reading rate of 98%. As LabsMobile likes to say, it is "efficient communication".
If I were to repeat this process of creating a project again I would invest more in marketing and customer acquisition to validate and greatly accelerate the growth of the project.
In LabsMobile I also thought of a different business model. Create a self-manageable SaaS platform so that any user could easily make their sendings at a reduced cost.
Instead of investing so much time and resources in attracting large accounts or corporations, the idea was to create a very good platform for all those anonymous companies (small, medium, freelancers, and why not also large accounts) that surely also have SMS communication needs.
And that's how I was sure that I had a valid idea and business model. Many of the small accounts, although they did not make large purchases, were produced autonomously and recurrently. In this way, a snowball effect is created, where every month new purchases are added to those of existing customers. Turnover is therefore very solid because of the thousands of different customers and increases progressively.
The keys were to remove any barriers and think about scalability. Specifically:
An application is so easy and intuitive that even a child or my mother could use it.
Simple and affordable pricing model for anyone ("pay only per message sent with a minimum purchase of 9€ to be consumed within18 months").
Validation was quick as many of the company managers to whom I explained the idea were enthusiastic and were testing the first versions. Some of them are still LabsMobile customers 12 years later.
Take us through the process of designing, prototyping, and manufacturing your first product.
The initial prototype had a development time of 6 months. That was our MVP (Minimum Viable Product) and the whole process was guided by the advice and tests of future users who had already been selected for this task.
Due to the simplicity and ease of use that the platform had to have, I had the invaluable help of non-digital users like my mother, who redesigned much of the initial UX/UI.
I had the strong conviction to have the minimum initial expenses. Therefore, I only paid €3,006 that a "Sociedad Limitada" in Spain costs and an administrative manager who took care of the minimum legal formalities. That left me free to focus on developing the technical platform.
Therefore, I started the project without an office, with a computer that I already owned, and only with the capital of my hours that were invested in the project in an almost unlimited way.
During those months my life was supported by the little savings I had and by the unemployment benefits that I capitalized on. This is an option available to any unemployed person in Spain and consists of converting the monthly unemployment benefit and investing it in a project.
The development costs were the hours of 3 developers during those 6 months in which we worked in shifts of up to 15 hours. This cost was paid by contributions from the initial partners (family & friends) and was partially paid off 2 years later.
This was my first venture. Although I had already had some responsible role, the experience of creating something of your own and living from it is different. The motivation, vertigo, and adrenaline of the first days and months are what convinced me that this was the way I wanted to live and work.
But if I were to repeat this process of creating a project again I would invest more in marketing and customer acquisition to validate and greatly accelerate the growth of the project.
Describe the process of launching the business.
The first years of the project were very hard. As a technician guy, I dedicated most of my efforts and resources to have the best SaaS platform possible. But we neglected important aspects such as marketing, commercials, tariffs, etc.
It was very costly to find the keys to the business. In particular, how to attract new customers and make our platform known. I realized that B2B customer acquisition is very complex and requires a lot of resources and great professionals.
In the beginning, the acquisition of customers was very slow and was done with the poor positioning of the commercial website and a minimal and poorly managed budget in Adwords. On average we had between 20 and 50 new accounts per month during the first years.
There were many trials and errors in the search for customers. Some of the failed recruitment techniques were:
Attendance at trade shows and in-person events.
Meetings and efforts with some large accounts.
Worldwide SEM campaigns, without clear segmentation and metrics.
Telemarketing campaigns that attempted to contact key prospects by phone or email.
Not having things clear in the customer acquisition process greatly penalized the development of the business, especially with the very limited resources we had. In addition, with such a small average ticket per customer (from 9€), a very high customer base is required for the project to be sustainable.
It wasn't until we added an acquisition specialist to the team that recruitment improved substantially. Areas such as analysis, metrics, investments, rates, account typology and qualification, etc. were professionalized. All of this has meant that we now know that we recover any SEM investment after 6 months and that we have multiplied SEO registrations by a factor of five.
The low initial viability made me undertake other projects and this was one of the big mistakes. My little involvement in LabsMobile resulted in agony for the project that was stagnant for years. It was in 2014 when I decided to bet again on LabsMobile and that commitment has been what has led the project to what it is now.
Since launch, what has worked to attract and retain customers?
During the last years the project has grown thanks to the resources (economic and human) dedicated to the customer acquisition, always without forgetting the keys or fundamentals of the project:
Easy and simple platform in constant evolution.
Simple, fair, and barrier-free rates, adjusted to the needs of any user.
Customer acquisition is B2B and focuses on carefully studied SEO/SEM processes. All metrics and campaigns are measured and studied in detail to obtain results and conclusions.
In our case, we studied possible target countries taking into account multiple factors:
The particularities of the SMS sector (prices per SMS, routes, possible suppliers, local operators' policies, etc.).
Socio-economic environment (business potential of the country, language support, payment methods, etc.).
SEM acquisition cost. In particular the cost per click of the keywords that can work. In our case, we have many potential customers from many parts of the world and from many sectors who are potential customers or may be interested in sending SMS messages. SEM networks (such as Google Adwords) allow us to suggest our platform only to those users or companies that are actively searching for this type of service. To filter, even more, we carry out studies of the best times, days, budgets, keywords, ads, etc. that can improve results.
Once all these variables have been validated, we test with an initial budget (about 5.000€/month) the feasibility of the acquisition.
These tests have confirmed for example that it is unfeasible to carry out campaigns in many European countries because of the high SEM costs. However, it is possible in other areas such as LATAM where we also have an advantage as a common communicative area (Spanish) that brings us closer to our customers.
In all cases and constantly we analyze the purchases made by each new account and it is imputed to the month in which it was captured. In this way, we have a very important statistic which is the amount that we collect for the accounts registered each month. A study confirms that on average from the sixth month onwards we have already recovered the investment made and we begin to make a profit with the recurring purchases of these customers. In this way every month we redefine objectives and every 6 months we consider the structure of our customer acquisition.
Within the customer acquisition, we include the onboarding process in the platform. This process has been constantly improved and redefined to provide the best possible user experience (including support, validation, information, and free trial).
Thanks to this constant innovation and customer acquisition research, we have been able to internationalize the project to new countries. We currently serve more than 10,000 companies in more than 20 countries, including Spain, Mexico, Colombia, Peru, Chile, etc.
One of the keys to the project is the recurrence of purchases. That is if a customer is satisfied with the SMS channel and with LabsMobile, he will buy repeatedly and indefinitely over time. This together with a good customer acquisition makes the snowball effect about turnover and results.
But to achieve this effect we must never forget the loyalty of current users. At Labsmobile, user loyalty and retention has been focused on:
More accessible support and better resources (FAQs, tutorials, etc.).
Platform reliability and SMS routing quality.
Updating legislation and technological changes.
How are you doing today and what does the future look like?
For about 7 years LabsMobile has been improving its numbers year after year with increases of more than 20% in turnover. I believe this has been the result of hard learning and trial/error focusing efforts on customer acquisition and loyalty but without losing sight of the keys and key ideas of the business model.
Today we continue to explore new possibilities to expand customer acquisition to other markets (in LATAM and Europe) and also to perfect the methods of communication, training, and customer service.
Much of the profit from the project is reinvested in improving processes and incorporating new human capital into the project. This progressive increase is very slow but without external ties and in a very sustainable way.
Nevertheless, LabsMobile is still a small player within the sector. There has been a concentration process that has made us have fewer direct competitors but much larger. We continue to grow and face large projects that multiply by 1,000 our number of employees or that can offer a complex and immense multi-channel product catalog. We're capitalizing on the niche of being the single-channel SMS specialist by doing quite well in specific markets.
The future looks very promising following the current trend and initiating the development of a new platform next year.
After more than 10 years with the same platform, we will finally create a new platform in 2022. After many studies, we believe that there is space that is not being covered for promotional marketing platforms.
Therefore, we will create a multichannel communication platform for small businesses and small custom solutions focused on marketing and eCommerce. In this way, we will leverage our existing customer base and be able to offer them a more complete and up-to-date platform with new technologies.
The technological challenge of this new platform will be to preserve the simplicity and ease of use characteristic of LabsMobile together with the multiple possibilities of bidirectional and multimedia communication technologies such as Whatsapp Business API, Telegram, or RCS.
Through starting the business, have you learned anything particularly helpful or advantageous?
One of the main lessons learned in my career is to know how to say "no". On many occasions, I have helped or been involved in projects that I was excited about. But the feeling has always been of not doing well on any of the assigned tasks due to time or lack of dedication.
All these parallel projects have distracted me and have been detrimental to main projects such as LabsMobile. Therefore one of the best decisions has been to give up many commitments, proposals, or jobs. Focus 100% on what is now my main project.
About funding, I have to say that although LabsMobile has not sought external funding, if I were to create the project again I would seek to have greater initial resources without losing control of the project. In this way, the development of the initial phases is accelerated and the business model is validated much earlier.
In small projects or an initial stage with a small team, it is essential to have multidisciplinary people where one does not reach the other. So although I have a technical profile I have done and continue to do commercial, administrative, user support, human resources, etc. tasks.
In addition, this vision of the different areas gives me and my team a general vision, identifying each one even more with the day-to-day of the project.
What platform/tools do you use for your business?
Being a project led by technicians we like to make our solutions or adapt open-source software. For the development of the platform, we have historically used the PHP environment with frameworks such as Zend or Yii.
We also use Node.js for the backend of the platform and ReactJS for the new UI developments.
In addition, being LabsMobile a SaaS in real time we monitor our servers with NewRelic and UptimeRobot.
We use some integrations that nowadays have become basic for our business like Postmark (for transactional emails) or Sift (to detect users with not very good intentions). The payment processing platforms we use at LabsMobile are Stripe, Coinbase Commerce and Ebanx.
When it comes to supporting and customer service we use the Freshworks platform (with its Freshdesk and Freshchat products). In addition to a must-have integration with Slack that alerts the support team of any validation, alert, or event occurring on the platform.
The business and marketing tools we use are summarized in the CRM Odoo Community Edition, Trello, Calendly, Loom, Zapier, uProc, Semrush and Sistrix.
Finally, a special mention to Tree-Nation with whom we have been able to be a CO2 neutral platform and we are expanding our virtual forest every month. Every SMS sent by LabsMobile helps in reforestation near our customers and mitigates the effect of climate change.
What have been the most influential books, podcasts, or other resources?
I recommend any entrepreneur to read The Little Black Book of Entrepreneurship at least once a year. I wish I had discovered this book much earlier! It would have saved me thousands of euros, many frustrations, and lost years.
This book explains, according to the experience of the expert Fernando Trias de Bes, the main mistakes that most entrepreneurs make frequently and repeatedly. Essential!
In my case, the main mistakes I have made and that I recommend avoiding are:
Employ friends or acquaintances who do not meet the ideal profile.
Not making an adequate or complete partners' agreement at the beginning of the project.
Not sufficiently validating a business idea or how it will be sold.
Thinking that one's own time or hours are worthless.
Advice for other entrepreneurs who want to get started or are just starting out?
In relation to the entrepreneurial world, my advice would be to stop thinking about marketing operations designed for financing rounds and try to create disruptive projects that bill and are viable.
The results and increases in turnover in recent years are very good. But I believe that these results are only a consequence of something much more important: the motivation and cohesion of the team that feels ownership of the project.
Regarding the design of a technological project (especially SaaS platforms), I believe that we should think much more about the user. Create simple processes that can be used by any user without training and with rates as simple as possible.
Are you looking to hire for certain positions right now?
In LabsMobile we are always thinking about new profiles that help us grow and have fun with us. In the next year we plan to incorporate the following profiles:
Technical Support Specialist
Routing and operator relations technician
Node.js and ReactJS programmer.
These positions will be published during 2022 on our Linkedin page as soon as we open the selection process. So follow us!
Where can we go to learn more?
-
Boris Albert Vogel, Founder of LabsMobile
Want to find more ideas that make money?
Hey! 👋 I'm Pat Walls, the founder of Starter Story.
Get our 5-minute email newsletter packed with business ideas and money-making opportunities, backed by real-life case studies.