Thank you Klaviyo for sponsoring Starter Story ❤️
Turn one-time buyers into repeat customers. Try the platform loved by 265,000 brands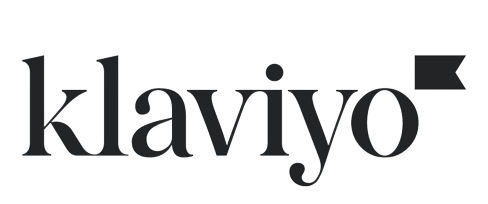 I Built A $3.6M/Year Software Dev Agency From Scratch [From Ukraine]
Start A Custom App Development Service
Hello! Who are you and what business did you start?
My name is Sasha Andrieiev, and I am the CEO of Jelvix. Jelvix is a global leader in software development and consulting services that help companies overtake the competition. We specialize in complex, sophisticated software development to help companies digitally transform their business and their industry. We employ best practices and development methodologies for building effective enterprise software development processes and solutions.
We offer comprehensive tech expertise, apply intelligence and digital technologies to drive business value and growth.
Jelvix expands capabilities across a range of industries, including healthcare, finance, logistics, and retail, etc. Most admired companies like Samsung, Ikea, Zeiss, Canon, Louis Vuitton, KIA, Auchan, STIHL are working with Jelvix. With 6 offices in Europe and the USA, we continue to grow.
Our portfolio has over 50 unique projects, and I'm proud to say that every one of our 200+ clients received even more than they expected!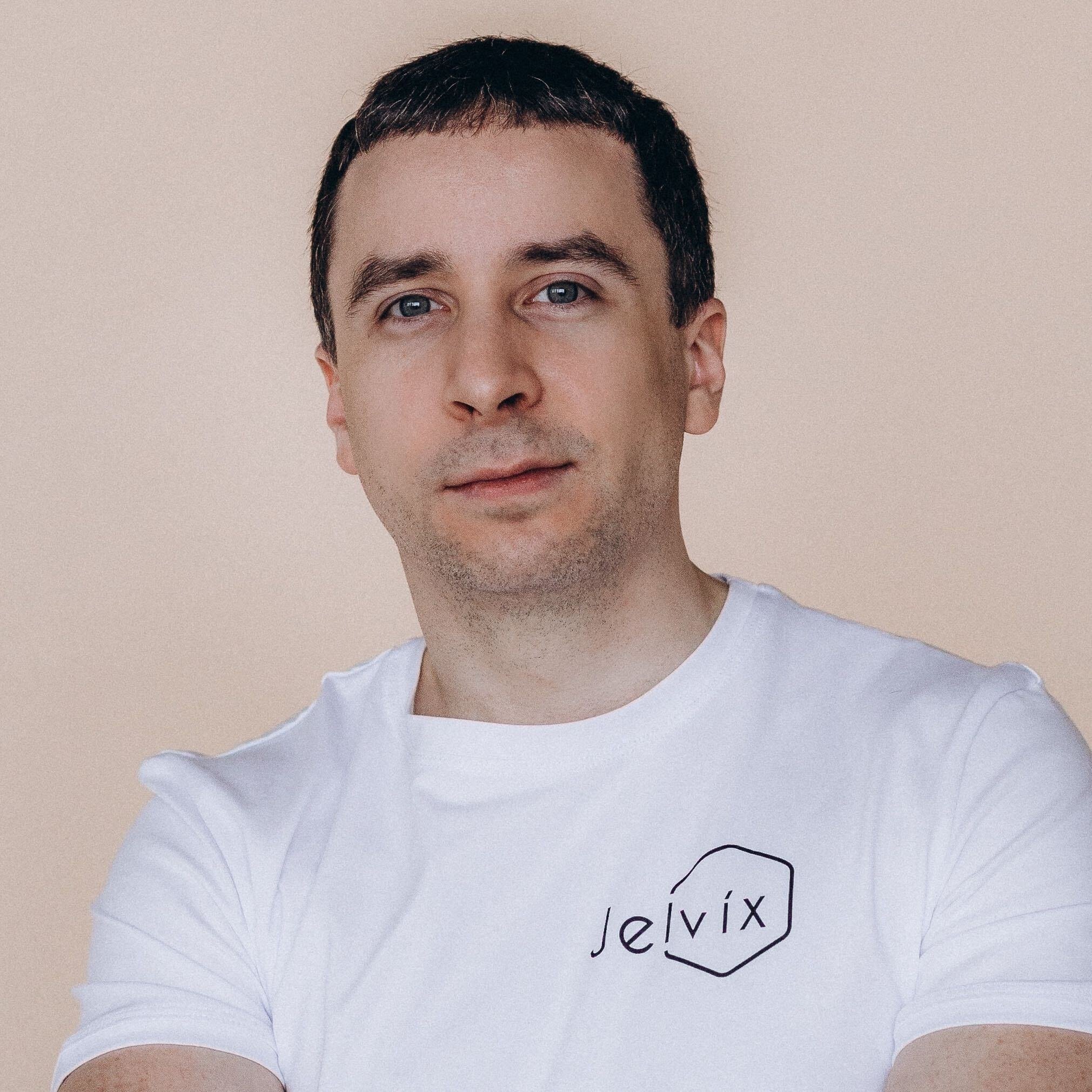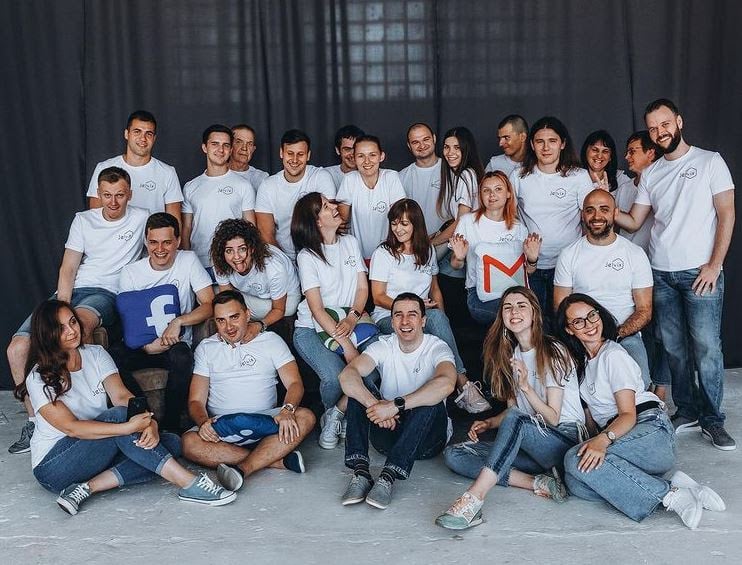 What's your backstory, and how did you come up with the idea?
Growing up, I was surrounded by entrepreneurs, so I learned early that working for yourself was a great way to improve your lifestyle. I started my first business before graduation in 2008. It was connected with the social sector. I had to learn management and look for employees and partners in the process. And I want to admit that maintaining financial viability was a tough quest in those days!
Consistent delivery of promises, ethical, technological thinking, and decision-making will ensure a high level of trust in your customers.
As I came from the entrepreneurial community, I felt that there was something more out there. I switched my attention to IT. Although people questioned my decision, I took the risk and since then have not looked back. I consider the launch of Jelvix as a major turning point in my life. Jelvix was formally established in 2011 when a group of partners formed an organization focused on web and mobile development. We found our first client through a freelance exchange. Ten years it took Jelvix to become one of the leading organizations focused on consulting and technology services related to managing large-scale systems integration and enhancing business processes. Now it has offices in 6 countries worldwide and employment has increased by 250 over the past year.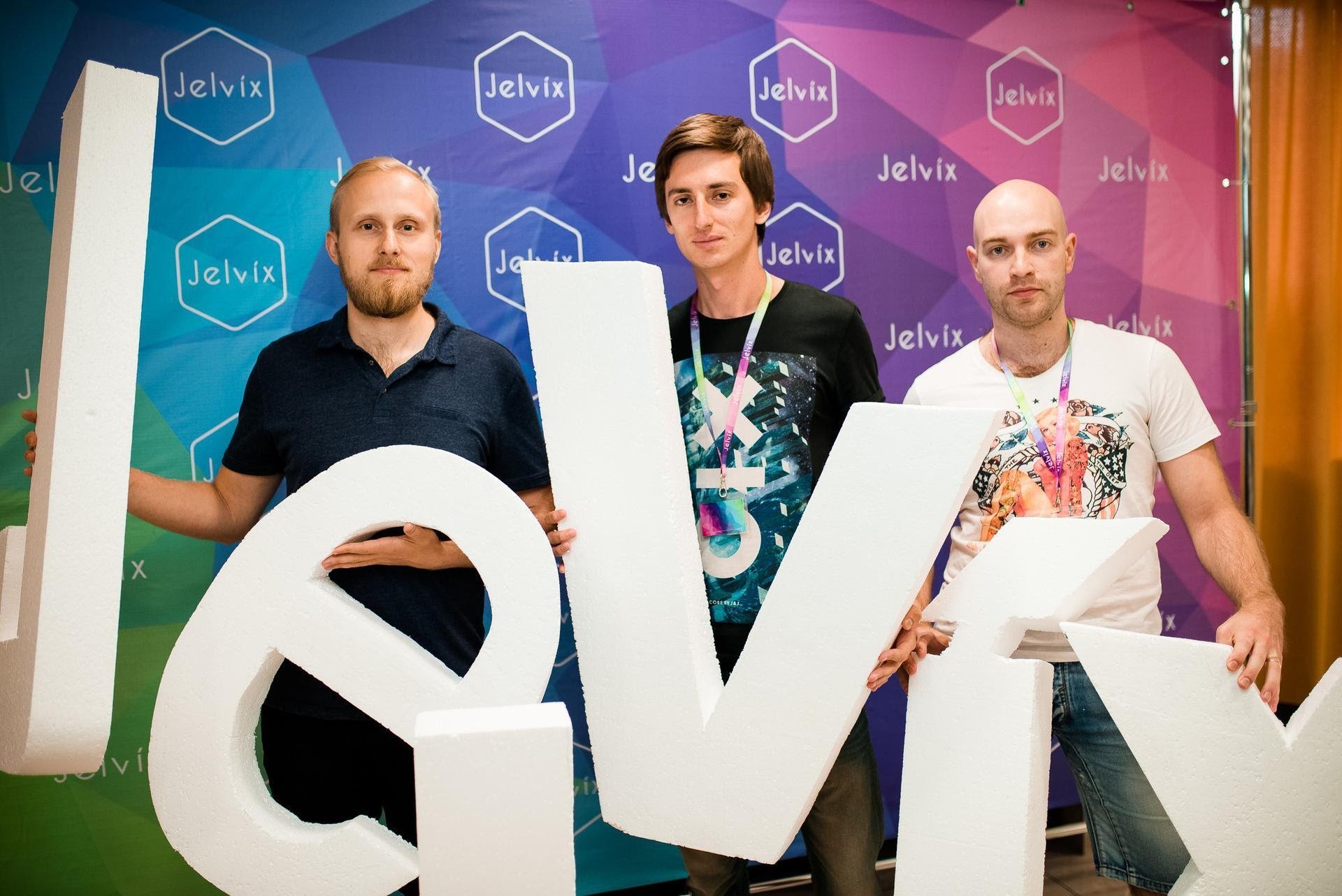 Tell us how you got your first client.
We got our first clients from a popular freelance marketplace called Elance (now it's UpWork). Our team consisted of only a few members: me, co-founder Kirill, designer, and IOS developer. Our first client had an idea to develop a small game Sudoku with one or two mechanics. We created a game design document with the project idea and scenario: concept, genre, target audience, mechanics, game elements, etc.
The project implementation lasted two months. We provided the client with test builds and were flexible in meeting changing requirements. Then we proceeded to work with that client on other projects. Mostly, we used Upwork as a platform to build our portfolio while earning some income. As we got initial customers, we started focusing on our work history and good reputation.
How did you scale the agency?
We've always been keen to operate a lean business model (which is vital as a boot-strapping, early-stage startup). We decided early on that we didn't need a big, fancy office and that our scalability rests in optimizing and automating our processes rather than building in cumbersome layers of management.
We implemented new hiring and employee onboarding process since our existing one no longer worked. We proceeded with optimizing our existing processes and workflows for efficiency. Our management team came up with a workflow for completing our projects and achieving campaign-specific goals.
To evolve into a brand, our company needed to become a trusted resource for industry-related information. The next step was building our own site and working on the SEO strategy. Though SEO is a long process, it is always fruitful if you get it right.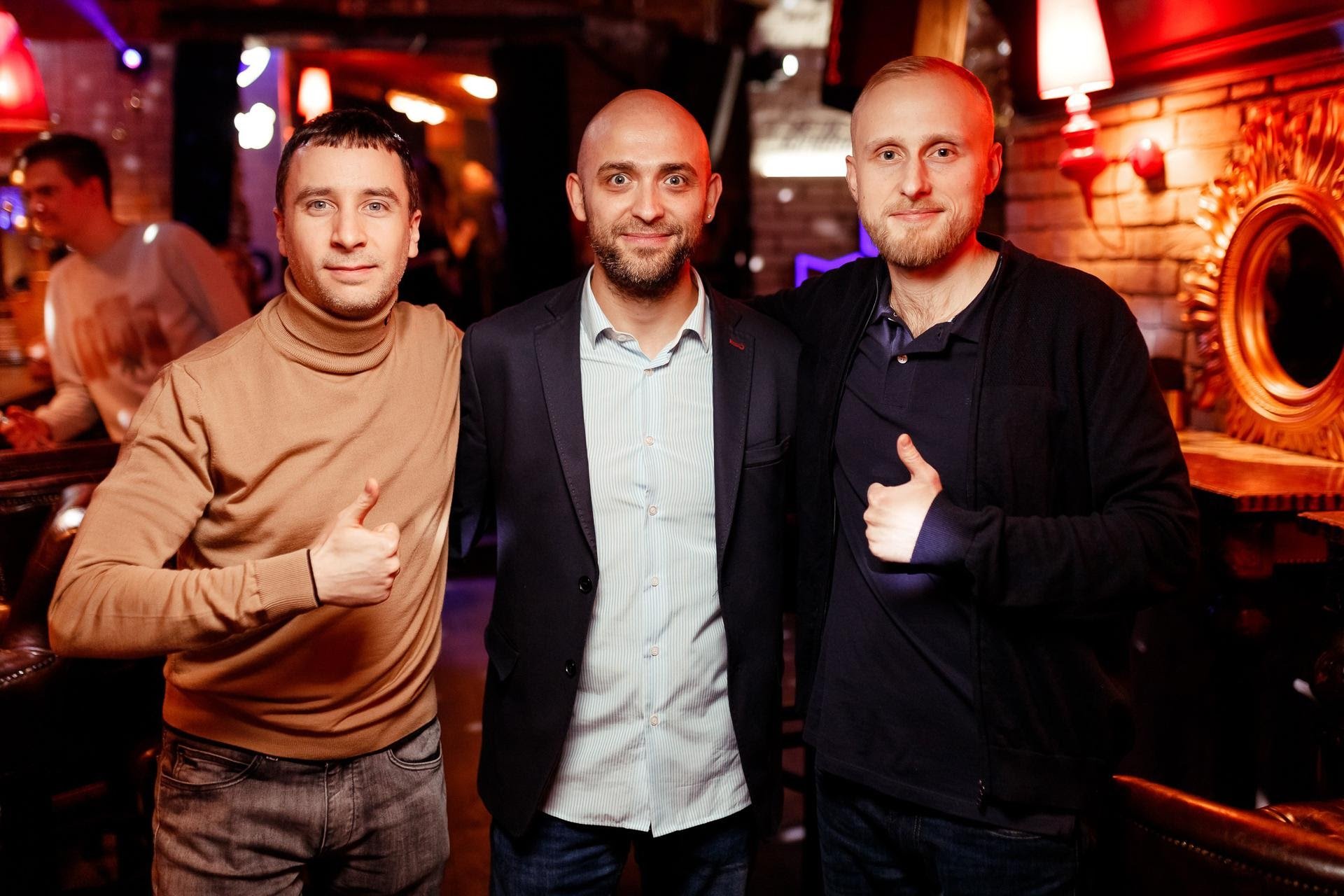 Describe the process of launching the business
10 years ago, the IT industry was already developing at full speed, and it was the right time to fill this niche. I foresaw Ukraine as a large emerging market at that time that could provide expanding businesses with strategic positioning in the heart of Europe.
One of the easiest options to set up a business in Ukraine was to obtain credit. I chose another way. I shared both functional and financial responsibilities with my business partner Kirill. We studied together at the university, so we have much in common, specific values and goals which are very important in the business.
I was thinking about the strategy and development plan for several years ahead. I clearly calculated our income, turnover, and profit expectations. Starting a business in Ukraine at that time was an administrative nightmare, swamped in bureaucracy and costly procedures. But these challenges were by no means insurmountable, as I already had experience creating business in another niche.
When we started, there were only 8 people in the team, including me. Since we financially weren't able to fill all of the positions as a startup, we had to learn everything about multitasking. The core set of tasks and responsibilities fall on our shoulders and even sometimes exceed the normal workload. For example, I handled strategy, operations, financing, human resources, sales, and marketing. Kirill took the technical management role. Since then, we support the idea that multitasking is mostly relevant for startups, and can destroy the productivity of midsize and enterprise companies.
Since launch, what has worked to attract and retain customers?
Understanding customer wishes, weighing opportunities and risks, analyzing chains of information from different sources to see which solution is the most reasonable and effective - are the secrets of our success.
Here are some growth channels that have helped me build a business:
Live events
Networking
Content personalization
Customer referrals
Social media platforms
Listings
Behavior-based email marketing
Besides code reviews, we regularly host workshops with our brightest minds to help customers think through product functionality and analyze competitor services. This allows us to work with the client to create a market-leading solution rather than blindly following directions.
How are you doing today, and what does the future look like?
Things are going great. Even despite the situation with COVID-19, we are receiving new exciting projects from the world's leading brands. Our primary goal is to grow in size and establish ourselves in the global marketplace as a trusted technology innovation partner for Fortune 500 brands.
And if we talk about the future, it depends on the market conditions and the competitive environment. After the pandemic, we all saw the rapid digitalization of many processes, and it will not slow down. This acceleration forces organizations to reimagine their digital strategies to capture new market opportunities and digital customer segments. One of the most important lessons I learned is that one can be productive regardless of location and distance between colleagues.
Custom development is also in stable demand since not every company is suitable for the standard "box" solution. COVID-19 pandemic forever changed customers, employees, citizens, and human experiences. With new behaviors, organizations have an opportunity to accelerate digital commerce by expanding existing offerings and creating new lines of service, f.ex providing "contactless" delivery, and curbside pick-up services for consumers.
Through starting the business, have you learned anything particularly helpful or advantageous?
Even before implementing your ideas, you need to carefully study the industry and the target market's aspects and assess your financial capabilities sensibly. Without a concrete, well-thought-out, meaningful business plan, nothing will come of it.
I understood that financial profit could not be the only measure of the value of the company. Trust between employees, customers, and society is an important business goal to pursue too.
You must be open, honest, and consistent in all aspects of your business, from products and staff culture to partnerships. This is why I practice a people-centered approach and recognize that accountability to people, employees, and customers is a fundamental principle of building trust in companies and their leaders.
What platform/tools do you use for your business?
The pandemic has forced us to optimize our operational processes. We created our own LMS and invested time and money in the knowledge of our employees. It turned out that you can work productively, regardless of the location and distance between colleagues.
We actively use Google Platform services and collaboration tools like Jira, Slack.
Advice for other entrepreneurs who want to get started or are just starting?
First, money isn't everything — you need powerful motivation and a certain amount of free time. In my opinion, the founder is the only right person to take the first steps in promoting his company. No one will tell better about development, the project team, and its capabilities. Then I realized it was not enough to form a staff of qualified specialists. To be at the top, you need to combine incredible human talents with the right technology and tools. Well, the intrinsic value is constantly updating our skills and methods.
I would advise you to believe in your success. But of course, it is impossible to raise your business on one belief in yourself. There should be a competent assessment of one's strengths and a well-thought-out plan of action. Much also depends on the goals. If they are ambitious and involve the development of the company, then investments will inevitably be required.
Every start-up entrepreneur has an overwhelming amount of responsibilities on their plate from day one of operation. Everything from hiring employees, managing teams, marketing the brand, and dealing with finances can fall under a founder's responsibilities. Here are some tools I could recommend: Google Drive, Asana, Trello, Slack, Meetup, Google Analytics.
The reputation of the company is also important. Your values ​​shape the culture of your organization and define the character of our company. Consistent delivery of promises, ethical, technological thinking, and decision-making will ensure a high level of trust in your customers.
What have been the most influential books, podcasts, or other resources?
My favorite authors are Bodo Schaefer, Robert Kiyosaki, and Jack London. I can recommend David Allen's "Getting things down" for those who want to be successful. It contains a lot of practical advice on achieving greater productivity both in work and life, collecting and processing information, instantly choosing the right actions, planning and controlling workflow, and separating the important from the secondary. Another important book on how our brains work is Daniel Kahneman's "Thinking, Fast and Slow".
As for podcasts, I like Joe Rogan Experience and Pivot. Pivot is a must-listen podcast If you'd like to stay informed about unfiltered insights into how technology shapes business and culture across media, advertising, politics, and more. You probably know that the Joe Rogan Experience podcast is the most successful podcast on earth. Joe Rogan inspired me, and I even thought about creating my own podcast.
Are you looking to hire for certain positions right now?
Jelvix opens the door to professional growth and development. The company is now actively growing; we have interesting projects and look for passionate, curious, creative, and solution-driven team players. Search open positions that match your skills and interest on our Careers page.
Where can we go to learn more?
Of course, first on our website, where we are actively developing our technical blog. We also make video content about technological innovations for our channel on Youtube. You can write to us at [email protected] or skype: jelvixteam.
Well, you can see vacancies and other insightful information on our pages at DOU and LinkedIn.
-
Oleksandr Andrieiev, Founder of Jelvix
Want to start your own business?
Hey! 👋I'm Pat Walls, the founder of Starter Story.
We interview successful business owners and share the stories behind their business. By sharing these stories, we want to help you get started.
Interested in starting your own business? Join Starter Story Premium to get the greatest companion to starting and growing your business:
Connect + get advice from successful entrepreneurs
Step by step guides on how to start and grow
Exclusive and early access to the best case studies on the web
And much more!
PROMOTED
Did you know that brands using Klaviyo average a 95x ROI?
Email, SMS, and more — Klaviyo brings your marketing all together, fueling growth without burning through time and resources.
Deliver more relevant email and text messages — powered by your data. Klaviyo helps you turn one-time buyers into repeat customers with all the power of an enterprise solution and none of the complexity.
Join Brumate, Beardbrand, and the 265,000 other businesses using Klaviyo to grow their online sales.
Starter Story
Wanna see 52 business ideas you can start with less than $1,000?
Join our free weekly newsletter and get them right now.