Thank you Klaviyo for sponsoring Starter Story ❤️
Turn one-time buyers into repeat customers. Try the platform loved by 265,000 brands
How We Grew Our Team To 5 Employees And Serviced 800+ Clients Last Year
Start A Tax Service Business
Hello again! Remind us who you are and what business you started.
This is Yvette Sadovoy. I am the founder and CEO of Savvy & Suite Ltd. We are a bespoke accounting firm that offers premier tax planning for individuals and small businesses. We're proactive in our approach, investigate how we can save our clients more money, and plan for the future.
But we're so much more than that. We believe in work-life balance. We support Entrepreneurs in their goals of achieving the quality of life they dream of. Whether it's travel or spending more time with family, our Savvy Blog aims to inspire business owners to disconnect their devices and live in the moment. Memories are priceless and the end goal should be to use your financial freedom to enjoy your life.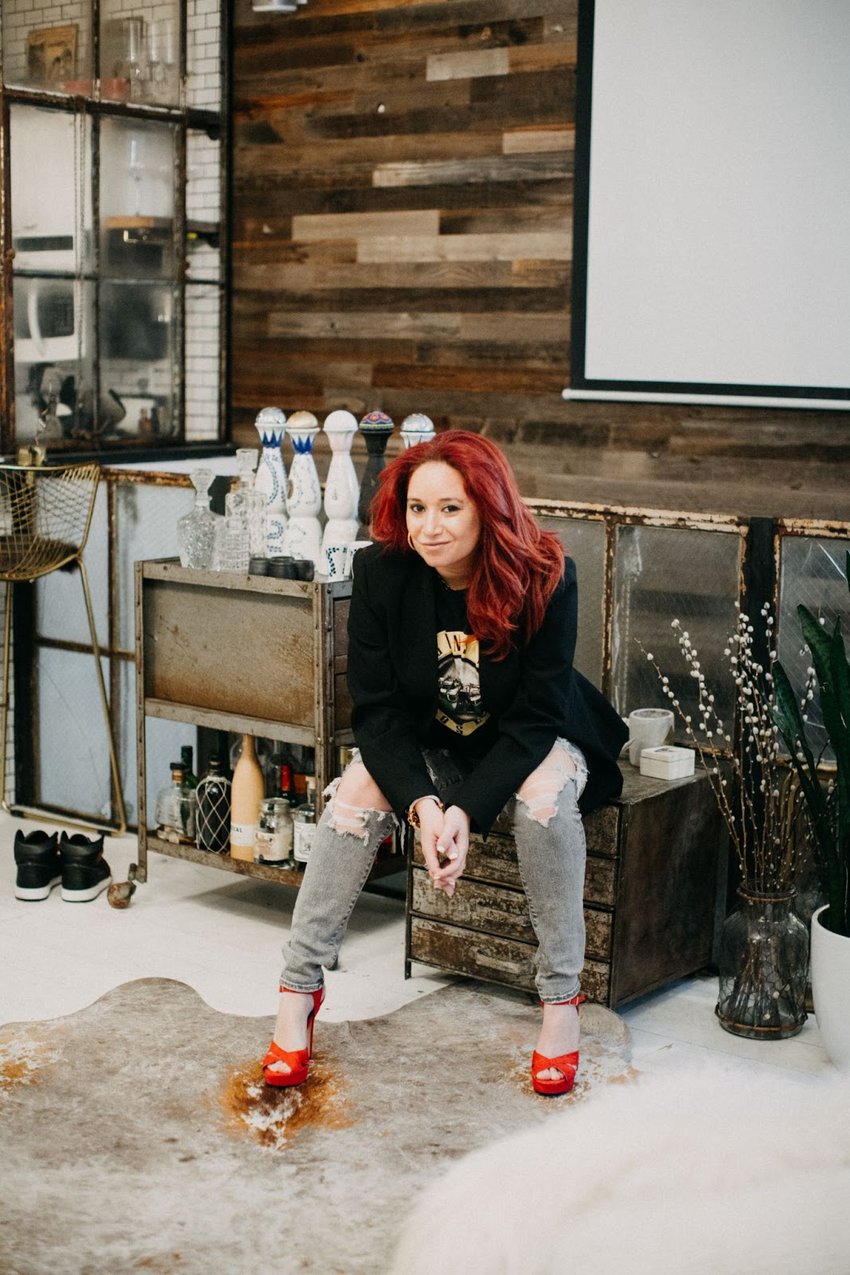 Tell us about what you've been up to! Has the business been growing?
So much has changed in the past year. This tax season, our business grew exponentially. We grew our staff from 3 to 5 employees. We've serviced over 800 clients, saved them collectively over $5M, and helped over 25 Sole Proprietors incorporate and save THOUSANDS more on their taxes this year, and every year going forward.
Have a mission that is outside of the industry you are in. By doing so, you're allowing like-minded people to resonate with you.
We host several free webinars off tax season to educate business owners and other tax preparers on ways they can be saving money every year. We also launched our first Tax Preparer coaching program, which is so exciting! We're going to be teaching them all of the tricks we know on how to optimize tax returns for their clients, save them more money, and increase revenue for their business. We're also going to teach them our very own custom tax deduction strategy that we have created.
Hosting free webinars, proactively growing our email list, and maintaining a social media presence have been great tools to build credibility and bring in new clients. But what we're prouder of is that we maintained over a 90% retention rate with our clients over the last 5 years. That a big sign that we're doing something right!
We've also been featured in Yahoo Finance for our custom Tax Deduction strategy. This is a unique method that I have created myself using sociology principles blended with auditing techniques. This method has allowed me to really get to know my clients and come up with unique tax deduction strategies tailored to their business.
What have been your biggest lessons learned in the last year?
The biggest lesson I've learned has to be time management and transparency with your clients. Being on workable timelines, promising things you can actually deliver, and walking your client through the tax returns has been a game-changer for my business.
Most accountants like to just do the work and that's it. But to us, education is a big part of the process. The more the client knows and understands, the more comfortable they are with the returns and the more they trust you going forward. This builds loyalty, friendship, and trust with your clients. All things that attribute to a long-lasting relationship.
What's in the plans for the upcoming year, and the next 5 years?
This year, we plan to focus on tax coaching for tax preparers. I've taken everything I know, bundled it into an aggressive 5-week course, and will be training other tax professionals to level up their skills, produce higher quality tax returns, and grow their businesses. I think it's so important to give back to my professional community and I've had such an advantage in my career starting so young that I want to help others achieve their success faster as well.
In the next 5 years, I intend to grow an entire firm with tax preparers and bookkeepers, with a separate division to continue coaching, and a social department to work with brands in the travel space. No matter how much you grow, I believe the quality of life should always be the ultimate goal and to me, that means exploring the world with my family and friends. I want to continue to share those experiences and encourage others to do the same.
Advice for other entrepreneurs who might be struggling to grow their business?
Invest in ads. Don't be afraid to be in front of the camera. People follow people, not businesses. Decide what your business stands for other than the service you provide. Have a mission that is outside of the industry you are in. By doing so, you're allowing like-minded people to resonate with you.
Create a social media presence and let people get to know you. I know it's so scary to be in front of the camera, but the more you do it, the more it becomes second nature. Grow your email list and connect with your audience. Give them a nickname so they feel part of a community. But most importantly, be authentic. You'd be surprised how many people will like you for you. Be silly, be goofy, be who you are. This will build trust and trust converts.
Are you looking to hire for certain positions right now?
We are actually looking for experienced bookkeepers to work on corporate returns. If you have at least 5+ years of experience, feel free to email me directly and we'll chat!.
Where can we go to learn more?
If you have any questions or comments, drop a comment below!
-
Yvette Sadovoy, Founder of Savvy and Suite Ltd
Want to start your own business?
Hey! 👋I'm Pat Walls, the founder of Starter Story.
We interview successful business owners and share the stories behind their business. By sharing these stories, we want to help you get started.
Interested in starting your own business? Join Starter Story Premium to get the greatest companion to starting and growing your business:
Connect + get advice from successful entrepreneurs
Step by step guides on how to start and grow
Exclusive and early access to the best case studies on the web
And much more!
PROMOTED
Did you know that brands using Klaviyo average a 95x ROI?
Email, SMS, and more — Klaviyo brings your marketing all together, fueling growth without burning through time and resources.
Deliver more relevant email and text messages — powered by your data. Klaviyo helps you turn one-time buyers into repeat customers with all the power of an enterprise solution and none of the complexity.
Join Brumate, Beardbrand, and the 265,000 other businesses using Klaviyo to grow their online sales.
Starter Story
Wanna see 52 business ideas you can start with less than $1,000?
Join our free weekly newsletter and get them right now.