How We've Grown Our Business 300% By Doubling Down On Our Best Selling Products
•
Published: February 19th, 2020
Start A Furniture Business
This is a follow up story for SunHaven. If you're interested in reading how they got started, published about 5 years ago, check it out here.
---
Hello again! Remind us who you are and what business you started.
Hey! My name is Michael Hillel and I am the founder and CEO of SunHaven. We manufacture and sell outdoor furniture primarily online. Our key customers are still all the major online furniture e-retailers like Wayfair, Walmart.com, Overstock.com, etc.… However, a significant portion of our revenue now comes from our Shopify and Amazon stores where we ship directly to our end customers.
Since we last spoke in 2017 the company has grown at a rate of about 300% per year and we expect 2020 to be our best year to date!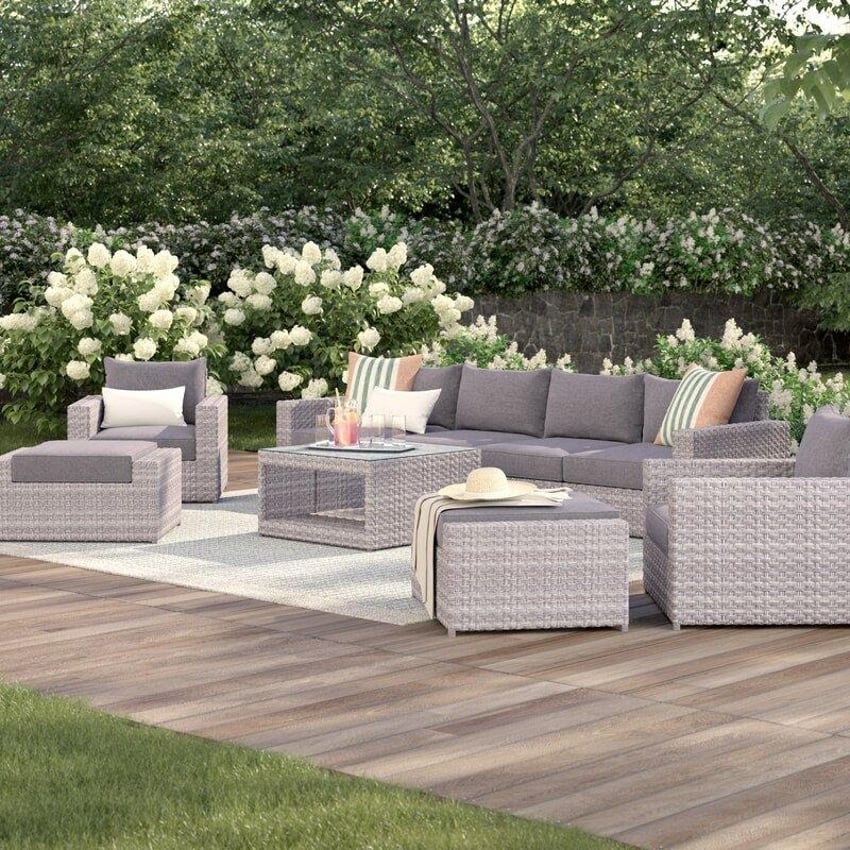 Tell us about what you've been up to! Has the business been growing?
The company has grown about 10x in annual revenue since we last spoke in 2017. We have done this by doubling down on iterations of our best selling products and focusing on expansion with our strongest retail partners. Our model has basically been to design and manufacture as many products as we can, as quickly as we can, and then test them on the market. We then replenish the SKUs that work and blow out our slower movers. This has been a great way for us to learn the preferences of our customer base and stay efficient with our inventory.
Work hard, work smart and work long.
The second greatest contributor to our rapid growth has been our excellent customer reviews. From the onset, we placed a large emphasis on manufacturing products that customers would be proud to have in their homes. Our best selling item retails for close to $2,000 and our customers deserve a product worthy of their investment.
In order to deliver the best possible product, we pay close attention to all of our customers' feedback and are constantly making adjustments in production based on what we receive. For example, we learned that the sectional clips we include to connect and stabilize the furniture pieces were stretching over time (causing our outdoor sofas to slide apart on certain surfaces). With help from our suppliers abroad we were able to quickly redesign these clips to be more durable and tight-fitting. We've also made adjustments to the thread we use to stitch our cushions and even the way we package all of our products; all guided by customer reviews.
However, keeping a close eye on production standards is only half the battle. We still need to make sure our customers receive the furniture in pristine condition. For now, all of our products ship fully assembled, which requires us to utilize LTL freight companies for nearly all of the orders. These companies are normally a lot less reliable than UPS or FedEx, have significantly higher damage rates. This makes them very challenging to work with. This was an incredibly frustrating part of our business when we first opened our DTC channels (we had much higher rates of delays and damages than initially expected). Nevertheless, we slowly learned which freight companies would offer our customers the best retail experience and put systems in place to ensure a smooth delivery process. We have also formed strong relationships with several of these companies, allowing us to affordably ship our products and keep our prices competitive. We also have a "no questions asked" policy for anything that arrives in our customers damaged and are generally able to send out a replacement part within 24 hours of receiving any complaint.
What have been your biggest lessons learned in the last year?
One of the biggest lessons I learned this year is how adaptive you have to be to build a sustainable business, especially for e-commerce based businesses. While it is generally smart to double and triple down on what's working, it's equally as important to anticipate change and diversify both your product offering and distribution channels.
We had some top-performing SKUs that took a big sales hit when we were forced to make marginal price increases as a result tariffs imposed on Chinese imports this year. We also had a bit of market share taken from us on some of the platforms we sell on as a result of some new competitors that entered the market. This realization will affect a lot of our strategic decisions for the coming year.
We are focusing our efforts on entering some new product classes as well as placing more emphasis on building our brand to drive more sales through our DTC channels.
What's in the plans for the upcoming year, and the next 5 years?
In the coming year, my main goal (other than continuing to profitably grow our top line) is to focus on building our brand presence. We have already started working with a number of influencers in the home décor/interior design space to help us create more content and bring more awareness to our brand. This is pretty much-unchartered territory for us and the learning curve is a little intimidating. However, I am convinced this is absolutely necessary for us to create a sustainable business.
This year we also plan on moving into some more categories in the "home goods" space. When we last spoke, we were planning on starting an indoor program, but our outdoor business grew much more quickly than originally expected and we needed to devote all of our focus and resources to the category. This year we are finally in a position (both financially and with infrastructure) to expand. We are already in sample production on several indoor collections and I hope to have these launched by the middle of Q2.
As far as our 5-year horizon, I've learned enough to know that's it almost impossible to gauge exactly where we'll be that far out. First and foremost, the goal is always to stay in business. After that, I hope we are able to build a strong and recognized brand with a loyal following and customer base (regardless of the size of that base).
Have you read any good books in the last year?
I admittedly do not read enough books, but one podcast that I listen to on a regular basis is Group Chat. It's hosted by Dee Murthy, Anand Murthy, and Drama. They own Menlo Club and Young & Reckless (as well as a variety of other successful brands) and do 3 shows a week discussing mostly current events, politics, business, and culture.
I hardly ever watch the news and this is a great way for me to stay informed on everything that's going on in the world—; at least the stuff that I actually care about. Highly recommend!
Advice for other entrepreneurs who might be struggling to grow their business?
Work hard, work smart and work long. Most of the people that I speak with that have built large, successful businesses did it over a span of decades. There are of course exceptions to this rule, but for the most part, it is going to take a lot more time and resources than most people think (and will require you to eat a lot of shit along the way).
Where can we go to learn more?
If you have any questions or comments, drop a comment below!
Want to find more ideas that make money?
Hey! 👋 I'm Pat Walls, the founder of Starter Story.
Get our 5-minute email newsletter packed with business ideas and money-making opportunities, backed by real-life case studies.