Thank you Klaviyo for sponsoring Starter Story ❤️
Turn one-time buyers into repeat customers. Try the platform loved by 265,000 brands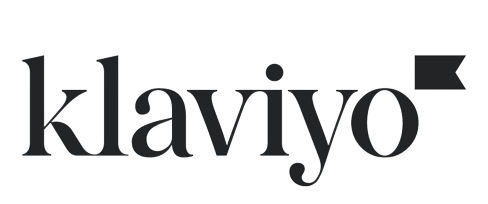 How We've Expanded Our E-Commerce Business To Manufacturing And Production
This is a follow up story for Crawford Denim and Vintage Co.. If you're interested in reading how they got started, published about 4 years ago, check it out here.
---
Hello again! Remind us who you are and what business you started.
Hey … I'm Susie Shaughnessy, the owner, and designer of Crawford Denim and Vintage Co. We hand-craft jeans and apparel in small batches, with the designs being influenced by the curated vintage collection. All of our product is locally made using US goods or deadstock fabric; keeping excess yardage out of landfills and supporting other small businesses.
Crawford Denim appeals to folks who wear timeless, quality pieces whether they are new or vintage. They like the blend of both, styles that never go out of style. I have expanded the business to develop and manufacture for other companies wanting to make their product in the US.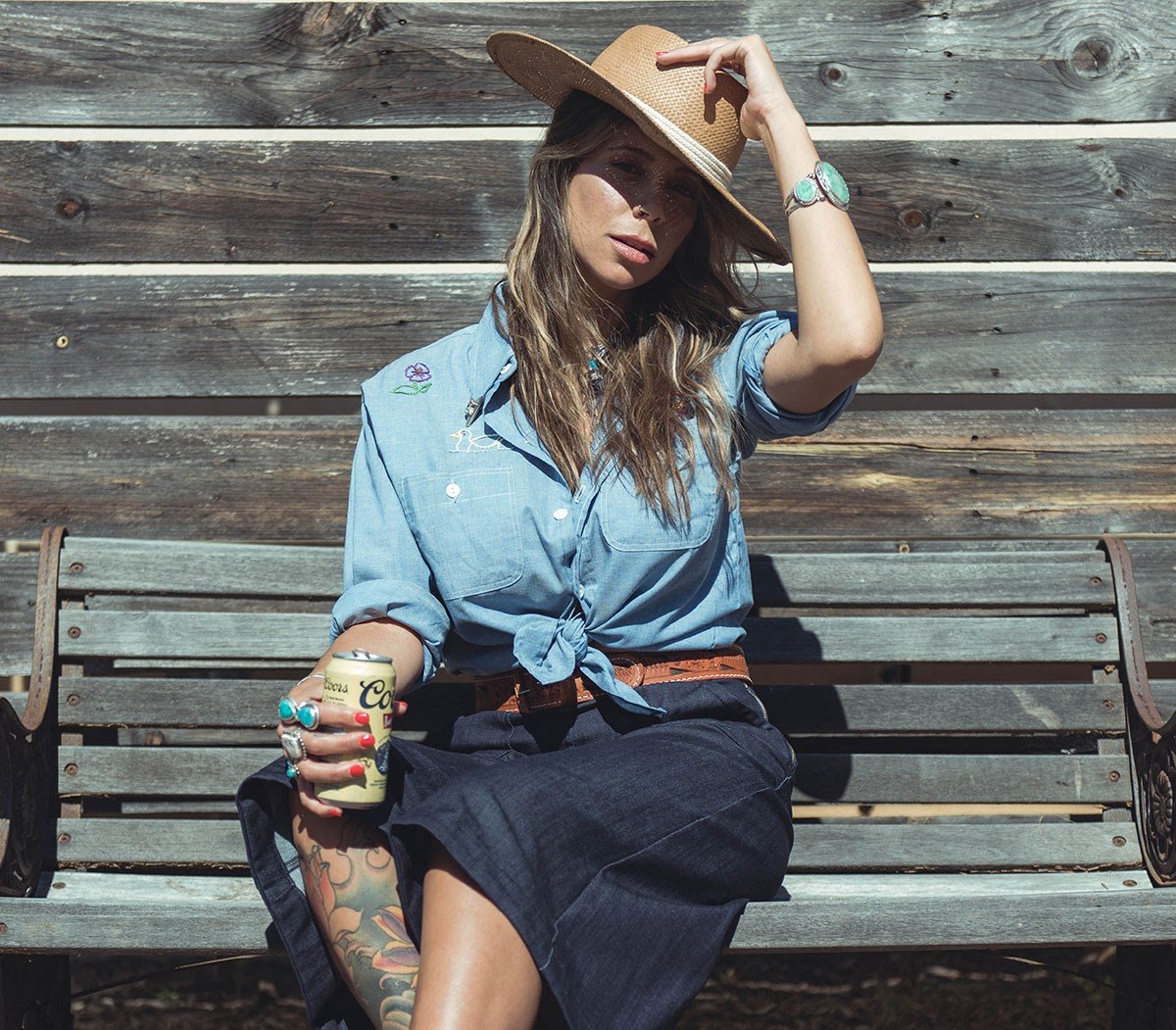 Tell us about what you've been up to! Has the business been growing?
My focus over the past few years has been on small batch production. It is a way to offer more styles without an excess of inventory. With fewer units in each style, it makes them more unique and personal to the customer. In addition to manufacturing styles of 100 or fewer with our local sewing contractor, I personally sew more of the product, devoting the time to making quality pieces over vast quantities and keeping retail prices reasonable.
It has always been my mission with Crawford Denim to return to US manufacturing, working as locally as possible to sustain our communities of craftsmen and women. Since starting the brand, I have developed and manufactured products for a few friends' businesses. Building on the success of these projects, I have expanded the number of clients I am working with. Each has different needs and budgets, so I offer several services from patternmaking to production. With an emphasis on low minimum requirements, this allows these established businesses to test new products or create limited edition pieces within their nominated budgets. An example is Viva La Vacay in San Diego who has a great customer base for their surf-inspired tees, sweatshirts, and hats. They wanted to test offering bottoms without investing in hundreds of units before they knew if their clients would have an appetite for it. We were able to create a small run of boardshorts for them and they have been well received.
I've partnered with a few key shops to carry a wider assortment of new and vintage products. When Seaweed and Gravel in Encinitas, CA adapted to a co-op model for their shop, I was able to rent a dedicated section. Since the transformation to a shop-in-shop, it has made a huge, positive impact in sales and more brand recognition. With the other stores across the US, we've been able to merchandise a wider breadth of new and vintage styles that are specifically catered to their customers.
I'm dedicated to showcasing the talents of our friends through the social media content, including a number of musicians that we dress and create pieces for. The collaboration with Rob Leines has expanded over the past few years; from creating merchandise for his band to sponsoring his tour starting at the Tennessee Motorcycle and Music Revival through Texas. He's not only a fantastic musician but a great friend whose own personal style compliments the brand.
Most of our customers follow the brand on Instagram. With the addition of longer videos, stories, and links to the shop, I've found much more engagement from followers. These additions to the platform allow folks to understand how their clothes are made and the inspiration behind it. Our real-life models help customers relate to the product and see themselves wearing it. The new links to shop directly from the post has aided in the immediacy of sales, especially with the one of a kind vintage pieces.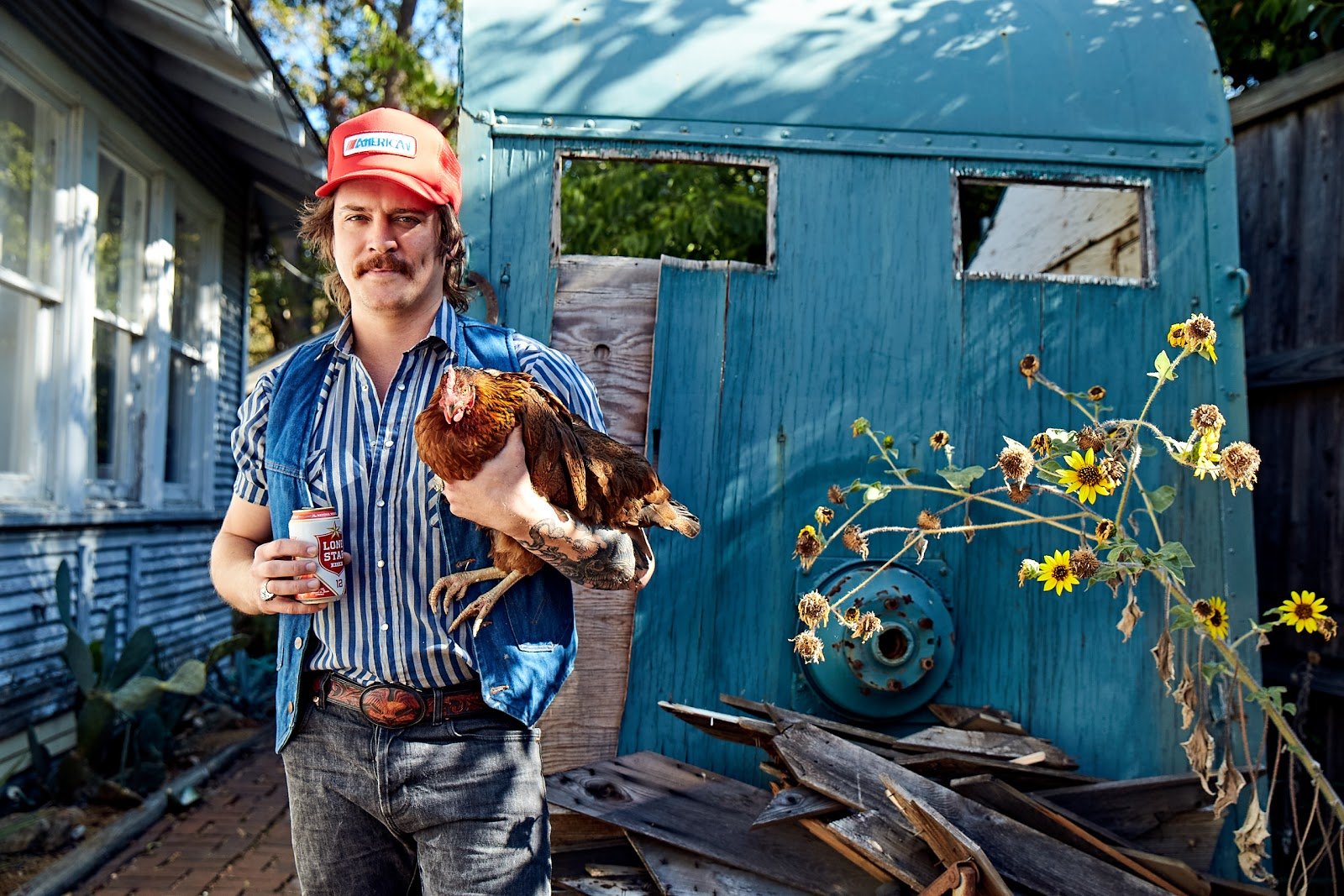 What have been your biggest lessons learned in the last year?
The stay-at-home orders to slow the spread of Covid-19 has been a huge change in the way that commerce is conducted. All markets and events that I had been scheduled to sell at have been canceled and shops shuttered for months. With two of the three avenues that I sell products through closed, I relied heavily on my webshop, adding more styles that had been designated to stores + markets online. I tried not to overwhelm my customers, releasing capsules of new styles every other week. Being able to be flexible under drastic changes helped continue sales when they were most needed.
The virus shines a light on the imbalanced reliance we have on offshore production of the products we use in our daily life. The delays and disruptions to the supply chain are crippling the larger brands. Because I have an established US manufacturing and supply chain, I was able to keep working for clients and gained more looking to move their production. I was able to keep our sewing contractor working, keeping all of the sewers employed and maintained orders for fabric + trims from local shops.
I partnered with one of the stores, The Hangout in Long Beach, CA to produce masks for her to sell. Working with Jada and Jon to chain stitch masks, all three of us brands were able to keep sales coming in. It has been and continues to be a ton of work on top of an aggressive production schedule. I've always worked hard, but the extended hours at the sewing machines and computer have forced me to make more room for exercise. It's also been a way to release anxiety from all the current events.
What's in the plans for the upcoming year, and the next 5 years?
I am excited to be expanding our production, and offering services to other businesses. In addition to small boutiques + brands, I want to service larger companies looking to transition to domestic production. With more growth, I hope to add full-time employees. I've already begun transitioning my home studio to better accommodate the additional small-batch production, but eventually, I would like to move to a bigger space.
It's useful to listen to other people's approach to solving problems to help give you ideas on how to solve your own or look at it from a different perspective.
Crawford Denim aims to grow at a slow and steady pace, with a solid foundation to be able to stay flexible throughout any unforeseen changes. All of the worlds have been affected and are changing. Meeting the needs of our customers to express themselves in quality products will always be my mission.
Have you read any good books in the last year?
While I work I listen to a ton of books on Audible and podcasts; my favorites being Ologies and Danger Dan's Talk Shop. Ologies fulfills my desire to know more about life, the earth, and science. Danger Dan Hardick interviews motorcycle builders and folks working in the community. I love hearing about their inspiration and what it takes to handcraft the custom bikes. It has given me new ideas to apply to my own designs and brand. I leave each weekly episode more encouraged and motivated to make cool shit.
Advice for other entrepreneurs who might be struggling to grow their business?
For anyone trying to make a business succeed, there will always be setbacks and things that don't work. It's hard not to get discouraged. After listening to so many builder's interviewed in Danger Dan's Talk Shop, they talk about how to solve breakdowns, motors not working, and trials in business, there's always a way through a problem. It's useful to listen to other people's approach to solving problems to help give you ideas on how to solve your own or look at it from a different perspective.
The other advice I'd offer is to be on top of your money yourself. You may need someone to perform the bookkeeping but stay in control of your finances. It's the only way for you to decide how your capital is to be spent.
Are you looking to hire for certain positions right now?
I am thrilled to have an awesome intern, Merry. She's been instrumental in helping the productivity of the brand. With a dedicated staff, I can see how much more we can accomplish and can't wait till the day that I can afford full-time employees.
Where can we go to learn more?
If you have any questions or comments, drop a comment below!
-
Susie Shaughnessy, Founder of Crawford Denim and Vintage Co.
Crawford Denim and Vintage Co. has provided an update on their business!
About 1 year ago, we followed up with Crawford Denim and Vintage Co. to see how they've been doing since we published this article.
Discover the best strategies of successful business owners
Join our newsletter and receive our handcrafted recap with the best insights shared by founders in Starter Story each week.
Useful, convenient, and free:
PROMOTED
Did you know that brands using Klaviyo average a 95x ROI?
Email, SMS, and more — Klaviyo brings your marketing all together, fueling growth without burning through time and resources.
Deliver more relevant email and text messages — powered by your data. Klaviyo helps you turn one-time buyers into repeat customers with all the power of an enterprise solution and none of the complexity.
Join Brumate, Beardbrand, and the 265,000 other businesses using Klaviyo to grow their online sales.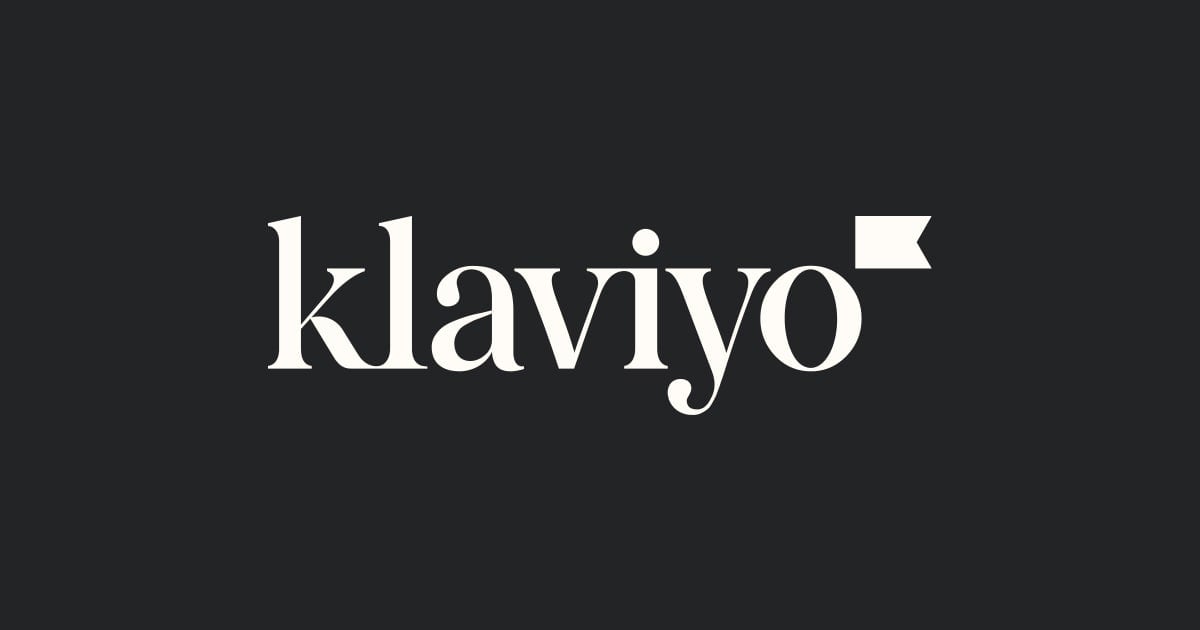 Together With Klaviyo
Companies using Klaviyo see a 95x ROI (yes, 95x)
Use Klaviyo to turn hard-earned customer data into hard-working emails and texts.
Try the platform that 265,000 brands use to grow their business.
Try it now (it's free) ➜