How Switching To A New Platform Helped Grow Our Meal Delivery Business
Start A Meal Prep Business
This is a follow up story for Healthy Chew. If you're interested in reading how they got started, published almost 3 years ago, check it out here.
---
Hello again! Remind us who you are and what business you started.
Hi, my name is TJ Clark and I am both the co-owner and co-founder of Healthy Chew. Healthy Chew is weekly meal preparation and delivery service based out of central Arkansas that helps our clients eat great and lose weight.
We offer delicious macro based meal plans that change every week, so our clients never get bored of eating the same foods." Fun fact: that's our elevator pitch!
We also offer in-store pickup, curbside, and home delivery options. With options such as our cheesy chicken bacon ranch pasta, buffalo chicken mac and cheese, ground turkey spaghetti, sauteed chicken lo mein, and Mongolian beef, our customers are delighted with a variety of foods they know and love.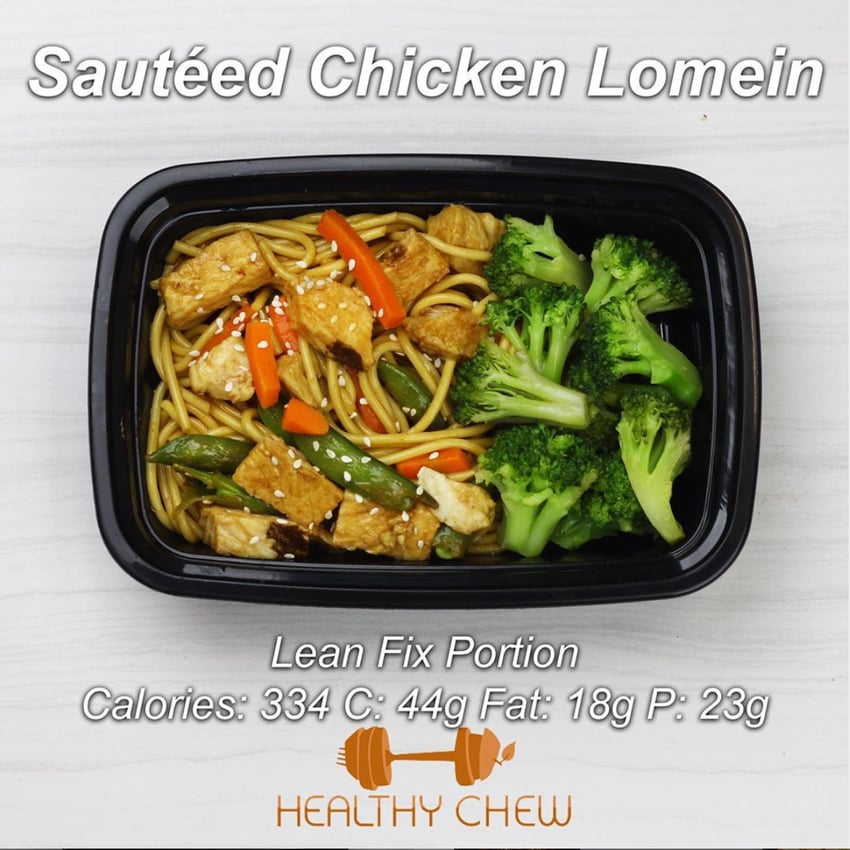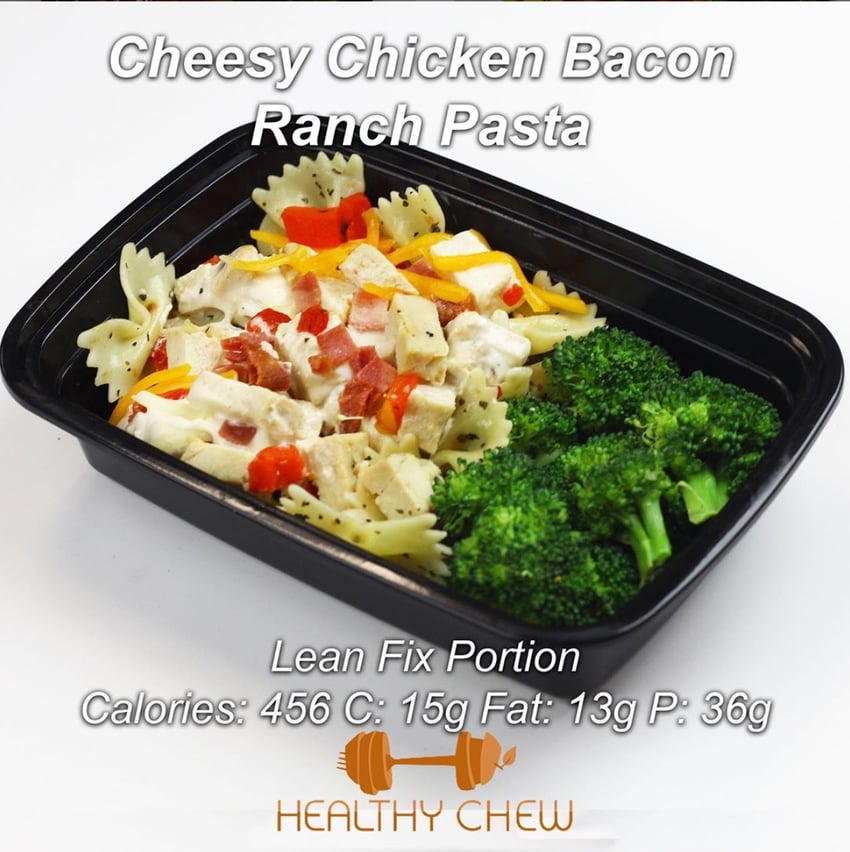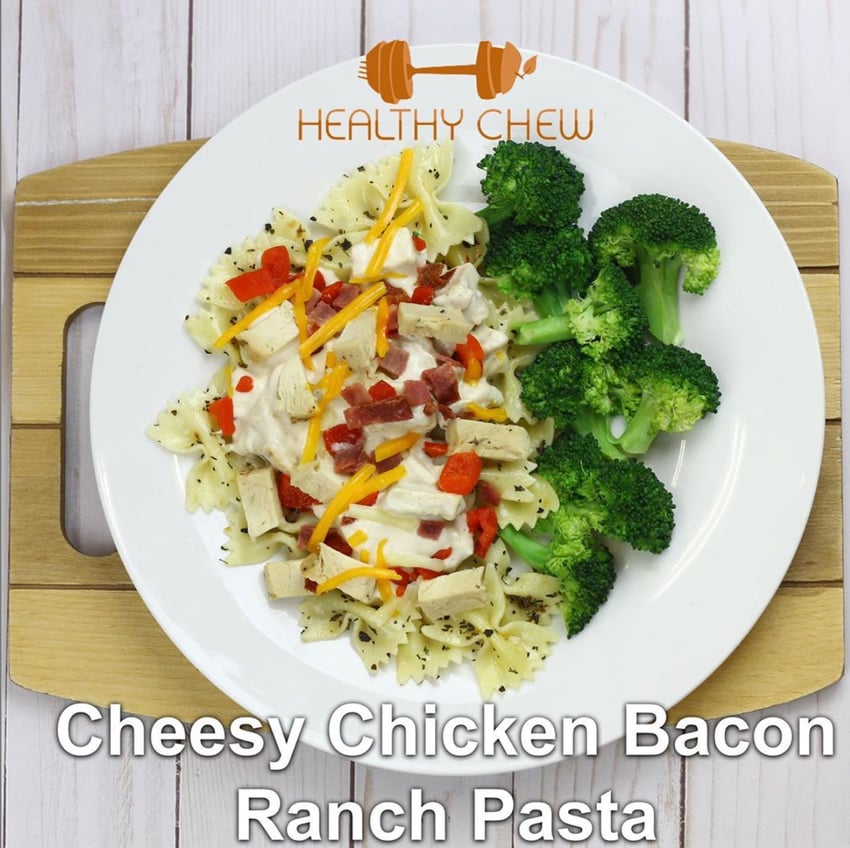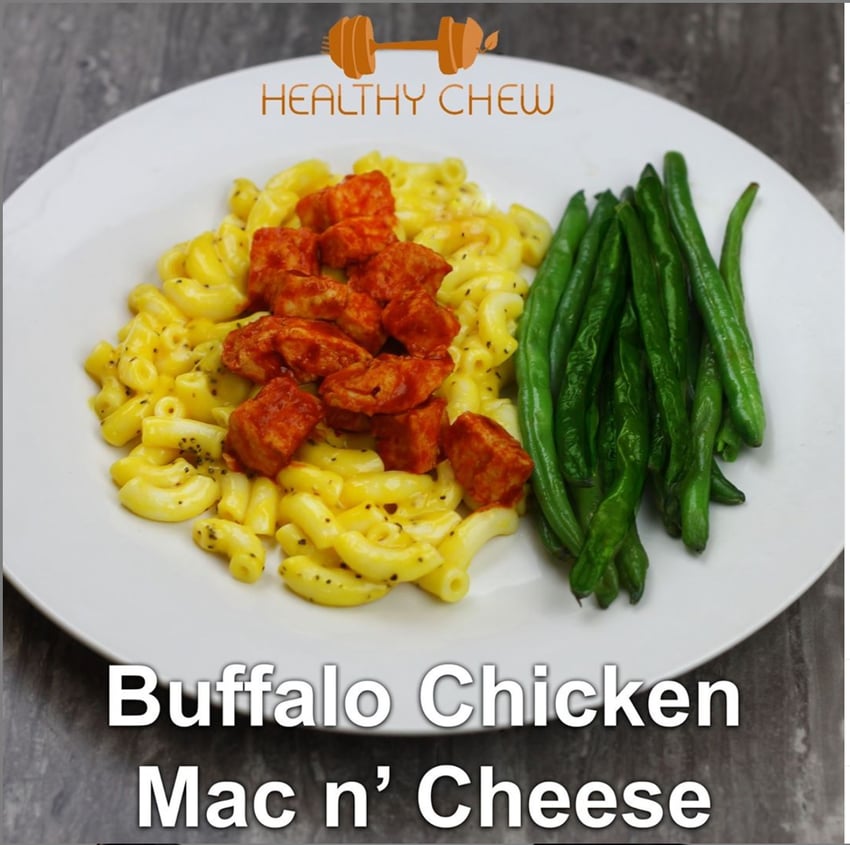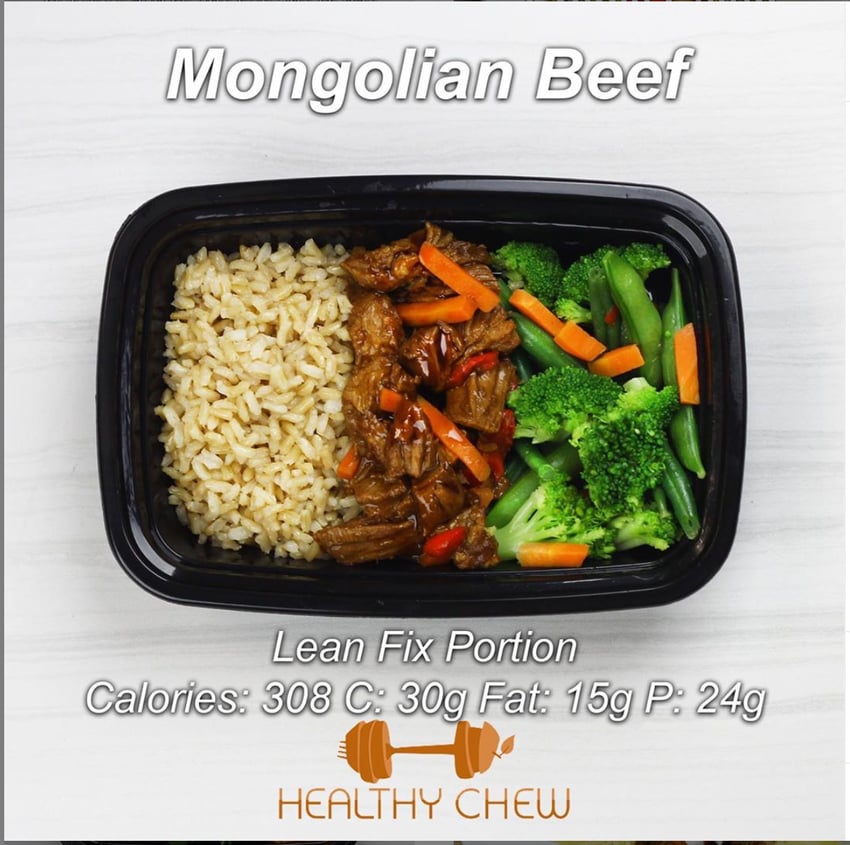 Over the last few months, we have faced a handful of challenges with the Covid-19 pandemic. Our overall business revenue is down on the year (which is to be expected), but we have been able to maintain between $45,000-$60,000 in monthly sales throughout 2020. What has been the biggest blessing is that we have also been fortunate enough to keep our entire staff employed, without any reduction in hours or wages this year.
Tell us about what you've been up to! Has the business been growing?
Since I did my last interview on StarterStory 1 year ago, we have seen a slight decline in sales because of the pandemic. I'll talk about a few things we did well and didn't do so well.
Focus on providing the single best service you can. Then expand it slowly, while keeping the quality as high as possible.
Before the pandemic, I had really pushed my company towards a more delivery-based approach than we did in the past. We moved away from an ordering platform called "Spoonfed" (which I do not recommend) and started using a different software called "SendBottles".
With the software switch, we were able to have a few new features that were very catered towards businesses like Healthy Chew. Those specific features are text message reminders, automatic ordering, affiliate marketing, and a much more simple account creation to the first-order process for our customers.
Each one of those features has been amazing for the growth and development of our business. The text message reminders solved one of our biggest problems which were our customers simply forgetting to place their weekly order. Automatic ordering was a great replacement for people looking for a simple way to have food delivered each week. We also offer a 10% discount to the customers or sign up for that service. This service also allows our customers to skip any week they wish and still receive the discount. Affiliate marketing lets any of our customers receive a commission with a code tied to their account. The setup is automatic with their account creation and best of all it's free. Finally, the process to create their account used to have quite a few steps involved in our old platform. With our newer system, it's based on their phone number. They don't need an email address. All of these have allowed us to keep better track of both our customers and business partners.
Let's address the Covid-19 pandemic. Most people ask the question "business must be pretty good for you?" I will say that the pandemic has posed new challenges. Maintaining employees has been one of the biggest challenges. Even though few people are hiring, finding, and maintaining good talent is every business owner's biggest challenge. As far as sales, they have been fairly flat, which is actually a good thing because we have been running on a smaller staff this year.
Other than that, we have not been able to do our bigger marketing events that we normally do such as an open house, partner events, fitness booths, and B2B meetups with free food for them. On the other hand, we were able to donate around $12,000 worth of food to first responders during March, April, and May 2020.
A few other things that I've been working on are uniformly gathering better product photos and getting those on our social media channels, specifically Instagram. Instagram is great for marketing a business like ours because it takes no effort to follow us (which you should right now if you haven't already @healthy chew) and our food encourages people to eat more fruits and vegetables.
What have been your biggest lessons learned in the last year?
The biggest lesson we have learned this year would be the value of software automation. We used to do so many things manually such as using google's voice to manually remind customers to place their orders every week. Note that we only did this for customers that asked for this, but it took one of our employees roughly 3 hours to do this every week. We also used to spend around 3 to 5 hours a month with our accountant digging through receipts. We started using free software called Divvy that allows us to take pictures of our receipts and it automatically tags them to the purchase in QuickBooks. Spending a bit more on software that saves you a few hours a month is a lifesaver.
Smaller lessons would be not to hire people you care about because it will damage your relationship with them. And don't neglect networking with other small business owners. You never know who you can help or who might be able to help you.
As for something I'm glad didn't work out, last year I was looking into doubling our kitchen square footage. A space opened next door to where we currently operate that would've allowed us to punch a doorway in the wall and have 100% more space. It was unfortunate that our landlord and I were not able to come to an agreement on price, lease terms, and to have a bathroom put in since we only have 1 for our store. He was very adamant about us only being able to operate a weekly meal preparation service and conduct no other business within our space, such as cooking classes, equipment/space rental, or anything not originally planned when we first signed our lease 4 years ago. Since those negotiations fell through, I was very sad since I wasted 7 months working that deal. But when the pandemic happened in March, we were glad we didn't have the extra liability of rent to deal with. I'll also mention that our landlord wasn't too nice when I didn't agree to his terms while working the failed deal. It was very satisfying to have both him and his business partner begging us to take it in April, as he still has not filled it as of October 2020.
One final note on this, we originally started the business with $500. We took that and bought supplies we needed to cook for friends and family to test our idea. When it worked, we then got an unsecured loan from my business partner's father for $50,000. The terms were rough, 24 months 6%. We managed to pay that off on time and since then, we have held less than $15,000 worth of secured debt. The lesson here would be to keep your debt low if possible because we wouldn't have survived with the bills we had the first few years in business.
What's in the plans for the upcoming year, and the next 5 years?
Over the next year, we hope to work a deal with a different ordering software vendor. We have had a taste of software automation with sendbottle, but are starting to see the limitations. I'm hoping to get more automation such as a more efficient way of ordering our food from vendors. We currently have a method that somewhat requires an educated guess. We are also looking for a better way to layout our website, as well as how to reach more customers via automation.
I'm also working on trying to expand our product line. We sell several dishes related to single-serve meal dishes. I am working on a sweet treat product line, as well as bi-weekly ordering and delivery.
Past that, we are looking to expand our business to offer 2 separate delivery days each week. We are also looking at how we can offer our products nationwide.
As for long term goals (beyond 18 months), we have recently received a few offers from anonymous parties to purchase Healthy Chew. While they were not the dollar amounts we were looking for, my business partner and I have decided that we would be open to selling the company sometime over the next few years. He has been working on a makeup line called "Be Loud Beauty" and I have been coaching a lot of small business owners, teaching them how to get started in the business, launch their products/services, how to market their products/services, and giving them the tools they need to be successful. Our main focus is still Healthy Chew, but we have agreed that we would sell for the right price.
Have you read any good books in the last year?
You are a badass by Jen Sincero. This book was great because I've spent more time alone this year than most. It continually preached 2 facts: 1. that you can do what you put your mind to. 2. Love yourself, because you should be number 1 to you.
Crush It and Crushing It by Gary Vaynerchuck. These books taught me that I shouldn't neglect my personal brand. While Healthy Chew will always be my baby, one day I will not be leading that company. When that day comes, you should have a personal brand to fall back on that shows your skills and allows them to be leveraged into more than just a train of thought.
Advice for other entrepreneurs who might be struggling to grow their business?
New and old business owners almost universally seem to have the same problem, they try to do too many things and end up doing most of them poorly. I always teach people to start small and go from there. But I see so many people try to launch their product or service with 5x the amount they need to.
The biggest problem with this method is they're trying to take in every dollar that they can, vs providing the best service. The solution is simple: keep it simple stupid (KISS). Focus on providing the single best service you can. Then expand it slowly, while keeping the quality as high as possible.
I can't tell you how many real home chef style companies I've talked to that think they should offer 20 different products, every single week, while being the only employee of the company, working out of their 2 car garage. When I tell them they should offer 2-4 products each week, they usually question my sanity. I explain that the people they're trying to replicate with have dozens of employees in 30,000sqf warehouses. But they didn't start that way. Start small and ask yourself "what do I wish they offered" and make it happen. I also explain that offering 2 products means you'll have 2 amazing products vs 20 mediocre products. You want your customers to order again next week, right?
Are you looking to hire for certain positions right now?
We are currently hiring for a sous chef and a handful of kitchen jobs.
Where can we go to learn more?
If you have any questions or comments, drop a comment below!
-
TJ Clark, Founder of Healthy Chew
Healthy Chew has provided an update on their business!
6 months ago, we followed up with Healthy Chew to see how they've been doing since we published this article.
Want to start your own business?
Hey! 👋I'm Pat Walls, the founder of Starter Story.
We interview successful business owners and share the stories behind their business. By sharing these stories, we want to help you get started.
Interested in starting your own business? Join Starter Story Premium to get the greatest companion to starting and growing your business:
Connect + get advice from successful entrepreneurs
Step by step guides on how to start and grow
Exclusive and early access to the best case studies on the web
And much more!
Together With Food Foundry
Do you want $75k in funding to grow your startup?
Food Foundry is an accelerator program built by Relish Works & Gordon Food Service for early-stage startups disrupting the foodservice industry. Applications are open now through October 23rd! Apply today if you're looking for:
$75K in funding
Specialized early-stage curriculum and resources
Dedicated mentorship from investors and foodservice experts
Highly supportive community to help grow your business
Food Foundry's 2023 cohort will kick off in January in Chicago and end with a final invite-only showcase for companies to pitch to investors and the broader Food Foundry community.
Apply NOW [It only takes 10 minutes!]