Thank you Klaviyo for sponsoring Starter Story ❤️
Turn one-time buyers into repeat customers. Try the platform loved by 265,000 brands
How We Survived The Pandemic By Offering Meal Kit Delivery
Start A Food Delivery Business
This is a follow up story for Spork Bytes. If you're interested in reading how they got started, published almost 3 years ago, check it out here.
---
Hello again! Remind us who you are and what business you started.
My name is Tim Taylor and I started a restaurant catering delivery business called Spork Bytes.
We work with locally owned and operated restaurants to cater to group meals and events. For each order, one of our 60+ local restaurant partners creates the food and we do the rest - delivery, set up, and service. Since 2014, we've been catering large group buffet meals in Portland, OR. Most of our clients are in tech or creative industries and our average order before the pandemic was for about 60 people, all the way up to 300 or more.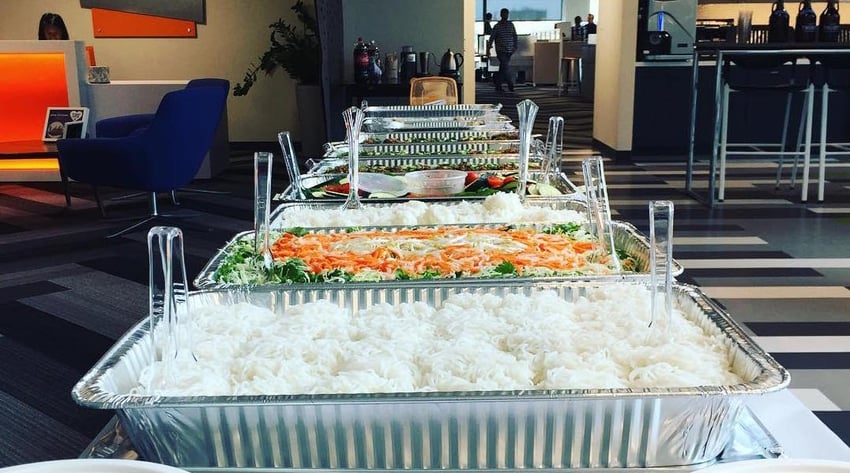 Tell us about what you've been up to! Has the business been growing?
Entering 2020, Spork Bytes was on track to bring in around $5 million in revenue on the year. Things quickly changed when the pandemic hit. Not only did buffet-style meals become unsafe, but working out of an office altogether became risky almost overnight. With office catering as our core business, our revenue vanished. Cancellations flooded our ordering platform and our email inboxes filled with messages like "we're sorry but…" With no revenue or hopes of a quick turnaround, we were forced into laying off the majority of our staff.
If you believe in your business and are working hard at it but not seeing results, keep working! Your next sale or the big deal could be right around the corner. Keep moving.
We were among the "lucky" small businesses to secure some funding from the Paycheck Protection Program, which allowed us to continue payroll for the skeleton crew we had left. That provided us with valuable time to start developing our pivot. The few orders that were still coming in requested only individually-boxed meals, a service we had refused in the past due to the intensive service time and waste. We adjusted by quickly creating dozens of boxed meal menus from our restaurant partners. That wasn't even close to enough.
We realized that we needed to approach a completely new customer base. Normally a B2B company, we desperately needed to offer a product we could sell to the masses. That led us to develop what we call "meal kits." We now deliver fully cooked meals for 4 people, made by a local restaurant, properly chilled and delivered ready to heat and enjoy. Our meal kits allow customers to experience dining out at home. The flavors and the smells of your favorite local restaurant fill your kitchen as you enjoy your meal safely in the confines of your home.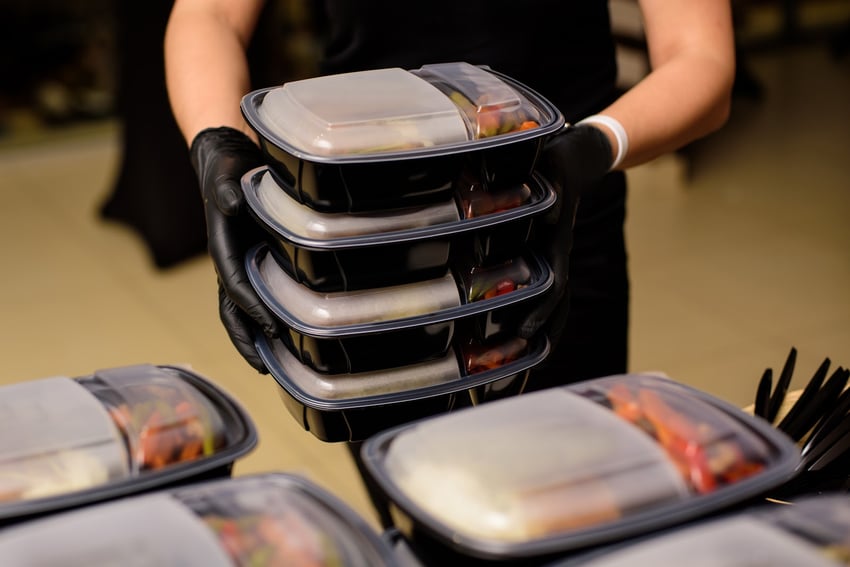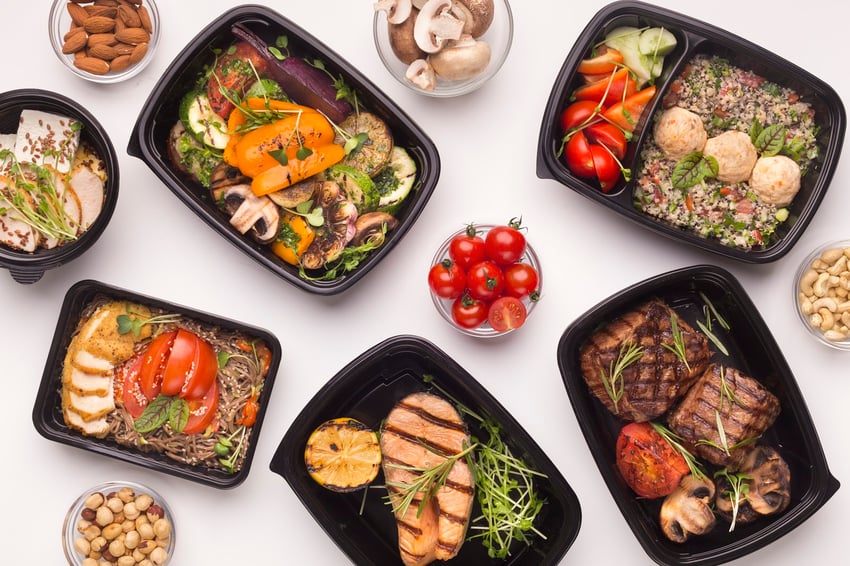 What have been your biggest lessons learned in the last year?
A healthy business has more than one revenue stream. For true longevity, it's critically important to make money in several different ways.
It's important to learn from your customers. Rather than creating a product or service that you think people will enjoy and purchase, start with figuring out what your customers need. What are their problems? What are they looking for but can't find? What void can you fill? Create your product or service to answer those questions.
Entrepreneurs need to be agile. It doesn't matter how good your idea is, There's always a chance that your business can be derailed by something out of your control. Diversify your business plan. Figure out ways to prepare for the unexpected and create an ability to pivot immediately. An agile business can navigate rough waters.
What's in the plans for the upcoming year, and the next 5 years?
If our sales don't significantly increase in the next 30-60 days, we may put our business on ice for a bit. We're confident that catering will eventually come back and that we can build a supplemental business with revenue from meal kits and boxed meal orders, but we may come to the conclusion that it is in the best interest of the business to hibernate for a short period of time until significant business is available again.
That said, the companies that are primed and ready to operate once the market is available again will be faced with an incredible opportunity. Companies will open their offices again and in-office meals will surely return. There will be much less competition in a multi-billion dollar market in the United States and it will be easy money for those companies that are still around (or new ones that form).
Our goal has always been to sell our business to the national players and that goal remains today. If we're able to regain our stronghold in Portland and potentially expand to another market or two in the next few years, I believe we're primed for a merger or acquisition.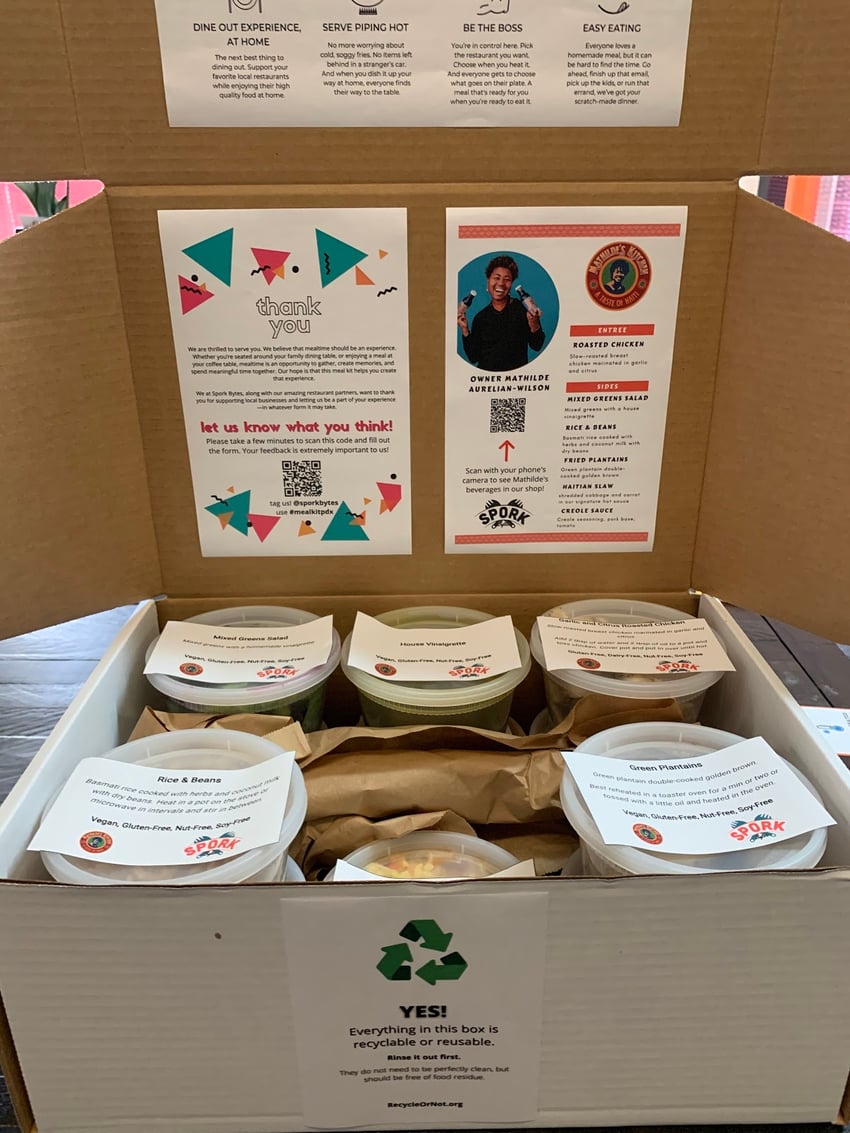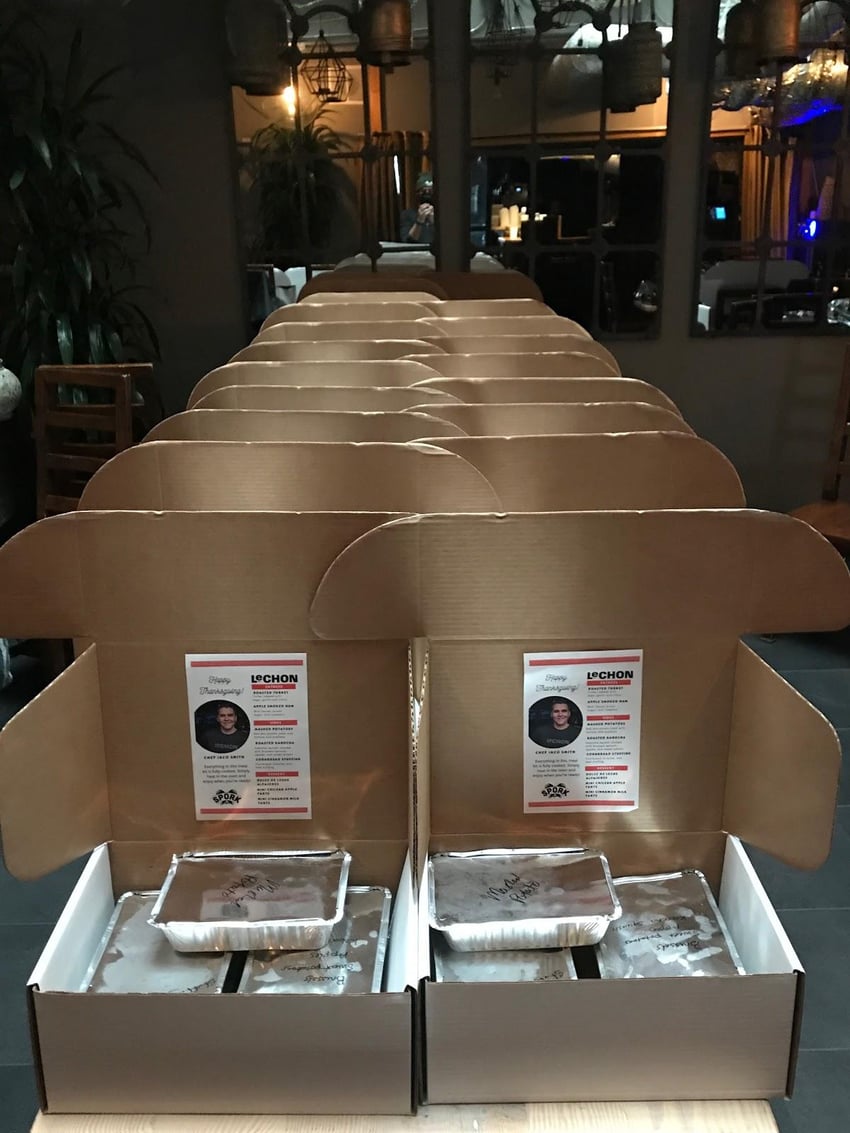 Have you read any good books in the last year?
Book - Designing Your Life by Bill Burnett and Dave Evans
Book - The Ride of a Lifetime: Lessons Learned by Robert Iger
Podcast - Morning Brew
Advice for other entrepreneurs who might be struggling to grow their business?
Stay active. Keep posting on social media and try to grow your following. Ask people to share your story and then ask them again. Reach out to local news outlets. Tweet at local news reporters with your story. People want to help small businesses now more than ever. Take advantage of that by asking for help.
Try to find the smallest viable market for your product or service and focus on them. Are you providing them with everything they need and want? If so, are you asking them for all of the help they can provide you? Ask for feedback. Ask for reviews. Ask for referrals. Lean on this group, because they will help you create the market you are searching for.
Water the bamboo. If you water giant timber bamboo in the first year, nothing happens. If you water the second year, nothing happens. If you water the third year, nothing happens. But when you water the bamboo in the fourth year, it will rocket up an astonishing 90 feet in only 60 days. The point is, if you believe in your business and are working hard at it but not seeing results, keep working! Your next sale or the big deal could be right around the corner. Keep moving.
Where can we go to learn more?
If you have any questions or comments, drop a comment below!
-
Tim Taylor, Founder of Spork Bytes
Want to start your own business?
Hey! 👋I'm Pat Walls, the founder of Starter Story.
We interview successful business owners and share the stories behind their business. By sharing these stories, we want to help you get started.
Interested in starting your own business? Join Starter Story Premium to get the greatest companion to starting and growing your business:
Connect + get advice from successful entrepreneurs
Step by step guides on how to start and grow
Exclusive and early access to the best case studies on the web
And much more!
PROMOTED
Did you know that brands using Klaviyo average a 95x ROI?
Email, SMS, and more — Klaviyo brings your marketing all together, fueling growth without burning through time and resources.
Deliver more relevant email and text messages — powered by your data. Klaviyo helps you turn one-time buyers into repeat customers with all the power of an enterprise solution and none of the complexity.
Join Brumate, Beardbrand, and the 265,000 other businesses using Klaviyo to grow their online sales.
Starter Story
Wanna see 52 business ideas you can start with less than $1,000?
Join our free weekly newsletter and get them right now.