Thank you Klaviyo for sponsoring Starter Story ❤️
Turn one-time buyers into repeat customers. Try the platform loved by 265,000 brands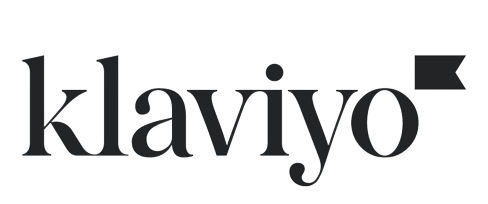 How We Landed A Wall Street Journal Feature And Increased Our Sales
Start A Career Transition Coaching Business
This is a follow up story for Uma. If you're interested in reading how they got started, published over 3 years ago, check it out here.
---
Hello again! Remind us who you are and what business you started.
My name is Rita Kakati-Shah and I am the founder of Uma, an international company I started almost 3.5 years ago to empower women and minorities looking to re-join, integrate and progress in the workforce.
Our mission is twofold. We invite individuals to join our community where we provide curated programs to overcome self-doubt, build up confidence and brush up on skills. For companies, our array of services is centered around diversity, equity, and inclusion principles and includes corporate strategy, mentoring and coaching, building return to work programs and leadership development and training.
Over the last few years, we have grown our presence to include various cities around the world, have successfully helped thousands of women and minorities gain confidence and preparation for the workforce, and have conducted hundreds of keynote talks, taught training workshops and given strategic advice to Fortune 500 companies, policymakers, and academia.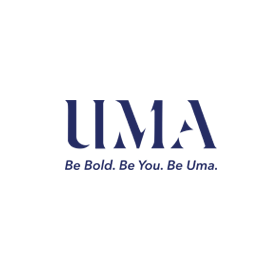 Tell us about what you've been up to! Has the business been growing?
Word of mouth goes a long way. More than snazzy marketing posts when a happy client tells their friend or company, that's the ultimate referral. When Uma first started we would often get hidden in the red tape of becoming an officially approved vendor to contract with a corporation. Sometimes to never hear back, and other times in a perennial holding pattern. However, with referrals, that adds an extra level of trust and familiarity that subsequently can lead to more business.
It's natural to encounter setbacks and hurdles on your journey and so it is important to keep your end goal in sight and recall the driving force and passion that brought you here.
We have also had an increase in press and media too, which has also resulted in more leads and clients calling us too. I recently was featured in the Wall Street Journal as a corporate career strategist stemming from the work we do at Uma, which lead to an increase in website referrals and bookings. Similarly featured posts and interviews in Fast Company, Thrive Global and being a guest on TV Asia and MOX Life has helped too.
What have been your biggest lessons learned in the last year?
How to balance the zillions of tasks that come with the territory of being a founder can be tough. Some techniques that have helped me is to be very organized. I make lists for everything, have goals and set me deadlines to hold myself accountable. But just as it's vitally important to stay super organized, in order to stay abreast of the market talking back to you, make sure to step back and take the time to listen.
It's natural to encounter setbacks and hurdles on your journey and so it is important to keep your end goal in sight and recall the driving force and passion that brought you're here. If I didn't keep trying, Uma may not exist today. It's also good practice to carve out time every day – as in setting yourself a non-negotiable recurrent calendar reminder – to acknowledge your personal life. It is so easy as a founder to just crawl into a cocoon to focus on your business, and then just forget about everything else around you. Take time to relax and unwind. I believe in the golden rule: work hard and play hard.
What's in the plans for the upcoming year, and the next 5 years?
Uma can be described as a journey. It's been an exhilarating ride so far, and part of the beauty of this journey is not knowing for sure what is next. We have grown according to the needs of our clients. In such a short time we've had a presence in multiple cities around the world, and we want to foster that momentum and community to even more cities around the world.
We want to empower and change the lives of not only women and minorities in the workforce, but be a platform for change for policymakers and societal issues too. We want to work with companies to make a positive difference to gender equity and the acknowledgment of the transferable workplace skills that unpaid roles can lead to.
Have you read any good books in the last year?
Having been in the entrepreneurial space for a few years now, I would say hands down that gut instinct, street saviness, due diligence and common sense trumps advice from a book. After all, everyone's experiences are different and unique to them!
Advice for other entrepreneurs who might be struggling to grow their business?
I always tell people that once you have taken the plunge to start your own business, don't look back. Having said that, it is always worth revisiting your original business goals, taking a look at your target audience and how you are solving their niche problems, and frequently updating your plan to reflect a changing marketplace.
After all, success doesn't come served on a plate. It comes after much perseverance and dedication. Remember, being an entrepreneur means you are constantly creating new concepts and ideas. Combine that with also being the boss, now you can shape the entire direction and philosophy of your company.
You may find it really beneficial to find a strong mentor too, one that you can bounce ideas off and that can openly help you analyze and critique your current business strategy. Don't be afraid to change your direction based upon actual market research. As an entrepreneur, it can be all too easy to stick to a particular methodology, whereas your audience is telling you something else. Explore that something else and keep innovating to stay ahead of the curve.
Where can we go to learn more?
If you have any questions or comments, drop a comment below!
-
Rita Kakati-Shah, Founder of Uma
Uma has provided an update on their business!
Over 1 year ago, we followed up with Uma to see how they've been doing since we published this article.
Want to start your own business?
Hey! 👋I'm Pat Walls, the founder of Starter Story.
We interview successful business owners and share the stories behind their business. By sharing these stories, we want to help you get started.
Interested in starting your own business? Join Starter Story Premium to get the greatest companion to starting and growing your business:
Connect + get advice from successful entrepreneurs
Step by step guides on how to start and grow
Exclusive and early access to the best case studies on the web
And much more!
PROMOTED
Did you know that brands using Klaviyo average a 95x ROI?
Email, SMS, and more — Klaviyo brings your marketing all together, fueling growth without burning through time and resources.
Deliver more relevant email and text messages — powered by your data. Klaviyo helps you turn one-time buyers into repeat customers with all the power of an enterprise solution and none of the complexity.
Join Brumate, Beardbrand, and the 265,000 other businesses using Klaviyo to grow their online sales.
Starter Story
Wanna see 52 business ideas you can start with less than $1,000?
Join our free weekly newsletter and get them right now.