How We Grew Revenue By 60% YoY
Start A Digital Subscription Business
This is a follow up story for WorthPoint. If you're interested in reading how they got started, published almost 3 years ago, check it out here.
---
Hello again! Remind us who you are and what business you started.
Hello, and thank you for inviting us back for updates since our early 2020 feature.
I'm Will Seippel, founder and CEO of WorthPoint Corporation. We offer an online subscription service that includes a Price Guide to help people easily and quickly find the value of more than 530 million art, antiques, and collectible items; a search tool to identify marks, autographs, patterns, and symbols (M.A.P.S. – now more than 165,000 of them); and a digital Library of over 1,400 books and articles on collectibles and antiques by topic. Our newest feature on WorthPoint.com, The Vault, helps people value their collections as well as archive and share them. Since our first Starter Story, we also added thousands of entries to our Dictionary, which is the world's leading resource to learn the "how-tos" of obtaining an item's history and worth.
Our customers are antique dealers, longtime and new collectors, professional or amateur pickers, insurance adjusters, and just about anyone with accumulated "stuff" that they want to research for values in seconds. Check out our fun "how to use" WorthPoint video.
Tell us about what you've been up to! Has the business been growing?
Our business saw substantial gains in 2020 - we grew by almost 60 percent year over year - without a formal marketing program and despite global economic and political uncertainty.
If you maintain focus, you will persevere with greater ease.
Summarizing from our Q4 2020 earnings report, WorthPoint's fourth-quarter revenue grew by 10% from Q3 2020, our subscribers increased 40% from the same period in 2019, and site traffic for WorthPoint.com was up 67% from Q4 2019.
The amount of content in our Worthopedia™ database, which already surpasses all competitive websites, continues to grow: we added 36 million items from dozens of different sources to our Price Guide in 2020. The M.A.P.S Gallery grew by over 20,000 items, while the number of Dictionary pages expanded by over 2,000, bringing the total to just over 3,000 entries.
Operationally, WorthPoint has added full-time and contract contributors around the world since December 2019. Atlanta and US-based workers have almost doubled since the beginning of the year, and the company's European staff has grown considerably; WorthPoint is approaching 100 paid contributors worldwide.
We made a significant executive hire in 2020, adding the company's first vice president of marketing, Scott A. Thomas. With more than 20 years of marketing and technology experience on a global scale, Thomas will be responsible for growing our business partnerships and launching new products that expand WorthPoint's reach in the multibillion-dollar global arts, antiques, and collectibles industry. We've also hired a product marketing manager to support the roll-out of new products this year and beyond.
In recognition of WorthPoint's tremendous growth over the past three years, we earned a spot on the prestigious Inc. 5000 list of Fastest-Growing Private Companies in 2020. This is the fourth time WorthPoint has made the list since its founding in 2007. In August, the company was also recognized by the Atlanta Business Chronicle as part of their annual 50 on Fire Awards. WorthPoint was awarded top honors in the Consumer Products category for 2020.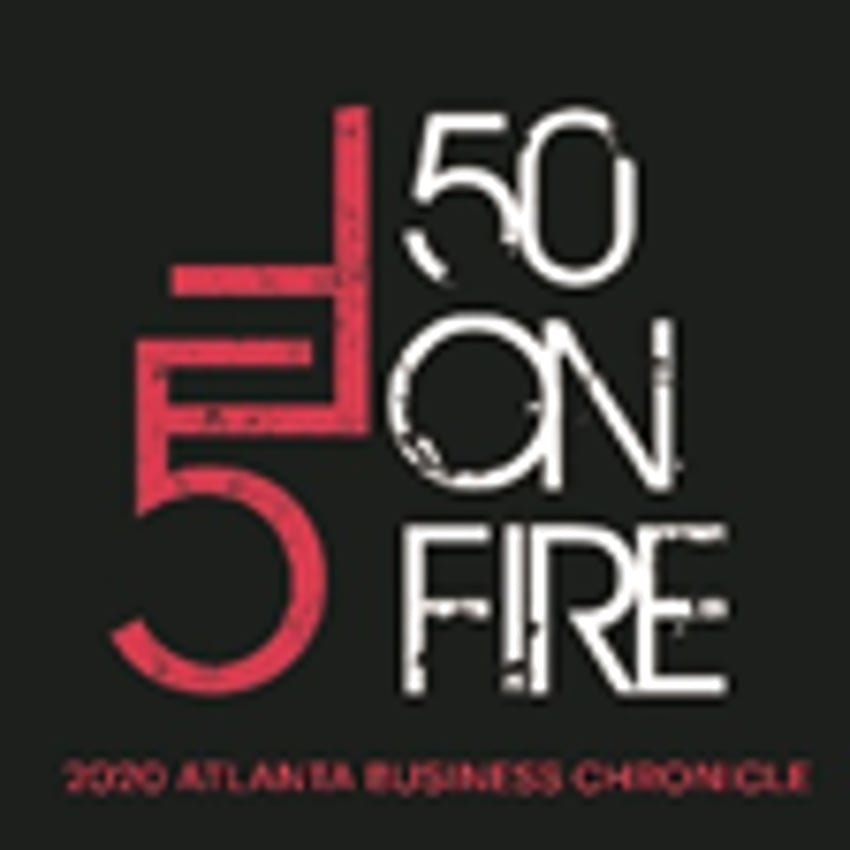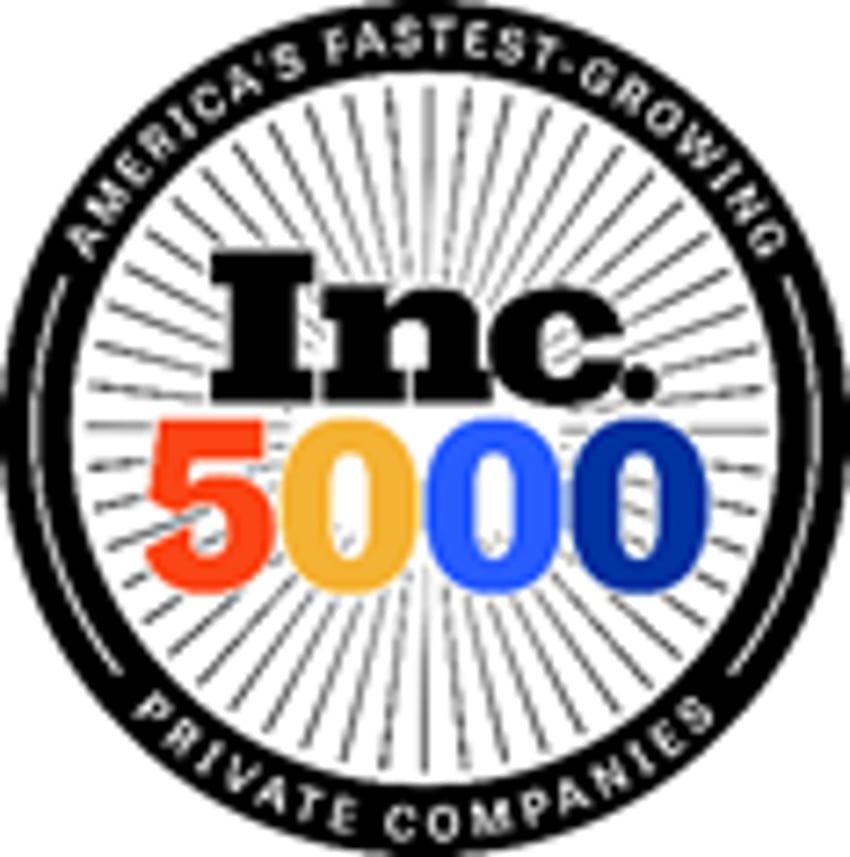 What have been your biggest lessons learned in the last year?
Early in the pandemic, we made smart decisions to manage resources and keep our operating expenses low. Like most organizations, we saw an impact initially from the COVID-19 slowdown during March and April 2020. We reacted quickly to manage our resources.
As the lockdown continued and more people were quarantined in their homes, we began to see an increase in traffic and subscriptions. Strategically, we decided to increase our online advertising as others were cutting back, taking advantage of lower buy rates. We focused on capturing the attention of potential subscribers who were on their computers working from home, which supported our organic revenue and traffic growth in Q2 2020.
After spending decades in finance and marketing with Fortune 1,000 businesses, I have enough experience to know how to manage companies during times of disruption: remain focused on the things that set you apart from the competition, continue to invest wisely in what brings value to your customers, use downtime to re-evaluate all processes and plans. Even though we increased spending on digital marketing and human capital last year, we cut travel and other expenses quickly and shifted to a virtual workplace early. 2020 was the first time in my career I've seen a company's travel expense at zero! This helped us maintain strong cash flow and profits despite investing in the business.
The COVID-19 pandemic personally touched me as I and several family members recovered from the virus during the summer. That diagnosis, as well as state-mandated quarantines months before we got sick, provided the unanticipated benefit of time to interact more with WorthPoint.com as a user rather than its leader.
I spent a great deal of personal time listing items on the site, using all the tools available to subscribers, and putting to the test a beta version of our new Vault product to archive my own collections. It's some of the best RnD time I've spent over the last few years and I encourage all business owners to act like customers when they can.
Now that it's spring 2021, reflecting on the last year, while we adjusted and made virtual meetings part of our routine, we miss working together in person and look forward to transitioning back to the office soon.
What's in the plans for the upcoming year, and the next 5 years?
While we are closely watching global economic forecasts, WorthPoint is well-positioned moving into 2021 with plans for numerous new products and a host of new data partners.
In addition to a more formal launch of the aforementioned product The Vault, which is geared toward homeowners, WorthPoint is on track to launch an industry-leading image recognition technology mid-year. The company will also be rolling out the most comprehensive database of Japanese marks early this year.
We are at an exciting pivot point as we nearly doubled the business in 2020. We're going to invest a bit more in marketing during 2021 to keep this trajectory moving through search engine marketing, acquisition media, and media partnerships. We've launched a podcast and have plans to resume our popular WorthPoint Treasure Hunts across the U.S. this summer.
Our continued investments in technology, including a focus on taxonomy, machine learning, and visual recognition, provide a strong foundation for our future growth and are helping us deliver a unique and seamless search experience for subscribers. I believe an economic recession is likely, but we remain bullish on the opportunities for growth that we set before the COVID-19 pandemic.
We are hyper-focused on providing the best resource at the best value for our customers and our partners; to grow and thrive in this environment is a testament to the hard work and ingenuity of our team members across the globe.
Have you read any good books in the last year?
A book that recently made a big impression on me is Into the Magic Shop: A Neurosurgeon's Quest to Discover the Mysteries of the Brain and the Secrets of the Heart by Dr. James R. Doty, which was published three years ago.
The author's hardscrabble upbringing resonated with my personal experience, and I found his writing both interesting and engaging. While teaching readers how the brain works, he offers suggestions to harness positive thinking and train the brain to overcome even insurmountable challenges to achieve goals.
The book also touches on how to come back from the brink of failures, and he underscores the importance of compassion in the work you do, explaining how successful leaders can build inclusive teams.
At WorthPoint we take great care of our team members, and this book suggests that if other companies did more for their employees -- like paying 100% of the health insurance premiums and better-than-average living wages or tailored benefits -- they'll meet more success in the long run.
Advice for other entrepreneurs who might be struggling to grow their business?
To underscore my previous suggestion, it remains vital to stay passionate and focused, perhaps now more than ever amid the challenges and distractions of the pandemic. If you maintain focus, you will persevere with greater ease. It's okay to make mistakes and experiment; the important thing is to learn from all the outcomes, be flexible, and adjust from lessons learned. The pandemic forced each member of our team to pivot to some degree and I would encourage employees at all levels to anticipate and prepare for change.
Across many stages of my career, people came along who wanted to leverage or change my big ideas to fit theirs, and this is where maintaining focus is key, even if it leads to tough choices for the sake of preserving the mission.
Are you looking to hire for certain positions right now?
WorthPoint is always looking for team members, with our current opportunities listed at WorthPoint.com/careers.
Where can we go to learn more?
If you have any questions or comments, drop a comment below!
-
Will Seippel, Founder of WorthPoint
Want to start your own business?
Hey! 👋I'm Pat Walls, the founder of Starter Story.
We interview successful business owners and share the stories behind their business. By sharing these stories, we want to help you get started.
Interested in starting your own business? Join Starter Story Premium to get the greatest companion to starting and growing your business:
Connect + get advice from successful entrepreneurs
Step by step guides on how to start and grow
Exclusive and early access to the best case studies on the web
And much more!
Together With Semrush
If You Don't Rank In Google, You Don't Exist.
In order to be successful, you need to be visible online. If you're not, then your competitors might be stealing customers from you.
Semrush lets you quickly create content that ranks, and compete with the biggest brands in your niche.
Try Semrush Free Today ➜