How We Developed A $50K/Month Scheduling API
•
Published: July 27th, 2021
Start An Online Calendar Business
Hello! Who are you and what business did you start?
I am Ilya Nevolin, Co-founder and Partner at Spurwing. I started Spurwing with my Co-founders Cavan and Erica, in February 2020. Spurwing provides a Scheduling API to develop time management solutions. In addition, we also offer a free, open-source marketplace with several widgets and apps that make business operations easier for our clients.
Our focus is apparent. We do not directly compete with solutions like Calendly or Google Calendar. Instead, we target software developers, engineers, managers, and CTOs. Our tool is a savior for early-stage startups. They can quickly adapt and integrate Spurwing into their products or services without any technical hassles.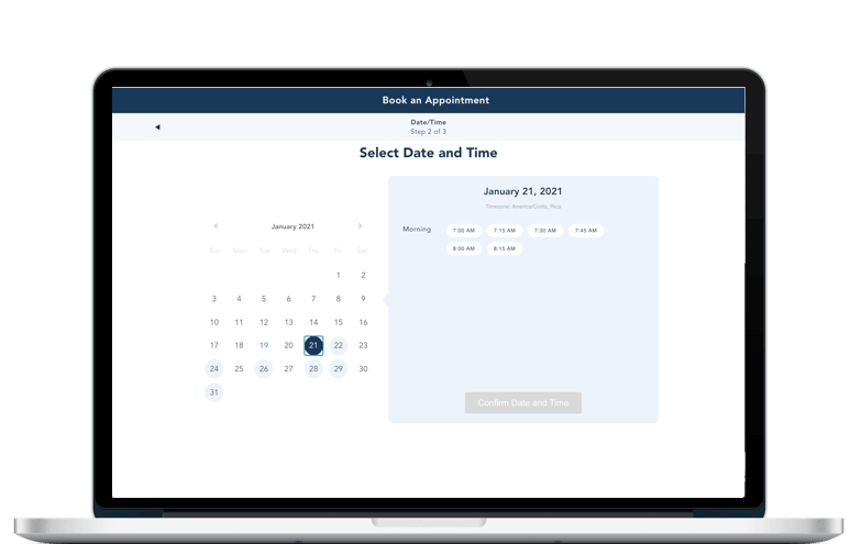 What's your backstory and how did you come up with the idea?
I am a Software Engineer and work with Fortune 500 companies. I love helping young entrepreneurs turn their ideas into reality and build some of the world's most innovative and revolutionary startups. I have my Master's in Software Engineering from Ghent University.
While working with many engineers and software developers, I realized that developing scheduling solutions from scratch is a very complex process. It is just like reinventing the wheel. Developers have to incorporate multiple scheduling APIs, work on multiple calendars, schedule different time zones, and synchronize scheduling with multi-user availability.
I noticed that most startups and SMEs end up investing a lot of time and money to build custom scheduling solutions from scratch. So we decided to work on a scheduling API that serves as a shortcut and significantly helps developers overcome the obstacles of developing scheduling solutions.
Spurwing is a scheduling API, which is cost-effective in both the short and long term. Startups and SMEs can depend on Spurwing to save costs on technical aspects and maintenance. In addition, they can also save a lot of time on product development and release.
Take us through the process of designing, prototyping, and manufacturing your first product.
Spurwing started as core infrastructure work for Healthie, our parent company. Given the success and technologies we developed, it was well suited for being a separate product by itself. This is how Spurwing came to be.
Being a techie is great, but it is not enough to be a successful entrepreneur. Things like logistics, HR, accounting, and law are also important. An entrepreneur must know everything as your startup will not have budgets to set up different departments.
I wish there were more exciting and romantic stories to our origins, but it was just that simple (though not easy). Spurwing is the result of a bigger need in the engineering space of scheduling solutions, making developers and managers aware of the fact: it's always possible to reinvent the wheel, but it's never possible to get back all the time lost on development, debugging, testing and quality assurance -- which is all taken care of by us.
Describe the process of launching the business.
After working with dozens of successful SaaS companies over the years, I have realized that it can be very challenging to launch a software product in today's hypercompetitive digital world and take it to the next level. Marketing your product via one or two social media channels is not enough. It would be best if you have a robust marketing plan.
We conducted state-of-the-art research after realizing the challenges in developing scheduling solutions from scratch. After that, we started working on Spurwing, and after months of development and planning, we finally launched our product. We were very sure about the market after the research on the challenges faced by developers, engineers, and managers.
We focused on software development companies and consulting firms while launching the product. These companies build project-based solutions for multiple clients and need tools like Spurwing to streamline the software development process.
Since launch, what has worked to attract and retain customers?
We don't need to talk about how difficult it is to retain the customers that you have attained after convincing them big time. We developed and implemented some strategies from day one to win over new customers and retain the old ones.
At Spurwing, we always worked on adding value to our product. Moreover, we ensured that our customers could save time and money using our product. We handle all the complexities and provide a robust API. In addition, we allow our customers to focus on what makes their business unique while taking care of the boring parts.
It is essential to keep evolving your offerings by getting their feedback. We use multiple channels to get feedback from our customers and improve our offerings. We always believed in providing excellent customer service. Since day one, we have had a special team who is always ready to assist and support customers when required.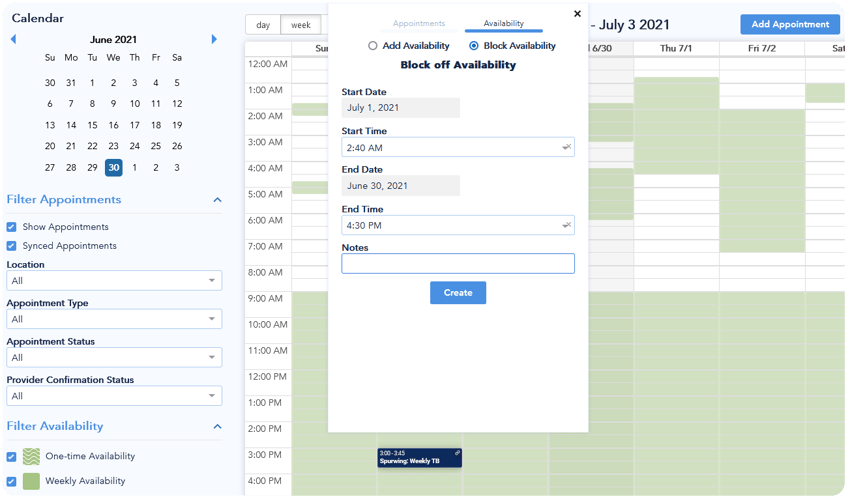 How are you doing today and what does the future look like?
I believe that bootstrapping gives the founders the freedom to make their own choices and life-changing decisions. We started with our own funds in February 2020, and today we power millions of appointment bookings for thousands of companies.
Our product is battle-tested by ten million appointment bookings, and thousands of businesses use Spurwing to power appointment scheduling for their application. While, today, many businesses remain dependent on scheduling solutions, the future looks bright for Spurwing.
Through starting the business, have you learned anything particularly helpful or advantageous?
To win, you have to play with winners. Ideas come a dime a dozen, but the execution is rare. So it's more important to have energetic, driven, and positive people around you than lazy geniuses. No matter how basic or complex your idea is, if you don't have the right people around, who are willing to get their hands dirty, nothing will work.
What platform/tools do you use for your business?
We try to keep it as simple as possible.
We use the Google App Suite, which is a blessing to have.
Intercom for live chat.
Slack and Discord for team communication & management.
What have been the most influential books, podcasts, or other resources?
For me personally, I love the "View from the top" series by GSB. They have a ton of free YouTube interviews with high-level people. There are many similar sources like these where successful entrepreneurs and business people share their personal and professional experiences.
Advice for other entrepreneurs who want to get started or are just starting?
I have often seen young entrepreneurs challenging themselves to do something different to astonish the world. Of course, the best thing one can do is be original and develop ideas and products that add value to people's life.
We are living in an uncertain economy. First, you need to be aware that diving into a business can be traumatic. You have to face a lot of challenges when you run your own show. The support infrastructure of the big companies is not available for startups.
Being a techie is great, but it is not enough to be a successful entrepreneur. Things like logistics, HR, accounting, and law are also important. An entrepreneur must know everything as your startup will not have budgets to set up different departments. You are all on your own, and it takes a lot of discipline to learn every aspect of a business.
Most importantly, remember that it will take a while for your startup to be self-sustaining. So plan accordingly and always have a plan B. Don't be unrealistic and allocate a lot of time for marketing and product development.
Are you looking to hire for certain positions right now?
We are constantly looking for people who can take our business to the next level. These could be internal positions or external consultants and partners. We don't have an official job ad in circulation at this very moment, but if your skills and expertise can help our business thrive, then I'm happy to chat.
Where can we go to learn more?
-
Ilya Nevolin, Founder of Spurwing
Want to find more ideas that make money?
Hey! 👋 I'm Pat Walls, the founder of Starter Story.
Get our 5-minute email newsletter packed with business ideas and money-making opportunities, backed by real-life case studies.