Thank you Klaviyo for sponsoring Starter Story ❤️
Turn one-time buyers into repeat customers. Try the platform loved by 265,000 brands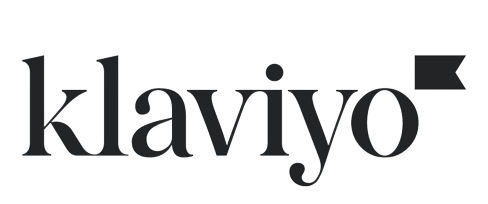 How We Become One Of The Top Luxury Branding Studios
This is a follow up story for Elva Li Luxury Branding Studio. If you're interested in reading how they got started, published over 2 years ago, check it out here.
---
Hello again! Remind us who you are and what business you started.
I am a Luxury Branding Coach, Creative Director, and Speaker, helping female coaches and founders create a soul-aligned luxury brand, land high-end clients, and increase their influence, income, and impact.
From growing up as a "good girl" in Shanghai to moving to Melbourne and "making it" in the corporate world, I left the 9-5 and founded the iconic Elva Li Luxury Branding Studio, where I work with female coaches and founders elevate their brand and embody their next level.
With a 10 year background in business advisory and a qualified personal stylist, coach, and NLP practitioner, I have combined my creative flair with her business savviness to help visionary female coaches and founders feel confident online, land high-end clients, and embody their most iconic version of themselves through my unique FemmeBrand system. I integrate holistic brand strategy, creative direction, and mindset work to translate a woman's soul essence into a luxury brand — so that they can increase their perceived value, expand their influence, and create more impact.
Tell us about what you've been up to! Has the business been growing?
Elva Li Luxury Branding is growing and making multi-5 figure months and becoming one of the top luxury branding studios for female coaches and entrepreneurs in Australia.
All the branding or business strategies in the world won't work for your business if you feel unworthy of or don't believe you can have the things you want.
Our growth is a result of our premium branding and position, partnership, SEO, and PR strategies. Our services are packaged at 5 figure premium pricing and targeted towards high-end clients. Elva Li is now ranked the top organic Google search for "luxury branding coach". Elva Li is selected by The Australian Business Journal as one of the 20 Australian Personal Branding Experts to Watch in 2022.

What have been your biggest lessons learned in the last year?
The mindset shift has helped me step into my next level and become the "Luxury Branding Queen".
I know that when I desire to be the icon, from a loving and service-based place, I simply want to get my work in front of more people. This isn't about fame for the sake of fame. Or money for the sake of money. It is about my purpose and impact, which is to bring beauty into the world and inspire others to turn their dreams into reality.
When I embody my luxury brand and be my fullest expression, my audience loves to be around my energy, wisdom, brilliance, guidance, and the incredible experiences I create both online and offline for them. I am inspired. I am empowered. I serve.
What's in the plans for the upcoming year, and the next 5 years?
I am currently working on my online program "Luxury Soul Branding" which will be launched early next year so that I can serve more female coaches and entrepreneurs to create their luxury soul brand.
For the next 5 years, the business is working towards the goal of being the top boutique luxury branding studio for female coaches and entrepreneurs.
Have you read any good books in the last year?
Rich As F*ck: More Money Than You Know What to Do With by Amanda Frances: Her magnetic words will open your heart and mind and help you see the truth about how money actually works.
Advice for other entrepreneurs who might be struggling to grow their business?
You are good enough. All the branding or business strategies in the world won't work for your business if you feel unworthy of or don't believe you can have the things you want.
All the things you think are between you and what you want aren't actually the things stopping you. What really stops you are the limiting beliefs and stories in your mind.
I want to remind you that you are worthy. You are capable. You are deserving.
It's time to show up with purpose and passion, be seen, known, and paid... unapologetically.
Are you looking to hire for certain positions right now?
As the business grows, we are looking for talented designers, personal stylists, photographers to join our team.
Where can we go to learn more?
If you have any questions or comments, drop a comment below!
-
Elva Li, Founder of Elva Li Luxury Branding Studio
Elva Li Luxury Branding Studio has provided an update on their business!
Over 1 year ago, we followed up with Elva Li Luxury Branding Studio to see how they've been doing since we published this article.
Want to start your own business?
Hey! 👋I'm Pat Walls, the founder of Starter Story.
We interview successful business owners and share the stories behind their business. By sharing these stories, we want to help you get started.
Interested in starting your own business? Join Starter Story Premium to get the greatest companion to starting and growing your business:
Connect + get advice from successful entrepreneurs
Step by step guides on how to start and grow
Exclusive and early access to the best case studies on the web
And much more!
PROMOTED
Did you know that brands using Klaviyo average a 95x ROI?
Email, SMS, and more — Klaviyo brings your marketing all together, fueling growth without burning through time and resources.
Deliver more relevant email and text messages — powered by your data. Klaviyo helps you turn one-time buyers into repeat customers with all the power of an enterprise solution and none of the complexity.
Join Brumate, Beardbrand, and the 265,000 other businesses using Klaviyo to grow their online sales.
Starter Story
Wanna see 52 business ideas you can start with less than $1,000?
Join our free weekly newsletter and get them right now.