Thank you Klaviyo for sponsoring Starter Story ❤️
Turn one-time buyers into repeat customers. Try the platform loved by 265,000 brands
How We Propelled Growth By Focusing On Our Cold Email System
This is a follow up story for Nomads with Solutions. If you're interested in reading how they got started, published about 2 years ago, check it out here.
---
Hello again! Remind us who you are and what business you started.
My name is Michael Gardiner, and I am a 21-year-old digital nomad and serial entrepreneur born in Stuart, Florida. I have been an entrepreneur since the age of 15 when I started my first business.
My main business is called Nomads with Solutions which now operates through a few smaller marketing funnels in addition to the main site such as 3x Ecommerce and DFY Meetings. Our main two service offerings are Facebook ads for e-commerce businesses and lead generation for high ticket B2B businesses.
I have been able to leverage this business to meet incredibly successful people, travel full time to almost 30 countries, and build myself a multi-year safety net.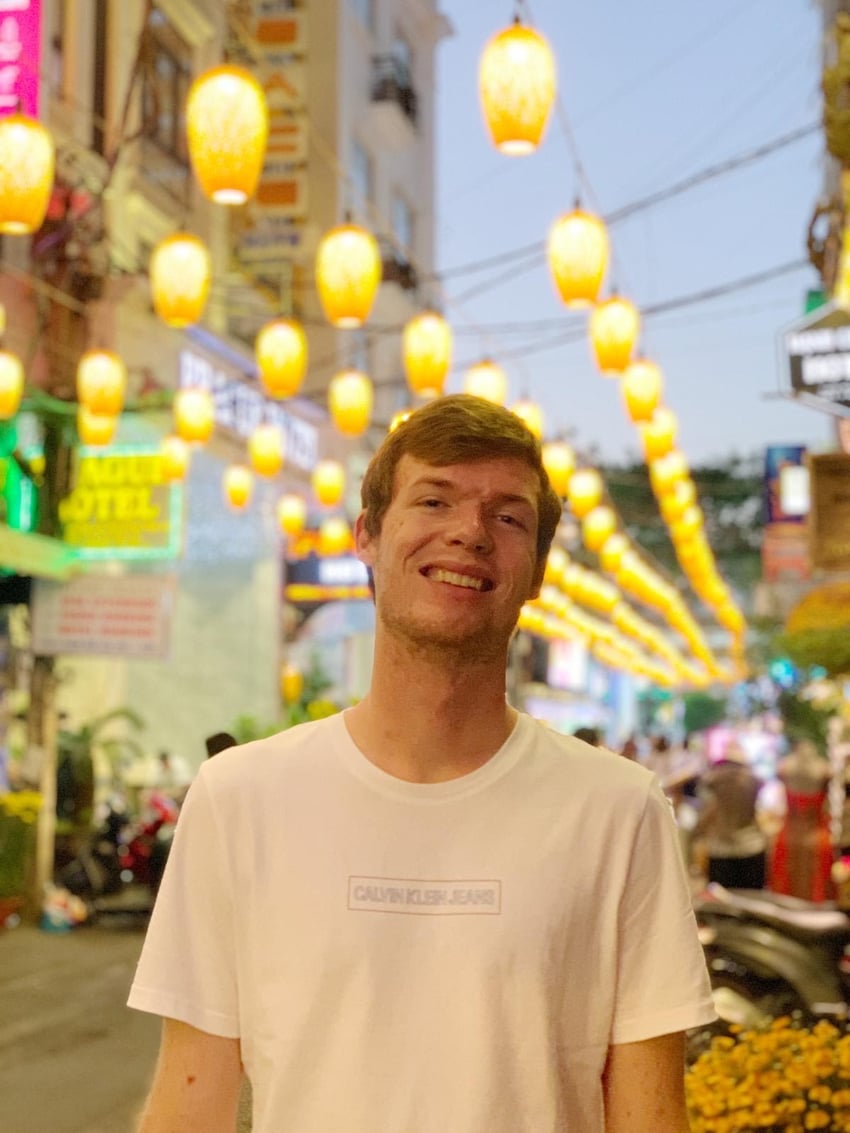 Tell us about what you've been up to! Has the business been growing?
My business has grown quite a lot since the last article I wrote, primarily due to the addition of our two "sub sites" 3x E-commerce and DFY Meetings. These sub sites were introduced as answers to problems we were facing. During COVID local lead generation was halted, so we started doing e-commerce ads for brands. Then when we saw a lot of changes happening to Facebook we started DFY Meetings to have a new service that isn't as reliant on one advertising platform.
We have expanded our team, but still are just leveraging contractors to keep the business lean and flexible. We are close to hiring some full-time team members, but probably 3-5 months out.
One of the biggest things that have propelled growth over the last year has been constantly working on our cold email system, which has become a complete "client-getting-machine". With this now quite close to mastered, getting clients has become much less of a focus, with all that extra energy going to getting even better results.
What have been your biggest lessons learned in the last year?
One of the biggest lessons I've learned in the last year would have to be the focus. Instead of doing everything ok, doing a few things great. I believe this is a common struggle for all entrepreneurs and creatives.
My "focus muscles" have grown a lot, and I'm attributing a lot of my growth to this fact. While I don't have this mastered, I'm certainly working on it every day.
What's in the plans for the upcoming year, and the next 5 years?
The number one thing my business is working on currently is systematizing fulfillment, hiring leadership roles, and slowly working myself out of the business so people see themselves as a client of my agency, rather than a "client of Michael". The goal behind this is to have an exit by 2025 from this business which would allow me to be at the point where I'm able to retire and then focus on my personal goals of mine.
The number one personal goal I have wanted to achieve over the last 5 years has been to travel to every country, which I am currently doing slowly, but many countries require a lot of effort, work, and planning to visit and also wouldn't allow me to work consistently while there. This is the main reason I am aiming for an exit, or at least to fill the CEO role before I embark more heavily on this quest.
Have you read any good books in the last year?
In 2020 I challenged myself to read a book per week and ended up reading 53 books. I'll go ahead and recommend my favorite business, and non-business book from this challenge.
Instead of doing everything ok, doing a few things great. I believe this is a common struggle for all entrepreneurs and creatives.
Copywriting Secrets by Jim Edwards - this book was not the most advanced or cutting edge copywriting book I've read, but it hit on the fundamentals without overcomplicating things perfectly. Up to this date, I still refer to this book for writing copy more than any others.
Holidays in Hell by P.J. O'Rourke - as an avid traveler with a dark sense of humor this book hit the spot like none before it. If you enjoy a rather dark laugh, politics, travel, and a good time this is certainly a must-read.
Advice for other entrepreneurs who might be struggling to grow their business?
I'd say my main piece of advice for people struggling to grow their business (assuming B2B) would be to focus only on income-producing activities (IPA's).
IPA's for my business mainly consists of outreach to get meetings, then taking discovery calls which can turn into a sale. As much as I'd love to have pretty social media, the perfect website, and the best possible logo, I know and understand that without meetings my business will not grow. This is why I'm putting the majority of my energy into getting new meetings, as well as keeping current clients.
For someone who is struggling to get new clients, I'd personally recommend learning cold email. Cold email once figured out can allow you to have close to unlimited meetings for any business you would ever want to run now, or in the future.
Where can we go to learn more?
My socials:
If you have any questions or comments, drop a comment below!
-
Michael Gardiner , Founder of Nomads with Solutions
Want to start your own business?
Hey! 👋I'm Pat Walls, the founder of Starter Story.
We interview successful business owners and share the stories behind their business. By sharing these stories, we want to help you get started.
Interested in starting your own business? Join Starter Story Premium to get the greatest companion to starting and growing your business:
Connect + get advice from successful entrepreneurs
Step by step guides on how to start and grow
Exclusive and early access to the best case studies on the web
And much more!
PROMOTED
Did you know that brands using Klaviyo average a 95x ROI?
Email, SMS, and more — Klaviyo brings your marketing all together, fueling growth without burning through time and resources.
Deliver more relevant email and text messages — powered by your data. Klaviyo helps you turn one-time buyers into repeat customers with all the power of an enterprise solution and none of the complexity.
Join Brumate, Beardbrand, and the 265,000 other businesses using Klaviyo to grow their online sales.
Starter Story
Wanna see 52 business ideas you can start with less than $1,000?
Join our free weekly newsletter and get them right now.