Thank you Klaviyo for sponsoring Starter Story ❤️
Turn one-time buyers into repeat customers. Try the platform loved by 265,000 brands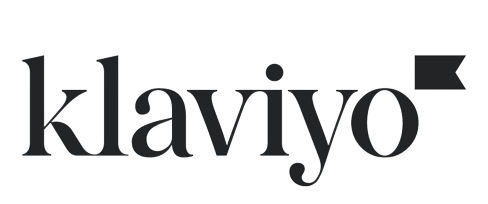 How I Used Outreach To Potential Customers To Grow My Business
This is a follow up story for SiteGuru. If you're interested in reading how they got started, published almost 3 years ago, check it out here.
---
Hello again! Remind us who you are and what business you started.
Hey all! This is Rick, I'm the founder of SiteGuru. SiteGuru started as a tool I built for myself, to quickly run a check on websites that I built. I decided that it would be useful for other people as well. That got out of hand a bit.
3 years later, SiteGuru is a full-fledged SEO audit tool that performs a complete check on your site and gives you a list of recommendations to improve your site.
The tool has about 1000 active users who use SiteGuru to check their client's websites. Most of these customers are on a rather generous free plan. I'm currently making about $500 a month from SiteGuru, which is nice as a side business.
Tell us about what you've been up to! Has the business been growing?
I spent a lot of time improving the product. Better analysis, more integrations, easier multi-user setup for agencies, and much more.
For all the product builders out there: never underestimate how long it takes to build something amazing. It requires lots of iteration and customer feedback until something is really valuable to your audience. Don't give up, and keep going!
While that's great for current customers, I sort of neglected growing my customer base. Growth continued over the last 2 years but hasn't really accelerated.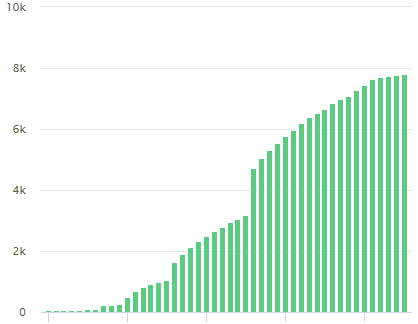 This graph shows the number of users per month. As you can see, growth slowed down in the last few months. That's because I changed the way the free trial works, and how people are signed up.
Before, you could run a free check on your site, and you would directly be signed up for SiteGuru. That led to a lot of people 'accidentally' signing up, resulting in high churn and little conversions.
That's changed: people can run a free check on a single page without signing up. After that, if they want the full picture, they need to sign up. I now have fewer free trial users, but the ones I have are much more qualified and more likely to keep using SiteGuru.
But now it's time to reach a wider audience. I need to ramp up my content marketing, social media activity, and outreach to make SiteGuru a household name in the SEO world.
What have been your biggest lessons learned in the last year?
Related to the previous question: I need to focus more on promotion. By nature, I'm more of a builder. SiteGuru is a great product but doesn't reach a large enough audience yet. That should be my main focus. Time to shift my attention from building to promoting, even though that's not my first nature.
At the same time, that's an opportunity for me to grow personally and develop new skills, so I'm very much looking forward to that!
One other lesson: make sure your marketing activities align with your ideal target audience. Siteguru is getting a lot of traffic to our Startup Directory List. The problem is: these are all startup founders trying to grow their audience. For SiteGuru, SEO professionals and agencies are the perfect audiences. That's the audience I should focus on. Tip: Anything you do should be focused on your ideal target audience.
Also, for all the product builders out there: never underestimate how long it takes to build something amazing. It requires lots of iteration and customer feedback until something is really valuable to your audience. Don't give up, and keep going!
What's in the plans for the upcoming year, and the next 5 years?
A product is never done, but SiteGuru is now a mature product that's ready to conquer the SEO market. That's the plan for the coming years: becoming a well-known SEO tool that makes customer's lives easier.
It's time to get the word out and better share how awesome the product is, and that's it's a super valuable tool for SEO pros. To do that, I need to spend much more time reaching out to potential customers and growing the SiteGuru brand.
For me personally, I hope to spend more time on SiteGuru, ideally as a full-time gig at some point. Also, partnering up with someone that can help me grow SiteGuru is on my radar.
Have you read any good books in the last year?
The Subtle Art of Not Giving a Fuck by Mark Manson was a real eye-opener. The Art of Product is a podcast I really enjoy, run by 2 founders that discuss the struggles of building and growing their companies.
I also joined the course Refactoring Growth by Corey Haines, aimed at technical founders who need to improve their marketing skills. So that's me. So far it's been very insightful.
Advice for other entrepreneurs who might be struggling to grow their business?
Here's my #1 tip for improving your online channel: watch your clients in action. Whether you run a software product or a webshop, you need to know how your clients are using your site.
Close that Google Analytics screen for a second, and install a screen recording tool on your site. From now on, start your week by watching a couple of videos showing people using your website. I guarantee that you'll see people become frustrated because things aren't clear or confusing. You don't see it anymore, because you've been looking at your own product for so long. But seeing it through the eyes of a client will open your eyes.
Are you looking to hire for certain positions right now?
Yes! Although I'm not in a position to hire full-time employees, I definitely need a growth specialist who can help me grow the product. I realized I'm very much a product guy and need someone who can focus more on the marketing side of things. If that's you, and you want to partner up to grow SiteGuru, get in touch!
Where can we go to learn more?
SiteGuru is on Twitter, and so am I with my personal account.
If you have any questions or comments, drop a comment below!
-
Rick van Haasteren, Founder of SiteGuru
SiteGuru has provided an update on their business!
3 months ago, we followed up with SiteGuru to see how they've been doing since we published this article.
Want to start your own business?
Hey! 👋I'm Pat Walls, the founder of Starter Story.
We interview successful business owners and share the stories behind their business. By sharing these stories, we want to help you get started.
Interested in starting your own business? Join Starter Story Premium to get the greatest companion to starting and growing your business:
Connect + get advice from successful entrepreneurs
Step by step guides on how to start and grow
Exclusive and early access to the best case studies on the web
And much more!
PROMOTED
Did you know that brands using Klaviyo average a 95x ROI?
Email, SMS, and more — Klaviyo brings your marketing all together, fueling growth without burning through time and resources.
Deliver more relevant email and text messages — powered by your data. Klaviyo helps you turn one-time buyers into repeat customers with all the power of an enterprise solution and none of the complexity.
Join Brumate, Beardbrand, and the 265,000 other businesses using Klaviyo to grow their online sales.
Starter Story
Wanna see 52 business ideas you can start with less than $1,000?
Join our free weekly newsletter and get them right now.